Honoring Cecilia Braekhus Isn't 'Politically Correct,' It's just the Right Thing
Cecilia Braekhus, receives the initial Christy Martin Award from the award's namesake this Friday night at the 93rd annual Boxing Writers Association of America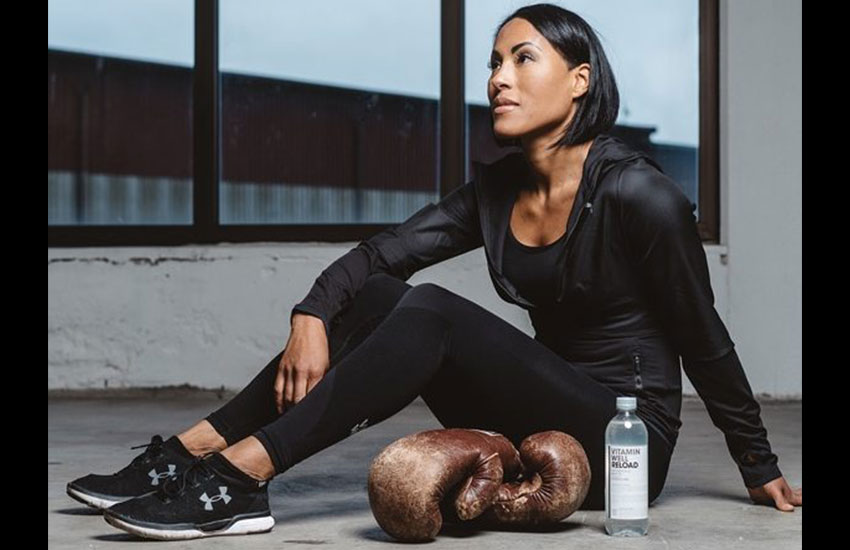 Until I decided to take a stand for women's boxing, or more precisely for the right of women to box if that is what they choose to do, no one had ever accused me of being "politically correct." I'm pretty sure that, on the whole, I am far from being a PC type of person. But you don't have to conveniently fit into someone else's stereotype to adhere to the principles by which we profess to live our lives. When the "First Lady," Cecilia Braekhus, receives the initial Christy Martin Award from the award's namesake this Friday night at the 93rd annual Boxing Writers Association of America Awards Dinner in New York City, I'd like to think far more people than not will also consider it to be the right thing.
History gets made in ways both great and small, and the BWAA's collective decision to break with tradition and create a Female Fighter of the Year award was not made hastily. It was proposed two years ago, with some members of the organization understandably cautious about taking what must have seemed a bold and possibly controversial step. As the former president of the BWAA and still its awards chairman, I championed that step being taken, as did current BWAA president Joseph Santoliquito and BWAA members David A. Avila, of The Sweet Science, and Tom Gerbasi, both of whom write extensively about women's boxing.
The blue-ribbon committee that was formed to select the first such honoree did its job well; the 36-year-old Braekhus, who was born in Colombia and adopted as a toddler by a Norwegian family, performed splendidly in 2017, winning three bouts against quality opponents. She made more history last weekend, becoming the first featured female boxer in HBO's 45-year involvement in the sport when she scored a 10-round unanimous decision over Kali Reis in Carson, Calif., to extend her record to 33-0 and retain her fully unified welterweight championship. Although the figurative glass ceiling for female boxers hasn't exactly been shattered, Braekhus and women such as Claressa Shields and Ireland's Katie Taylor have at least served to crack it a bit.
We all evolve as we grow and what we thought yesterday might not be exactly what we think today, or tomorrow. But being a son, husband and father of two daughters has served to convince me – and, really, this has little to do with politics and religion, although those hot-button topics touch all of us to some degree or another – that the women in our extraordinary country deserve no less consideration in virtually all aspects of their daily existence than is expected by their male counterparts. Equal pay for equal work, regardless of gender, would seem to be an indisputable concept in 21st century America. There is absolutely no justification for a woman receiving 77 cents for every dollar a man receives for doing the same job, and especially so if she has similar experience and qualifications.
There are exceptions to any rule, however, and the sports world is rife with them. Thanks to the crusading efforts of Billie Jean King and others, Serena Williams can now earn as much for winning major tournaments as the men do. Professional tennis, however, is an outlier. No matter how dominant Braekhus is in the ring, she can never hope to be paid as handsomely or receive the same level of global recognition as elite male fighters. It is a matter of supply and especially demand, driven by a marketplace that gives only so much credence to the concept of gender equity. It's the same thing in women's basketball, where the best of the best in the WNBA, players such as Candace Parker, Diana Taurasi, Maya Moore and Sylvia Fowles, earn tiny fractions of what comparable players in the NBA receive. The average wage for WNBA players is around $75,000, and Parker is one of only six women whose skill and popularity is such that during the 2017 season they received the max of $113,500. Compare that to the NBA's average salary of $6,517,428, or the Powerball Lottery payouts to megastars Steph Curry ($34.7 million) and LeBron James ($33.3 million). With endorsements, James augments his enormous NBA salary by an annual average of $52 million while Curry pulls down an additional $42 million. Even 55-year-old Michael Jordan, who hasn't played in the NBA since 2003, pocketed more endorsement money in 2014 than he made from the teams that employed him during the entirety of his 15-year playing career.
The yawning gap between the benefits that had long gone to male athletes, in comparison to women, began to close somewhat at the amateur level with the passage by Congress of Title IX in 1972, which prohibits sex discrimination in any educational program or activity receiving any type of federal financial aid. Just like that, colleges receiving such aid were required to provide equal opportunities for female athletes, which resulted in vastly increased funding, or even the creation programs for women's basketball, soccer, swimming, tennis, golf and volleyball.
Where I differed with Title IX's hard-line feminists was their unreasonable (to my way of thinking) resistance to allowing scholarship exceptions for college football. Since football at such schools as Alabama, Ohio State, Michigan, Texas and, yes, my college, LSU, were so profitable that the game basically funded all or most of the new or expanded women's sports benefiting from Title IX, I believed the mandate to provide equal numbers of athletic grants-in-aid for men and women should have excluded football. That argument was shot down, however, resulting in the unfortunate elimination of several men's sports such as wrestling, gymnastics and even baseball at some schools, a draconian measure instituted in order to make the numbers fit.
No one was ever going to confuse legendary Alabama football coach Paul "Bear" Bryant as a feminist, but he was first and foremost a realist. Prior to the passage of Title IX, Bryant was of the opinion that it really didn't matter if female cheerleaders for the Crimson Tide could do nifty tumbling routines or form human pyramids, but darn, they had better be drop-dead gorgeous. If that sounds sexist, well, it probably was. But when Title IX maneuvered him into a position he never wanted to be in, the Bear said in that growly, Chesterfield-tinged voice, and I'm paraphrasing here, "I don't much care for girls' sports, but if they're gonna have `Alabama' on the front of their uniforms they had better win.'"
Forty-six years after Title IX improved conditions for female student-athletes, some of the battles of the past are still being waged in the sordid era of Bill Cosby, Harvey Weinstein and Larry Nassar (the long-time doctor for the USA women's gymnastics team convicted of sexually abusing dozens of young girls). There is no quick fix for all of society's ills regarding the entrenched degradation of women, but with Mother's Day fast approaching each male among us should take a moment to consider what kind of gesture we can make to honor those who gave us life. If I took even a small step in that direction by acknowledging the hard work and sacrifices made by women who wanted nothing more than to test themselves in an area previously reserved only for the guys, I'm fine with that. I'd like to think my late mom, who always said she was the fastest girl at her school and might have excelled in track had she been encouraged to do so and had an avenue through which to demonstrate her talent, celestially approves of whatever minor role I had in the creation of the Christy Martin Award.
It isn't the first time that women's boxing and I have intersected in a manner I hardly could have anticipated. After Muhammad Ali's daughter, Laila Ali, made her pro debut with a perfunctory one-round blowout of a moonlighting Denny's waitress named April Fowler on Oct. 8, 1999, I called Joe Frazier's daughter, Philadelphia attorney Jacqui Frazier-Lyde, to get her opinion of the daughter of her father's fiercest rival taking up her celebrated pop's trade.
"If I trained to do it, I could kick her ass," Frazier-Lyde, a star basketball player at American University, responded. After a moment of hesitation, she added, "As a matter of fact, I think I will kick her ass." Shortly thereafter Frazier-Lyde began training at her dad's gym, and on June 8, 2001, she and Ali squared off Verona, N.Y., in what was optimistically hyped as "Ali-Frazier IV." Media from around the nation and the world showed up for the event, which Frazier-Lyde loudly and frequently proclaimed was happening because of the question I had posed to her nearly two years earlier. At least three of my male colleagues, who clearly weren't in attendance of their own volition, came over and essentially grumbled, "So you're the one responsible for this crap."
Ali defeated Frazier-Lyde on an eight-round majority decision in a competitive and entertaining bout, for which they were each paid more money than any women's boxer had ever made to that point. Of course, that largely owed to the kind of name recognition no female boxer before or since has enjoyed. While women's boxing slipped back into a fallow period after headliners like the celebrity daughters, Martin and Lucia Rijker retired, at least a seed had been planted. It bloomed into inclusion as an Olympic sport in 2012, helping make instant stars of Shields and Taylor.
The ladies have clawed and scratched for everything they've achieved during this latest revival. Having served in the Marine Corps, this curmudgeonly non-PC type still opposes the notion of women as combat troops, but there can be no denying that Braekhus is a national heroine in Norway and Shields is a two-time Olympic gold medalist for the USA who might soon be paired against Christina Hammer in a fight that might turn out to be bigger than Laila-Jacqui.
The train is still building momentum, but it's coming through and those who would defiantly oppose its even being on the track run the risk of being flattened. If you don't care to watch, then don't. But for any American to suggest that women shouldn't even have an opportunity to chase their boxing dreams seems antithetical in a country that from its inception has espoused the right to freedom of expression and the pursuit of happiness.
Check out more boxing news on video at The Boxing Channel
For more on female boxing, visit our sister site THE PRIZEFIGHTERS
Boxing Odds and Ends: Ramirez-Postol, Taylor-Serrano and More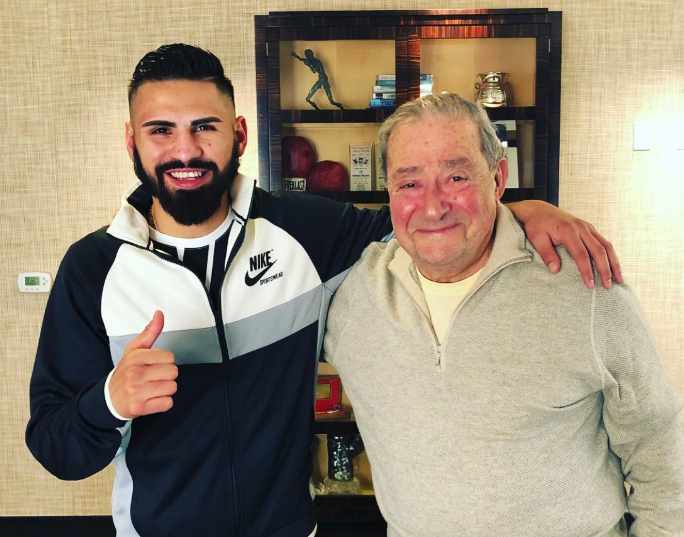 It takes a strong constitution to be a boxing promoter because things always go wrong. The only law that governs boxing is Murphy's Law.
Carl Frampton's first fight under the Top Rank banner was slated for Aug. 10 of last year in Philadelphia. With the fight five days away, Frampton suffered a freak injury while sitting in a hotel lobby. A boy playing behind a curtain knocked over a seven-foot pillar which fell on Frampton's left hand, fracturing it.
This was the second time that a Frampton fight was knocked out by a freak injury. Two years earlier, a homecoming fight in Belfast had to be scrapped when Frampton's opponent, Andres Gutierrez, slipped in the shower in his hotel on the eve of the battle and suffered severe facial injuries.
The latest bout to fall out because of an odd development is Jose Ramirez's Feb. 2 WBC/WBO lightweight title defense against Viktor Postol at a Chinese golf resort south of Hong Kong. The event fell victim to the coronavirus, more exactly the fear it has instilled.
The virus, which produces flu-like symptoms that are resistant to conventional antibiotics, apparently originated at an outdoor food market in the city of Wuhan where live animals are sold. The numbers vary with each new story, but according to one account there have been 444 confirmed cases in Hubei province, of which Wuhan is the capital city, and 653 cases worldwide including two in the United States, a man in his 30's living near Seattle and a Chicago woman in her 60's.
The fear of a pandemic (an epidemic becomes a pandemic when it spreads across multiple geographic regions of the world) has led to some drastic measures. The Chinese government has reportedly put 12 cities on lockdown, blocking traffic in and out. At many airports, visitors arriving from China are being screened. There are now thermal cameras than can record a person's body temperature remotely.
Jose Ramirez (pictured with his promoter Bob Arum) was scheduled to leave for China yesterday (Jan. 23) but was intercepted. Viktor Postol is already there and apparently stranded until an outgoing flight can be arranged.
The Ramirez-Postol fight was to air on ESPN. No make-up date has been set.
– – –
British promoter Eddie Hearn says he's close to finalizing a fight between Katie Taylor and Amanda Serrano. Hearn says the fight will take place in the U.S. in April. It figures that Madison Square Garden is the frontrunner.
If the fight comes off on schedule, this will be the biggest women's fight in history!
That's because the odds attached to the fight figure to be in the "pick-'em" range and that guarantees that boxing writers and others in the boxing community will be surveyed to get their picks – about which there figures to be considerable disagreement – and that will greatly enhance the pre-fight buzz.
Taylor, 33, last fought in November in Manchester, England, advancing her record to 15-0 (6 KOs) with a unanimous decision over Christina Linardatou, a fighter from Greece via the Dominican Republic. It was Taylor's first fight at 140 after previously unifying the lightweight title with a hard-fought decision over Belgium's Delfine Persoon.
Amanda Serrano, a 31-year-old southpaw, born in Puerto Rico and raised in Brooklyn, has won titles in five weight divisions. She last fought as a featherweight, turning away gritty Heather Hardy, but has competed as high as 140. Boasting a 37-1-1 record, she's won 23 straight, 18 by stoppage, 10 in the opening round
What sets women boxers apart from their male counterparts is that the women have a significantly lower knockout ratio. Amanda Serrano is the glaring exception.
Despite a less eye-catching record, Taylor has arguably fought the stiffer competition considering her extensive amateur background. As a pro, her victims include Cindy Serrano, Amanda's older sister by six years. Taylor whitewashed her in a match at Boston Garden, prompting the elder Serrano sister to call it a career.
– – –
The most bizarre (non)story to appear in a boxing web site this week involved former unified heavyweight champion Riddick Bowe. A man representing Bowe, identified as Eli Karabell, was frustrated because Eddie Hearn wasn't returning his calls. Karabell had offered Hearn the right of first refusal on Bowe's next fight.
Bowe, now 51 years old, last fought in a boxing ring in 2008 when he returned to the sport after a three-and-half year absence for an 8-round bout in Germany. In 2013, he appeared in a kickboxing fight in Thailand where he was stopped in the second round after being knocked down five times by leg kicks.
"Will there be another chapter to write for Bowe?" concluded the author of this piece.
Egads, let's hope not.
Check out more boxing news on video at The Boxing Channel 
To comment on this story in The Fight Forum CLICK HERE
Boxing Odds and Ends: Crawford, Canelo, Caleb Plant and More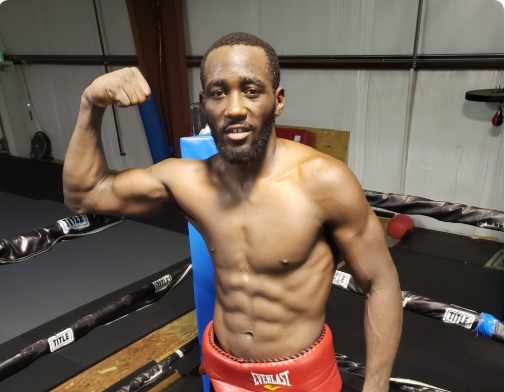 Boxing Odds and Ends: Crawford, Canelo, Caleb Plant and More
Although a lot of disinformation comes out of the mouths of boxing promoters, Bob Arum was apparently serious when he broached the idea of a two-fight series between Terence Crawford and Conor McGregor, the first fight to be conducted under MMA rules and the second under boxing rules.
Crawford is amenable. "I just have to have the proper time to prepare myself," he told ESPN's Dan Rafael. "…I haven't been in that (wrestling) environment in a long time, but most definitely I feel I can compete with anyone given the proper time to train on the MMA side, being that I have a wrestling background."
Crawford, 32, last wrestled in middle school so he would certainly need a refresher course. However, he would have a better chance of defeating Conor McGregor in an MMA match than McGregor would have of defeating him in a boxing match. So, if Arum's proposed two-fight series ever comes off, the tailpiece may be unnecessary.
– – –
As first reported by ESPN's Steve Kim, Andy Ruiz Jr. has dumped trainer Manny Robles. According to Kim's report, Ruiz's father informed Robles of the decision and said it was Al Haymon's idea.
Andy Ruiz appears to be one of those people that can gain weight just looking at food. He weighed 297 ½ pounds for his pro debut at age 19, carried 268 pounds for his first meeting with Anthony Joshua, and ballooned up to 283 ½ for the rematch after leading reporters to believe that he had actually slimmed down for the sequel.
Ruiz, noted Kim, went from a feel-good story to a cautionary tale in just six months.
– – –
Who ya' gonna believe?
A certain disreputable web site, bragging that it had an exclusive, told its readers that Canelo Alvarez had settled on Billy Joe Saunders as his next opponent and that they would meet on Cinco de Mayo in Las Vegas. The next day, Sports Illustrated's Chris Mannix, a far more trustworthy source, reported that Ryota Murata had emerged as the frontrunner and that negotiations were underway to stage the fight in Japan.
Perhaps it makes sense for Canelo to promote his brand in a new market. However, if he fights Murata, who holds a WBA belt, he would reportedly be dropping back to 160 and at age 29 he appears to have outgrown the weight class.
Stay tuned.
– – –
If Caleb Plant were an NBA player, his name would be Kevin Love. Plant, who recently married FOX/PBC reporter Jordan Hardy, is the only U.S.-born, non-Hispanic white person among the various champions in the 17 weight divisions.
Plant, who hails from tiny Ashland City, Tenn. (23 miles from Nashville) defends his IBF super middleweight title on Feb. 15 at Nashville's 20,000-seat Bridgestone Arena. In the opposite corner will be Germany's Vincent Feigenbutz who will be making his U.S. debut.
The 24-year-old Feigenbutz, who turned pro at age 16, has won 10 straight and 30 of his last 31. He represents a big step up in class from Plant's last opponent, Mike Lee, who was in way over his head.
– – –
A sad note from South Africa: Five days after the death of trailblazer Peter Mathebula, his widow, Emma Gabaitsiwe Mathebula, died suddenly of an apparent heart attack. Peter Mathebula's funeral, originally set for Saturday, has been pushed back until Tuesday and will now be a joint funeral.
Mathebula, who won the WBA world flyweight title in 1980, basically died a pauper, having sold all of  his boxing memorabilia to keep his head above water. His heirs had reached out to the government for assistance in defraying the costs of his burial.
Check out more boxing news on video at The Boxing Channel 
To comment on this story in The Fight Forum CLICK HERE
Avila Perspective, Chap. 82: Jason Quigley Returns to SoCal and More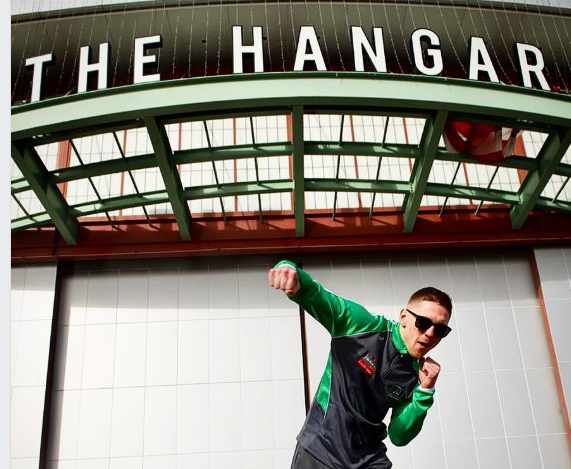 Southern California prizefighting heats up with Jason Quigley headlining a fight card in Orange County and then, two days later, another fight card takes place in the heart of Los Angeles.
Ireland's Quigley (17-1, 13 KOs) faces Mexico's Fernando Marin (16-4-3, 12 KOs) on Thursday Jan. 23, at the OC Hangar in Costa Mesa, Calif. DAZN will stream the Golden Boy Promotions fight card live.
Quigley, 28, seeks to reclaim territory lost when he suffered a defeat last July against Tureano Johnson. Ironically, Marin would lose 10 days later in Hollywood to super welterweight contender Serhii Bohachuk.
For several years Quigley had trained in Southern California but decided to change trainers and location. He moved to Great Britain and still prepares near his native country but primarily fights in the U.S.
At one time Quigley clamored for a match against Gennady "GGG" Golovkin or Saul "Canelo" Alvarez but now finds himself trying to prove he belongs in the upper tier of the middleweight division. It's loaded with talent.
Also on the same fight card will be popular North Hollywood super welterweight Ferdinand Kerobyan who was headed to contender status when he ran into Blair "the Flair" Cobbs. At the time Cobbs was an unknown quantity but no longer.
Kerobyan (13-1, 8 KOs) meets Azael Cosio (21-8-2) in an eight-round clash in the semi-main event at OC Hangar. Doors open at 5 p.m.
Red Boxing International
On Saturday Jan. 27, Red Boxing International hosts its first boxing card of the year at Leonardo's Night Club located at 6617 Wilson Ave. L.A. 90001. Doors open at 5 p.m.
Super welterweight Bryan Flores (13-1, 6 KOs) meets Brandon Baue (15-17) in the main event  in the first event of the year for the ambitious promotion company. For the past two years Flores fought primarily in Tijuana, Mexico where he racked up six wins. Now he's back on Southern California soil.
Another match features lightweights Angel Israel Rodriguez (5-0) facing off against Braulio Avila (3-6) in a six-round fight.
Rodriguez fights out of Pico Rivera, Calif. but recently fought in Costa Rica where he won by first round knockout in November. He will be fighting Avila who just fought two weeks ago at the Chumash Casino in Santa Ynez, Calif.
It's a long fight card with 11 bouts on the schedule.
JRock and Rosario
Boxing fans received another lesson on never underestimating a ranked contender regardless of the name recognition.
Jeison Rosario knocked out Julian "J Rock" Williams who was making the first defense of the WBA and IBF super welterweight world titles he won last year in my selection as "Fight of the Year."
Rosario walked in with little recognition and was thought to be a soggy piece of bread for Williams. The long armed Dominican fighter walloped Williams in front of his hometown fans in Philadelphia. It was yet another warning for fans to understand that anyone who steps in the boxing ring ranked as a contender can do the unthinkable. In this case Rosario knocked out the champion in five rounds.
Many felt Williams was far too skilled, especially on the inside where he showcased those skills last May against former titlist Jarret Hurd. It was a remarkable display of the art of inside fighting. But against Rosario, he never got a chance to exhibit those skills.
The loaded super welterweight division has another dangerous champion in Rosario.
Fights to Watch
Thurs. 6 p.m. DAZN – Jason Quigley (17-1) vs Fernando Marin (16-4-3).
Sat. 6 p.m. Showtime – Danny Garcia (35-2) vs Ivan Redkach (23-4-1).
Check out more boxing news on video at The Boxing Channel 
To comment on this story in The Fight Forum CLICK HERE