When Fighting in a Ballpark Really Meant Something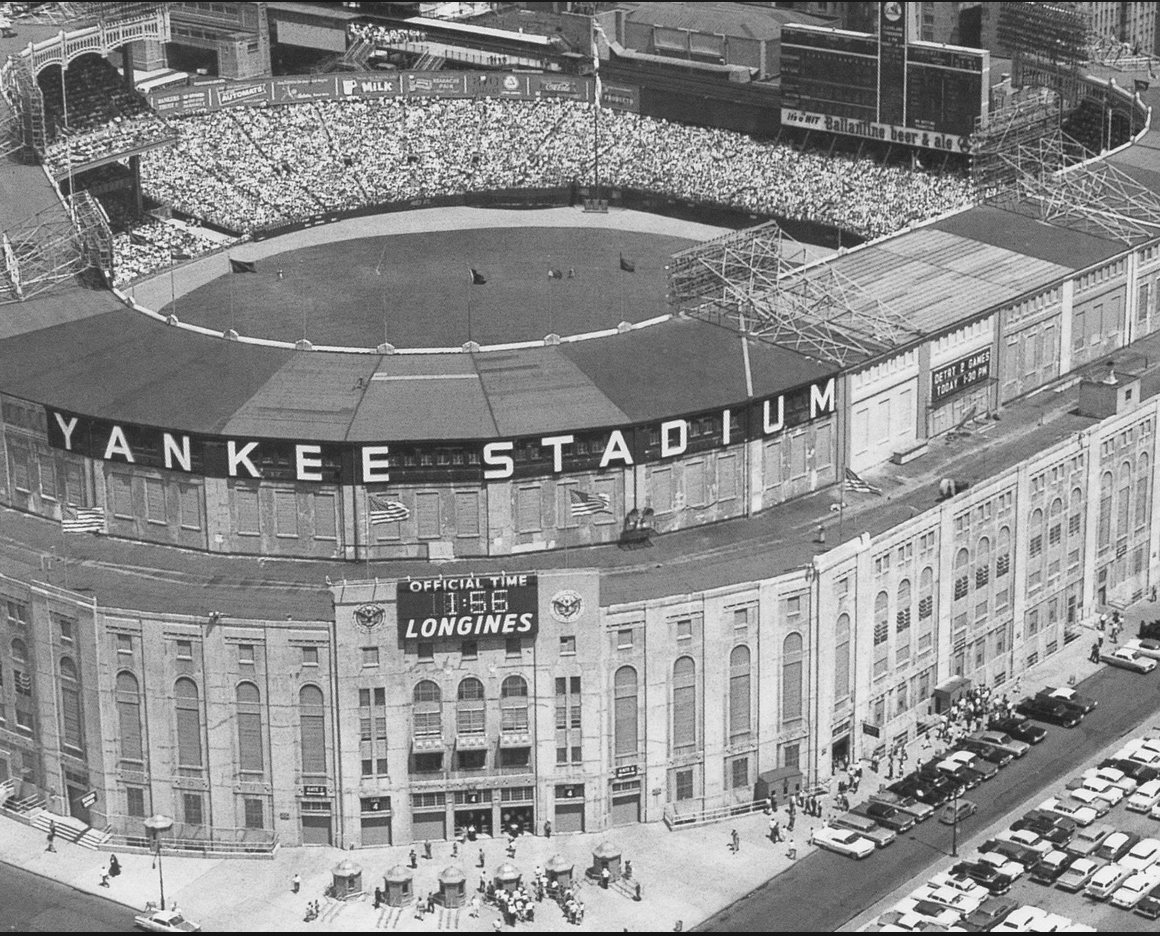 Nowadays, in the technologically advanced age of satellite communications and pay-per-view, live attendance at a boxing match is not nearly as consequential to the bottom line as it once was. Remember when the guaranteed purses of $2.5 million apiece for Muhammad Ali and Joe Frazier, for the first of their three epic fights, on March 8, 1971, in Madison Square Garden, was as jaw-dropping as the action in the ring? There were fighters – superb, Hall of Fame fighters — who never came close to grossing that kind of money in their entire careers. The "Fight of the Century" was seen via closed-circuit in 50 countries by 300 million people, which largely contributed to total revenues of nearly $20 million, also numbers that were then record-shattering and considered astounding.
But the sellout, in-house crowd of 20,455, all of whom paid premium prices to be in attendance for Smokin' Joe's rousing, 15-round unanimous-decision victory, left the arena with the satisfaction of having experienced something that could not possibly be matched by those watching in a movie theater in, say, Shreveport, Louisiana.
From the giddy heights of Ali-Frazier I, let us flash forward to the most financially profitable boxing event of all time, the much-anticipated, long-delayed pairing of welterweight superstars Floyd Mayweather, Jr. and Manny Pacquiao on May 2, 2015, at the MGM Grand Garden in Las Vegas. Mayweather's 12-round unanimous decision, a relative exercise in tedium compared to the mega-wattage generated by Ali and Frazier 44 years earlier, was of more interest to readers of Forbes than of The Ring, with 4.6 million pay-per-view buys, $600 million in gross revenues and a live gate of $72,198,500 on a paid attendance of 16,219, according to records furnished by the Nevada State Athletic Commission. For a night's work, Mayweather came away with roughly $250 million before taxes and Pacquiao with somewhere between $160 million to $180 million.
Recent bouts in soccer stadiums involving WBA, WBO and IBF heavyweight champion Anthony Joshua have served to remind the boxing world that, despite the convenience of someone being able to kick back in his living room to watch a fight on large-screen, high-definition television, there still is nothing quite like the sense of purpose that comes from sharing the moment with tens of thousands of fellow fans. And make no mistake, performing before massive crowds can be as much of an aphrodisiac to a fighter as it is to a rock musician, calling to mind the sad lament of Marlon Brandon's ex-pug Terry Malloy character in the 1954 Academy Award-winning film, On the Waterfront.
"Remember that night in the Garden you came down to my dressing room and you said, `Kid, this ain't your night. We're going for the price on Wilson,'" Malloy tells his mobbed-up brother Charley, played by Rod Steiger. "You remember that? This ain't your night? My night! I coulda taken Wilson apart! So what happens? He gets the title shot outdoors in a ballpark and what do I get? A one-way ticket to Palooka-ville!"
Outdoors in a ballpark.
That line calls to mind boxing's glory days, before television and even to some extent afterward, when the most compelling fights almost necessarily had to be staged in baseball or football venues such as Yankee Stadium, the Polo Grounds, Soldier Field in Chicago and long-gone Sesquicentennial Stadium in Philadelphia. Spectators were like moths drawn to a flame because the mere fact of being there was important to them, even if it required binoculars for those in the cheap seats to see what was taking place down in the ring.
For a fight to be staged "outdoors in a ballpark" – or even indoors, after the advent of domed stadiums or those with retractable roofs – usually required the participation of two elite fighters, or just one, if he was prominent enough or popular enough to draw in the masses on his own. But sometimes there are other factors involved, as was apparently the case on Oct. 20, 1979, when white South African Gerrie Coetzee (then 22-0, 12 knockouts) squared off against black American "Big" John Tate (19-0, 15 KOs), a bronze medalist at the 1976 Montreal Olympics, for the vacant WBA title which had been relinquished by Muhammad Ali.
Apartheid was still the official national policy in South Africa then, which no doubt played as much a factor in a huge – and segregated – crowd of 86,000 packing Loftus Versfeld Stadium in Pretoria, South Africa. Although each fighter was undefeated, Coetzee had never fought outside his home country, with the exception of a one-round stoppage of washed-up former champion Leon Spinks in Monte Carlo, which led to his being paired with Tate. It could be argued that neither man had established himself as a fully legitimate aspirant to a throne only recently vacated by the great Ali. Coetzee's most significant wins had come against fellow white South Africans Pierre Fourie and Kallie Knoetze, as well as one against former world title challenger Ron Stander, who had been beaten to a pulp by Joe Frazier. Tate's resume was similarly thin, buoyed somewhat with wins over Knoetze and the overrated Duane Bobick.
What happened throughout the remainder of their careers stamps their confrontation as an outlier in the otherwise significant history of major fights contested before exceptionally large stadium crowds. Although Tate won a 15-round unanimous decision over Coetzee, in his first title defense he was dethroned on a 15th-round knockout by Mike Weaver in a bout Tate was winning handily on points, and even as his promoter, Bob Arum, was negotiating at ringside for him to be matched with Ali in his next outing. It was a fight that never would happen; Tate basically unraveled in finishing with a career mark of 34-3 (23) and weighing a jiggly 281 pounds for his final bout, losing on points to Noel Quarless on March 30, 1988. Even before then, Tate had fallen victim to cocaine addiction and constant scrapes with the law. His boxing earnings gone, he panhandled on the streets of his hometown of Knoxville, Tenn., and reportedly ballooned to over 400 pounds. He was just 43 when he died on April 9, 1998, of a massive stroke.
Coetzee fared somewhat better. He wangled two more shots at a world title; a 13th-round knockout loss to Weaver in Sun City, South Africa, that preceded an upset, 10th round KO of WBA champ Michael Dokes on Sept. 23, 1983, in Richfield, Ohio. Alas, Coetzee would hold onto the title as briefly as Tate had, losing on an eighth-round knockout by Greg Page on Dec. 1, 1984, in Sun City. The "Boksburg Bomber" would retire with a 33-6-1 (21) record.
Clearly, Joshua (22-0, 21 KOs), the WBA/IBF/WBO champion and a super-heavyweight gold medalist for England at the 2012 London Olympics, is a significantly superior talent to Tate and Coetzee, and enough of a national hero in the United Kingdom to fight before 90,000 for his 11th-round stoppage of Wladimir Klitschko on April 29, 2017, in London's Wembley Stadium. He since has posted victories over Carlos Takam (TKO10) and Joseph Parker (UD12) that each drew more than 78,000 in Wales' Principality Stadium, and another 80,000 for his seventh-round stoppage of Alexander Povetkin on Sept. 22 in Wembley Stadium. If and when he takes on WBC champ Deontay Wilder, that unification extravaganza likely will take place in Wembley before another capacity-straining throng of 90,000-plus.
Almost single-handedly, Joshua has revived the tradition of fighting "outdoors in a ballpark" (although Principality Stadium has a roof), which largely owes, if not exclusively, to the generational allure of history's finest heavyweights.
Although the largest live attendances for boxing matches involved non-heavyweights – middleweight champion Tony Zale knocked out Billy Pryor in nine rounds in a free, non-title bout staged by the Pabst Brewing Company before a crowd of 135,000 at Milwaukee's Juneau Park on Aug. 16, 1941, and WBC super lightweight titlist Julio César Chávez stopped Greg Haugen in five rounds with 132,274 in the stands at Mexico City's Azteca Stadium on Feb. 20, 1993 – the big boys otherwise rule supreme.
There were 120,757 on hand at Sesquicentennial Stadium on Sept. 23, 1926, to watch Gene Tunney lift the legendary Jack Dempsey's heavyweight crown on a 10-round unanimous decision. A year less a day later, Tunney retained the title on another 10-round unanimous decision in the famous "Long Count" bout, before 104,943 at Soldier Field.
Dempsey, along with baseball's Babe Ruth, football's Red Grange, golf's Bobby Jones and tennis' Bill Tilden, was one of the seminal figures in sports' "Roaring '20s" golden age. Dempsey drew 91,613 for a fourth-round knockout of George Carpentier in Jersey City, N.J., on July 2, 1921, and 80,000-plus for bouts with Luis Angel Firpo (KO2) at the Polo Grounds on Sept. 14, 1923, and Jack Sharkey (KO7) in Yankee Stadium on July 21, 1927.
Former world champion Max Schmeling kayoed fellow German Walter Neusel in nine rounds before a crowd of 102,000 on Aug. 26, 1934, at Hamburg's Sandbahn Loksgtedt, a European attendance record for boxing attendance that still stands and may be out of the range of even Anthony Joshua, unless a more spacious stadium than Wembley is constructed. Schmeling was on the wrong end of his one-round beatdown by Joe Louis in their much-anticipated rematch on June 23, 1938, in Yankee Stadium, which drew 70,043 and held the world's attention to a degree that few if any fights before or since could approach.
Rocky Marciano's largest live crowd was the 47,585 that showed up on Sept. 21, 1955, for the final fight of his career, a ninth-round knockout of Archie Moore in Yankee Stadium.
Ali, of course, was no stranger to fights that filled stadiums. The largest attendance for any of his ring appearances was the 63,350 that filed into the Louisiana Superdome in New Orleans to see him become a three-time world champion when he avenged an earlier upset loss to Leon Spinks by scoring a 15-round unanimous decision on Sept. 15, 1978. However, of far greater significance to his legacy was his stunning, eighth-round knockout of seemingly invincible champion George Foreman in their "Rumble in the Jungle" fight on Oct. 30, 1974, in Kinshasa, Zaire (now the Democratic Republic of Congo). That fight was seen by "only" 60,000 spectators in Stade du 20 Mai, but in truth the entire world was watching by whatever means were available.
There are drawbacks, of course, to stadium fights, particularly those without a roof. Such fights have been staged in blistering heat, numbing cold, and sometimes pelting rain. It also stands to reason that the larger the crowd, the more difficult it is to later work your way free of the exiting masses in a reasonable amount of time. The trade-off is the sense of community when attending a sold-out event in a massive venue, which contributes to the electricity that one feels emanating from the event itself. That's the way it is for Super Bowls, World Series and the World Cup, and it's the way it should be, at least occasionally, in boxing.
Check out more boxing news on video at The Boxing Channel
Ten Heavyweight Prospects: 2021 Catchup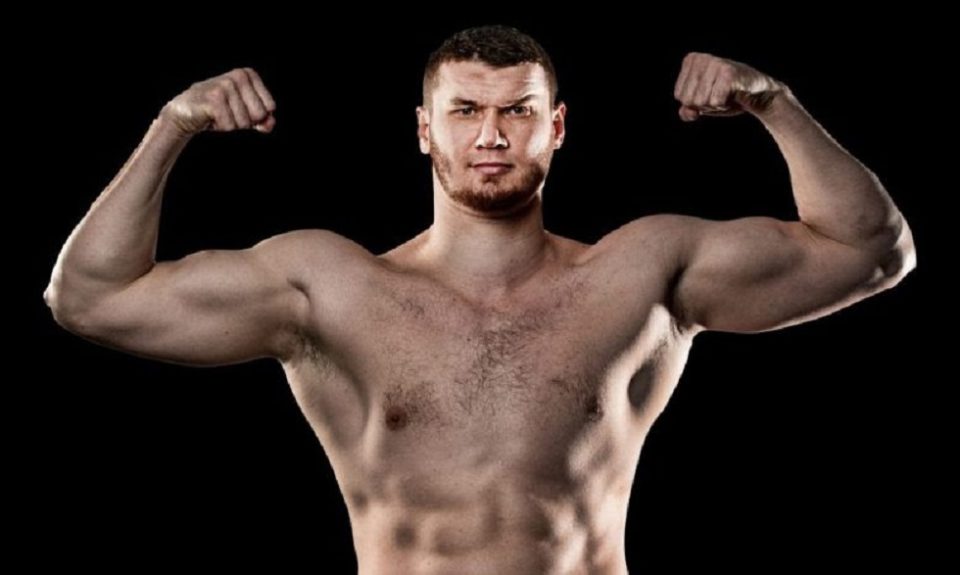 I started this series in 2018, selecting ten fascinating heavyweight prospects and committing to follow them until such time as they were eliminated or entered the Transnational Boxing Rankings and this time, we have a few.
The series was updated in the summer of 2019 and this entry was delayed due to the most severe of circumstances, the COVID-19 pandemic that prevented not just boxing but so many other aspects of life. It's nice to be able to catch up with these men once again in what was a twenty months as incident-filled as the preceding twelve.
THE COLOSSUS: ARSLANBEK MAKHMUDOV
FROM: Russia HEIGHT: 6'5.5 WEIGHT IN SHAPE: 250lbs AGE: 31 RECORD: 11-0 with 11 KOs
The enormous Arslanbek Makhmudov has been out just three times since the summer of 2019, slow going in more ways than one. Yes, inactivity is a consequence of a global pandemic that has hampered more than the prospects of exciting boxing prospects, but the selection of Makhmudov's opposition has remained stubbornly unambitious.
That looked momentarily set to change in September of 2019 when Julian Fernandez, then 14-1, stepped into Makhmudov's ring. While Fernandez has certainly never beaten meaningful opposition, he had been in with meaningful opposition, stopped in two by Tom Schwartz the year before. Makhmudov, who was a clean clear winner in his usual impressive style, nevertheless for the first time came off worse in the meaningless comparisons so often thrust upon heavyweight prospects, in that he took three rounds to do what it had taken the much more experienced Schwartz just two rounds to do.
More than this, the response of collective fighting news was disinterest. The fight was neither widely reported upon nor remarked upon and nothing is more discouraging to a promotions team than that. Perhaps in an attempt to increase coverage of their prospect, promoter Camille Estephan took the well-trodden path of digging up the bones of a once notorious contender and lobbing them at his charge. Samuel Peter was the victim and Makhmudov (pictured) disposed of him in seconds. Though the fight succeeded in generating column inches, it also did nothing for Makhmudov's learning curve.
Doubly disappointing then was his first pandemic-opponent, Dillon Carman. Having boxed even fewer rounds than Makhmudov in 2019, Carman was also coming off two quick stoppage losses. Of course, he was butchered in the first. Since, Makhmudov's team have been calling for Joe Joyce, Anthony Joshua and Tyson Fury.  That is exciting and in the case of Joyce might even be serious, though Joyce's people will have little problem sidestepping Makhmudov, who is a massive-punching problem nobody needs. Hopefully Estephan and his team will take note of the wide open space between a fighter like Carman and a fighter like Joyce and act upon it, fast.
SIX NINE: IVAN DYCHKO
FROM: Kazakhstan HEIGHT: 6'9 WEIGHT IN SHAPE: 245lbs AGE: 30 RECORD: 9-0 with 9 KOs
Ivan Dychko is in danger of becoming a cautionary tale.
Last time we discussed the towering Kazak he had failed in a seemingly serious campaign to replace the disgraced Jarrell Miller against Anthony Joshua based upon their amateur rivalry. Having missed the boat on that chance, grabbed so forcefully by Andy Ruiz, Dychko consoled himself by fighting someone named Nate Heaven.
Heaven, who retired in 2015 and has not won a meaningful fight since April of 2014, inexplicably unretired to absorb this beating, which he did, showing bravery all the while. Dychko looked organised and quick, heavy-handed and well-organised.
Since then: nothing.
Dychko has sparred with Wladimir Klitschko and Deontay Wilder, apparently without upset. He now seems to be hocking those wares to Tyson Fury. Meanwhile, he avoids the ring entirely. Dychko looks fabulous in training footage and is still spoken of highly by those who have worked with him, but that makes his inexplicable inactivity more, not less, frustrating. It should be remembered that Dychko spent eight months doing nothing before the pandemic hit and fought six rounds in twelve months before that. Dychko is a potentially splendid fighter going very much to waste.
THE QUIET ONE: DANIEL DUBOIS
FROM: Great Britain HEIGHT: 6'5 WEIGHT IN SHAPE: 239lbs AGE: 23 RECORD: 15-1 with 14 KOs
Great Britain continues to deliver on meaningful clashes between heavyweight prospects and the past eighteen months has delivered something of a blockbuster in the shape of Daniel Dubois versus Joe Joyce.
The reason the world is more likely to contain Dychko or Makhumudov than Joyce or Dubois could not be illustrated more keenly than it is by the fallout from this fight. Dubois has been routed by both social media and boxing reporters, very much along the lines of "did he quit?" and "was he exposed?"
But when two prospects meet, of course, some shortcomings and some failings are to be revealed.  By very definition, a prospect is not a finished article. It is true, also, that there was something depressing about Daniel's apparent inability to defend a wounded eye that came to define his fight as he was jabbed into literal submission by a tougher, technically superior, much more experienced, older boxer. Worse was that he seemed so under-prepared for a potential change in the manner in which he might defend himself. His failings were not entirely his own.
Still, aged just twenty-three and with his heavy hands confirmed by fourteen knockouts, Dubois has plenty to rebuild with, most of all keeping in mind that his hands are just tools and his plans in the ring are mostly there to be disrupted. Watching him explain openly and honestly his decision to "take the knee" despite a clear understanding of the unfortunate cultural associations with our sport that has developed around any notion of surrender has been heartening and frankly impressed me.
Perhaps this a young man who actually will "learn from a defeat" rather than merely paying it lip service. It is that opportunity and where it might lead him that convinced me to leave him on this list, and we will drop in on him next February to see what has occurred.
THE BRUTE: SERGEY KUZMIN
FROM: Russia HEIGHT: 6'3.5 WEIGHT IN SHAPE: 245lbs AGE: 33 RECORD: 15-2 with 11 KOs
Last time we spoke of Sergey Kuzmin he was 15-0; this time he is 15-2. I'll avoid platitudes such as "it's a long road back for the thirty-three-year-old" on this occasion and just state Kuzmin will never be champion.
The scene for his downfall straddled the continents and boxing history as he was found wanting first in the immortal Madison Square Gardens, New York, and then Wembley, London. Tough to the last, Kuzmin was stopped by neither Michael Hunter, who he met in America, nor Martin Bakole, who he met in Great Britain. On each occasion though, he was thoroughly beaten.
His Waterloo came in the fifth against Hunter. Hunter, who had been making all the running, flashed Kuzmin in the fifth with an unexpected cannonball left. Generous onlookers may have found two rounds for the Russian but it was clear he did not belong in the ring with a fighter as good as Hunter. As if to prove it, he took a step down in his next contest against Bakole. Looking fleshy and tentative, Kuzmin dropped a clear and drab decision.
Boxing isn't kind and it was possible to feel the world's interest wane during the Bakole fight, or at least that part of the world that remained interested up until that point. Kuzmin tried to take control in the second round, got hit and seemed cowed. He has proved a disappointment; I predicted he would get as far as a legitimate heavyweight ranking. He did not get there, and it seems unlikely now he ever will. Either way, he passes from the realm of prospect to that of gatekeeper and will not figure on our prospect list this time next year.
THE AMERICAN: DARMANI ROCK
FROM: USA HEIGHT: 6'5 WEIGHT IN SHAPE: 240lbs AGE: 24 RECORD: 17-1 with 12 KOs
If I hoped for a ranking for Kuzmin, I was less convinced by Darmani Rock, whose promotional team seemed either to be very smart or very dumb in the glacial way they moved the youngster along.  Still just twenty-four they could even have continued to make him wait – instead, they took the plunge and the result was a disaster.
Michael Polite Coffie, a fascinating 6'5 southpaw, prides himself on his ability to learn and his military record both, although his time in service prevented him applying learning to boxing until he was rather late in life. Arguably though, he had already achieved more in his eleven professional fights than Rock had in his seventeen. It showed. Coffie, ripped where Rock was flabby, showed the supposedly more experienced man more looks in the first than Rock mustered in the three short rounds the fight lasted. In the third, Rock rattled out of the corner and fired with real aggression having been out-hit through the first two rounds. It was an exciting moment for our prospect-watch, one where we were to learn about a man we were interested in. Instead, Rock revealed a jaw that was anything but as Coffie cleaned him out before a minute of the round had elapsed.
Rock's moment of truth came and went; Coffie is interesting. If he continues to fight and goes unbeaten, perhaps we will even sneak him in here this time next year. At 34 I think the former Marine will be a little too late to the game though.
MY FAVOURITE: FILIP HRGOVIC
FROM: Croatia HEIGHT: 6'6 WEIGHT IN SHAPE: 230lbs AGE: 26 RECORD: 12-0 with 10 KOs
"Technically proficient, quick of hand and thought, physically imposing and clearly in great shape," I wrote of Filip Hrgovic in 2019, "[he] is confirmed as having everything he needs to be a champion in the heavyweight division except the important ones: chin and stamina. These still remain unconfirmed, although his adventures in the WSB suggest he owns a sturdy mandible at the very least."
And that, pretty much, is where we still stand today. Hrgovic has been busy though, managing four outings, well above average for this list, it's just that none of them really told us anything we don't already know. He thrashed a molasses-like Mexican named Mario Heredia in August 2019, and turned in an impressive display. Using the left hand to open up opportunities for the right, Hrgovic scored with straights, bodyshots, narrowed it up to throw a short overhand on the inside, and most of all landed brutal uppercuts. Heredia was fearless but wilted under this attention. The brutally of those right hands escalated in the third and final round.
From here, Hrgovic went on to dispatch a wobbly Eric Molina in December, and also in three, before waiting out much of the pandemic and returning to the ring in September of 2020 against an ageing Greek with ten fights named Alexandre Kartozia, who offered even less resistance. In November he met the forty-year-old Rydell Booker and beat him up for an eye-watering five founds.
It's not so much that his opposition is truly awful, more that you can't shake the feeling that Arslanbek Makhmudov would have knocked them all over too – and in double quick time, too.  Either way, there is still an awful lot that is not known about Hrgovic that I would like to know before he fights for a title, which, to hear the fighter tell it, is imminent. Maybe Martin Bakole will tell us more. He has been chasing Hrgovic for a year now and seems convinced he can trouble him.
Either way, we won't be hearing any more from Hrgovic in our prospect-watch; he breached the TBRB rankings in December of 2019.  He is a contender now, a prospect no more.
HAYMAKING: JOE JOYCE
FROM: Great Britain HEIGHT: 6'6 WEIGHT IN SHAPE: 255lbs AGE: 35 RECORD: 12-0 with 11 KOs
"From the supposed pick of the crop in Hrgovic to the man who beat him."
Yes indeed; but Joe Joyce needn't rest on the laurels in earned back in his World Boxing Series any more. He arguably owns the best win of any of the fighters on this list.
Nor was he the betting favourite when he met Daniel Dubois late last year in a match that for the boxing-loyal, fight-starved British public was something of an event. Joyce, a rarity in that he feels even bigger in the ring than his listed stats, spent ten rounds doing essentially the same thing, pushing out hard straight punches to allow metronomic scoring while occasionally getting hit with harder punches, as in the second, where Dubois seemed ready to clean him out. But Joyce is hard; the science to that remark, such as it is, is only in that it is an observable fact. While Dubois lashed him, Joyce calmly continued to deploy himself and by the eighth, although Dubois was in touch on the cards, there was a sense of inevitability about the Joyce victory, which came via TKO in the tenth round.
Joyce is probably a little better than I credited him for, though I always figured him the fighter on this list most in a hurry; that urgency will continue as David Haye's prodigy has now turned thirty-five.  Britain is stuffed with heavyweights currently. Joyce is now third among them, an enviable spot, one that is now seeing him hunted by names.
He is also wonderfully positioned for a shot at a strap, and if he can keep it right, he might even be positioned for the many millions a fight with the emergent victor from any Tyson Fury-Anthony Joshua series.
Either way, Joyce will no longer be labelled a prospect the next time we come around. He will be replaced by a new man next year.
THE PUB BOUNCER: NATHAN GORMAN
FROM: Great Britain HEIGHT: 6'3 WEIGHT IN SHAPE: 250lbs AGE: 24 RECORD: 17-1 with 11 KOs
After the hurt that Joe Joyce put on him, it is forgotten that Daniel Dubois had previously won his own battle of the prospects, beating up Nathan Gorman in July of 2019.
"The Dubois fight is everything to Gorman," I wrote in 2019. "There will be no unearned second coming should he lose, just a long and difficult slog back to where he is now followed by the real work…Gorman's status next time we check in with him will be more dramatically affected by his next fight than every other man on this list."
And so it was. Gorman was brave and he had certain but slight advantages that did nothing like enough to cover the distance in talent that lay between them. Cut in the second round, dropped in the third before being stopped in the fifth, he was clearly outmatched. Gorman will never be a legitimate contender to the world's heavyweight champion.
That does not mean there isn't money to be made and fights to be won. Gorman was back and winning late last year after a prolonged rest and goes again in March. Likeable and brave, Gorman remains on my watch list, for all that we won't see him again on this list.
THE LITTLE GUY: OLEKSANDR USYK
FROM: Ukraine HEIGHT: 6'3 WEIGHT IN SHAPE: 220lbs AGE: 34 RECORD: 18-0 with 13 KOs
Oleksander Usyk is another fighter to be removed from our heavyweight prospect list, but for different reasons; Usyk made the TBRB top ten and as such is no longer eligible. Usyk is stalking belts, not status.
I've followed Usyk since before the beginning of his professional career and written about him for years. During all those years I've been clear about one thing: he will grab himself a heavyweight strap. In truth, everything truly meaningful is tied up with Tyson Fury and Anthony Joshua so while I continue to stand by my ancient prediction, it is likely to come now only in the most unsatisfactory of fashions, perhaps upgraded from some ridiculous interim alphabet belt to "full champion" when Joshua or Fury refuses to match him but rather rematches the other for tens of millions.
My other prediction – that Usyk is serious trouble for Joshua and all but chanceless against Fury – may be undone on all fronts by the passage of time. Usyk is thirty-four and like the rest of us, is getting no younger.
During the time between lists, Usyk has beaten up journeyman Chazz Witherspoon for a seventh- round stoppage and out-pointed gatekeeper Dereck Chisora in an interesting fight seen by many as his first true test at the poundage. In many ways, Usyk did it the old-fashioned way, for all that he served his "apprenticeship" as an all-time great cruiserweight. The next eighteen months will tell us whether or not he can achieve major status at heavyweight.
AT THE SCHOOL OF MANNY STEWARD: VLAD SIRENKO
FROM: Ukraine HEIGHT: 6'3.5 WEIGHT IN SHAPE: 243lbs AGE: 26 RECORD: 15-0 with 13 KOs
Vlad Sirenko's most recent opponent was a 7-8-1 Ukranian named Kostiantyn Dovbyshchenko who has now lost five of the last six but who nevertheless rattled Sirenko in Kiev last December.
On the face of it, this seems a disaster, but of all the fighters on this list, Sirenko is the one most deserving of time. Aged just twenty-six and with little to speak of in terms of an amateur career, Sirenko's 15-0 is real; as are the numbers, so is his experience.
Despite this, when Dovbyshchenko opened an irritating cut on his right brow in the fifth round, Sirenko did not panic. He stuck to a tidy-handed, neat boxing style that got him across the line over ten and gifted him something the likes of Makhmudov and Hrgovic have yet to receive: a genuine test of his temperament.
Still, the scores were not wide and although Dovbyshchenko was a little better than his paper record allows – neat, tidy and mobile, and never stopped – Sirenko's limitations were underlined. He can hit, but his power isn't darkening; he is organised, but he often waits his turn – he is busy but cannot counter or punch well enough to truly discourage his opponent. In short, well-schooled quality on technical punching is what won him this fight. That is honourable, but it is not what should be separating him from journeymen. If he is unable to overwhelm or at least control such limited opposition with physical advantages, heavyweight waters will likely be too deep.
Still, he speaks so well about boxing that I want to believe he can learn about boxing. Sirenko, who is not shy at sharing his opinions, predicted Joyce's victory over Dubois with calm certainty having previously sparred with both. It is only one example, but every time I hear him speak in excellent English, I am impressed with what he has to say. Connections to Manny Steward disciple James Ali Bashir and therefore to the Oleksandr Usyk camp are other reasons to be hopeful.
As is Sirenko's abandonment of his South African base and relocation to Germany, under the auspices of Maxim Michailew who has so far preferred him to box in his native Ukraine. He has also made Sirenko one of the busier prospects on this list and that, too, bodes well for the future.
Sirenko though remains the most interesting prospect here listed, which is another way of saying he has the most to prove.
THIS TIME NEXT YEAR
It was strange re-reading former entries in this series before writing this one. That I would be writing another a year later seemed a given and if 2020/21 has taught us anything it is that nothing should be taken for granted. None of us could imagine an event so overwhelming as to make an absence of boxing seem meaningless, but it happened.
It hurt the prospect more than any other kind of fighter; even the true journeyman will tend to have other sources of income. For an elite prospect who has devoted himself to boxing, the end of the fight game was a disaster. That said, the fight fan may prosper; it could be that a sudden and unplanned break might press some reluctant promoters, managers and boxers into action.
Hopefully we will be back in around a year to find out why.
Check out more boxing news on video at the Boxing Channel
To comment on this story in the Fight Forum CLICK HERE
Joseph Parker vs. Junior Fa Has Marinated into a Kiwi Blockbuster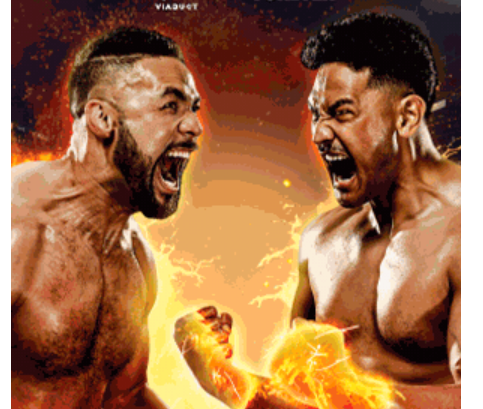 The upcoming fight between Joseph Parker and Junior Fa at a 12,000-seat arena in Auckland is well-marinated. "Momentum is slowly building," wrote New Zealand sports journalist Liam Napier way back in September of 2016. The promoters think the revenue from pay-per-view (it's on DAZN in other countries including the U.S. and UK) may set a new benchmark for a fight in New Zealand between domestic rivals, breaking the record set in 2009 when heavyweights David Tua and Shane Cameron clashed in Hamilton.
There was a time when Joseph Parker was looked upon as the third-best heavyweight in the world behind only Anthony Joshua and Deontay Wilder. Back-to-back losses to Joshua and Dillian Whyte (and the return of Tyson Fury) knocked him down several pegs.
Parker (27-2, 21 KOs) has won three straight inside the distance since the setback to Whyte, but against soft opposition, namely Alexander Flores, Alex Leapai, and Shawndell Winters. This is the same Alexander Flores that would go on to get stopped in 45 seconds by Luis Ortiz. The veteran Leapai and the mysterious Winters were both 39 years old when Parker fought them.
Junior Fa (19-0, 10 KOs) has been inactive since November of 2019 when he won a lopsided 10-round decision over Devin Vargas. That bout was in Salt Lake City where Fa had something of a homefield advantage.
Parker vs. Fa was originally slated for Dec. 11, but Fa backed out because of a health issue, a blood disorder that made him sluggish and required surgery. The particular ailment — presumably it had a name — and the type of surgery performed were never revealed to the media. (Apparently New Zealand has very stringent health privacy laws.) However, the word is that Fa is completely recovered and fully fit to go 12 hard rounds if necessary.
Junior Fa is bigger than Joseph Parker, customarily carrying about 260 pounds on his six-foot-five frame, and although he's less experienced at the pro level, he's the older man by 27 months. Fa delayed the start of his pro career to start a family. During the hiatus, he worked for a company that manufactured doors and windows.
This will be their fifth meeting. They locked horns four times as amateurs and the series is tied at 2-2.
That's part of the intrigue, to see who can break the deadlock. The ethnicity factor adds relish. Parker's ancestry is Samoan, Fa's is Tongan.
The two Polynesian groups have a lot in common – family members of Parker and Fa are actually members of the same South Auckland LDS church – but friendly relationships evaporate on the rugby field where the two nations have an intense rivalry that in some respects mirrors the fierce rivalry between India and Pakistan in cricket.
In the United States, Samoans and Tongans are identified with the sport of football. They are over-represented in the NFL by a very wide margin. The majority are linemen, but there are notable exceptions such as quarterback Tua Tagovailoa who started nine games last year as a rookie for the Miami Dolphins.
Tagovailoa, born in Hawaii to Samoan parents, will undoubtedly be rooting for Joseph Parker. To ratchet up his interest in the fight, we would suggest a side bet with Kalani Sitaki, the Tonga-born head football coach at BYU. Tua will be required to lay odds, not merely because Parker is a solid favorite but because he makes more money (although Sitaki is due for a big raise after guiding BYU to an 11-1 season).
Truth be told, it wouldn't surprise us if this was a rather boring fight. Neither man has a big punch. A fair guess would be that this fight takes a similar tack to last weekend's heavyweight fight between Otto Wallin and Dominic Breazeale with Parker, the more mobile fighter, playing the Wallin role.
However, Parker's bout with Dillian Whyte was a very chippy fight in which Parker was on the deck twice but scored a knockdown of his own in the final round. Parker vs. Fa doesn't have to be at the level to still be a very entertaining affair. And before one dismisses Fa's chances, we would interject this note of caution: Underdogs, in case you haven't noticed, have been on quite a roll lately.
—
This fight was in jeopardy of being postponed again. The authorities threatened to push it back if Covid restrictions were not loosened. Last week, all of New Zealand with the exception of Auckland was in Phase One. Auckland remained in Phase Two which prohibited gatherings of more than 100 people. But on Tuesday of this week (Monday in the U.S.), Auckland joined the rest of the country in Phase One. Facial coverings are still required on public transportation and everyone is encouraged to practice social distancing, but other mandates have been lifted. This event will potentially draw the largest attendance of any boxing show in the Covid-19 era although that may be quickly surpassed by the turnout for Canelo-Yildirim at the home of the Miami Dolphins where attendance will be capped at 20 percent of capacity.
If you plan to watch the Parker-Fa fight, set your alarm clocks. Owing to the time difference, the DAZN telecast will go at 1:30 a.m. ET which is 10:30 p.m. on Friday night for us westerners.
Check out more boxing news on video at the Boxing Channel
To comment on this story in the Fight Forum CLICK HERE
HITS and MISSES: Oscar Valdez, Adrien Broner and More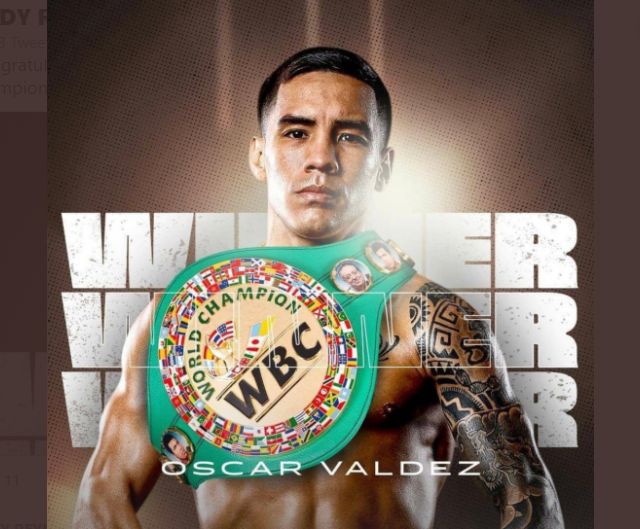 HITS and MISSES: Oscar Valdez, Adrien Broner and More
Boxing was in full swing again over the weekend, so there was plenty of action to consume via all the various television networks and streaming platforms available today in the United States.
Most notably, the sport saw undefeated star Oscar Valdez establish himself as one of the top fighters in the sport against Miguel Berchelt on ESPN.
Plus, several established veterans made their presence known again on the PBC scene in 2021 with their first fights of the year on Showtime.
Here are the latest HITS and MISSES after another busy weekend covering the sport.
HIT: Valdez's Epic Upset and Scary KO
People often tout Mexico vs. Puerto Rico as one of the best rivalries in boxing, and it is. But there have been plenty of great throwdowns featuring Mexico vs. Mexico, and so it was again on Saturday in Las Vegas.
Valdez, 30, was a former 126-pound titleholder who was moving up to challenge current 130-pound champion Berchelt. Heading into the fight, the bookies believed Berchelt, 29, would be too big and possess too much power for Valdez to overcome. Most boxing fans thought the same.
Boy, was everyone wrong about that.
Instead, Valdez showed he was clearly a step or two above Berchelt in terms of class, and that's huge considering that Berchelt was considered one of the top fighters in a stacked division.
Valdez's epic upset and scary knockout vs. Berchelt stole the show this weekend. It put Valdez on the map as a legit star and will attract bigger and better fights to the undefeated Mexican in the immediate future.
MISS: AB's Return
Beleaguered boxing star Adrien Broner returned to action in the main event of a Showtime card on Saturday, one that seemed pretty much entirely dedicated to getting Broner back into the sport.
Broner, 31, picked up his first win in four years against Jovanie Santiago by unanimous decision. That the talented American was going to be handed the win by the judges so long as he stayed upright over the 12-round fight was a given. That's just how boxing works.
But what was also a given was that Broner would probably alienate himself from boxing fans and media almost immediately upon getting his foot back in the door. His post-fight comments were atrocious and they illustrated the biggest problem for "The Problem" himself.
Look, Broner's life is probably better with boxing in it, but the sport is definitely better off without him. It's probably time for the powerbrokers in the sport to recognize that.
HIT: Fluke vs. Fury Debunked
Heavyweight contender Otto Wallin was the betting favorite against Dominic Breazeale on Saturday, but there were some in the sport who still wondered whether the Swedish boxer's near-miss against Tyson Fury in 2019 was just a fluke.
Wallin might not have the same kind of wallop in his fists as ex-heavyweight titleholder Deontay Wilder, but the southpaw's wide array of skills were on full display against Breazeale in a way that suggests he might box the American's ears off over 12 rounds if given the chance.
Wallin has now won two straight fights after nearly pulling the upset over Fury. The lineal champ required 47 stitches after the outing, and the fight easily could have been stopped by the ringside doctor because of all the blood. Instead, Fury rallied for the heroic win and Wallin continued his career as a potential contender.
Wallin's stoppage win over Travis Kaufmann in 2020 and his decision victory over Breazeale on Saturday in the co-main event of the Showtime card prove beyond doubt he's one of the better heavyweights in boxing today.
Any notion that Wallin's performance against Fury was just a fluke has now been completely debunked.
MISS: Fast-tracked Olympian Needs to Slow Down
Talented 26-year-old Josh Kelly lost his unbeaten record to David Avanesyan on Saturday in London.
Kelly had represented Great Britain at the 2016 Summer Olympics, and his fast hands and feet were shuffled quickly up the professional ranks to the point that he was challenging EBU European welterweight champion Avanesyan in the main event at Wembley Arena in London.
Kelly got off to a hot start, but the brash 147-pounder was eventually overwhelmed by the 32-year-old EBU champ's constant pressure.
Avanesyan is a solid fighter, but he's not elite compared to the world level. So, where some believed Kelly might be on his way to being something more than a British-level fighter, his handlers might have to rethink that after his loss to Avanesyan.
If anything, maybe Kelly was moved too quickly up the ladder. Fans and media love pro fighters to take the biggest and best challenges available to them as fast as humanly possible but most people in those same groups quickly scatter when that kind of approach blows up in a fighter's face.
Kelly might still have a bright future, but he'll need to slow his march up the rankings the second time around.
HIT: The Circle of (Irish Travelers) Life 
Once upon a time, Irish Traveler and boxing phenom Andy Lee was brought over from Ireland to be promoted to the American audience as a top prospect with world title aspirations. While it probably took Lee longer than his handlers had hoped to live up to the hype, he did eventually score two dramatic upsets in a row to capture a world middleweight title in 2015.
Today, Lee is guiding Irish Traveler and boxing phenom Paddy Donovan up the ranks, and his protege looks every bit the part of being Andy Lee 2.0.
Like Lee was over a decade ago, the lanky southpaw carries with him into the ring on fight night a promotable face and name to go along with it but also the kinds of punches that make all that other stuff matter.
In his own professional fighting career, Lee had famously moved to Detroit to train under the late Emanuel Steward at the legendary Kronk gym. While Lee will forever remain attached to the gym's storied history, the fighter was candid in his 2018 autobiography about some of the things he felt Steward and others at Kronk hadn't taught him heading into important fights.
In fact, Lee didn't win his title belt until he left the United States to train under Adam Booth in England.
So, the circle of life is this: Lee has the chance now to give Donovan everything he had as well as all the stuff he had to learn later the hard way.
Check out more boxing news on video at the Boxing Channel
To comment on this story in the Fight Forum CLICK HERE