When Fighting in a Ballpark Really Meant Something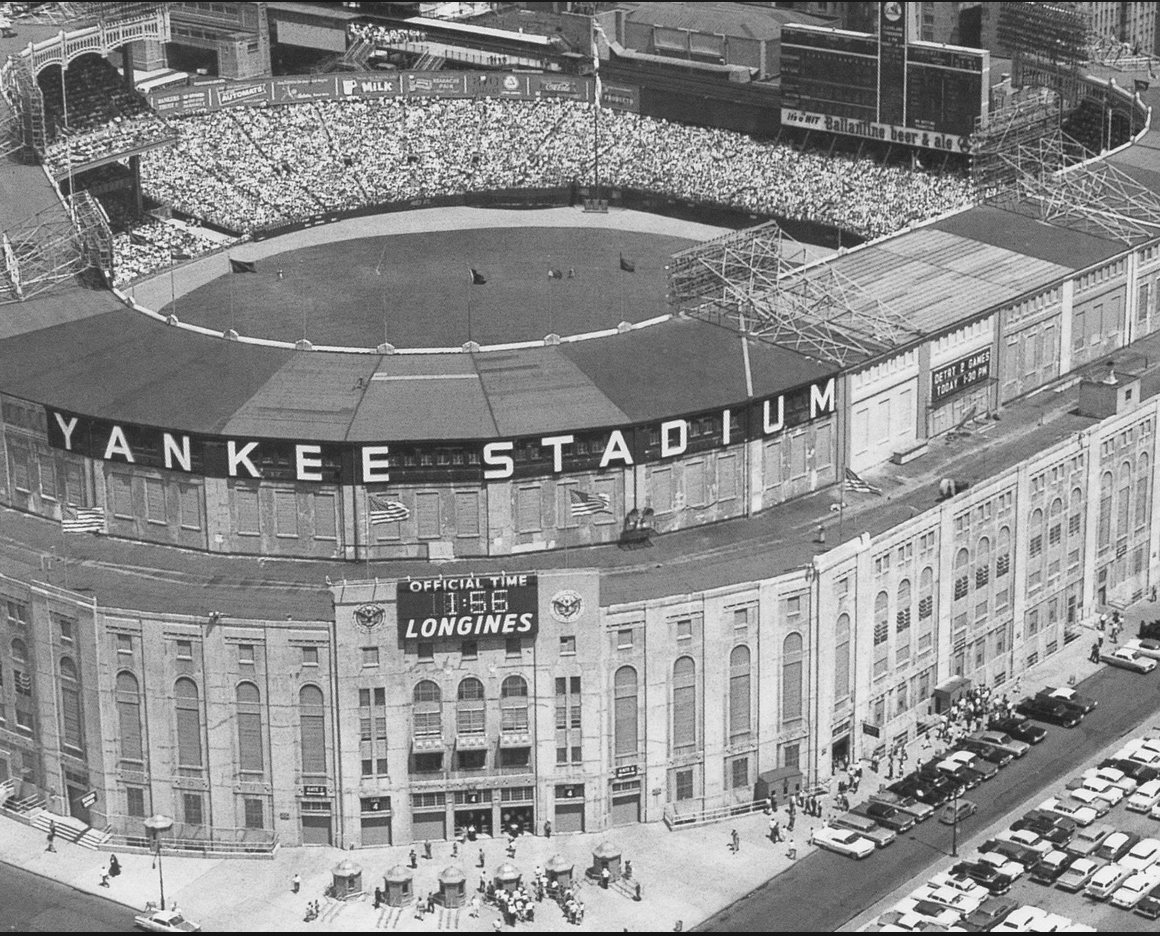 Nowadays, in the technologically advanced age of satellite communications and pay-per-view, live attendance at a boxing match is not nearly as consequential to the bottom line as it once was. Remember when the guaranteed purses of $2.5 million apiece for Muhammad Ali and Joe Frazier, for the first of their three epic fights, on March 8, 1971, in Madison Square Garden, was as jaw-dropping as the action in the ring? There were fighters – superb, Hall of Fame fighters — who never came close to grossing that kind of money in their entire careers. The "Fight of the Century" was seen via closed-circuit in 50 countries by 300 million people, which largely contributed to total revenues of nearly $20 million, also numbers that were then record-shattering and considered astounding.
But the sellout, in-house crowd of 20,455, all of whom paid premium prices to be in attendance for Smokin' Joe's rousing, 15-round unanimous-decision victory, left the arena with the satisfaction of having experienced something that could not possibly be matched by those watching in a movie theater in, say, Shreveport, Louisiana.
From the giddy heights of Ali-Frazier I, let us flash forward to the most financially profitable boxing event of all time, the much-anticipated, long-delayed pairing of welterweight superstars Floyd Mayweather, Jr. and Manny Pacquiao on May 2, 2015, at the MGM Grand Garden in Las Vegas. Mayweather's 12-round unanimous decision, a relative exercise in tedium compared to the mega-wattage generated by Ali and Frazier 44 years earlier, was of more interest to readers of Forbes than of The Ring, with 4.6 million pay-per-view buys, $600 million in gross revenues and a live gate of $72,198,500 on a paid attendance of 16,219, according to records furnished by the Nevada State Athletic Commission. For a night's work, Mayweather came away with roughly $250 million before taxes and Pacquiao with somewhere between $160 million to $180 million.
Recent bouts in soccer stadiums involving WBA, WBO and IBF heavyweight champion Anthony Joshua have served to remind the boxing world that, despite the convenience of someone being able to kick back in his living room to watch a fight on large-screen, high-definition television, there still is nothing quite like the sense of purpose that comes from sharing the moment with tens of thousands of fellow fans. And make no mistake, performing before massive crowds can be as much of an aphrodisiac to a fighter as it is to a rock musician, calling to mind the sad lament of Marlon Brandon's ex-pug Terry Malloy character in the 1954 Academy Award-winning film, On the Waterfront.
"Remember that night in the Garden you came down to my dressing room and you said, `Kid, this ain't your night. We're going for the price on Wilson,'" Malloy tells his mobbed-up brother Charley, played by Rod Steiger. "You remember that? This ain't your night? My night! I coulda taken Wilson apart! So what happens? He gets the title shot outdoors in a ballpark and what do I get? A one-way ticket to Palooka-ville!"
Outdoors in a ballpark.
That line calls to mind boxing's glory days, before television and even to some extent afterward, when the most compelling fights almost necessarily had to be staged in baseball or football venues such as Yankee Stadium, the Polo Grounds, Soldier Field in Chicago and long-gone Sesquicentennial Stadium in Philadelphia. Spectators were like moths drawn to a flame because the mere fact of being there was important to them, even if it required binoculars for those in the cheap seats to see what was taking place down in the ring.
For a fight to be staged "outdoors in a ballpark" – or even indoors, after the advent of domed stadiums or those with retractable roofs – usually required the participation of two elite fighters, or just one, if he was prominent enough or popular enough to draw in the masses on his own. But sometimes there are other factors involved, as was apparently the case on Oct. 20, 1979, when white South African Gerrie Coetzee (then 22-0, 12 knockouts) squared off against black American "Big" John Tate (19-0, 15 KOs), a bronze medalist at the 1976 Montreal Olympics, for the vacant WBA title which had been relinquished by Muhammad Ali.
Apartheid was still the official national policy in South Africa then, which no doubt played as much a factor in a huge – and segregated – crowd of 86,000 packing Loftus Versfeld Stadium in Pretoria, South Africa. Although each fighter was undefeated, Coetzee had never fought outside his home country, with the exception of a one-round stoppage of washed-up former champion Leon Spinks in Monte Carlo, which led to his being paired with Tate. It could be argued that neither man had established himself as a fully legitimate aspirant to a throne only recently vacated by the great Ali. Coetzee's most significant wins had come against fellow white South Africans Pierre Fourie and Kallie Knoetze, as well as one against former world title challenger Ron Stander, who had been beaten to a pulp by Joe Frazier. Tate's resume was similarly thin, buoyed somewhat with wins over Knoetze and the overrated Duane Bobick.
What happened throughout the remainder of their careers stamps their confrontation as an outlier in the otherwise significant history of major fights contested before exceptionally large stadium crowds. Although Tate won a 15-round unanimous decision over Coetzee, in his first title defense he was dethroned on a 15th-round knockout by Mike Weaver in a bout Tate was winning handily on points, and even as his promoter, Bob Arum, was negotiating at ringside for him to be matched with Ali in his next outing. It was a fight that never would happen; Tate basically unraveled in finishing with a career mark of 34-3 (23) and weighing a jiggly 281 pounds for his final bout, losing on points to Noel Quarless on March 30, 1988. Even before then, Tate had fallen victim to cocaine addiction and constant scrapes with the law. His boxing earnings gone, he panhandled on the streets of his hometown of Knoxville, Tenn., and reportedly ballooned to over 400 pounds. He was just 43 when he died on April 9, 1998, of a massive stroke.
Coetzee fared somewhat better. He wangled two more shots at a world title; a 13th-round knockout loss to Weaver in Sun City, South Africa, that preceded an upset, 10th round KO of WBA champ Michael Dokes on Sept. 23, 1983, in Richfield, Ohio. Alas, Coetzee would hold onto the title as briefly as Tate had, losing on an eighth-round knockout by Greg Page on Dec. 1, 1984, in Sun City. The "Boksburg Bomber" would retire with a 33-6-1 (21) record.
Clearly, Joshua (22-0, 21 KOs), the WBA/IBF/WBO champion and a super-heavyweight gold medalist for England at the 2012 London Olympics, is a significantly superior talent to Tate and Coetzee, and enough of a national hero in the United Kingdom to fight before 90,000 for his 11th-round stoppage of Wladimir Klitschko on April 29, 2017, in London's Wembley Stadium. He since has posted victories over Carlos Takam (TKO10) and Joseph Parker (UD12) that each drew more than 78,000 in Wales' Principality Stadium, and another 80,000 for his seventh-round stoppage of Alexander Povetkin on Sept. 22 in Wembley Stadium. If and when he takes on WBC champ Deontay Wilder, that unification extravaganza likely will take place in Wembley before another capacity-straining throng of 90,000-plus.
Almost single-handedly, Joshua has revived the tradition of fighting "outdoors in a ballpark" (although Principality Stadium has a roof), which largely owes, if not exclusively, to the generational allure of history's finest heavyweights.
Although the largest live attendances for boxing matches involved non-heavyweights – middleweight champion Tony Zale knocked out Billy Pryor in nine rounds in a free, non-title bout staged by the Pabst Brewing Company before a crowd of 135,000 at Milwaukee's Juneau Park on Aug. 16, 1941, and WBC super lightweight titlist Julio César Chávez stopped Greg Haugen in five rounds with 132,274 in the stands at Mexico City's Azteca Stadium on Feb. 20, 1993 – the big boys otherwise rule supreme.
There were 120,757 on hand at Sesquicentennial Stadium on Sept. 23, 1926, to watch Gene Tunney lift the legendary Jack Dempsey's heavyweight crown on a 10-round unanimous decision. A year less a day later, Tunney retained the title on another 10-round unanimous decision in the famous "Long Count" bout, before 104,943 at Soldier Field.
Dempsey, along with baseball's Babe Ruth, football's Red Grange, golf's Bobby Jones and tennis' Bill Tilden, was one of the seminal figures in sports' "Roaring '20s" golden age. Dempsey drew 91,613 for a fourth-round knockout of George Carpentier in Jersey City, N.J., on July 2, 1921, and 80,000-plus for bouts with Luis Angel Firpo (KO2) at the Polo Grounds on Sept. 14, 1923, and Jack Sharkey (KO7) in Yankee Stadium on July 21, 1927.
Former world champion Max Schmeling kayoed fellow German Walter Neusel in nine rounds before a crowd of 102,000 on Aug. 26, 1934, at Hamburg's Sandbahn Loksgtedt, a European attendance record for boxing attendance that still stands and may be out of the range of even Anthony Joshua, unless a more spacious stadium than Wembley is constructed. Schmeling was on the wrong end of his one-round beatdown by Joe Louis in their much-anticipated rematch on June 23, 1938, in Yankee Stadium, which drew 70,043 and held the world's attention to a degree that few if any fights before or since could approach.
Rocky Marciano's largest live crowd was the 47,585 that showed up on Sept. 21, 1955, for the final fight of his career, a ninth-round knockout of Archie Moore in Yankee Stadium.
Ali, of course, was no stranger to fights that filled stadiums. The largest attendance for any of his ring appearances was the 63,350 that filed into the Louisiana Superdome in New Orleans to see him become a three-time world champion when he avenged an earlier upset loss to Leon Spinks by scoring a 15-round unanimous decision on Sept. 15, 1978. However, of far greater significance to his legacy was his stunning, eighth-round knockout of seemingly invincible champion George Foreman in their "Rumble in the Jungle" fight on Oct. 30, 1974, in Kinshasa, Zaire (now the Democratic Republic of Congo). That fight was seen by "only" 60,000 spectators in Stade du 20 Mai, but in truth the entire world was watching by whatever means were available.
There are drawbacks, of course, to stadium fights, particularly those without a roof. Such fights have been staged in blistering heat, numbing cold, and sometimes pelting rain. It also stands to reason that the larger the crowd, the more difficult it is to later work your way free of the exiting masses in a reasonable amount of time. The trade-off is the sense of community when attending a sold-out event in a massive venue, which contributes to the electricity that one feels emanating from the event itself. That's the way it is for Super Bowls, World Series and the World Cup, and it's the way it should be, at least occasionally, in boxing.
Check out more boxing news on video at The Boxing Channel
Three Punch Combo: Two Intriguing Prelims on the Wilder-Fury Card and More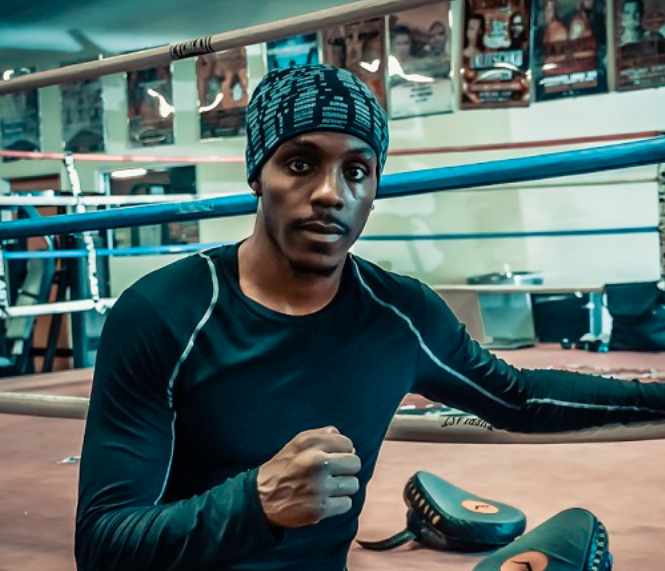 THREE PUNCH COMBO — Wilder-Fury II fight week is upon us and there will certainly be plenty of stories written about the remarkable comeback of Tyson Fury. But Fury is not the only comeback story this week. On the undercard as part of the televised pre-show leading up to the PPV event, Amir Imam (22-2, 19 KO's) will look for his second straight win following a lengthy layoff after losing to Jose Ramirez in their 140-pound title fight in March of 2018.
Comeback stories in boxing come in many forms. Some, like Fury's, derive from battling personal demons outside the ring. Some come from fighters suddenly figuring the game out after being seemingly vanquished to permanent journeyman status. Think of Orlando Salido and Tevin Farmer. And finally, some come from once promising fighters rebounding from setbacks that turned them into an afterthought in the sport. This is where Amir Imam falls.
Imam (pictured) is an afterthought at the moment. But as I have harped about on several occasions, just because a fighter suffers a setback or even multiple setbacks, that does not necessarily mean they should be seen as afterthoughts. Sometimes setbacks actually become a blessing in disguise.
Let's not forget that Imam was a highly decorated amateur. He nearly qualified for the 2012 Olympics but was in the unfortunate position of fighting in the same weight class as Errol Spence Jr.
Early in his pro career, Imam showcased a telephone pole-like jab that was mindful of the jab of former welterweight champion Ike Quartey. Often freezing opponents in their footsteps, Imam often worked thunderous pinpoint combinations behind this jab. He had skill, power and speed. It is easy to see why so many, myself included, thought Imam could not only win a world title one day but become a superstar.
Remember just two-and-a-half years into his pro career Imam easily out boxed Yordenis Ugas in winning a wide eight-round unanimous decision. Fast-forward six years later and Ugas has turned into one of the best welterweights in the sport. That win by Imam showed just how good a fighter he can be.
In November of 2015, Imam was one step away from a title fight when he was upset by Adrian Granados in what was supposed to be a tune-up fight. Granados was a vastly underrated fighter at that time and Imam looked somewhat unprepared for the storm that he encountered that night.
Two-and-a-half years later, Imam held his own while losing a unanimous decision to Jose Ramirez. After this bout, a legal battle ensued with his then promoter Don King that caused an extended ring absence. Imam is now aligned with Top Rank.
Many in boxing have all but given up on Imam. But the talent that we saw when he was coming up the ladder is still there. And that was evident last November when in his first fight back from the Ramirez loss, he impressively knocked out Marcos Mojica.
On Saturday, Imam will be in the ring with Javier Molina (21-2, 9 KO's) who is coming off an upset first- round knockout of Hiroki Okada. The fight is at a catch-weight of 142 pounds. Molina is a solid pro and an impressive win by Imam would put him back on the map. Not only do I expect an impressive performance by Imam here but I think he will one day soon complete his own comeback bid and become a world champion.
Who is Jeo Santisima?
On the pay-per-view portion of the Wilder-Fury II undercard, boxing's busiest champion Emanuel Navarrete (30-1, 26 KO's) will defend his WBO 122-pound title against the organization's number five ranked contender in Jeo Santisima (19-2, 16 KO's) of the Philippines. So, who is Santisima and does he pose any threat to Navarrete?
Santisima, 23, turned pro when he was 16 and has had all 21 of his fights in the Philippines. He began his career 2-2 but since then has reeled off 17 straight wins.
To put it mildly, Santisima has been in with soft competition. Even the most hardcore boxing fan would be hard-pressed to recognize any names on his resume. His best win on paper was a first- round knockout in 2017 of Goodluck Mrema who was then 16-0. Mrema has lost four more fights since then, including three by knockout.
There is actually quite a bit of footage available of Santisima on YouTube. He is an orthodox fighter who is a boxer-puncher by trade. He has a decent left jab and will look to work combinations behind that punch. Santisima also will sit back and look to counter. Again, against limited opposition, he has shown an ability to bait his opposition into throwing by using subtle feints to set up counter opportunities.
Santisima is fairly athletic. His hand speed is average, but he appears to possess heavy-handed power in both fists. I'd say his best punch is his left hook. It is often delivered short, quick and compact. He has hurt opponents to both the head and body with that punch.
One major flaw in Santisima's game is that when he jabs, he often gets lazy when bringing it back. He has been clipped a few times when doing this and will need to correct this flaw to stand any chance against Navarrete.
I initially dismissed Santisima's chances in this fight, but after watching him on YouTube, I suspect he may surprise some people. We all know Navarrete is a punching machine. But by throwing so many punches, Navarrete is somewhat susceptible to counter shots. With Santisima being a decent counterpuncher with heavy hands, I can see him landing some damaging punches. And that left hook, in my opinion, is for real.
Everything considered, I think Santisima will, at the least, make the fight with Navarrete entertaining for the fans. Yes, there is a good chance he may get overwhelmed but as long as he is standing, he will be dangerous and make things fun.
An Interesting Option for Diego Magdaleno
Diego Magdaleno (32-3, 13 KO's) put a spark in his career when he won a clear 10-round unanimous decision over Austin Dulay (13-2, 10 KO's) in a lightweight contest this past Saturday. Coming on national television, the win will certainly get Magdaleno another opportunity. And putting my matchmaker hat on for a second, I see one very interesting option out there for him.
Back in January, I was ringside at the Turning Stone Resort & Casino in Verona, NY to watch one time can't-miss prospect Felix Verdejo in action against journeyman Manuel Rey Rojas. The prevailing thought at ringside was "don't blink" with the expectation that Verdejo would dispatch Rojas quickly and in a spectacular fashion.
Instead, Verdejo looked sluggish in coasting to a wide unanimous decision victory. The fight looked like a glorified sparring session and the explosiveness we once saw in the early portion of Verdejo's career was once again non-existent. Despite the win, Verdejo's stock continued to plummet.
Top Rank, Verdejo's promoter, needs to find out what they have in Verdejo once and for all. There is no need to match him anymore with the Manuel Rey Rojas' of the world. Verdejo needs a step-up and Magdaleno fits the bill.
Could Verdejo lose to Magdaleno? The answer is a resounding yes. But could Magdaleno with his aggressive style bring out the best in Verdejo? The answer is also a resounding yes.
Verdejo vs. Magdaleno would be a perfect co-feature to the big title unification fight that Top Rank is planning in the spring.
Check out more boxing news on video at The Boxing Channel 
To comment on this story in The Fight Forum CLICK HERE
The Top Ten Light-Heavyweights of the Decade 2010-2019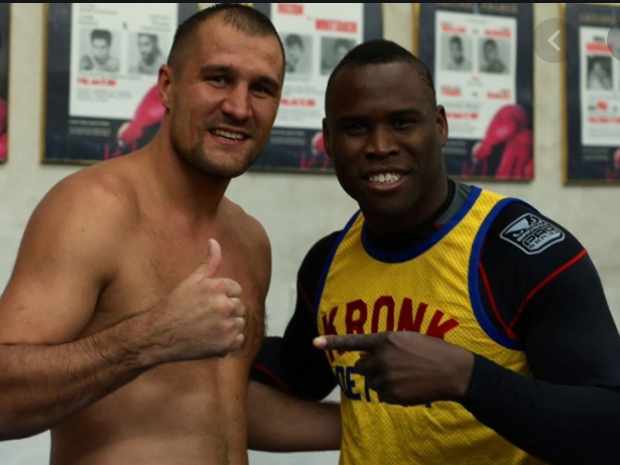 The light-heavyweight decade just passed was neither as impressive as cruiserweight nor as underwhelming as heavyweight when placed under the microscope; most notable was the emergence of no fewer than six lineal champions, an impressive number that will not be bettered and might tell any one of a hundred stories depending on who is writing it.
I welcome you to my telling.
10 – Oleksandr Gvozdyk
Peak Ranking: Ch. Record for the Decade: 17-1 Ranked For: 10% of the Decade
Tavoris Cloud came close to grabbing the number ten spot, but his second most impressive win after his 2010 defeat of Glen Johnson is his points decision over Gabriel Campillo from 2012. This, sadly, is a straight-up robbery despite Campillo suffering a disastrous first round. It's a very good fight though, and if you have the time, check it out. I did actually look at Campillo then, because despite the fact he has lost many of his keynote contests, he was repeatedly abused on the cards, against Cloud, against Beibut Shumenov and in the draw with Karo Murat, but there isn't quite enough there to make the ten. I looked briefly at Andrzej Fonfara, who did as much to eliminate Campillo from contention as any other fighter but despite all the right names, Fonfara tended to meet them on all the wrong dates, when they were well past prime.
So, I went back to the future and have named as the #10 light-heavyweight for the decade the last lineal champion but one, Oleksandr Gvozdyk. Gvozdyk inflicted terrible injuries on the long-reigning champion Adonis Stevenson and so it seems ghoulish to dwell upon how they were dealt, but the big clue came in the third round when Stevenson was dropped hard. He was nimble, quick-handed and already had a nice line in feints with glove and boot.  He essentially outlasted a much more seasoned fighter to take the stoppage victory in eleven.
He managed just a single defense before an even more deadly Artur Beterbiev caught up with him, but I think he did just enough on his run to the Stevenson fight to get the nod, picking off the likes of Tommy Karpency and Isaac Chilemba as early as ninth and tenth fights.
09 – Chad Dawson
Peak Ranking: Ch. Record for the Decade: 7-5-0-1 Ranked For: 45% of the Decade
Chad Dawson's run from 2006 to 2009 was legitimately special but was brought to a juddering halt by Jean Pascal in the summer of 2010. Dawson was a preeminent light-heavyweight of the time but the last decade was not kind to him, as reflected in his paper record. So, the question isn't whether he should rank any higher here, but whether he should rank at all.
I've come down on the side of "yes" due to just three fights and in essence just one. Dawson bounced back from Pascal with a very impressive win over Adrian Diaconu who had his own problems with Pascal but remained a ranked contender and a well-organized, doughty opponent. Dawson outboxed him cleanly over twelve in his first fight with Emmanuel Steward in his corner and from here moved on to a contest with true champion Bernard Hopkins.
Hopkins, ancient and brilliant, suffered a separation of his left shoulder and the fight was abandoned, originally awarded to Dawson, later rendered a no-contest making a rematch a necessity. Dawson, whose style had elements of the cutie, turned stalker for Diaconu and it was a style he re-embraced for his contests with Hopkins. Working behind a jab, his superior speed and an occasional flurry brought him what should have been a clear points win despite the majority decision the judges found.
As unsatisfying as these fights were, they represent a summit in that Dawson became the true light-heavyweight champion of the world. When he lost it in a disastrous first round knockout loss to the decade's defining champion, Adonis Stevenson, it spelled the end for him as a top contender. He has continued to box but has yet to earn another meaningful victory at the poundage, a harsh indictment of his late career.
The early career sneaks him in at number nine.
08 – Jean Pascal
Peak Ranking: Ch. Record for the Decade: 10-5-1-1 Ranked For: 68% of the Decade
It feels very much as though Jean Pascal has been around forever and certainly his longevity is reflected in the touchstone fighters he has met across the decade. How many men faced both Hopkins and Dawson and Bivol and Elieder Alvarez?
Despite this, Pascal has failed to nail up the kind of scalps that might be expected from so many years spent on the dangerous side of the street. He lost to all of the above, bar one, and his second-best result is arguably his last – a twelve round split over #8 contender Badou Jack scored in dying days of a decade he once ruled over. Their fight was a lo-fi classic, all tension and surges, first one way, then the other and the cards reflected this, Pascal's sudden spurts of activity and jab (excellent when he used it) enough to get him across the line in a split decision. It was a rough, difficult, contest and not the type of fight a veteran tends to win.
In the fight immediately prior to this came another surprising and exciting victory, this time over the much younger Marcus Browne. In many ways this was the ultimate old-man mugging, as Pascal lost every round – except the ones that mattered. Buying himself three points on the cards by way of knockdowns, Pascal turned a sure defeat into a sure victory as he was out-sped, out-hit but not-out-thought or outpointed. He won by way of technical decision over eight rounds and by a single point after an accidental headbutt opened a gusher on Browne's forehead.
So, Pascal finalized his case with mere hours of the decade remaining, but it was a victory that he earned when it was only months old that cements his place. In August of 2010 another accidental headbutt resulted in another technical decision in the favor of Pascal, this time after eleven, the victim, Chad Dawson. That made Pascal the lineal champion.
07 – Eleider Alvarez
Peak Ranking: 1 Record for the Decade: 21-1 Ranked For: 52% of the Decade
Eleider Alvarez is the most underrated fighter on this list, and although I don't feel great about him slipping in ahead of Jean Pascal, it helps that Alverez defeated him.
Pascal, as it happened, had several special nights before him, but at the time it felt like Alvarez was clearing up on the last generation as Isaac Chilemba (then still ranked, a part of so many of these stories), Lucian Bute and Pascal all fell to him. The Chilemba fight was dull and close, the Pascal fight a jab clinic with Alvarez in control, however the judges scored it, but it was against Bute that Alvarez showed what might be possible. Bute was the mere remains of the fighter that had impressed years previously, but Alvarez dazzled with his speed and heavy-handedness, thrashing him in five.
A Columbian by birth, Alvarez fights out of fistic hotspot Montreal but went in the summer of 2018 to the United States to face Sergey Kovalev. Kovalev's air of invincibility had been crushed forever by Andre Ward, but he had re-established himself as the number one contender to the legitimate title when Eleider came calling. The Columbian, in truth, was marginally outboxed through the first six rounds but Kovalev never appeared entirely comfortable while stalking his man. In the seventh, behind on the cards and with the fight ebbing away, Alvarez followed up a swift feinted jab with a booming right hand over the top that set Kovalev on his trunks; his follow-up was sensational and saw him a winner on the three-knockdown rule.
Alvarez was out-classed by a jab-right hand strategy in the rematch, and that puts the brakes on his standing here. He remains, at thirty-five, a serious player in the division.
06 – Dmitry Bivol
Peak Ranking: 1 Record for the Decade: 17-0 Ranked For: 25% of the Decade
Dmitry Bivol is currently ranked the world's #1 contender to Artur Beterbiev's championship and joyfully, that fight will likely be made for 2020. In 2018 and 2019, Bivol cleared out several fighters belonging to the last generation and picked off two live contenders from this one, and it's enough to see him ensconced in the decade's divisional top ten.
Bivol impressed in bombing out Cedric Agnew and Trent Broadhurst in 2017 but his first fight of 2018, against Sullivan Barrera, was when he was confirmed top tier. Barrera was highly ranked, a puncher, and tough. Bivol won every minute of every round and stopped him in the twelfth. No light-heavyweight was ever so assured after so few fights. The footwork was quick and sure. His jab was so good it stripped Barrera almost entirely of his own jab, and he went literal clusters of rounds without landing one. The right hand behind is as fast as any in boxing despite his size and the body-attack is deployed as a part of a layered offense, strategic, opportunistic. Bivol has the depth in offense of a much, much more experienced man.
Once more pitted against generational leftovers behind this win, Bivol completely dominated the scorecards against Isaac Chilemba and Jean Pascal. These were fighters on the slide but what was impressive was that Bivol was at no point out-thought by either. His defensive surety and offensive riffing meant that both men failed to find tactical cracks in Bivol's boxing armor despite whatever fleeting successes they achieved.
When he turned in similarly one-sided cards against the fresher, hungrier Joe Smith, Bivol's completeness was signaled. He has been imperious and dominant against a wide range of quality opposition in a short timeframe.
05 – Bernard Hopkins
Peak Ranking: Ch. Record for the Decade: 5-3-1-1 Ranked For: 46% of the Decade
If you remember 2010-2019 the same way I do, you remember Bernard Hopkins beating up an ancient Roy Jones and thinking "that makes sense, now he'll retire."
He didn't retire and in fact he had some of the most thrilling fights of his career – yes thrilling – before him. Chief among these was his December 2010 battle with Jean Pascal. Pascal, by then lineal champion, dropped Hopkins twice in the contest but was so summarily outboxed that many believed he was lucky to escape with the draw. An immediate rematch was fought.
This fight had George Foreman, whose record as the oldest champion in boxing history was about to be supplanted, "on the edge of his seat" with excitement, a response to the tension that purveyed each round. Emanuel Steward called it "the best fight" Hopkins had boxed since his knockout of Felix Trinidad.  It was an astonishing display and a unanimous points victory over a prime, young, hungry champion boxing in his hometown. Hopkins was under heavy pressure early but leading with the right hand placed a clearly uncertain Pascal back in his box. He sniffed the decision out by a point on my card.
Hopkins was not always so much fun at light-heavyweight and when he ran into Chad Dawson in his next two fights (a no contest and a loss) the fun seemed to be over; but writing Hopkins off is foolish. He came back and out-smarted Tavoris Cloud, then the #2 contender in the world, punishing him for every little mistake, scraping up enough points for a clear decision. He was by then forty-eight years old. Karo Murat and Beibut Shumenov fared little better – Shumenov even became the first Hopkins opponent to visit the canvas in a decade; then the wheels came off a little with a wide loss to Sergey Kovalev before he was knocked clean out of the ring and the sport by Joe Smith.
But he will never be forgotten. During a decade of life when most men are looking to wind down, Hopkins wound up and he wound up a big chunk of the light-heavyweight division.
04 – Andre Ward
Peak Ranking: 1 Record for the Decade: 11-0 Ranked For: 14% of the Decade
I had no clue what to do with Andre Ward when I realized I had to rank him. 11-0 for the decade, sure, but less than that at 175lbs where he hovers at around half a dozen contests. It's not a great deal.
But the more I thought about it the less troubling it seemed. Sure, he didn't spend a lot of time in the division, but his numerical record is a site better than that of Chad Dawson, as is his paper one. The reason is his two duels with Sergey Kovalev.
The first, fought in late 2016, ached with tension. Kovalev dominated the first two rounds and even dumped Ward on the end of a one-two in the second but the American's adaptability is his great strength.  His original plan was to scavenge punches while taking as little risk as possible but Kovalev saw straight through that and sought to dominate him behind the jab. In the third, Ward spent some time taking chances, nothing radical, but enough to make Kovalev think about his speed. In the sixth he pot-shot the body; he wrestled, he out-hit Kovalev in ugly clinches in a desperately close fight.
And that's the key here. Ward identified early that he was outgunned and mashed a whole series of small adaptations into a strategic quilt that he used it to make the fight close. I had Kovalev winning by a point, but his success was as much making it reasonable for him to have won as in winning. It was a tortuous fight to score.
Most media favored Kovalev making a rematch inevitable. Famously, or infamously, Ward landed significant low blows in this fight, in the second, when he appeared to be losing control, the seventh, and the eighth, where punches deemed either borderline or low depending on your perspective resulted in a stoppage win for Ward.
What to make of all this? A desperately close first fight that could be scored any one of three ways, a controversial stoppage in the second? In the end, I honor those results. I won't overturn the decision in such a close fight for ranking purposes and a stoppage is a stoppage. This means Ward has the best and second-best wins on this list. It's the top five for him!
03 – Artur Beterbiev
Peak Ranking: Ch. Record for the Decade: 15-0 Ranked For: 50% of the Decade
Current champion Artur Beterbiev spent longer in the decadal rankings than the likes of Bernard Hopkins and Chad Dawson, all while competing in just fifteen professional fights. He achieved this by being matched tough but brilliantly early. In just his sixth fight he met Tavoris Cloud, who had lost back to back against Bernard Hopkins and Adonis Stevenson but remained ranked at #7 and was a sure challenge for a green professional, albeit one who had rated a crack amateur.
Beterbiev blew through Cloud in two rounds, already boxing like an AI/human hybrid, his control of ring center absolute, his variety and technical surety on offense outstanding. Probably there is no "correct" way to box, but for the four short minutes this fight lasted that seemed arguable. Inside, outside, offense, defense, against a world-class opponent on the slide, Beterbiev was devastating.
A few months later Beterbiev, still nothing but a baby in professional terms, took on Gabriel Campillo, the big, awkward light-heavyweight who was robbed against Cloud three years before. This was a different type of challenge: one that was mobile, quick, a slippery boxer with a nice line in unorthodox offense.  Beterbiev found him in just four, with shorter, harder punches than Cloud was able to land on Campillo in twelve.
Beterbiev is a wrecking-machine, a new incarnation of the east European technician, a Russian raised on boxing who studied at a Sports School from the age of sixteen. His title-winning performance against Gvozdyk was seminal, wearing him out, out-landing and finally bullying him to the canvas, echoing their meeting in the amateurs. He is going to take some beating, though at thirty-five years of age this exquisite form surely can't last much longer.
02 – Adonis Stevenson
Peak Ranking: Ch. Record for the Decade: 16-2-1 Ranked For: 56% of the Decade
When Adonis Stevenson separated Chad Dawson from his senses in the first minute of their 2013 championship contest he became, for around half that time, everyone's favorite fighter. The grotesque over-celebration in Dawson's stunned face, followed by nine title defenses during which the highest ranked opponent he met was Andrzej Fonfara (5), made him rather less popular.
The truth of those defenses is inescapable, however. While Stevenson may not have shown much interest in meeting the best in the division once he'd easily dispatched the champion, he did dispatch the champion, and he did stage the defenses. Years of ranking fighters has taught me that they should be ranked in accordance with what they did do, rather than what they did not. Stevenson's title reign made him the definitive champion for the decade and the opposition he did meet saw him build the number two light-heavyweight resume for that timeframe.
It is constructed in part of men who are on this list (Dawson, Cloud) and men who were considered for it at some stage (Fonfara, Karpency). As a puncher, he's arguably unequalled even in this company and remains undervalued as a boxer. His reign came to a tragic end when Gvozdyk repeatedly found and hurt him in their 2018 contest, hospitalizing him and injuring him seriously. That he was recovered enough in October to attend the WBC convention and take the stage under his own steam is testimony enough to his fighter's heart and was a fitting end to the light-heavyweight decade.
01 – Sergey Kovalev
Peak Ranking: 1 Record for the Decade: 29-4-1 Ranked For: 84% of the Decade
I remember Sergey Kovalev's 2013 arrival in the UK very well.  He was here to take on Nathan Cleverly, who due to his holding a mathematics degree and having the word "clever" in his name was repeatedly lauded for his "ring IQ" by the British press, who also made him a favorite. In fact, he was about to be hopelessly outgunned by a fighter who may look like a mere prototype for Bivol or Beterbiev right now, but who in his day was every bit as intimidating as either of those men.
Kovalev landed in England having brutalized Campillo earlier that year; he didn't rank with the truly elite combination artists of the decade, but he had a two-piece and a three-piece as good as literally anyone boxing, and he laid it out for Campillo that night. The Spaniard was gone in three rounds. Cleverly would get as far as the fourth.
All of this made Kovalev a strapholder, something he would remain for much of the rest of the decade, but he would never become the true world champion. That title was held by Adonis Stevenson and Stevenson wanted no part of Kovalev. As a writer who upholds the "tradition" (dubious, as there were conflicting claims in every era) of one division, one champion, this requires some explaining: if Stevenson managed nine defenses of the legitimate world title, how can Kovalev be justified as ranking above him?
True championship status is indeed a heavy indicator of pre-eminence, but it is far from definitive. The reasoning for Kovalev's standing as the finest light-heavyweight of the decade is simple: he defeated more ranked contenders; he defeated more top five contenders; he defeated the number one ranked contender on two separate occasions; he sat atop the division for longer; he looked a better fighter.
The last of these points is disputable, the rest is not. It was clear when Kovalev embarrassed the ageing Hopkins that he was not just dangerous, but special; twice stopping Jean Pascal, who had never even been down before his first contest with Kovalev, rendered him terrifying. Even after he was toppled by Ward and then, later, by Eleider Alvarez, he returned to the top of the rankings. Now, in 2020, years after his savage prime ended, Kovalev remains ranked among the new generations of former Soviet-bloc light-heavyweights, even the embarrassing loss to middleweight Saul Alvarez not enough to flush him out of the top five.
The decade captured both the worst and the best of Kovalev and that makes appraising his reign complex. What makes him the clear number one is the timing that emerged around him. Clearly the best of the first decadal generation, emerging talent didn't have time to build a conquering resume.
First by default is still first; nobody came close to overhauling him.
Check out more boxing news on video at The Boxing Channel 
To comment on this story in The Fight Forum CLICK HERE
Plant TKOs Feigenbutz in Nashville; A Bizarre Turnabout in the Co-Feature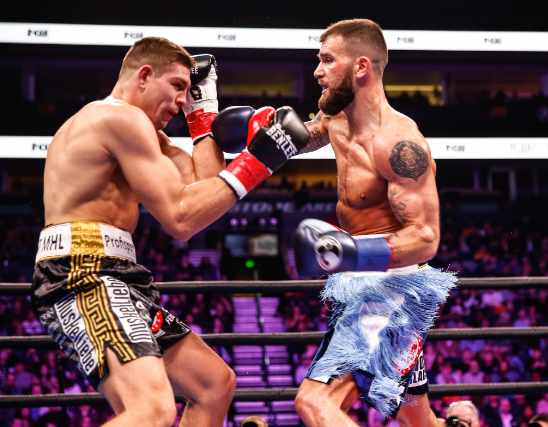 Vincent Feigenbutz came to Nashville with the hopes of becoming the first fighter from Germany to win a world title on American soil since Max Schmeling in 1930. But he was out-gunned by hometown hero Celeb Plant who successfully defended his IBF world super middleweight title with a 10th round stoppage.
It was obvious early on that Plant was the better athlete. He was more fluid and had a more well-rounded game and there was never a point in the fight where he was in jeopardy. But Feigenbutz made a gallant effort and remained upright until the very end. Eventually, however, referee Malik Waleed decided that Feigenbutz had taken enough punishment for one night. Waleed called a halt at the 2:23 mark of round 10.
The unbeaten, 27-year-old Plant, now 20-0 (12 KOs) was making the second defense of the title he won from Jose Uzcategui. Feigenbutz, who was making his U.S. debut, lost for the third time in 34 pro starts.
—
In the co-feature, tenacity eventually paid dividends for Abel Ramos who stopped Bryant Perrella with one second remaining in the 10th and final round of their welterweight contest. The fight harked to the famous first meeting between Julio Cesar Chavez and Meldrick Taylor which the broadcasters and both combatants referenced in their post-fight commentary.
Perrella, a 30-year-old southpaw from Fort Myers, Florida, took advantage of his significant height and reach advantage to pile up points and was comfortably ahead on the scorecards entering the final round, In fact, scoring the last round 10-7 for Ramos, Perrella would have still prevailed, albeit by a majority decision. But with barely a minute remaining in the 10th, Ramos dropped him with a hard left uppercut and then dropped him again with an overhand right as the fight moved into the final seconds.
Perrella beat the count but his gait was unsteady as he walked laterally from referee Jack Reiss and Reiss stopped the fight with only one tick left on the clock. Pennsylvania-born, Phoenix-based Ramos, who has fought extensively in Mexico, improved to 26-3-2 with his 20th knockout. Hard-luck Bryant Perrella fell to 17-3.
—-
In the TV opener, a 10-round lightweight match, Las Vegas veteran Diego Magdaleno (32-3, 18 KOs) rejuvenated his career with a unanimous decision over Nashville's Austin Dulay (13-2). Magdaleno, 33, was making his first start since being stopped in the seventh round by Teofimo Lopez last February and his first start with new trainer Bones Adams.
Magdaleno started slow but found his rhythm in round four and gradually took the starch out of Dulay with a steady barrage of body punches. Some of the punches landed low and referee Reiss deducted a point from Magdaleno in round seven shortly after Magdaleno put Dulay on the canvas with a body punch. The scores were 97-91 and 96-92 twice.
—
In a non-televised undercard bout of note, Flint, Michigan junior middleweight Leon Lawson III needed only 36 seconds to put away Francisco Javier Castro. The 20-year-old Lawson, who defeated Ryan Garcia in the amateurs, improved to 13-0 (6). It was the fifth straight loss for the 36-year-old Castro who declined to 28-13.
Check out more boxing news on video at The Boxing Channel 
To comment on this story in The Fight Forum CLICK HERE