From Al Jolson to Mark Wahlberg: Hollywood Heavyweights Invade the Boxing Game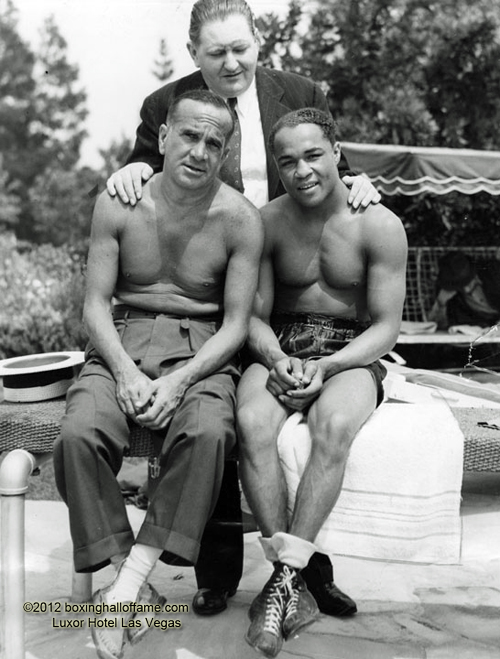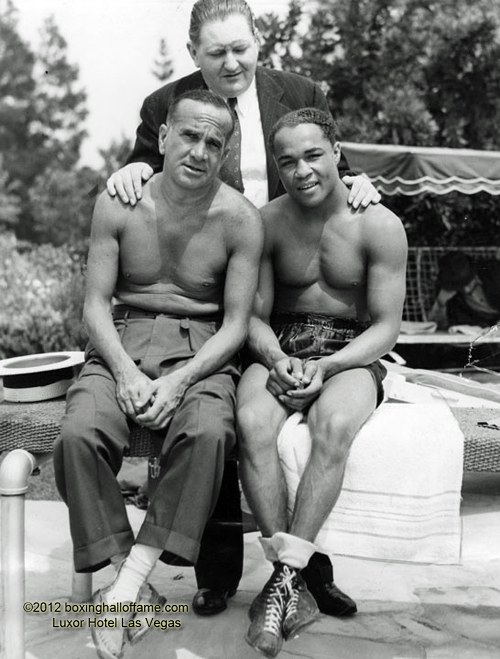 On Friday, Nov. 16, on ESPN, Alex Saucedo appears in his first world title fight, taking on WBO 130-pound champion Maurice Hooker. The match between the two unbeatens — Saucedo is 28-0; Hooker 24-0-3 – will play out in Saucedo's hometown of Oklahoma City.
Hollywood heavyweights Peter Berg and Mark Wahlberg will be rooting hard for Saucedo. They are the cornerstones of Churchill Management, the boutique talent agency that signed up Saucedo and then gathered in 140-pound hotshot Regis Prograis. Berg and his partners also operate the Churchill Boxing Club in sunny Santa Monica, a gym formally called Wild Card West.
Peter Berg has worn many hats: producer, director, screenwriter, actor. He created the TV show "Friday Night Lights" from his film of the same name. Mark Wahlberg needs no introduction. In 2017 he was the world's highest paid actor. He starred in four of Peter Berg's movies and played Micky Ward in the award winning film "The Fighter."
Berg and Wahlberg are merely the latest bigwigs from the world of Hollywood to invest in the future earnings of boxers. In fact, the relationship between boxing and the entertainment industry predates the advent of big Hollywood studios.
During the early years of the twentieth century, there was no bigger star on Broadway than the versatile and astoundingly prolific George M. Cohan. Theatrical producer Sam Harris was the primary backer of two-division world champion Terry McGovern, but Cohan had a piece of Terrible Terry too, as did ring announcer Joe Humphries. In age, Cohan and McGovern were only two years apart. In his free hours, the Yankee Doodle Boy was often seen in McGovern's company.
Al Jolson made his mark on Broadway before lighting up the big screen in "The Jazz Singer," Hollywood's first feature-length talkie. During his heyday, say music historians Bruce Crowther and Mike Pinfold, Jolson "was the most popular all-round entertainer America (and probably the world) has ever known, captivating audiences in the theater and becoming an attraction on records, radio, and in films."
Jolson was a big boxing fan. One night at LA's Olympic Auditorium, he became infatuated with Henry Armstrong, a steadily improving fighter who had recently defeated two of Mexico's best featherweights, Baby Arizmendi and Juan Zurita. Armstrong's manager, Wirt Ross, was a gambler who periodically had the shorts. Jolson bought the fighter for $10,000. The deal was consummated on Aug. 21, 1936.
What Al Jolson got was a fighter with a 48-10-6 record who was largely unknown outside California. Other than two early fights near Pittsburgh, Armstrong had never fought east of Butte, Montana.
Jolson entrusted Armstrong to Eddie Mead, the manager/trainer of former bantamweight champion Joe Lynch (that's Mead in the photo, flanked by Jolson and Armstrong) and Al then set about making Hammerin' Hank a household name. As Armstrong recalled in a 1981 interview with LA Times boxing writer Richard Hoffer, Jolson and Mead hatched the idea of him winning three titles as the only way a black fighter could make headway as a box office attraction with the shadow of Joe Louis looming so large. Armstrong went on to win the featherweight, welterweight, and lightweight titles, in that order, in an 11-month span in New York rings.
In the history of boxing, no one ever "moved" a fighter as adroitly as Al Jolson (Bob Arum would be envious). Of course, it was Henry Armstrong who did the heavy lifting.
It would later come out that Jolson's friend George Raft, a dancer turned movie actor, routinely cast as a gangster, was a silent partner in Armstrong's ring affairs. Furthermore, it would be written that Raft was an early investor in the career of future light heavyweight champion Maxie Rosenbloom. In those days, the fight game was thick with underworld characters and Raft, who was pals with racketeer Owney Madden and others of this ilk, fit right in.
In night clubs and concert halls, Al Jolson belted out his songs as he commanded the stage with his effusive body language. Eventually his fame was dwarfed by crooners whose style was more intimate; more laid-back. The giants of the genre were Bing Crosby and Frank Sinatra and, like Jolson, they were multi-media stars.
Crosby was a great sportsman. He co-founded the Del Mar thoroughbred track, near San Diego, which opened in 1937, and was the co-owner of the Pittsburgh Pirates baseball team from 1946 until his death in 1977. Less well known, he had a piece of middleweight Freddie Steele.
Crosby likely felt an affinity toward Steele because both were products of the Apple State. Steele hailed from Tacoma; Crosby, born in Tacoma, was raised in Spokane. Late in his career, Freddie Steele won the New York State version of the world middleweight title and successfully defended it five times.
In January of 1944, twenty-eight year old Frank Sinatra, flush with money after signing a seven-year extension with the RKO Studio, purchased the contract of beefy Bronx bartender Tami Mauriello. Mauriello, who began his pro career as a welterweight, had twice fought for the NYSAC light heavyweight title, falling short in two tilts with Gus Lesnevich. He would go on to fight Joe Louis before 38,000-plus at Yankee Stadium. The Brown Bomber knocked him out in the opening round.
Francis Albert Sinatra inherited his love of boxing from his father, a Sicilian immigrant who fought professionally under the name Marty O'Brien, compiling a 1-7 record according to research by Thomas Hauser. In 1956, Sinatra hooked up with another fighter, purchasing a 50 percent interest in Robert "Cisco" Andrade, the "Compton Comet." Andrade went on to compete for the world lightweight title, losing a 15-round decision to title-holder Joe Brown.
In 1974, with his hit TV series "Sanford and Son" going great guns, comedian Redd Foxx launched the pro career of Fred Houpe who had caught his eye while competing in AAU tournaments. A small heavyweight, Houpe, who was given the nickname Young Sanford, was undefeated in 12 fights when he lost a 10-round decision to former amateur rival Duane Bobick. He left the sport two years later, made a brief comeback in the 1990s, and ended his undistinguished career with a record of 14-6. (Houpe may have been the second boxer to break Redd Foxx's heart. In an interview with an Oakland reporter on the occasion of Houpe's pro debut, the comedian claimed that as a young man in Chicago he had a piece of china-chinned heavyweight Bob Satterfield.)
As Redd Foxx could testify, were he still alive, sponsoring a young boxer, an aspiring champion, is an expensive proposition that more often than not doesn't pay off. Forming a syndicate diminishes the risk by spreading out the jeopardy.
Lee Majors, Burt Reynolds, and Motown recording artist Marvin Gaye were part of a syndicate that backed welterweight Andy "The Hawk" Price. The Hawk was good enough to defeat Carlos Palomino and Pipino Cuevas, but no match for Sugar Ray Leonard who knocked him out in the opening round. Ryan O'Neill, Robert Goulet, and Bill Cosby had welterweight Hedgemon Lewis. Trained by the great Eddie Futch, Lewis was 2-3 in bouts billed as world title fights with both wins coming against Billy Backus on Backus's turf in Syracuse, New York. These syndicates were forerunners of Churchill Management.
Sylvester Stallone did not form a syndicate when he became interested in Lee Canalito. The architect of the "Rocky" franchise wanted Canalito all to himself.
A great defensive lineman in high school (a Parade All-American) and at the University of Houston before his football career was derailed by a chronic knee injury, Canalito made his pro debut at the Fountainbleu Hotel in Miami Beach with Angelo Dundee in his corner. He had four fights under his belt when Stallone spied him on TV in a preliminary bout on a show that included the Spinks brothers. Stallone was then seeking an unknown actor to play his brother in a movie he had written and would star in, "Paradise Alley," and when he saw Canalito (here flanked by Stallone and co-star Armand Assante) he found his man. Canalito, who bore some facial resemblance to Stallone, had the look that Sylvester was seeking.
Stallone eventually took over Canalito's ring affairs. Canalito was 8-0 when Stallone purchased his contract. He installed the boxer in a guest house on the grounds of his spacious Pacific Palisades estate and the two often lifted weights and did roadwork together. The noted photographer Neil Leifer captured the scene in a five-page spread for Life magazine. Stallone's hoped-for real-life Rocky, nicknamed the Italian Stallion, was a hot commodity before he ever touched gloves with an opponent who had the skill to give him a serious test.
Canalito, who customarily carried 250 pounds on a six-foot-five frame, never fought a top shelf, or even a mid-shelf, opponent. The well-coddled heavyweight was 21-0 with 19 knockouts when he lost interest in boxing and went home to Houston where he currently operates a fitness center, but only five of his victims had winning records when he fought them.
Stallone, far more so than predecessors like Al Jolson, could see that a boxer's potential earnings weren't limited to his purses. Churchill Management has taken it a step further. In its prospectus, the company says, "Churchill Management is the first of its kind, a promotional and commercial agency that represents an innovative approach to assist professional boxers with branding, marketing and public relations." One surmises they will be adding more boxers to their stable in the near future.
Thus far, Alex Saucedo and Regis Prograis have done their part to justify Berg and Wahlberg's faith in them. Saucedo's last fight, against Lenny Zappavigna, was a humdinger and Saucedo walked through fire before stopping the Aussie in the seventh frame. The torrid fourth round between Saucedo and Lenny Z was one for the ages.
Who knows if Churchill Management will still exist in a few years? Their clients must keep winning to manifest the company's vision for them and, to borrow an old Larry Merchant line, boxing is the theater of the unexpected. Regardless, it's a safe bet that down the road we will see more Hollywood heavyweights dipping their toes into the business side of the boxing game.
Check out more boxing news on video at The Boxing Channel
3 Punch Combo: Scoping Out Teofimo vs Nakatani, Ajagba vs Demirezen and More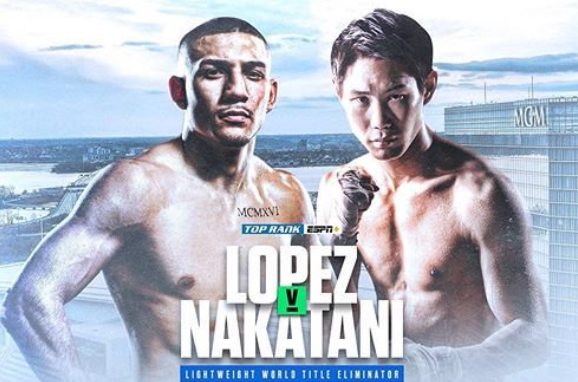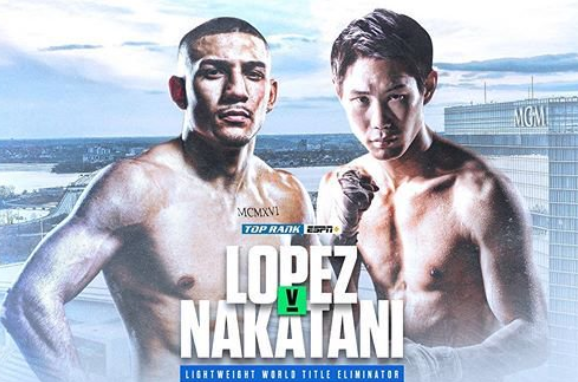 THREE PUNCH COMBO — Boxing on ESPN+ returns this Friday with a card from the MGM National Harbor in Oxon Hill, MD headlined by the fast-rising lightweight sensation Teofimo Lopez (13-0, 11 KO's). Lopez will be facing the undefeated Masayoshi Nakatani (18-0, 12 KO's) of Japan in a final IBF eliminator to become the mandatory challenger for champion Richard Commey (29-2, 26 KO's). While Lopez is a known commodity to most boxing fans, the same cannot be said of Nakatani. So just who is this unheralded fighter from Japan and does he pose any threat to Lopez?
Nakatani, 30, turned pro in 2011 after an amateur career that by most accounts consisted of somewhere between 50 and 60 bouts. As a pro, he has never fought more than three times a year and never outside of Japan, but by managing to stay undefeated he has crept into the Top 15 rankings of three of the four major sanctioning bodies in the lightweight division.
Looking closer Nakatani's resume, the overall level of his competition is highly questionable.  Probably his best win was in his eighth pro fight when he won a 12-round unanimous decision against Ricky Sismundo. Sismundo has sprung some surprises in the past and as a matter of fact gave undefeated rising contender Maxim Dadashev a scare earlier this year, but this is the same Ricky Sismundo who was defeated by Ruslan Madiyev last week in California, bringing his record to 35-14-3.
Other than Sismundo, the names on Nakatani's resume are hardly recognizable.
Nakatani, an orthodox fighter, is tall for the lightweight division standing nearly six feet in height. As such, he likes to work behind the left jab. However, that jab is not very sharp or powerful, but used as more of a range finder and to set up his right hand. Sometimes he will follow the right with a left hook but his primary offense is the left jab followed by the right.
Nakatani is not that athletic or quick inside the ring. His hand speed is below average for the division. He is also not a powerful or heavy handed puncher. The knockouts are more from his level of competition than anything else.
Here are a few other notes on Nakatani based on my observations: He does not like to fight on the inside and will initiate clinches when his opponent closes the distance. And he has a habit of trying to avoid punches with his legs, often times pulling straight back with his hands down. He has gotten clipped quite a few times but fortunately for him those fighters that have done so have not possessed big punching power.
I actually do think Nakatani is the strongest opponent for Lopez to date. That being said, however, I do not think he will give Lopez much trouble. Teofimo may get frustrated some by Nakatani's constant clinching on the inside, and he may get hit with a few range finding jabs, but expect another Lopez knockout here sometime in the first half of the fight.
Under The Radar Fight
The attention of the boxing world this week is going to be focused on the big welterweight pay-per-view title fight between Manny Pacquiao (61-7-2, 39 KO's) and Keith Thurman (29-0, 22 KO's). Also on the show is an intriguing heavyweight fight that is falling deep under the radar between a pair of 2016 Olympians in Efe Ajagba (10-0, 9 KO's) and Ali Eren Demirezen (11-0, 10 KO's).
Ajagba, 25, represented his native country of Nigeria in the Super Heavyweight division of the 2016 Olympics where he lost to Ivan Dychko in the quarterfinals. Since turning pro, he has really turned heads, building a reputation as a fearsome puncher.
Ajagba is a big imposing heavyweight. He stands 6'5" tall and possesses a massive 85-inch reach. Best described as an aggressive boxer puncher, he will press the action, often times behind a very stiff and powerful left jab from the orthodox stance. Very athletic for a man his size, he possesses above average hand speed for the heavyweight division. His best trait is his power; he possesses legitimate one punch knockout power in both fists. The natural tools are all there for Ajagba to potentially one day be a dominant force in the division.
But there are things Ajagba needs to work on, namely his defense. Right now, he lacks any sort of head movement and often poses in front of his opponents after punching them to admire his work. He hasn't paid yet for his lack of attention to defense but that may change as his competition rises.
Demirezen, 29, represented Turkey in the Super Heavyweight division of the 2016 Olympics where he lost to Filip Hrgovic in his opening fight. Since turning pro he hasn't had much fanfare, but has amassed quite an impressive early pro record while fighting mostly in Germany.
Though he may not have the imposing physique of Ajagba, Demirezen possesses some solid skills as well as some surprising athleticism. As a matter of fact, I'd go so far as to call him a poor man's version of Andy Ruiz Jr.
Demirezen will look to apply pressure behind the left jab and work combinations with his quick hands behind that jab. He does not really possess one-punch power but is heavy handed and his punches can take a cumulative effect on his opponents. His best punch is a quick left hook to the body that he often lands with precision.
If physiques won a boxing match, this would be no contest. But as we saw with Joshua-Ruiz, physiques don't always win. Ajagba will be favored and rightfully so, but Demirezen can fight. This is an interesting fight between two undefeated heavyweight prospects who were recent Olympians and one that I am very much looking forward to on Saturday.
Prospect Watch – Luis Arcon
 There is a lot that gets me excited about the future of the sport. Not only is the sport being broadcast like it never has before but we have many good prospects who are beaming with talent. So many good prospects, as a matter of fact, that some very talented young fighters are falling a bit under the radar. One such fighter is junior welterweight Luis Arcon who moved to 8-0 with 8 knockouts this past Friday with a third-round knockout of Mario Lozano.
Like many of today's top prospects, Arcon has a strong amateur pedigree. His amateur background includes representing his native country of Venezuela in the 2016 Olympics.
Arcon, 27, turned pro in March of 2018 in Mexico. So far he has breezed through his competition though it must be noted that he hasn't faced the toughest of challenges. But he has looked very good so far in his early pro career and has been flashing some incredible talent.
Fighting from the orthodox stance, Arcon likes to work behind a well-timed and very powerful left jab. His footwork is excellent and he often positions himself at the right angles to land combinations behind that jab. He possesses very fast hands and can often fire off a volley of power shots before his opponent can react.
And then there is the power. Perhaps this is what stands out most when watching Arcon on video. Granted, as noted earlier, the competition has not been the stiffest, but he has displayed devastating knockout power in both fists. His best punch is the left hook to the body which often has a paralyzing effect on his opposition.
With his amateur background, Arcon is ready to take the next step in his career. His game is polished and he possesses massive power in both of his hands. He belongs on all top prospect lists and has a bright future in this sport.
Check out more boxing news on video at The Boxing Channel
To comment on this story in The Fight Forum CLICK HERE
R.I.P. Pernell 'Sweet Pea' Whitaker, One of the All-Time Greats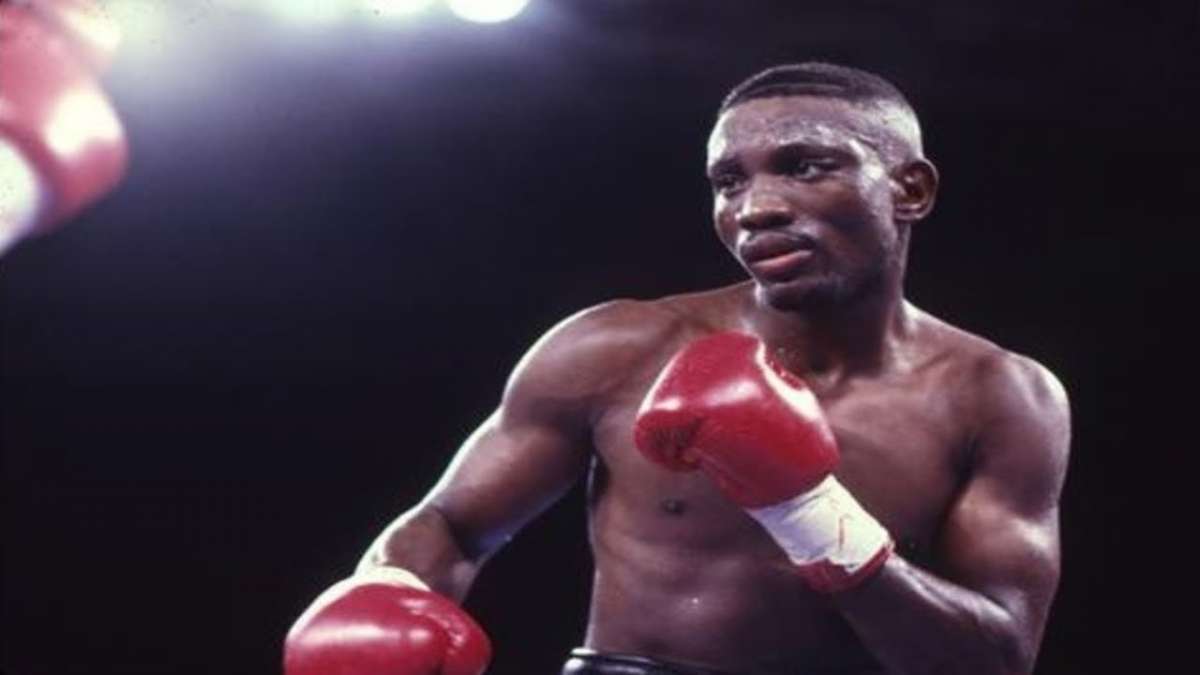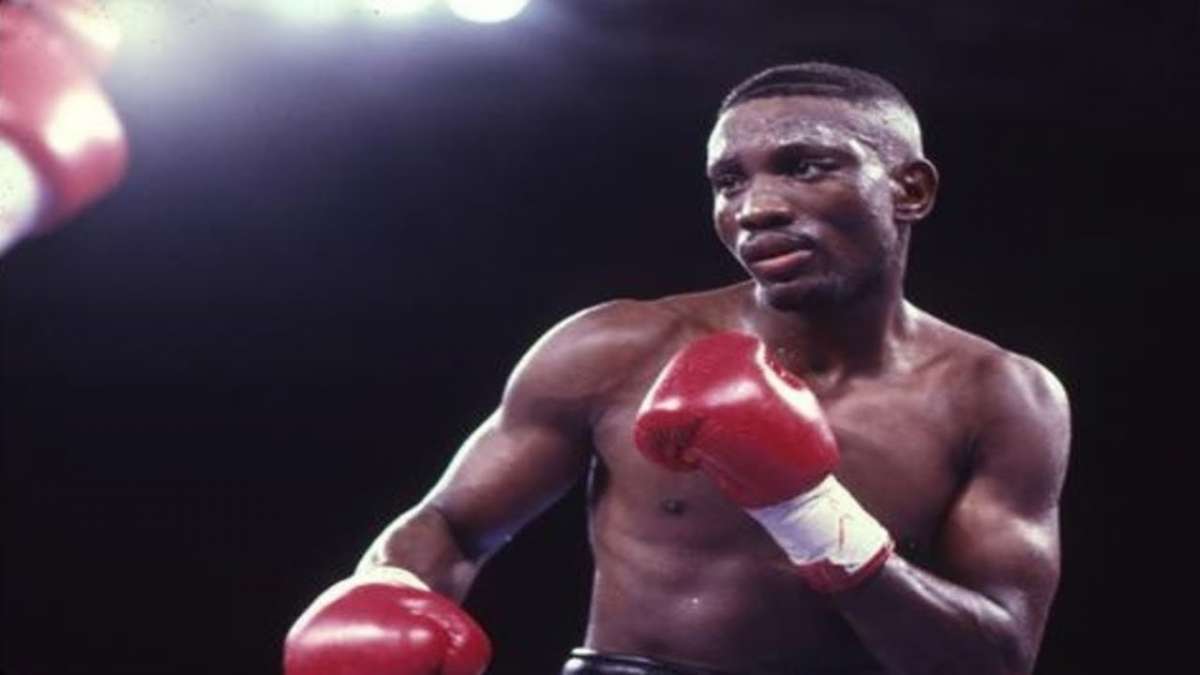 Tributes are pouring in for Pernell "Sweet Pea" Whitaker who was killed last night (Sunday, July14) after being struck by a car while walking across a busy intersection in Virginia Beach, Virginia. An Olympic gold medalist who won six world titles in four weight classes,  Whitaker was a defensive wizard. At his peak he was considered the best pound-for-pound boxer in the world. In 2002, The Ring magazine named him the 10th best boxer of the last 80 years.
Whitaker, who turned 55 in January, turned pro in 1984 at Madison Square Garden on a show that included five of his U.S. Olympic teammates – Evander Holyfield, Mark Breland, Meldrick Taylor, Tyrell Biggs, and Virgil Hill.
As a pro, Whitaker was managed by Main Events, a Duva family company, and did most of his training in Philadelphia under the watchful eye of George Benton. In his 17th pro fight, Pernell ventured to Paris to challenge WBC lightweight champion Jose Luis Ramirez who was 100-6 going in. Whitaker came up short on the scorecards, losing a split decision.
This ranked among the worst decisions in boxing history. Whitaker's chief second Lou Duva accused WBC president Jose Sulaiman of fixing the fight so as not to spoil an all-Mexico showdown between Ramirez and Julio Cesar Chavez.
Two fights later, Whitaker won his first title, taking the IBF lightweight belt from Greg Haugen. Pernell won all 12 rounds on two of the cards. He added the WBC belt in a rematch with Jose Luis Ramirez, winning a wide decision, and added the WBA belt with a first-round stoppage of Puerto Rico's Juan Nazario in Lake Tahoe, Nevada.
Between his first fight with Ramirez and his April 4, 1997 encounter with Oscar De La Hoya in Las Vegas, Whitaker was undefeated, a span of almost 10 years consisting of 26 fights. During this run he won world titles at 140 and 154 pounds before dropping back to welterweight for four successful title defenses.
There was one "blemish" late in this 26-fight run, a draw at the San Antonio Alamodome with Julio Cesar Chavez. This was also controversial. The post-fight report by William Nack was the cover story in Sports Illustrated. The headline was "Robbed!"
Sweet Pea lost a unanimous decision to De La Hoya that most ringsiders thought was a lot closer than what was reflected by the scorecards (DLH won by margins of 4, 6, and 6 points). A poll of 26 ringside reporters by the Las Vegas Review Journal revealed that 14 scored it for Whitaker with one having it a draw.
Six months after his bout with De La Hoya, Whitaker opposed Andrey Pestryaev at Foxwood's Resort in Connecticut. He won a unanimous decision but wasn't himself. A post-fight urine test revealed the presence of cocaine. That dictated a six-month suspension during which he failed a random drug test. He wouldn't step back into the ring until Feb. 20, 1999, when he opposed IBF welterweight champion Felix Trinidad at Madison Square Garden.
This would the first fight in Whitaker's remarkable career that he lost without controversy. Trinidad broke Pernell's jaw during the bout and retained his title with a clear-cut unanimous decision.
Whitaker retired, but launched a comeback 26 months later with a fight in Lake Tahoe against Mexican journeyman Carlos Bojorquez. In this fight, Whitaker suffered a fractured clavicle in the second round. He soldiered on, but 27 seconds into the fourth, seeing that Whitaker was a one-armed fighter in considerable pain, referee Joe Cortez pulled the plug. This would be the final fight of his career. He left with a record of 40-4-1 and 1 "NC" (the Pestryaev contest).
Less than 48 hours later, back home in Norfolk, Virginia, Whitaker was rushed to the hospital with an apparent overdose. His girlfriend called 911 after finding him having a seizure on the floor of the bathroom, his body covered in sweat.
Sweet Pea, who worked as a boxing and personal trainer in retirement, appeared to have it all together back in June of 2007 when he was formally inducted into the International Boxing Hall of Fame. His emotional speech was the highlight of the induction ceremony. But in 2014 he was back in the news again when he was forced to evict his 73-year-old mother from the home she had occupied for 30 years. He said that he could no longer afford to maintain the home which he had always kept in his name. The United Press wire story said that Whitaker had squandered millions on drugs and legal expenses.
The man that struck Whitaker with his vehicle remained on the scene. Preliminary reports indicate that the driver was not impaired in any way. We here at The Sweet Science extend our condolences to Whitaker's family and loved ones.
Check out more boxing news on video at The Boxing Channel
To comment on this story in The Fight Forum CLICK HERE
The Battle of Wits Between Roach and Birmingham May Decide PacMan vs. Thurman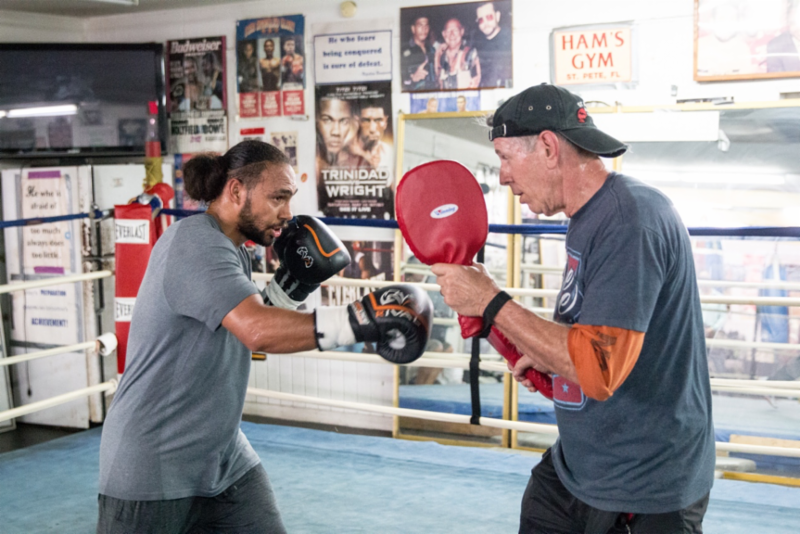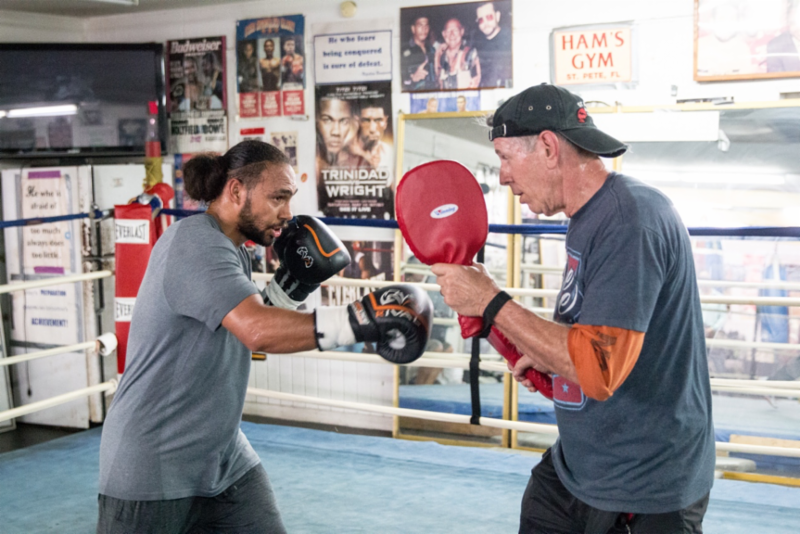 The Battle of Wits Between Roach and Birmingham May Decide PacMan vs. Thurman
It is the boxers who are the center of attention, of course, and that is how it always has been and always should be. But there are a select few high-visibility bouts in which the lead trainers play a more significant role than usual, so much so that their prefight and in-fight strategizing could make the difference between victory and defeat for their guy.
Although it isn't an undercard attraction in its own right, a mental scrap worth monitoring pits Freddie Roach, Manny Pacquiao's longtime strategist and a seven-time winner of the Boxing Writers Association of America Eddie Futch Award as Trainer of the Year, against Dan Birmingham, a two-time BWAA Futch winner whose status as one of the elite trainers has dimmed somewhat over the past decade and a half. But the St. Petersburg, Fla.-based Birmingham's reputation could be buffed and polished to its former sheen should Keith "One Time" Thurman win as spectacularly as he has vowed to do on July 20.
The matchup of Pacquiao vs. Thurman might turn out to be just such a fight in which a spotlight, for better or worse, is shone upon the handiwork of the trainers. Those in attendance in Las Vegas' MGM Grand Garden Arena won't able to hear their spoken instructions between rounds, but subscribers to the PBC on Fox Sports Pay Per View telecast should pay close attention to what takes place in those vital one-minute interludes when all the preparation that went before is either working as planned, or is undergoing a hurried rewrite on the fly. Seemingly unlikely victories have been procured, more often than casual observers of the sweet science might realize, because the chief second offers just the right bit of tactical advice or just the right inspirational message at precisely the right moment.
The prevailing story lines before the first punch that counts is thrown have been fairly standard stuff: Pacquiao (61-7-2, 39 KOs), the living legend and only world champion in eight separate weight classes, attempting to extend the outer limits of his prime at the improbable age of 40, and Thurman (29-0, 22 KOs), the WBA welterweight champion and 10 years Pacquiao's junior, out to demonstrate that injuries and two-plus years of near-total inactivity haven't done to him what the natural laws of diminishing returns might or might not have done to the Fab Filipino.
If there were sports books odds dealing with the corner battle involving Roach and Birmingham, Roach, a disciple of the late, great Eddie Futch who has had Pacquiao's ear for their 16 years together, with the exception of a one-bout absence, almost certainly would be as much a favorite as Mike Tyson was over Buster Douglas or Anthony Joshua over Andy Ruiz Jr. Roach, 59, doesn't need to make a case for his future induction into the International Boxing Hall of Fame as he already has been enshrined, in 2012. Should Pacquiao demonstrate that he is still an elite fighter of the here and now instead of a cherished but faded icon of the past, Roach could take a step toward an almost-unimaginable eighth Futch Award.
And Birmingham?
Like Roach, a former lightweight who posted a 40-13 record with 15 knockouts in a professional career that spanned from 1978 to '86, Birmingham is a life-long devotee to a sport that got under his skin at an early age and took permanent root. Unlike Roach, who at one point was 25-2 and world-rated under the tutelage of the sainted Futch, Birmingham, 68, never even sipped the proverbial cup of coffee as a pro. He began boxing at 15, weighing all of 112 pounds, in his gritty hometown of Youngstown, Ohio, until he decided that sun and surf were preferable to soot and rust, necessitating a relocation to more pleasant environs along Florida's Gulf Coast.
There are other differences between Roach and Birmingham, both subtle and stark. As a devotee to Futch, Roach was always in relatively close proximity to the old master's retinue of stars and hot prospects, laying the groundwork for Roach to begin his own career as a trainer, if not exactly at the top, then at least a ways removed from the bottom. Birmingham, whose other passion besides boxing is rock 'n' roll – he describes himself as a "guitar-playing 1960s hippie who was at Woodstock" – also had a mentor in Ben Getty, Thurman's original coach, who took the Ohio transplant on as an assistant trainer to Thurman, then a youthful prodigy.
And while Roach has long since established his bona fides apart from Futch, who was 90 when he passed away on Oct. 10, 2001, to some it might appear that Birmingham is still playing the role of understudy to Getty, who was 63 when he died unexpectedly in 2009.
Thurman was a seven-year-old kid with no discernible purpose in life when he came into contact with Getty, a former serviceman whose post-military life had been unceremoniously reduced to that of a janitor at a Clearwater elementary school. It was Getty who brought Thurman to his after-school YMCA boxing program, where he learned – and loved – to shadowbox, jump rope and spar. It was like the boxing version of Luke Skywalker mastering nuances of The Force under Obi-Wan Kenobi or Yoda.
"Ben Getty was a very special man," Thurman said in 2015.  "He was the one who taught me to go for the KO. He used to say this line that pissed me off a lot. I don't know if he said it to piss me off, or if he just said it because he never wanted me to forget. But he used to say, `You are nothing without your power.' It took me a long time to understand what that really meant.
"To me at first it was real basic. I took it as telling me I can't box. Maybe to a degree he did mean that, but throughout the years as I reflect, I think he just never wanted me to forget how important my power is, and how my power has the ability to change the outcome of a fight."
Getty's sudden death left a still-developing Thurman at a career crossroads. Shelly Finkel, manager of or adviser to some of boxing's greatest champions and biggest draws, recommended that Thurman turn himself over to Roach, whose Wild Card Boxing Club in Los Angeles had become a preferred destination for fighters such as himself, brimming with potential yet to be maximized. Thurman politely declined, choosing instead to remain on home turf and with Getty's right-hand man, Birmingham, who might have been better known at that time than Getty thanks to those two Futch Awards. Thurman continues to publicly revere Getty, wearing trunks with "Ben" stitched across the waistband. You might think that Birmingham takes at least some umbrage to that, but he insists it isn't so.
"It hasn't been uncomfortable at all," Birmingham said of his station as a sort of ersatz Getty, as far as Thurman is concerned. "Ben Getty and I were very close friends. I gave him the keys to my gym so he and Keith could come and go as they pleased. When Ben passed away, just a couple of days later Keith came to me and asked, `Would you take over?' I said, `Absolutely.'
"Keith's history with Ben makes my job a lot easier. I don't have to teach him any basics, that's for sure. We just analyze the opponent, see what we need to do on fight night to win, and I train him that way. Pacquiao is a diverse fighter. He's got quick hands, quick feet and he's a good boxer. He's fairly unpredictable."
Not so Thurman, who apparently is holding firm to Getty's sacred mandate that punching power must remain his No. 1 priority. He has predicted that Pacquiao will go down inside of six rounds, which might be easier said than done even against a Manny who no longer is at peak form.
Make no mistake, though, Birmingham should not be considered a Getty clone that has slavishly adhered to every verse from the Gospel of Ben. In 2004 and 2005, the years he won his Futch Awards, Birmingham was boxing's tastiest flavor of the moment. His charge Ronald "Winky" Wright, who was inducted into the IBHOF in 2018, outpointed Shane Mosley in a super welterweight unification showdown on March 13, 2004, and followed that up with another points nod over Mosley the same year. In 2005, Wright turned in a career-best performance, utterly dominating Felix Trinidad en route to a one-sided decision, to which he added another UD12 over veteran Sam Soliman.
While Birmingham primarily was recognized for his work with Wright, he augmented his rising profile by taking a lesser talent, 2000 U.S. Olympian, Jeff "Left Hook" Lacy, to the IBF super middleweight title in 2004. Lacy won four times in those two years, three coming inside the distance.
It should be noted that Wright, a clever southpaw who was never known for his ability to get opponents out of there with one shot or even a semi-fusillade of them, was far different stylistically than is Thurman. It therefore seems reasonable to assume that this updated version of Dan Birmingham is no more an exact duplicate of Ben Getty than Freddie Roach is of Eddie Futch.
There are different methods by which a trainer gets his fighter to rise to the occasion when the stage is most brightly lit. Angelo Dundee, Lou Duva and Richie Giachetti, all regrettably gone, embodied the motivational techniques favored by excitable men of Italian heritage. Who can forget Dundee, in maybe the signature moment of his remarkable career, forcefully telling Sugar Ray Leonard, "You're blowing it, son!"  after the 12th round of his epic welterweight unification matchup with Thomas Hearns on Sept. 16, 1981. An energized Leonard, his eyes swollen and behind on the scorecards, responded by flooring the Hit Man in the 13th round and stopping him in the 14th.
Futch and George Benton, also regrettably gone, were more professorial in their demeanor, rarely raising their voices and disinclined to resort to rah-rah stuff. If Thurman, who has a Nepalese wife and has walked the Himalayas in a quest to find some measure of inner serenity, were to seek out some ancient and wise soothsayer he could do worse than to come across some Tibetan version of a Futch or Benton.
So pay keen attention to the 60-second breaks between rounds when Roach – who, it should be noted, is listed as Pacquiao's co-trainer, in addition to Manny's friend and associate Buboy Fernandez – and Birmingham dispense their abbreviated instructions. Whoever wins those small battles of the brain might determine who wins the larger conflict inside the ropes.
Photo credit: Andy Samuelson / Premier Boxing Champions
Check out more boxing news on video at The Boxing Channel
To comment on this story in The Fight Forum CLICK HERE