Don't Be Blue! The Met Philly is a Great Fight Town's New (Yet Old) Boxing Venue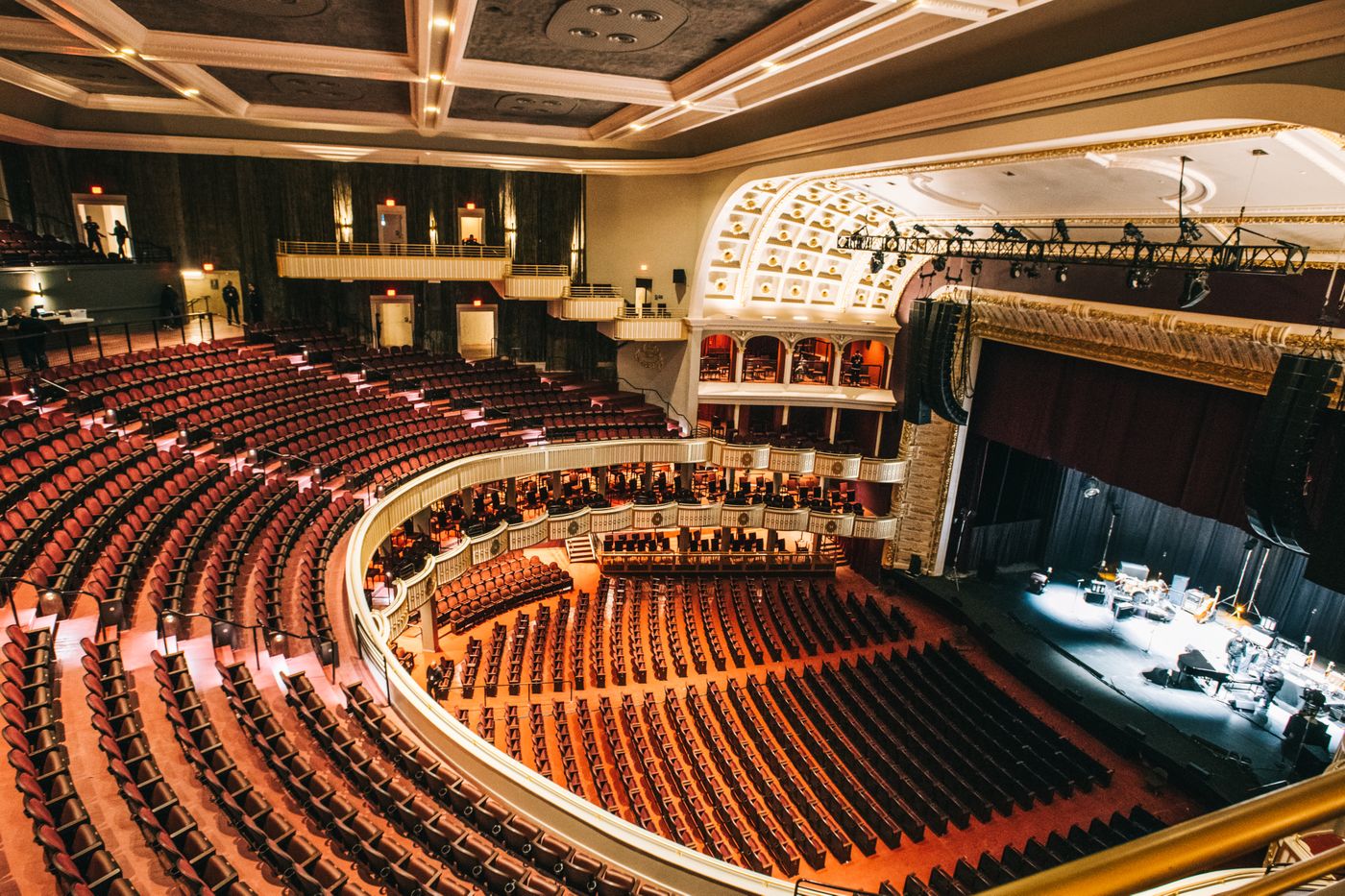 Bernard Hopkins, the renowned former middleweight and light heavyweight champion from Philadelphia, once explained his compulsion for adding layers to his boxing legacy by noting that "history is forever."
Well, sometimes it is. But history, while seldom if ever completely vanishing, can fade with the passage of time. Which is not to say adjustments to what once was can't be made; in a remarkable trade-off, one chapter in the regal boxing history of B-Hop's hometown is permanently slamming shut while another just a few blocks away on North Broad Street is about to be rewritten for a new generation and possibly succeeding ones. It is as if Sir Isaac Newton's third law of physics – "for every action there is an equal and opposite reaction" – is being played out in real life.
Goodbye forever, iconic fight club Blue Horizon. Hello, Metropolitan Opera House, or as it is now known, The Met Philadelphia, again pristine and gorgeous after a $56 million transformation over the past 18 months. The first of what is being promised as regularly scheduled boxing events at The Met takes place this Saturday night with an 11-bout card, the headliner an eight-rounder pitting undefeated local prospects Jeremy Cuevas (11-0, 8 KOs) against Steven Ortiz (9-0, 3 KOs), for the vacant Pennsylvania lightweight championship. It is a nostalgic nod toward the neighborhood turf wars that once fed the city's reputation as an incubator of hard-as-nails fighters who made their bones by slugging it out with one another.
Other matchups of interest have Samuel Teah (15-2-1, 7 KOs), of Northeast Philly by way of his native Liberia, going against Tre'Sean Wiggins (10-4-1, 6 KOs), of Johnstown, Pa., in an eight-rounder for the vacant Pennsylvania junior welterweight belt; welterweight Malik Hawkins (13-0, 9 KOs), of Baltimore, swapping punches with Gledwin Ortiz (6-2, 5 KOs), of the Bronx, N.Y., in an eight-rounder, and junior welter Branden Pizarro (13-1, 6 KOs), of the Juniata Park section of Philly, taking on Zack Ramsey (8-5, 4 KOs), of Springfield, Mass., in a six-rounder.
"The place is definitely beautiful. Breathtaking," Cuevas, 23, a North Philadelphia native now residing in South Philly, said after a tour of The Met on Tuesday. "Who wouldn't want to fight in such a beautiful venue in his hometown? I've always wanted to be involved in something like this, and now I'm here. It really hasn't sunk in yet. But I have to win. Do that and what's already a special occasion becomes a little more so.
"The hype is astounding, as it should be. I have a chance to help bring it all back to Philly, and to do it in style."
Manny Rivera, president of Philadelphia-based Hard Hitting Promotions, is excited about the prospect of a long and mutually beneficial partnership with Live Nation Philadelphia, a company whose primary business is concert promotion and whose list of recording artists is topped by popular Philly rapper Meek Mill. Although Saturday's fight card is the launch of The Met Philly's reincarnation as a boxing venue, the facility, which first opened in 1908 and hosted boxing events from 1934 to 1954, has been operational since Dec. 3, when 77-year-old folk-rock legend Bob Dylan prophetically ushered in a new yet somehow familiar era by performing many of his hits that dated back to the 1960s, as did the majority of his audience.
Maybe what goes around really does come back around again, if someone with the will and the finances is determined to make it so.
Rivera said Hard Hitting Promotions expects to stage six fight cards at The Met in 2019, the next on a yet-unspecified date in April, "and go on from there," adding layers onto the next-phase legacy of an again-grand facility that had fallen into disrepair and might have been marked for demolition were it not been for the intervention of Geoff Gordon, regional president of Live Nation Philadelphia, who saw the potential of the crumbling old palace and was willing to back his vision of a glorious future with a massive financial infusion.
"It's an exciting opportunity for boxing and we have a wonderful spot to watch competitive boxing on North Broad Street," Gordon said of the restored, multi-purpose Met, whose 858 North Broad Street address is just five blocks below the site once occupied by the Blue Horizon at the 1314-16 North Broad. But the Blue Horizon (as it had been known since 1961, so dubbed by fight promoter and then-owner Jimmy Toppi), which was constructed in 1865, hadn't staged a fight card since June 4,  2010,  when featherweight Coy Evans scored a six-round unanimous decision over Barbaro Zepeda in the main event. Almost immediately thereafter, Philadelphia's Department of Licenses and Inspection again cited the Blue for electrical code violations, among other things, and co-owners Vernoca Michael and Carol Ray, unable to pay for necessary repairs and mounting tax bills, were obliged to shutter the building until the debt rose to a point where they had no alternative but to sell.
Historical preservationists – hey, it's Philadelphia, where tens of thousands of tourists come annually to check out Independence Hall, the Liberty Bell and other 18th-century monuments to a significant period in America's past – argued that it was imperative to prevent the Blue Horizon from decaying to the point where it might be unsalvageable. Boxing aficionados were also at the forefront of the ultimately failed crusade, noting that The Ring magazine had declared the 1,346-seat Blue as the very best place in the world to watch boxing, while an article in Sports Illustrated contended it was the "last great boxing venue in the country." But those tributes were ultimately negated by pragmatic politicians who argued that while the Blue was indeed historic, it wasn't "historic enough" for another governmental bailout after the facility had received a $1 million grant from the Commonwealth of Pennsylvania as well as a $1 million low-cost loan from the Delaware River Port Authority.
Although Michael and Ray, African-American women who had quit their jobs and gone $500,000 into debt to purchase the building, used the funds to make several cosmetic touch-ups, Michael complained that the Blue was "in continual need of repair" and they would require another $5 million in grants or private contributions to make enough renovations to bring it up to code. The people controlling the purse strings in Philly and Harrisburg said thanks but no thanks, which is why the Marriott hotel chain is sinking more than $25 million into the former Blue Horizon site, which is being transformed into a 140-room micro-hotel as part of the chain's new Moxy brand, which a press release promises will "bring a lifestyle experience to a new level."
Maybe that indeed will be the case, but you have to wonder if the ghosts of Bennie Briscoe, Matthew Saad Muhammad and other beloved and departed Philly fighters who learned to ply their brutal trade at the Blue will wander the corridors of the Moxy like restless spirits on an endless flight.
The Met Philadelphia – at least in its original incarnation – is in its own way just as rich in boxing history as the Blue Horizon. Built in 1908 by Oscar Hammerstein, it started out as the home of the Philadelphia Opera Company. Toppi, who later owned the Blue Horizon, began staging regular fight cards there in the 1930s, during which time the Cuban great, Kid Gavilan (a record eight appearances), Lew Jenkins, Percy Bassett and George Costner were among the headliners. And, unlike the "not historic enough" (at least in some people's estimation) Blue, The Met has been certified by the Philadelphia Historic Commission by its listing on both the Pennsylvania State and National Registers of Historic Places.
Perhaps of most significance to fight fans, The Met's configuration for boxing should make for a rewarding viewing experience. With a seating capacity of 4,000 or so for concerts, 800 floor seats will be removed on boxing nights for placement of the ring, which will be surrounded on three sides by curved rows of seats, all of which will offer splendid sight lines, with additional seating on the elevated stage. Rivera said he anticipates a turnout of 2,500 to 3,000 spectators.
"This building is like the Blue Horizon 5.0," gushed Rivera, who points out that, unlike the Blue, The Met offers patrons multiple and modern concession stands and rest rooms.
All that remains is for The Met to live up to its obvious potential as a fight site that fans will want to keep returning to, which has not been the case with several one-and-done venues that were tried out as replacement or augmentary alternatives to the Blue.  Other Philly boxing sites that were more than suitable for the purpose and for a time found their niche were allowed to slip away for whatever reason, victims by turn of progress or abandonment.
So say goodbye not only to the Blue, but to Sesquicentennial/Municipal Stadium, site of the first Jack Dempsey-Gene Tunney heavyweight title bout on Sept. 23, 1926, which drew a crowd of 120,757, and Rocky Marciano's dethronement of heavyweight champion Jersey Joe Walcott on Sept. 23, 1952 (attendance: 40,379), and to the Spectrum, home to so many well-attended fights in the 1970s, which was demolished from Nov. 2010 to May 2011. Say goodbye also to Convention Hall, the Pennsylvania Hall at the Civic Center (demolished in 2005), the Cambria (affectionately known as the "Bucket of Blood," closed in 1963); the Arena in West Philly, the Hotel Philadelphia in Center City, the Alhambra, Olympia, Broadway Athletic Club and National Athletic Club (all in South Philly) and Eli's Pier 34 along the Delaware River waterfront. Less-entrenched in Philly's boxing culture, in some cases still standing but seldom if ever still utilized as boxing venues, are Poor Henry's Brewery in Northern Liberties, the National Guard Armory in Northeast Philly, Woodhaven Centre, Felton Supper Club, Wagner's Ballroom and the University of the Arts.
It should be pointed out that The Met is not and will not be the sole destination for boxing in Philadelphia moving forward. There is the Liacouras Center on the Temple University campus, which on March 15  will be  the site for an IBF junior lightweight defense by champion Tevin Farmer (28-4-1, 6 KOs), of North Philly, against Ireland's Jono Carroll (16-0-1, 3 KOs), as well as a women's lightweight unification matchup of IBF/WBA ruler Katie Taylor (12-0, 5 KOs) of Ireland and WBO titlist Rose Volante (14-0, 8 KOs)) of Brazil. Fifteen days later at the 2300 Arena in South Philly, the converted warehouse (capacity: 2,000) which has undergone a number of name changes (among them Viking Hall and the New Alhambra), it'll be WBC light heavyweight champion Oleksandr Gvozdyk (16-0, 13 KOs), of Ukraine, defending his belt against Doudou Ngumbu (38-8, 14 KOs), of Congo. There also are periodic cards at the SugarHouse Casino, with a nice but small room that can accommodate maybe 1,100 fans.
Hall of Fame promoter J Russell Peltz, who has been staging fight cards in Philadelphia since 1969, is still going strong at 72 and he welcomes the addition of The Met as a local outlet for boxing and hustling promoters, such as Rivera, to provide the sort of competition that can only make for an improved overall product. He got a peek inside The Met during its restoration and said it represents a long step toward a Philly pugilistic rebirth, but it will take more than spiffy new digs to bring the glory days all the way back.
"It's all good if the fights are good," said Peltz, who is co-promoting the two world championship cards in March. "If the fights aren't good, the site won't matter quite as much. It all depends on the quality of the fights."
Check out more boxing news on video at The Boxing Channel
To comment on this story in The Fight Forum CLICK HERE
Art of Boxing Series: Tim "Desert Storm" Bradley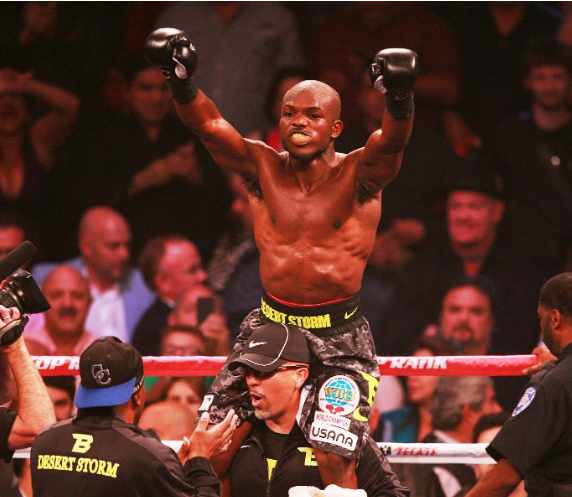 Few things compare to watching the rise of a virtual unknown boxer to world champion status and that's what transpired in the amazing career of Tim "Desert Storm" Bradley Jr.
From the first day Bradley stepped into the outdoor prize ring in Corona until his final clash against a super star almost exactly four years ago in Las Vegas, it was like watching a classic painting in the works, a Rembrandt, a Picasso, a Renoir – layer by layer of clashing colors and resistance to opposing forces.
Not all prizefighters are the same.
Bradley, though tough as they come and as fast as a zephyr, was forced to rely on limited physical tools and a mental aptitude for studying the opposition the way a Nobel prize winning physicist might study molecules.
He was a member of a limited few who mastered the art of boxing.
It all began in the starched and heated area of Palm Springs where temperatures soar above 115 degrees on a regular basis in the summer. It can also dip below 30 on a winter night. It was around 1994 that Bradley found boxing.
Always short for his age, others picked on Bradley and he quickly retaliated with flashing fists. He was expelled twice and nearly booted from an entire school district. But he found a loophole when a friend told him about a boxing gym.
"A friend of mine was doing it. His name was Julio and we was always slap boxing around in school, just kidding around trying to hit each other in the face," said Bradley recounting his elementary school days. "I was quick and very athletic and was always able to get to him before he was able to get to me. And he was boxing. So I begged my dad for almost two months to take me to the boxing gym."
Bradley's father worked across the street from a Palm Springs boxing gym and it coincidentally was the same gym his friend Julio attended. Father and son visited the gym one day. Bradley was 10 years old.
"I felt like I was walking into my heaven. I remember it was a blue heavy bag when we walked in the door to my right. I saw the ring it was off to the right in the corner. And the speed bags were directly in front of me and they had these platforms if you were short so you could reach the speed bags. And I remember seeing all these different pictures on the wall of fighters and trainers and champions," Bradley recalls.
After signing waivers and getting weighed, the older gentleman, a husky caretaker named OJ Kutcher from Boston, took a good look at young Bradley and tapped him lightly on the chest.
"He looked at me and said 'oh, you're different. There is something about you kid. You are going to be a champion' and my dad started laughing," said Bradley about what the old trainer said in his Bostonian accent.  "My father said we just want to box. Don't fill my son's head up. You don't got to sell us on this man. We just started laughing."
It wasn't a laughing matter once actual training commenced. Immediately Bradley excelled and surpassed the others in his ability to do more push-ups, run faster and train harder. In two weeks he got his first fight. Shortly after, he was pit against a youngster who would be a future amateur legend.
"I remember fighting Panchito Bojado in my second fight. He beat me. I fought hard as I can but I didn't really know a lot. Then I met him again in my fourth fight in the tournament," said Bradley chuckling at the memory. "So then I went to the junior golden gloves and he beat me again. He started boxing early, early. I fought hard but he had some experience on me. I never fought him again."
Bradley quickly became the best fighter in the desert region. Now he set his goals on bigger game.
National Recognition
Though small in stature Bradley was making a big impact on the amateur boxing world. Stars like Andre Ward, Andre Berto, Andre Dirrell were all future foes and obstacles for Bradley who fought at 147 and 152 pounds as he got older.
His favorite amateur fight took place in the early 2000s.
"My favorite fight was against Edgar Sanchez. He was from Arizona. He's a lefty. He had just beaten Andre Ward in the Blue and Gold Tournament. I remember watching that fight. I fought Andre Ward in the same tournament. Andre ward beat me 2 to 1, and then Edgar Sanchez beat Andre next day. And that was the last time I saw Andre Ward lose actually," said Bradley about his favorite amateur win. "That guy I fought him in the Silver Gloves regionals in the finals and I remember him beating Andre Ward and he beat a couple of other guys that were top-notch from California. I remember getting in the ring with him and I ended up beating him."
Bradley said he carefully watched Sanchez defeat Ward with an intense pressure style. He devised his own plan to defuse the aggressive boxer and when they met, he emerged the winner.
"I was able to out-box him. Set traps and just let him run into punches. I ended up beating him," said Bradley remembering the victory. "That was probably my favorite amateur fight."
Around this same period Bradley was trying to make his long-sought dream of making the US Olympic boxing team. He had two more opportunities when he fought in the Police Athletic League Nationals.
"I fought in the PAL Nationals semi-finals and I fought someone from the Army team. It was tied up 10-10 I think. Then, in the last round, I went straight at him pinned him on the ropes, drilled him and no doubt in my mind I won the fight. After the fight I put my hands up because I had no doubt in my mind I won," Bradley said of the fight held at 152 pounds. "But they raised his hand instead. That's just crushed me when I lost. My dream was to go to the Olympics at 152."
Despite severe height disadvantages at the 152-pound weight class Bradley felt he was capable of still making the Olympic team.
"I had one more chance and lost the challenge to Vanes (Martirosyan). I had never seen him before. He was tall and long and had good power and skill, he surprised me. He shook me. I was like wow, who is this kid," said Bradley at the memory. "I fought against the Dirrell brothers, Andre Berto, Andre Ward, I fought all of them. But yeah, I ended up losing and that crushed me. I thought about quitting boxing."
Enter Thompson Boxing
Months passed by and Bradley decided to partake in teen activities like partying and partying.
"I was finally doing things a teen-ager does," said Bradley. "I had always been so disciplined and did nothing but train. But with no boxing I started partying."
Then one day, at a Palms Spring golf course, Bradley was attending a party when he saw a group of people with shirts that had Thompson Boxing emblems. He asked a man wearing a Thompson Boxing shirt about the company and also informed him that he was a boxer.
"This guy said put your hands up and then he slapped me on the face. Then he slapped me in the face again and we got into a little tussle. I started coming after him. I was furious. Then Ken Thompson's son Steve ran over to help. I was trying to kill that dude. Steve (Thompson) said I like your spirit."
Thompson Boxing agreed to give Bradley an audition fight. But first, Bradley sought out a trainer to make the transition from amateur to professional boxing.
He found Joel Diaz and his brother Antonio Diaz in Indio.
"The Diaz brothers had a big reputation in the Valley. Julio won two world titles, Antonio fought Shane Mosley and Joel fought as well. I just trusted those guys. I knew I had to learn how to really step into the jab. Growing up in boxing you know the lingo," said Bradley about making the transition in six months. "It was mentally draining, I had to learn distance."
Finally, on August 20, 2004, Bradley made his pro debut at Omega Products International at Corona, California. It was an outdoor event and facing him was a guy named Francisco Martinez who was also making a pro debut.
"I fought a kid who had just turned pro too and the first jab he hit me with was like getting hit in the face with a brick. Oh my goodness. He's not hitting me no more," said Bradley about his first prize fight. "I knew I had more skill than he had. Joel taught me how to break down guys to the body. You got to take something out of them by beating them to the body."
Bradley won by second round technical knockout.
To be continued…….
Photo credit: Al Applerose
Check out more boxing news on video at The Boxing Channel 
To comment on this story in The Fight Forum CLICK HERE
Stonewalled by the Coronavirus: Dee-Jay Kriel's Unhappy Story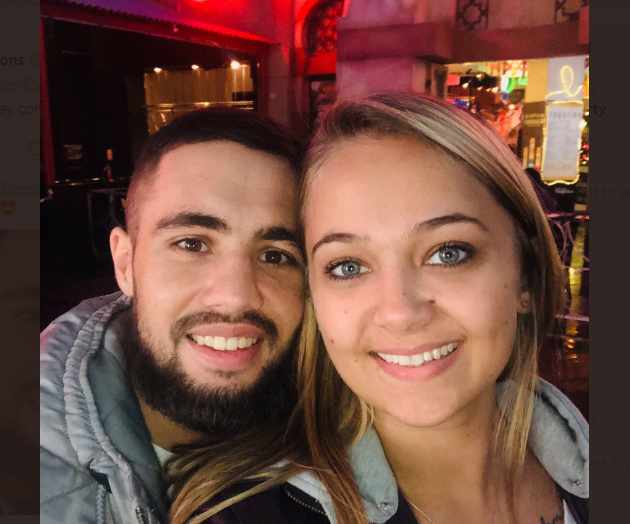 They say that good things come to those who wait, but that old bromide gives little solace to a boxer whose career has been frozen by the great pandemic. Some cases evoke more sympathy than others and the case of Dee-Jay Kriel in particular strikes a sympathetic chord.
It's been 13 months since Kriel last had a fight of any consequence. Opportunities arose but then for one reason or another were pulled off the table. And then finally the logjam was broken, a match with IBF title-holder Felix Alvarado on a big Golden Boy Promotions card later this month on April 25.
The pandemic torpedoed that show and ultimately every other boxing show slated for the month of April and who knows how far beyond? And once again, Dee-Jay Kriel was left in limbo, not knowing when he would fight again.
Chances are you are not familiar with the name Dee-Jay Kriel. Boxers in his weight class, with very few exceptions, toil in anonymity outside the Orient. But Dee-Jay is no club fighter; he actually won a world title, achieving that distinction on Feb. 16, 2019 in Los Angeles when he upset previously undefeated Carlos Licona.
If you missed it, you weren't alone. The match was left off the televised portion of the show which aired on FOX. In fact, some ringside reporters missed the fight, or at least left it off their post-fight story. It was the walkout fight and they were likely busy interviewing the victorious headliner Leo Santa Cruz  back in his dressing room.
That's what happens – indifference or downright disdainfulness — when you compete in the smallest weight class. Licona vs. Kriel was contested for the IBF minimum-weight title. And, so it is that when Dee-Jay Kriel looks back at the proudest moment of his pro career, his self-satisfaction is tempered by the realization that few people got to share the moment with him.
"That's too bad," he says, "because it was a very exciting fight."
Indeed it was. Heading into the 12th round, Dee-Jay was ahead by one point on one of the cards but trailed by seven points on the others. It wasn't sufficient that he go out and hammer Licona from pillar to post in the final stanza; he needed a knockout to win. And he rose to the occasion, scoring three knockdowns before the referee waived it off with less than a minute remaining on the clock.
"It was like a Rocky movie," says Kriel.
Kriel is from Boxburg, South Africa, a community on the outskirts of Johannesburg. The Licona fight, which he took on short notice, was his U.S. debut. He had come to Las Vegas six months earlier to hone his game under the tutelage of veteran trainer Kenny Adams.
"There just wasn't enough opportunity in South Africa," he said. Like many other boxers around the world looking for that one big break, Las Vegas was seen as the promised land.
In Las Vegas, things have not proceeded as quickly as he had hoped, but frequent sparring sessions with Nonito Donaire sharpened his tools and increased his confidence. "I learned a lot from Nonito," says Dee-Jay.
It's a long way from Johannesburg to Las Vegas, more than 10,000 miles. You can't fly there non-stop and you can't get there in one day. And for a young boxer leaving home for the first time, heading off to a strange land, the trip must seem even longer. Kriel is very close to his extended family and came here without his wife Denica (pictured) who wasn't able to join him until October of last year.
When he was just starting out, Kriel seemed like the longest of long shots to win a world title. He was 0-3 as an amateur and lost his pro debut. But he stayed the course and would not lose again. He currently sports a 16-1-1 (8 KOs) record, the most recent "W" coming in an un-taxing, stay-busy fight in Tijuana.
Kenny Adams, who turns 80 this year, has had health problems that have forced him to cut down on his workload. Brandon Woods has assumed the role of chief trainer. Woods is a fixture at Bones Adams gym in Las Vegas, or was until the coronavirus turned the world upside down. Now, instead of working with boxers in a communal setting, Woods trains fighters one-on-one in his home.
"I still work out every day," Kriel told this reporter by phone. "I run and jump rope and work the mitts with Brandon."
It can't be very much fun. Woods is a no-nonsense trainer. In the gym, he runs the show like a drill sergeant. It is the camaraderie that makes it easy to digest; there's a sense of community there, a family-like atmosphere that can't be replicated in a one-on-one setting.
Winning a title wasn't life-changing. The IBF ordered Kriel to defend the belt against Pedro Taduran, but Taduran's management offered less money than Kriel had made fighting Carlos Licona and they insisted that the fight had to take place in the Philippines. Ergo, Kriel relinquished his belt without defending it, moving up to a higher weight class.
Kriel's dream fight was a unification bout with long-reigning WBC title-holder Wanheng Menayothin, aka Chayaphon Moonsri, whose record, currently 54-0, gives him a Mayweather-like aura, if only in his native Thailand. (Ironically, Menayothin was also slated to appear on Golden Boy's April 25 show, but against an opponent who would not have posed as big a threat to him as Dee-Jay Kriel; such are the politics of boxing.)
Dee-Jay could be forgiven for walking away from the sport in frustration, but returning home right now isn't an option. South Africa's COVID-19 lockdown is among the world's most stringent. Jogging and dog-walking are prohibited. In Johannesburg, the militia are patrolling the streets.
The Republic of South Africa has produced a few good heavyweights and one great junior lightweight in Brian Mitchell, but for whatever reason an inordinate number of South Africa's best fighters have toiled in the smallest weight classes. Baby Jake Matlala, who had to stand on his tiptoes to be five feet tall, became a national hero after upsetting Michael Carbajal at Las Vegas in 1997. Zolani Tete, a former two-division champion, began his career at 111 pounds. Moruti Mthalene is the reigning IBF world flyweight champion and former world minimum-weight title-holder Hekkie Budler is currently ranked #1 by the WBC at light flyweight.
As shown by Matlala, and many years earlier by mighty-mite Vic Toweel, South Africans revere their world boxing champions, no matter how big or how small. When Dee-Jay's sponsors Ryan Erasmus and Kagiso Mokoduo chose to back him, the potential return on investment was obviously a lesser motivation than the chance to be involved in a project that would hopefully uplift the spirits of their countrymen. Erasmus and Mokoduo are the co-founders of a prominent South Africa law firm.
"They are good guys," says Kriel. "They look after me."
Does he worry that in these troubled economic times his sponsors may be compelled to pull the plug? "It preys on my mind," he says, "but so far there has been no indication of that." Should that transpire, Dee-Jay couldn't count on financial help from his wife. Denica was a bookkeeper for a financial services firm in South Africa but is in the U.S. on a student visa that prohibits her from entering the work force.
Dee-Jay knows that he has it a lot better than other fighters who can no longer afford to keep their nose to the grindstone. He's also lucky to live in the Internet age where keeping up with the home folks doesn't involve the post office. He communicates with his family in South Africa by video every day. His father has a small towing business. "We were never poor," he says, "but my parents never had a lot of money. I want to help them out. That's my first goal and then I would like to leave a legacy."
—
Dee-Jay bucked big odds when he snatched away Carlos Licona's title. Licona had 75 amateur fights, was schooled by the renowned trainer Robert Garcia, and was fighting in his backyard. And he will be a substantial underdog again when and if his bout with Nicaragua's Felix Alvarado comes to fruition. Alvarado is 35-2 with 30 knockouts, has won 17 in a row, and has been in with stiffer competition. His twin brother Rene Alvarado recently won the WBA 130-pound title.
Alvarado seemingly has another factor in his favor. As I write this on April 3, Nicaraguan strongman Daniel Ortega has yet to impose social distancing. One presumes that Alvarado's regular routine hasn't been disturbed.
"I believe a fighter needs to fight," says Kriel, "just as a footballer (i.e, a soccer player) needs to keep playing football." Expressed more tersely by an old-time fight handicapper of this writer's acquaintance: rest makes rust.
The Dee-Jay Kriel story isn't a great tragedy like so many COVID-19 stories, but it's hard not to feel for him and for all the other boxers who have been marooned, in a manner of speaking, by this surreal situation.
Hang in there, guys.
Check out more boxing news on video at The Boxing Channel 
To comment on this story in The Fight Forum CLICK HERE
Avila Perspective, Chap. 91: Los Angeles Boxing Nights 1960s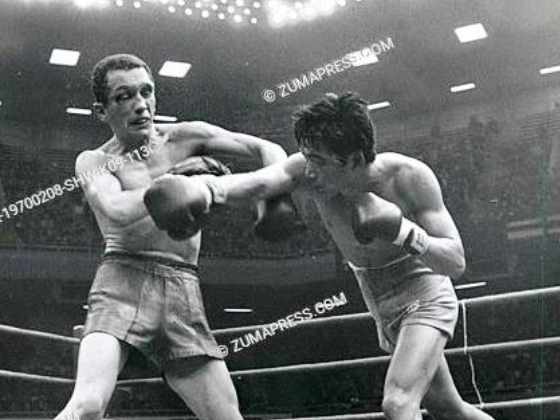 A name popped up recently that shot memories of 1960s boxing nights at the Olympic Auditorium in Los Angeles.
That name was Sho Saijo, a Japanese featherweight prizefighter.
The night Saijo fought Jose Pimentel for the first time at the Olympic Auditorium on February 15, 1967 was my first time watching a prize fight live. All my previous experience was amateur boxing or watching pros fight on television.
Just walking down the slanted aisles toward our seats at the Olympic Auditorium was an experience. The gray smoke drifted around the boxing ring and the smell of cigars and popcorn permeated the air. Vendors were hawking beer and other stuff and people seemed generally excited to be there.
My father was a former prizefighter and we had strong ties to Pimentel, who was a close friend of my cousin. Also, the trainer and manager of Pimentel was Harry Kabakoff, my dad's former trainer and manager when he began fighting as a pro in the early 1950s.
We arrived a little late from our home in East L.A., so the only fight we saw that night was the main event that featured Japan's Saijo against Mexico's Pimentel. It was special.
Both fighters showed tremendous technique and surprising durability. They whacked each other with shocking impact with concussive sounds that left an impression on me. It was an exhibition of power that made me understand the difference between professional and amateur boxing.
It seemed every time one guy connected solidly with a booming shot the other guy returned fire with an equally impressive blow. This went on for 10 rounds and the crowd shouted each and every frame.
The Japanese fighter had four losses when he walked in against the undefeated Pimentel, but that night in Los Angeles, he convinced fans that he was equal or better than Pimentel who was the younger brother of contender Jesus Pimentel.
Finally, the featherweight clash ended and fans cheered both fighters for their electrifying performance. Two judges favored Pimentel but one judge saw Saijo as the victor. It was a split decision win for the hometown fighter, but Saijo's performance endeared him to the knowledgeable L.A. boxing crowd. Aileen Eaton, the promoter, would bring them back again to the same venue in a month. In the rematch, Saijo was determined the victor by decision.
A year and a half later Pimentel would travel to Japan to face Saijo a third time but for the WBA featherweight world title. It ended in a knockout win for the Japanese fighter who defeated a slew of Los Angeles-based fighters along the way. Among those he defeated were Tony Alvarado, Pedro Rodriguez, Marcello Cid, Felipe Torres, Frankie Crawford, and Raul Rojas, who he defeated to win the WBA featherweight title in September 1968 at the L.A. Memorial Coliseum in Los Angeles.
But the night Pimentel defeated Saijo, we met the boxer after the fights at a local late night spot on Figueroa Avenue. It was across the street from the Pantry at some place named the Limelight or Candlelighter or something. The actual name is a foggy memory.
We waited along with my cousin for Pimentel at the downstairs restaurant and he arrived with his trainer and manager Kabakoff.  When the husky manager saw my father they hugged and chatted a bit. The trainer had talked with my father about training me and asked me my weight. At the time I was about 135 pounds at six feet. But I declined. I had stopped boxing regularly and was concentrating on baseball fulltime. He said my size would give me a big advantage. But after watching pros like Saijo and Pimentel whack each other for 10 rounds, I was certain I made the correct decision.
Later, a few fighters like Ruben Navarro and Mando Ramos stopped by to say hello. It was a pretty exciting moment for me to meet all these boxing stars face to face. Watching them perform on television was one thing, but watching them actually trade blows and hear the impact was extremely impressive. It also made me have the utmost respect for all prizefighters, not just the winners and champions.
Those were different times.
Boxing Life
When I first met the late Bennie Georgino, famed manager and trainer, he would invite me to breakfast to talk boxing. He loved to talk about prizefighting in the 1950s and 1960s. He called that era a very exciting time, but claimed it was even better in the 1930s when boxing was really the king of sports in Los Angeles.
He had a point.
During the 1960s he ran a sandwich spot that he strategically located across the street from the long defunct Herald-Examiner newspaper and also walking distance to the Olympic Auditorium.
"Lots of the reporters like Bud Furillo and Mel Durslag would stop by for a sandwich," said Georgino to me in an interview in 2000. "It was a heck of a time for boxing. We'll never see that again."
Georgino grew up in Lincoln Heights, a section of East Los Angeles that was primarily an Italian neighborhood back in the 1930s. He and his brother were boxers and, according to Georgino, there were boxing shows every day of the week if you include amateurs. He also claimed that amateurs got paid a small sum.
As a youth he boxed amateurs and as an adult he became involved as a trainer and manager of prizefighters. He was a close friend of Art "The Golden Boy" Aragon who was a massive gate attraction during the 1950s. Both would later own bail bonds businesses located next to each other in Los Angeles.
"Art was quite a character," said Georgino. "You never knew if he was kidding or serious."
Georgino later moved to Riverside, California. He was still promoting boxing shows in the state of Washington into his 90s.
Boxing in 1960s Los Angeles was a much different era.
Check out more boxing news on video at The Boxing Channel 
To comment on this story in The Fight Forum CLICK HERE