The Fifty Greatest Flyweights of All Time: Part One 50-41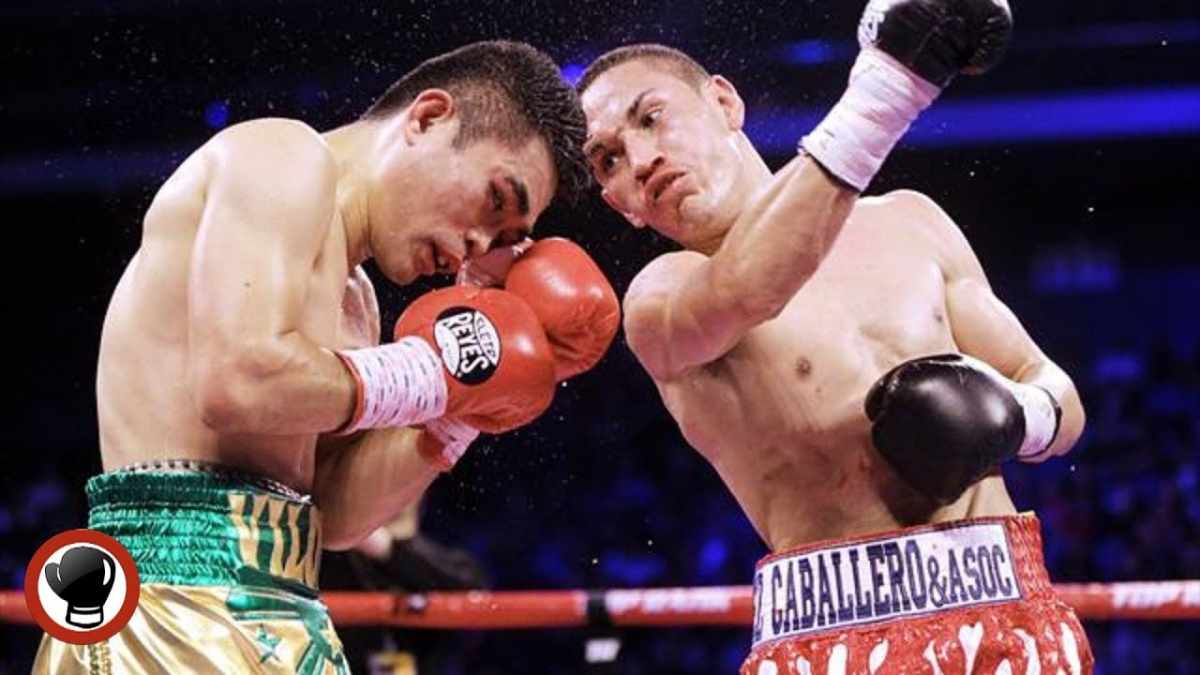 The Fifty Greatest Flyweights of All Time: Part One 50-41
Research on the greatest heavyweights of all time was easy. Fire up YouTube or Dailymotion, watch the career-defining fights of a given contender, compare and contrast, order and write-up, delivered.
By lightweight, things were considerably more difficult.
This is to do with a diminishing interest in boxers by size. It is literally the case that available information is reduced coextensively with the poundage of the fighters in question. By the time I was involved with the bantamweights, things had become extremely difficult, unwholesomely greedy of my time and actually rather expensive.
Needless to say, the flyweights have been even more demanding.
The temptation to cut corners was, at times, enormous, but I allowed myself only one of meaning: this list is cognitive only of flyweights who fought from the Jimmy Wilde title reign to the present day. While every one of these projects has had a cut-off, flyweight's is the most recent, the World War I era.  Partly, this is due to the absurd difficulty in researching 1900 contenders of this size but it is in the main due to uncertainty surrounding the poundage. Flyweight was paperweight for a long time and paperweight was never better than partially established globally. Tough on Johnny Coulon, but there it is.
Otherwise, the flyweight list has been put together under the same rules as governed the others. First and foremost, it should be stated the list considers only fights that took place at flyweight or just above.  So a 108lb fighter boxing in 2017 is a light-fly but a 108lb fighter boxing in 1925 was a flyweight, because light-fly did not then exist. This is an appraisal of flyweight in the truest sense, as it existed in boxing history.
Most important in conducting these appraisals: who a fighter beat and how he beat them. Secondarily, what was a fighter's status in his own era? Was he a lineal champion? A belt-holder? Or just a brilliant contender who amassed a wonderful body of work in his forlorn hunt for the title?
Lastly, skillset as it appears on film and head-to-head considerations, the most speculative of criteria, are taken into account.
With that out of the way, here we go, for the last time a divisional top fifty, this one more obscure, unexpected and mysterious than any that has gone before.
The flyweights; this is how I have them:
#50 – Corporal Izzy Schwartz (1921-1932)
Izzy Schwartz lost thirty-two fights.  The good news: many of these were above flyweight.  The bad news: many of them were not and he was as likely to drop a decision to an unheard-of novice as he was an all-time great monster.
What gets Schwartz over the line despite this litany of losses is two things.  First, he took some really, really impressive names in his career; secondly, flyweight rather bizarrely drops off a cliff after #49 leaving me with about twenty good candidates for #50 and no outstanding ones.
But if you're going to compromise on your gatekeeper to greatness, it might as well be for a fighter who defeated old-time legends like Black Bill and Willie Davies, men you have either heard of or will in the course of this series. Supplementary wins over future bantamweight beast Newsboy Brown and ranked men John McCoy and Ernie Jarvis do him absolutely no harm either.
It's worth noting, of course, that Bill and Davies both avenged themselves on the Corporal four times over but also that he was a man who never shirked a challenge.
An air of respectability rather than true wonder purveys a career that was carried out between the two world wars and saw him share the ring with a generation of great flyweights. Noteworthy for his speed, he is also a fighter who completely lacked power, scoring a mere handful of knockouts.  A powerful Schwartz would have been a wonderful thing.
49 – Little Pancho (1927-1942)
 The younger half-brother of the immortal Pancho Villa, Eulogio Villaruel Tingson was bequeathed the catchier moniker "Little Pancho" in a nod to his much more powerful, much more brilliant relation.
But Pancho, for all that he is not the best fighter in his family, was one of the best flyweights of his era.  He lost twice to the great Midget Wolgast in 1932 and a decade later was beaten by the deadly bantamweight Manuel Ortiz. In between he drifted to and from flyweight and the poundage that would become superfly, which left a rather confounded shade to his legacy – but Pancho did good work while he flitted to and from.
He also managed to meet and defeat a boxer once in the class of Wolgast, the shadow of the fighter once known as Frankie Genaro. Pressuring, harassing, and finally cutting the old man he forced him to quit after the eighth.
Genaro makes the bedrock of a fine resume, but he was unranked and basically washed up at the time of his defeat. Pancho though, picked off several other good fighters in the course of his prolonged career, including Joe Mendiola (who he bested no fewer than three times), Jackie Jurich (who holds a precious victory over Manuel Ortiz) and the colorfully named Small Montana, also a ranked fighter.
A failed single tilt at a strap underlined his limitations, a ten-round draw with Little Dado in 1940 the closest he came to that glory.
#48 – Brian Viloria (2001-Active)
Brian Viloria (pictured above on left), now a shell of his former self, still trades on the name that once bought a sigh of contentment from your hardcore purist.
Never the lineal flyweight champion, he was nevertheless arguably the best flyweight in the world for a brief period in 2012, before Juan Francisco Estrada sent him back on his heels and Roman Gonzalez finished the job by way of ninth round stoppage.
So never better than the third most impressive flyweight of his era, Viloria nevertheless did enough to creep in to the fifty, preferred to old timers like Sid Smith and Jackie Brown and near-peers like Donnie Nietes and Akira Yaegashi. Based upon his high level of operations in 2011-2012, this is justified.
Julio Cesar Miranda, a storm of pressure and gloves, represented the beginning of Viloria's summit as he out-manned and out-fought his highly ranked Mexican opponent in a glorious slugfest. 108lb champion and pound-for-pounder Giovani Segura was dispatched that December by fast handed bunches of punches that cut and broke him before he was stopped in eight.
The jewel in the crown of his resume, however, is his 2012 destruction of Hernan Marquez. Marquez, himself a brief contender for this Top Fifty, was the world's #1 contender when Viloria, one of America's most underrated pugilists, ushered him from that spot via tenth round technical knockout.
Viloria is easy to hit for an elite flyweight and this cost him against the best but a combination of fast hands, great punch selection and unerring accuracy certainly forms an impressive first line of defence; quick feet spares his often poor spatial awareness; he could hit and he could certainly box.
Unlucky to run into two monsters in Estrada and Gonzalez, another era may have been kinder to him, and seen him earn a higher berth here.
#47 – Juan Francisco Estrada (2008-Active)
Juan Francisco Estrada nips in ahead of Brian Viloria by virtue of the most old-fashioned and perhaps best of reasons: he beat him.
The two met in April of 2013 in what was, for eight rounds, one of the great flyweight contests of this decade. Estrada, beautifully compact, the less expansive of the two despite his being the rangier, was a little spooked by Viloria's layers early. The more experienced Hawaiian gave ground and countered to dangerous effect, rounding the relatively inexperienced Estrada up with virtual threats and feints.  Estrada screwed the nut and by the ninth, having split, on my card, the first eight with his opponent, began to dominate. It was a glorious combination of will and skill, burnished by one of the beautiful left hands of our time; a great jab and a honeyed uppercut that makes me blink every time I see it landed.
Estrada (pictured above on the right) drove Viloria to the very edge and only heart and experience got him to the final bell in a borderline great fight.
Giovani Segura and Milan Milendo were the other major scalps of a truncated flyweight career. Estrada has spent time at both 108 and 115lbs making his flyweight career too short to rank him any higher here but it should be noted that he emerged from his three year stay at flyweight undefeated.
#46 – Gabriel Bernal (1974-1992)
Gabriel Bernal, a southpaw out of Guerrero, is one of the least heralded Mexican champions and in many ways it is not difficult to see why. Bernal was something of a soft-touch as a championship opponent, having lost eight fights before getting his shot at Koji Kobayashi in 1984. He made only a single successful defense before running into the punching machine Sot Chitalada. His final paper record of 43-14-3 perhaps does not lend itself to the hero worship reserved for Mexico's more admired kings.
Bernal did do two things so worthy of note, however, that his inclusion here cannot be seen as controversial. First, in 1981, he scraped past the immortal Miguel Canto over ten rounds to go 1-1 in a two fight series with the living legend. The truth is, I can't tell you whether or not Canto inhabits the number one spot at this time, because I don't know, but if he isn't #1 he will be close. True, Canto had faded from the shining brilliance of his prime, but he was still a ranked fighter in the early 1980s and one that had only been defeated by two men, both champions, since 1970.
Secondly, when he did get that shot at Kobayashi and the title, he knocked the champion out in just two rounds. Nobody had done that to the Japanese since the wonderful Jiro Watanabe turned the trick in Kobayashi's ninth fight. Bernal's free-swinging, full-hearted attack prostrated him quite literally face-first into the canvas for the first knockdown before depositing him neatly into the prayer position for the stoppage. It was one of the most stunning knockouts of the eighties.
#45 – Dado Marino (1941-1952)
Dado Marino was another wonderful but flawed fighter out of Hawaii; he retired thirty years before Brian Viloria was born. He ruled as the flyweight champion of the world between 1950 and 1952.
An inconsistent and frequent visitor at bantamweight, when he showed the discipline to make the 112lb limit he morphed into a different animal, one that was impossible to stop and difficult even to dent, one who threw a confused and frothy tide of punches inside and out, as direct and aggressive a fighter who has appeared at the weight.
Nevertheless, he requires that juicy three calendar-year title reign in order to make the fifty. His legacy rests heavily upon two wins over Terry Allen, the Brit he wrenched the championship from in 1950 with some vicious right-handed punching in the middle rounds.
Apart from his two impressive defeats of Allen, his resume is underwhelming, a dubious disqualification win over Rinty Monaghan probably his next best. The loss of his title to Yoshio Shirai followed by a failed attempt to reclaim it mirrored his own conquest of Allen and sent Marino into retirement.
There will be more of Yoshio Shirai in coming weeks.
#44 – Sid Smith (1907-1919)
Sid Smith is most famous, if he is famous at all, for being one of Jimmy Wilde's many victims, but that is a little unfair. Smith was a centurion of pioneer boxing, taking part in more than a hundred contests and winning eighty-five of them.
Wilde crushed him three times between 1914 and 1916, but that aside, Smith's results against the best of his era was more than respectable. First among them are his 1913 victory over French idol Eugene Criqui, who he defeated by twenty round decision in Paris in April, and his victory, less than forty days later, over Englishman Joe Symonds, who he defeated over fifteen in his hometown of Plymouth. Smith, a Londoner, reached his beautiful peak with these two fights.
"Since the Americans have not yet seen fit to recognise [a flyweight champion]," wrote Boxing of Smith's fight victory over Criqui, "Smith now has every right to the…championship of the world."
Wilde would have plenty to say about that, of course, but Smith scored wins over the cream of European competition, and as intimated by Boxing, Europe was then the world as far as flyweights were concerned.
Smith deserves wider recognition than as a footnote to the career of Jimmy Wilde.
#43 – Joe Symonds (1910-1924)
Joe Symonds, as detailed above, was beaten by Sid Smith, but avenged himself eighteen months later; no rubber match was made and so the head-to-head question remains unanswered.
Neither did Symonds have more meaningful success against Jimmy Wilde, the bane of a talented batch of European flyweights, although he did make the fifteen-round distance with Jimmy, something Smith never did manage.
Symonds struggled with the brutal Percy Jones, losing a series to him on the eve of World War I, but Smith never met with Jones, making any comparison impossible.
What sets Symonds apart is his 1915 victory over Tancy Lee.
Lee was the best of Wilde's flyweight foes, but Symonds got him out of there in the first of their two contests, staged in 1915. 5'1", Symonds was nevertheless physical enough to find himself boxing at featherweight before his career was over and it was above 120lbs that most of his 29 recorded losses were suffered, so it perhaps shouldn't be surprising that once he got Lee on the hook he didn't let him off. Pressure and volume brought him a priceless stoppage win over a man who had scored a stoppage against Jimmy Wilde nine months earlier.
Lee scored his revenge, but not at the flyweight limit.
It is a win that buys Symonds several spots on this list, and more importantly separates him from his old enemy Smith.
#42 – Lorenzo Parra (1999-Active)
One of the saddest sights the ring brought us in 2018 was that of Lorenzo Parra, gut spilling over his trunks, a twenty-year professional campaign behind him, seeking desperately for the spark of timing that made him memorable in the 1990s. He buckled in three rounds for a 0-0 prospect named Arsen Garibian.
Parra's career above 112lbs has been a bad joke. When he departed the flyweight division in 2005 his record was 28-0.  His record now reads 32-18-2. He hasn't so much tarnished his legacy as filled it with gunpowder and set it on fire.
Between 1999 and 2005, however, this was a man to be reckoned with.
Venezuelan by birth, Parra stayed home until he was 21-0, fattening his record on soft opposition, but when he landed in Puerto Rico in December of 2003, he made his mark. Eric Morel, then 33-0, himself a contender for this list, was favored to turn back the young pretender despite his burgeoning reputation as a puncher.
Parra did land a knock-down quality punch, in the third round, but through the tenth it was his boxing that marked him. Fleet and fast-handed, he out-skilled, out-moved and in the final two rounds when his engine betrayed him, out-gutted his bigger and more experienced foe.
It was a consummate strap-winning performance that marked him one of the best in the world. It was also his high-water mark. A desperately close call followed with contender Takefumi Sakata; a rematch produced an equally close result. Parra and Sakata aside, a domination of Olympian Brahim Asloum is probably his best result, another unbeaten scalp belonging to a highly ranked fighter.
After that, flyweight lost him and Parra lost the essence of what made him great. A genuinely special fighter for a two-year spell, he is neither the first nor the last to be found out by a higher weight class.
#41 – Luis Ibarra (1975-1990)
 Luis Ibarra was a rather strange and beautiful fighter, styling elements of the Panamanian but very much as a part of his own idiom. At first, his approach seems insensible; tall for a flyweight he adopted a relatively deep stance, narrowed himself over his front leg and presented his jab. He then neglected to throw his jab despite a slick moving style and instead preferred power punches to body and head, leaving himself at risk despite all that innate mobility, to the attentions of his opponent's hook, especially to the body. His own hook was a strange punch, thrown long and short, all the while using the same fist to stir and feint and paw and prod with what surely should have been a stiff jab.
But whatever the detail, Ibarra came together in the ring as a strange and frightening proposition for some excellent fighters. Lacking power, he nevertheless threw with absolute commitment leading to a split pair with feared puncher and future world champion Prudencio Cardona when both were still serving their respective apprenticeships. Clearly, his eventual victory over Cardona seemed something of a graduation for Ibarra, for later that same year, 1979, he took to the ring with the superb Betulio Gonzalez (more of whom in part three) and over fifteen sizzling rounds he dominated the little Venezuelan and lifted an alphabet strap in the process. It was a masterful performance.
It was inevitable a fighter of his type would be found out but when the limited Tae-Shik Kim obliterated him in just two rounds in his very next defense, it was seen as something of a shock. Ibarra, too, believed there was more, and he proved it when he battled back to edge out a fighter even more special than Gonzalez when he sprang another surprise, this time over the Argentine legend Santos Laciar in Argentina. It made him a strapholder for a second time, and although the true title evaded him, Gonzalez and Laciar are two wins special enough to hang a strong top fifty ranking upon.
Check out more boxing news on video at The Boxing Channel  
To comment on this story in The Fight Forum CLICK HERE
In Defense of Julie Lederman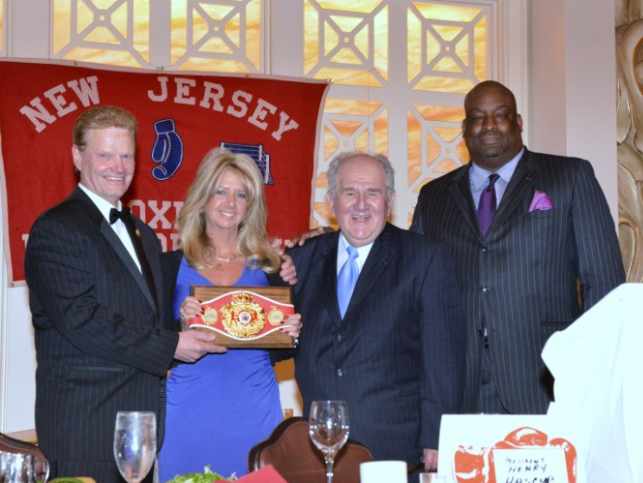 Some years ago, Matt Podgorski (a former boxing official) came up with a formula for evaluating the performance of boxing judges worldwide by determining the percentage of instances his or her scores were consistent with the other two judges working the same fights. He called it the Pod Index. It was a rare effort to quasi-quantify the work of boxing judges. "Boxing and MMA judges are often evaluated based on whether or not they have had a controversial decision. This is a poor way to assign and regard professional judges," said Podgorski in an interview with former RingTV editor Michael Rosenthal.
Matt's Disclaimer: "We are not claiming that judges with low Pod Index scores are bad judges. The Pod Index is simply a measurement of round by round variation compared to other judges."
Julie Lederman placed very high in Podgorski's study. In fact, only one  veteran judge — Canada's Benoit Roussel — had a better score.
For more information about the Pod Index, see http://theboxingtribune.com/2014/12/19/the-pod-index-a-step-in-the-right-direction/
Confirmation Bias
Some of this writer's favorite judges, in addition to Lederman, are Steve Weisfeld, Glen Feldman, Dave Moretti, Glenn Trowbridge, Joe Pasquale, Max DeLuca, Hubert Earle, Benoit Roussel, Burt Clements, Rocky Young, Joel Scobie, Tom Shreck, Don Trella, William Lerch, Pinit Prayadsab, and Raúl Caiz, Jr. All of them have been maligned at one time or another.
Being a judge is a thankless endeavor and attention is mostly received when something controversial happens. Once a judgment is made about a bad job, that judgment influences future perceptions. This is known as "confirmation bias."
Thus, Julie Lederman's highly questionable scoring in the Loma-Lopez fight, though it didn't change the result, will most certainly label her a bad judge, tarnishing her reputation despite all of the fine work she has done in the past. Moreover, it's now fashionable to "pile on" and castigate her with a nasty Bob Arum leading the charge.
"…what kind of fight was she watching,…these judges are the craziest…I would advise any fighter I would have to ask the commission not to appoint her…" — Arum
This wasn't the first time that Arum criticized Julie. Back in 2014, Tim Bradley and Diego Gabriel Chaves fought to a draw. Lederman scored the fight 116-112 in favor of Chaves. Arum had this to say: "She should never be allowed to work in Nevada again….Her scorecard for Chaves is an absolute disgrace …[She was appointed] because they let these [expletive] Showtime guys put a fight on the same night that we did it. They don't have enough judges. They don't have enough referees. They want to accommodate both parties. Why? Because they'll do anything the [expletive] MGM asks them to do."
"It's easy to criticize boxing judges. But it's not that easy to have a sound basis for the criticism. One needs to see the fight the judge saw to be in the position to rightly criticize. Critics should temper criticisms in light of the situations boxing judges are in when judging fights. And judges should likewise understand criticisms from the boxing public, however baseless these may seem."  — Epifanio M. Almeda
Lederman, 52, is in her 24th year as a professional boxing judge. Her assignments have taken her to eight foreign countries and Puerto Rico. And she has been a fixture this year at the MGM Bubble, working 18 fights across seven shows without incident prior to this past Saturday night.
This, of course, does not excuse Julie's scoring on Saturday (119-109 for Teofimo Lopez), but it needs to be kept in mind that she has been ranked high over the years and does not have in her past work a pattern of poor judging such as seemed to exist, for example, in Texas and which drew the ire of Paulie Malignaggi.
When she first hit the scene, cries of nepotism and politics accompanied her, but those complaints quickly evaporated. Whether she can bounce back from this controversy remains to be seen. This writer hopes she can.
Photo: Julie Lederman and her father are flanked by Henry Hascup, President of the New Jersey Boxing Hall of Fame and Aaron Davis, former President of the New Jersey State Athletic Control Board
Ted Sares can be reached on Facebook or at tedsares@roadrunner.com
Check out more boxing news on video at the Boxing Channel 
To comment on this story in the Fight Forum CLICK HERE
"—C'mon!" (from the pen of Springs Toledo)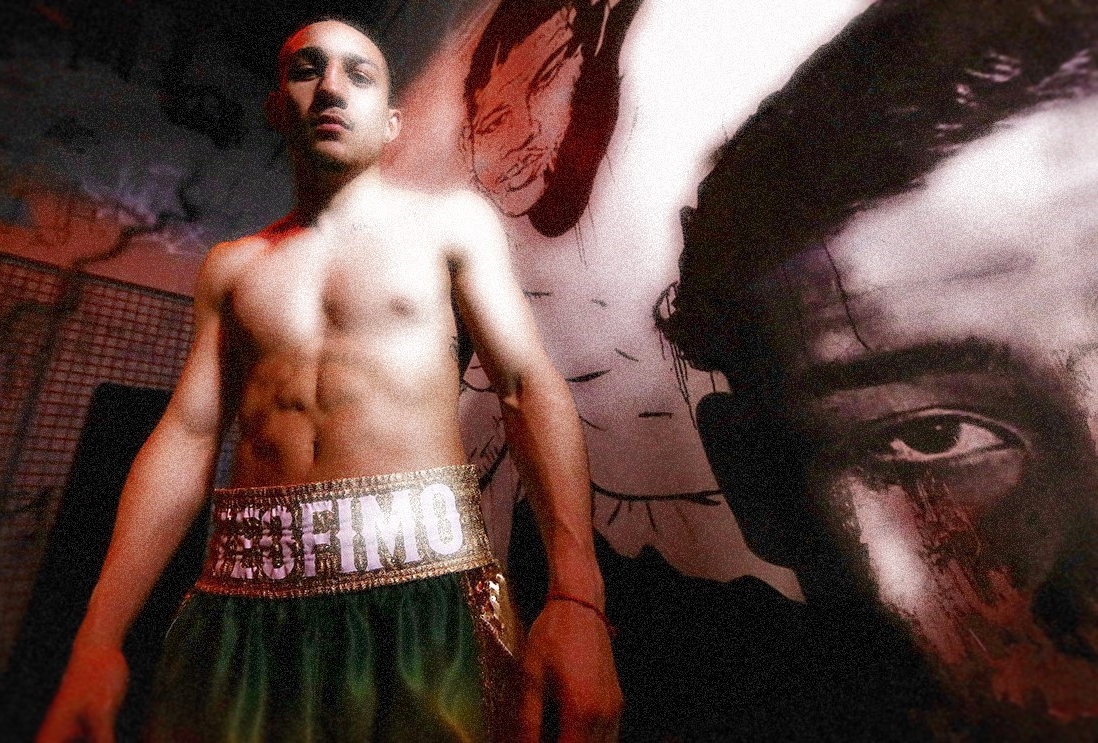 "—C'mon!" said Teofimo Lopez with two seconds left in the 12th round. It was a Brooklyn thing to say on a Brooklyn-type Saturday night, and Lopez timed it well. He'd just crashed two hooks at either side of Vasiliy Lomachenko's head and ended their saga as it began—with sharp words.
"My son will destroy Lomachenko," Lopez's father told EsNews in August 2017. Three months later Lopez was in the gym mimicking his style. "Same side always," he said as he tapped the bag and dipped to his right. "Nuthin' different." "Lomachenko is a diva," he said last week. "I don't like him … I'm the type of person, I say something I mean it. If you have a problem with it, come see me." Lomachenko came to see him all right, and both brought their fathers as if the whole thing was a schoolyard scrap.
Lomachenko's father is a silent sage. His modern training techniques are part of the "performance revolution" that has transformed every sport, including the sport that's barely a sport, and not necessarily for the better. Papa Chenko's futurama theories seem at once scientific and idiosyncratic. Pundits who never heard of Freddie Brown think they're next-level stuff. There's Lomachenko holding his breath under water to build lung strength; there he is touching that board with blinking lights to improve hand-eye coordination. When Lomachenko was 9, his father went so far as to enroll him in a Ukrainian folk dance school to expose him to hobak, hutsulka, and the kolomiyka, and you can see it in all the hopping and side-stepping he does around the ring at 32.
Papa Lopez is anything but silent, though he too is a sage—a naysaying sage with street instincts picked up during a few round trips through hell. He takes no one's word for anything and if he takes a break from a tirade and asks a question, it has about as much tact as a shiv. When Lomachenko is holding his breath in the pool is someone else there too, denting his rib cage with hooks? Those lights blinking on the screen, do they feint? And dancing school? Dancing school? Brooklyn itself rolls its collective eyes.
Papa Lopez laughs without mirth at the consensus opinion, at the so-called experts. But he couldn't laugh off the indisputable fact that Lomachenko has been knocking off a parade of world-class fighters. So he plopped down in front of YouTube to see for himself what was happening.
And what did he see?
He saw that the so-called Matrix style is a series of tricks; that Lomachenko is pulling fast ones on the gullible in the opposite corner and in press row. He saw opponents cooperating with him as he gauged their strengths and weaknesses in the first round or two and measured the distance between his glove and their chin. He saw them mesmerized by nothing-shots—"pitty pats," he called them, "patty-cakes," and wondered if it would have been easier or harder, given the language barrier, if Lomachenko just came out and asked them to throw something so he can find the best route around it to sock them in the chops.
Papa Lopez also saw that Lomachenko is preoccupied with not getting hurt; that he habitually slips, dips, and veers off to his right against the conventional stance. Teofimo, 23, saw the same thing. They both know why he prefers that direction: it's the safest route.
His offense, which has two prongs and lots of frills, doesn't contradict his preoccupation. Lomachenko wants to draw out his opponents to counter them. He stands a half-step off the perimeter where they can't quite reach him and he can't reach them. Then he baits them. If they take the bait, he hops in with a jab and then hops back out of reach. He's making calculations, looking for patterns, and once he finds them he exploits them with minimal risk to himself because, like Floyd Mayweather, he already has a pretty good idea of what they're going to throw. When is he most aggressive? When his opponent is least aggressive—out of position or covering up. He isn't comfortable with uncalculated risks. Like Floyd, he wants control; and that only happens with an opponent's cooperation.
Stanley Crouch, the late cultural critic and Brooklynite who was at least as contentious as Papa Lopez, understood the set-up. "What a boxer ideally wants to do is turn the opponent into an assistant in his own ass-whipping," he said. "That's really what you want the other guy to do—to assist you in whipping his ass."
Lomachenko built a reputation on willing assistants.
And defeating him was easier than anyone anticipated. The fighter of the future bowed to all-American unruliness and old-fashioned fundamentals.
Old School's comeback Saturday night was long, long overdue. Lopez used his strength and length to draw an invisible border with a warning that said "this far and no farther." Then he enforced it. Instead of letting Lomachenko freely angle around him like he's some stiff at the prom, he angled with him and threw punches. When Lomachenko slipped and sallied past his invisible border, he adjusted his distance and sent the dogs out. He stopped his momentum. He never let him take control. He never cooperated.
By the 8th round, Lomachenko realized that he had no chance to win unless he let go of his preoccupation with defense. He had to "sell out," as Andre Ward said, by getting closer and sallying in when it wasn't safe. Lomachenko won the 8th round—the first of only three that two judges scored his way—but it didn't matter. His mouth had dropped open as if he was getting ready to admit futurama's failure. "I heard him huffing and puffing and I knew I had him," said Lopez.
The 12th round reminds us that Old School remains the gold standard in the sport that's barely a sport. When Papa Lopez had a nervous moment in the corner and urged caution, Lopez refused. "I'm a fighter, I can't give him that," he said, as if to remind us that Old School is more than dust, that it's a disposition.
Teofimo Lopez now stands in a succession of lightweight kings whose dispositions were the impetus behind achievements that make this succession very possibly the most majestic of them all: Joe Gans. Benny Leonard. Tony Canzoneri. Barney Ross. Henry Armstrong. Ike Williams. Carlos Ortiz. Roberto Duran. Julio Cesar Chavez. Pernell Whitaker.
Floyd Mayweather is in that succession too, but the business model that guided his career was rebuked Saturday night. Lopez pointed to the past, polished it up, and declared its superiority. "We're bringing back what the Old School was. You fight the best and push on it. I'm not here to pick and choose who I want to fight because I want to defend my title and keep that 0," he said and shook his head. "No. Nah!"
The lightweight king now beckons chief rivals Devin Haney, Ryan Garcia, and Gervonta Davis to disavow the business model and take up the red flag. He looks north to Josh Taylor and Jose Carlos Ramirez's battle for the jr. welterweight crown and beckons either of them—or both.
 "—C'mon!"
Photo credit: Mikey Williams / Top Rank
Check out more boxing news on video at the Boxing Channel 
To comment on this story in the Fight Forum CLICK HERE
Kelsey McCarson's HITS and MISSES: Takeover Edition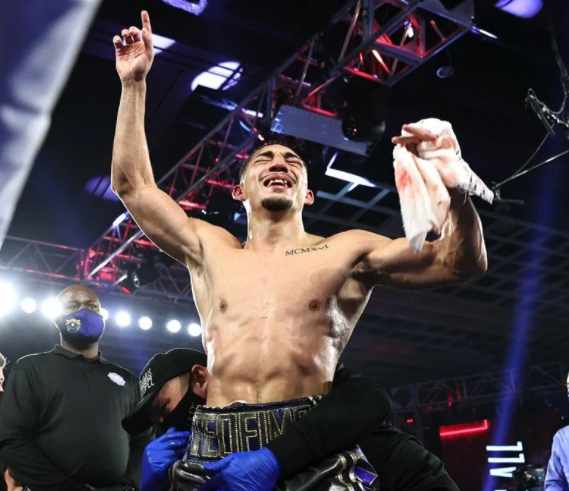 Boxing is back!
Okay, boxing had technically been back for a few months now. But didn't it seem to be more fully back to normal with the weekend's lightweight unification battle between Teofimo Lopez and Vasiliy Lomachenko on ESPN?
Make that double the case now that another edition of HITS and MISSES follows the latest big weekend in boxing, the first installment since the global pandemic began. 
HIT: Teofimo Lopez's Undisputed Takeover
It's one thing to parade something like "Takeover" around as your nickname while promising to be the next great fighter in the sport. It's quite another to actually pull that takeover off, and do it at the tender age of 23 against a three-division world champion that's a massive betting favorite. 
But that's what Lopez did on Saturday night in Las Vegas, and he accomplished it in a way that almost nobody expected. 
Lopez dominated Lomachenko from the start of the fight. He outboxed the clever southpaw savant in a way few people dreamed possible and took home the unanimous decision win. Even among the few who thought the young lion might somehow usurp the old guard, most of that crew thought it would probably be one big punch that sent Loma down for the count.
By the end of the night, Lopez had solidified his status as boxing's newest superstar. He also became the first undisputed lightweight champion since Pernell Whitaker. 
But even if the whole WBC Franchise fiasco leaves you in a place that questions that specific designation, Lopez used his post-fight celebration time to call the other WBC belt holder Devin Haney about a possible future showdown. 
So, Lopez is the undisputed best thing to happen to boxing in a long time. 
MISS: Vasiliy Lomachenko's Slow Start
I like to think Lomachenko is still somewhere out there right now feinting and shuffling his feet around like a dancer. Seriously, though, what was Lomachenko doing for most of Saturday night? He certainly wasn't attempting to win the fight. 
Much was made by the ESPN announcers about how Lomachenko would start slow in fights because he liked to download his opponents' movements before settling on his attacks. But Lomachenko didn't seem all that interested in attacking Lopez until somewhere around the eighth-round. By that time, the 32-year-old was way too far down on the scorecards for anything to matter all that much.
Sure, the last third of the fight was fun to watch. Lomachenko did end up having his moments including a strong 11th round, but it would have been a better fight if Lomachenko had started sooner. 
Instead, the fighter ESPN has long argued deserved to be ranked above everyone else regardless of weight class dispassionately saw his titles ripped away from him with relative ease. 
HIT: Edgar Berlanga's KO Streak
Last year, I noted that Berlanga's incredible streak was probably a case of matchmaking gone awry and that Berlanga would likely suffer later in his career because he wasn't getting any rounds under his belt that mattered. 
My reasoning? Even terrifying power punchers like Deontay Wilder and Gennadiy Golovkin didn't dispatch their early opponents in such decisively one-sided ways. 
Maybe it was just the lack of boxing around due to the global pandemic, but now I've flipped on Berlanga's knockout streak. The 23-year-old scored his 15th first-round stoppage in a row against Lanell Bellows on Saturday's Top Rank on ESPN card. 
It's become one of the most interesting and noteworthy streaks in the sport, and this time Berlanga stopped an opponent who had never suffered that fate before in any round, much less the first. 
Berlanga's 15 KOs in 15 fights is good television. 
MISS: Boxing Judge's Viral 'Social Dilemma'
Lewis Ritson was awarded a split-decision victory over former lightweight titleholder Miguel Vazquez on Saturday in England in a junior welterweight bout dubbed by the Sporting News as the "worst decision of 2020."
According to CompuBox, Ritson's "constant forward movement and snappier punches" earned him the nod on two of the judges' scorecards even though Vazquez had out-landed him in all the important punch stat categories (193-141 overall, 80-75 jabs, 113-66 power).
But the biggest controversy was the viral picture of judge Terry O'Connor apparently looking at his phone during the fight that he scored 117-111 for Ritson. 
That didn't sit well with anyone who believes judges should be watching the fights they're tasked with scoring.
But in the wake of Netflix's documentary film "The Social Dilemma," that shows just how ingenious today's artificial intelligence is at boosting user engagement so companies can sell advertising time to the unwitting people on the other end who don't know why they can't put their phones down. Maybe O'Connor and others should be mandated to place their phones in a place they can't be accessed during fights. 
That would keep the social media outrage that's going on right now over the few seconds O'Connor spent looking away from the action and point it more toward what appears to be boxing's bigger problem: phones or no phones, too many boxing judges don't know how to score fights. 
HIT: The Wonder of Complementary Programming 
Boxing counterprograms itself so much these days through the different promotional companies and networks out there that it's nice to enjoy at least one day in recent history where a big fight happened and there weren't any other big fights attempting to grab our attention. 
Not only did that happen, but ESPN wisely chose not to split programming between it's MMA and boxing audiences on Saturday. 
ESPN is the home to Top Rank on ESPN boxing as well as the world's leading MMA promotional company, UFC.
Like Top Rank, the UFC had a massive fight card on its schedule on Saturday, and the boxing/UFC audiences are fractured enough that both cards could have somewhat reasonably ran against each other. 
Instead, the UFC's Fight Night card in Abu Dhabi ran early in the evening, and it meant UFC fans who might be somewhat interested in the big fight in boxing could be funneled to the main card featuring Lopez vs. Lomachenko. 
That's great for both sports, the promoters and ESPN, too. Top Rank's Bob Arum and UFC's Dana White might hate each other for personal and political reasons, but the rising tide of complementary programming on ESPN will ultimately have all ships rising. 
Check out more boxing news on video at the Boxing Channel 
To comment on this story in the Fight Forum CLICK HERE
Photo credit: Mikey Williams / Top Rank