Boxing Movies We Hope to See: Suggested Storylines from 50+ Boxing Notables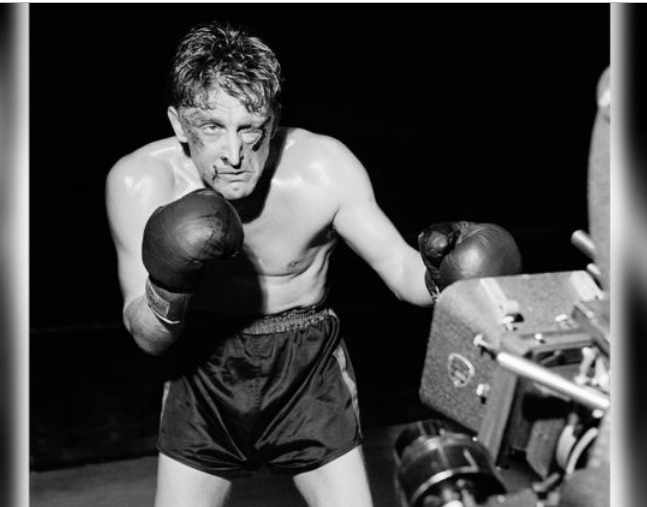 The Fourth Quarterly TSS Survey: Part One (A-K) — The question for our final survey of 2019 was not an easy one. "If you were to make a boxing movie, what would the subject be? How might you title it (optional)?" There was an excellent collection of inputs from a larger than normal number of respondents, including many former fighters. Hence, we are running this story in two parts. The respondents are listed in alphabetical order.
BONES ADAMS — former world super bantamweight champion, elite trainer: A movie about me and my complex life. How many white guys do you know from Kentucky who went on to become a world champion?
RUSS ANBER — elite trainer, cornerman, and owner of Rival Boxing Equipment: Provided it would be given the budget it deserved, my movie would be called "On God's Side" as it tells the tale of the parallels of both the Louis vs Schmeling fights and the rise of the Nazi regime and eventually World War II, while the world watched both intently.
I'd follow that with "No Quarrel," the story of Ali's stand against the establishment and the Viet Nam war, his subsequent suspension, the social divisiveness, and Ali's subsequent return vs Joe Frazier in the most politically important fight since Louis vs Schmeling.
MATT ANDRZEJEWSKI –TSS boxing writer: I'd make a movie about Archie Moore. I'm surprised one has not yet been done. It would be a great story to tell the world of perseverance and determination. I'd title it "The Old Mongoose."
DAVID AVILA — TSS West Coast Bureau Chief: I'd do a story on a guy named Luis Magana. He passed away 10 years ago in his late 90s. He was a former PR for the Olympic Auditorium and his dad was a PR for the Olympic when it was first built. He had so many stories to share about guys like Jack Dempsey, Joe Louis and Mexican fighters like Baby Arizmendi and Art Aragon. He was also a sort of playboy who knew many Hollywood starlets. Incredible guy.  ".…if you don't know who Luis Magana is, then you're not a real boxing writer": Hector Zapata, Los Angeles Reporter
BOB BENOIT — former professional fighter, current pro referee and judge: It was the 60's, and New England Pro boxing was roaring with a fight or two every week in New England.  Worcester- Portland – North Adams – Boston – and New Bedford were SOME of the fistic hotbeds. Our fighter, a 20-year-old white male from rural Maine was called on every week. Short on money and long on need, he had amassed 27 fights in 18 months. The last one was a brutal affair with Gene Cyclone Herrick. Following a bad beating and after paying his cornerman, he went home with $40. Then, Sam Silverman, the Promoter, needed to fill in a fight card at the last moment in Boston and called the fighter but received no answer. He had died from a brain injury 2 days after the Herrick fight. "Nobody Answered the Phone."
JEFF BUMPUS — former fighter and writer: Danny "Little Red" Lopez was of Ute Indian, Mexican, and Irish heritage. He had been moved from one foster home to another, and coming off a Ute Indian Reservation in Utah, to become the WBC featherweight champion. Obvious title: "Little Red."
TRACY CALLIS — eminent boxing historian: I'd make a movie about James J. Jeffries and use the book, "A Man Among Men," by Kelly Nicholson, as the guide. Jeffries was a great champion and lost the only fight of his career in a comeback contest after a long five-year layoff.
STEVE CANTON — the face of boxing in South Florida: I'd do a documentary about the difference between Old School boxers and current boxers, the difference between old training methods and new, the difference between old trainers and current trainers and illustrate the demise of the technique of the Sweet Science with a plea to bringing back the old tried and proven methods.
GUY CASALE — former fighter and retired policeman/lawyer: Mine would concern Organized Crime's continued influence on boxing. My title would be "Owned."
MONTE COX — former fighter; noted boxing historian: Sam Langford. Since his most well-known nickname, The Boston Tar Baby, might not translate well in today's world, and his other nicknames such as "The Boston Terror" might have someone thinking of the Boston marathon bombing, I'd just call it "Feared, the Sam Langford Story." One of the most avoided boxers in history, he was never given the opportunity because he was too black and too good. Even Jack Johnson drew the color line against him once Sam hit the peak of his powers. Langford had 126 knockouts with nearly all the top heavyweights of his era on the victim list.
MICHAEL CULBERT — former super middleweight contender: I'd make a movie about the life and times of Hector Camacho and call it: "Too Macho."
JOEY "TANK" DAWEJKO — heavyweight contender:  It would be about all the bad stuff that goes on in the boxing world! Title: "Corruption."
DAVID DIAMANTE — ring announcer, actor, tv host, and sports announcer: Sam Langford. Call it "Fight to the Finish." Keep it gritty and real, in the vein of "Fat City".
JILL DIAMOND — WBC International Secretary; "WBC Cares" Chair: One of the greatest and most interesting champions and a hero whose legacy was tarnished by a questionable suicide; Alexis Argüello.
CHARLIE DWYER– former fighter, pro referee, and member of Marine Corps Boxing Hall of Fame: My story would be about Arturo Gatti and would be called "Blood and Guts."
STEVE FARHOOD – TV commentator, former editor The Ring magazine and 2017 IBHOF inductee: Two movies: One, a biopic of Matthew Saad Muhammad. Two: A boxing parody, making fun of all the things in boxing that deserve to be made fun of (there are so many!).
MATT FARRAGO — former fighter and founder and President of RING 10: "When the Last Blow Lands." The subject would be whether boxers suffer from CTE like in football or do they just end up Punchy which doesn't sound so bad? I could pick 20 big name fighters that faded away to nothing and nobody said anything. My last trainer was Emile Griffith and I witnessed his deterioration into oblivion and death. Totally forgotten. The Quarry brothers. Same thing.
RICK FARRIS — founder and President, West Coast Boxing Hall of Fame: I'd make a film like the cool one of which I am now a part; namely, a documentary about the Olympic Auditorium. And I am beyond excited about Steve DeBro's brilliant film, "18th & Grand" which is in post-production and which is the Olympic Auditorium Project. As an aside, I'd never do an Ali-type film or a Rocky fantasy.
BERNARD FERNANDEZ — TSS mainstay and lifetime member of the BWAA: Flicks about two Philly fighters—Matthew Saad Muhammad and Bernard Hopkins—with terrific backstories that immediately come to mind. Saad was abandoned on a city street as a toddler by a relative, grew up to be a light heavyweight champion and one of the great action fighters. B-Hop did a prison stretch, lost his pro debut but went on to become the most enduring of champions, in two weight classes. But if push comes to shove, I might go with Craig Bodzianowski who lost his left leg from the knee down in a motorcycle accident, got fitted for a prosthetic leg and returned to the ring and did well enough to earn a shot at a cruiserweight title. See: https://tss.ib.tv/boxing/featured-boxing-articles-boxing-news-videos-rankings-and-results/17009-later-gator-bodzianwski-1-legs-a-1-big-heart.
JERRY FITCH — Cleveland's Mr. Boxing; author, historian: I'd make a movie about Jimmy Bivins with the same title as my book "James Louis Bivins….The Man Who Would Be Champion." Actually in 1999/2000 a couple from New York came to Cleveland several times and interviewed the family, Jimmy Bivins and me, shot a lot of footage, tracked down surviving opponents, etc. They were planning on doing a documentary film on Jimmy. Then, just like that, they disappeared. It would have been interesting as there were many neat side stories. 
SUE TL FOX — former world class female boxer, founder/president of WBAN™ and IWBHF: If I were to make a boxing movie, I would title the movie, "The Fighter Within." It would be about the life and struggles of the 1970s to 1980s female boxer Lady Tyger Trimiar who struggled not only to be recognized inside the ring—- but outside the ring as she made countless efforts to get women's boxing to be recognized and to improve the sport for not only herself but others.
JEFFREY FREEMAN — TSS writer: "Having your words published, like entering a ring, puts your talent on display. And there's nowhere to hide. The truth is revealed. And sometimes, the results can be disastrous." ~ Erik Kernan Jr., Resurrecting The Champ. There needs to be a proper film made about the history of boxing writers. From Liebling to Collins to BFern and beyond, there is a very colorful story to be told about those who have penned boxing's most colorful stories. The only other time such an endeavor was attempted was in 2007's Resurrecting The Champ, an honest movie told through the eyes of a young fictional sports writer assigned to cover boxing while also uncovering some of its essential hidden truths.
CLARENCE GEORGE — writer and historian: Many years ago, there was talk of a movie on "Two Ton" Tony Galento, with Burt Young in the title role. It never came to pass, unfortunately, but I think it should. After all, Tony's easily among boxing's most colorful characters. As Young's rapidly approaching 80, however, it would have to star somebody else. Not sure who, but I'm open to suggestions.
BUDDY GIBBS — author and historian: My movie would be on the great trainer Harry Wiley from the streets of Harlem; he fought as an amateur boxer until he became a trainer. Harry worked as a water boy for Jack Dempsey, worked in the camp of Harry Wills, and gawked at Sam Langford during his fighting days. As a trainer, Wiley molded Ray Robinson into arguably the greatest fighter that ever lived. Harry was also the reason why the Mob did not have their foot on Robinson's throat during his career. He worked with Ambers, Armstrong, Baby Joe Gans, Ali, and many others. In 1932, he became the first African-American to train a U.S. Olympic boxing team; unfortunately, due to racial discrimination, he was replaced before the start of the event. He battled against prejudice as a matchmaker and promoter and even tried to help arrange bouts for Ali during his exile. He stood up against racial injustice in boxing, stood his ground against the Mob, helped mold some of the greatest fighters of all-time, and remained humble through it all.
HENRY HASCUP — boxing historian and President of the New Jersey Boxing Hall of Fame: There are so many so I just can't pick just one. Sam Langford, Harry Greb, Mickey Walker and Archie Moore would be the ones I would like to see. They all grew up in hard times and overcame problems that no fighter today would even think of. When we go over the best fighters of all-time, most young people don't even know who these fighters are, so we should educate them by putting their stories up on the BIG screen!
CHUCK HASSON — historian, author. "HE FIGHTS FOR A LIVING." A story about a club fighting journeyman who travels the country (and world) fighting everywhere he can get a fight. The experiences he encounters, both good and bad, and his chances of winning a close verdict are slim and none.
JACK HIRSCH — former President and now lifetime member of the BWAA: It's amazing that a movie has never been made about one of the most flamboyant fighters in history, Sugar Ray Robinson. I'd make one and call it "SUGAR RAY."
CRAIG HOUK — Founder/CEO Indiana Boxing Hall of Fame; fought 110 pro bouts: I'd do one called "Legacies," and it would be about the price of fame if you really chase greatness.
BRUCE KIELTY — booking agent; boxing historian: For me, the obvious choice is a biopic of Stanley Ketchel
1) man who lived every minute like it was his last.
2) A man who had cojones as large as bowling balls.
3) A man who had a good heart for his family
4) A man who brought massive excitement every time that he entered a ring.
5) A man who reportedly was a ladies man of the first order.
6) A man who departed this world at only 24 (violently) yet is still remembered today.
7) A title has to sell a film to the public, so I'd title it "CRAZY STANLEY."
STUART KIRSCHENBAUM — Boxing Commissioner Emeritus, State of Michigan: "ROXY"…the story of John Roxborough…a leading gambling racket boss, helped operate a policy and numbers business in Detroit. His $10 million annual business was at the center of a scandal that led to the indictment, prosecution and prison sentences of street hustlers, police officers as well as former Mayor Richard Reading of Detroit…all served prison time. "Roxy" co-managed world heavyweight champion Joe Louis whom he met in 1931 when the "Brown Bomber" was a teenager learning to box at Brewster Recreation Center.  
MARK KRAM JR — multi-award-winning feature writer and author: My aim is to arrange for the development of a limited series based on my book, "Smokin' Joe: The Life of Joe Frazier." From his childhood in the Jim Crow South to his wars in and out of the ring with Muhammad Ali, Joe lived an extraordinarily eventful life, one that was populated by an array of colorful characters such as Gypsy Joe Harris, Yank Durham, Eddie Futch and so on. Far more complex that even his fans understood him to be, his story is far larger in scope than a single biopic could comfortably accommodate. Given his signature style of never backing up, I'd call it "RELENTLESS."
Editor's Note: The photo is of Kirk Douglas from the 1949 RKO movie "Champion." Douglas turns 103 on Dec. 9.
Ted Sares is a member of Ring 8 and a member of Ring 4 and its Boxing Hall of Fame and a lifetime member of Ring 10 which in 2019 honored him with the first annual Harold Lederman Award for Historian. He also is an Auxiliary Member of the Boxing Writers Association of America (BWAA). He still competes as a power lifter in the Master Class.
Check out more boxing news on video at The Boxing Channel  
To comment on this story in The Fight Forum CLICK HERE
International Brotherhood of Prizefighters Rankings: Week of September 24, 2023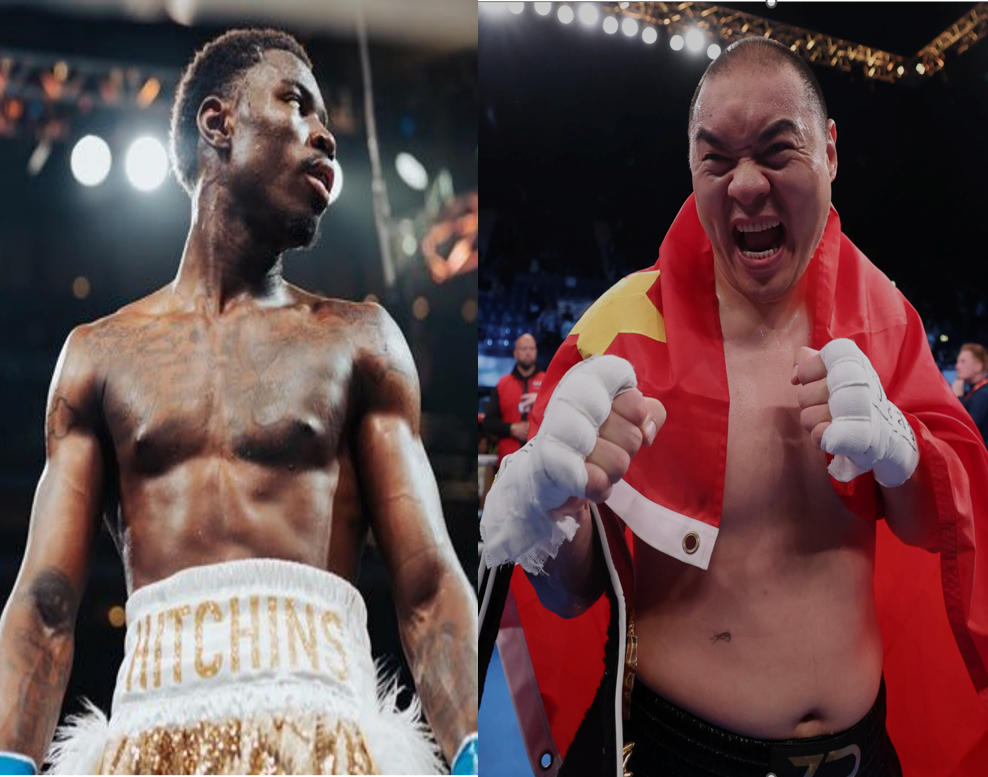 International Brotherhood of Prizefighters Rankings: Week of September 24, 2023

What's in a nickname, you ask?  Zhilei "Big Bang" Zhang exhibited shades of the legendary Brown Bomber, Joe Louis; the exception being he conducts business from the port side.  Zhang's 3rd round stoppage of Joe Joyce sees Joyce exiting the top 10 in the heavyweight division.  Also exiting due to inactivity is Andy Ruiz and Luis Ortiz, who last fought each other on September 4, 2022.  Gaining entries are Daniel Dubois, Dillian White and Derek Chisora, at 8, 9 and 10 respectively.
At 140, Richardson Hitchins earned his asterisk with a one sided decision over Jose Zepeda.  Hitchins enters the top 10 in the 7th slot, while Zepeda falls to 8th.  Zhankosh Turarov drops to 9th in the world and immediately underneath him, rounding out the top 10, is Elvis Rodriguez. Scotland's Josh Taylor gets bumped from the 10th slot.
At 108, World Champion Kenshiro Teraji defended his title with a stoppage of 4th ranked Hekkie Budler in round 9 of a scheduled 12.  Budler drops to 7th, see list for reshuffle.
*Please note that when the fighter's name appears with an asterisk it represents a movement in ranking from the previous week.
105lbs
♛ Vacant
1            Thammanoon Niyomtrong (Knockout CP Freshmart) (Thailand)
2            Panya Pradabsri (Petchmanee CP Freshmart) (Thailand)
3            Oscar Collazo (USA)
4            Ginjiro Shigeoka (Japan)
5            Daniel Valladares (Mexico)
6            Yudai Shigeoka (Japan)
7            Melvin Jerusalem (Philippines)
8            Masataka Taniguchi (Japan)
9            Rene Mark Cuarto (Philippines)
10          Yudai Shigeoka (Philippines)
108lbs
♛ Kenshiro Teraji (Japan)
1            Jonathan Gonzalez (Puerto Rico)
2            Masamichi Yabuki (Japan)
3            Sivenathi Nontshinga (South Africa)
4            Elwin Soto (Mexico)*
5            Regie Suganob (Philippines)*
6            Shokichi Iwata (Japan)*
7            Hekkie Budler (South Africa)*
8            Carlos Canizales (Venezuela)
9            Daniel Matellon (Panama)
10          Miel Fajardo (Philippines)
112lbs
♛ Vacant
1            Sunny Edwards (England)
2            Artem Dalakian (Ukraine)
3            Julio Cesar Martinez (Mexico)
4            Angel Ayala Lardizabal (Mexico)
5            David Jimenez (Costa Rica)
6            Jesse Rodriguez (USA)
7            Ricardo Sandoval (USA)
8            Felix Alvarado (Nicaragua)
9            Seigo Yuri Akui (Japan)
10          Taku Kuwahara (Japan)
115lbs
♛ Juan Francisco Estrada (Mexico)
1            Roman Gonzalez (Nicaragua)
2            Kazuto Ioka (Japan)
3            Fernando Martinez (Argentina)
4            Junto Nakatani (Japan)
5            Srisaket Sor Rungvisai (Thailand)
6            Kosei Tanaka (Japan)
7            Andrew Moloney (Australia)
8            Francisco Rodriguez Jr. (Mexico)
9            Pedro Guevara (Mexico)
10         Donnie Nietes (Philippines)
118lbs
♛ Vacant
1            Emmanuel Rodriguez (Puerto Rico)
2            Alexandro Santiago (Mexico)
3            Jason Moloney (Australia)
4            Vincent Astrolabio (Philippines)
5            Gary Antonio Russell (USA)
6            Takuma Inoue (Japan)
7            Nonito Donaire (Philippines)
8            Ryosuke Nishida (Japan)
9            Keita Kurihara (Japan)
10          Paul Butler (England)
122lbs
♛ Vacant
1            Naoya Inoue (Japan)
2            Marlon Tapales (Philippines)
3            Stephen Fulton (USA)
4            Luis Nery (Mexico)
5            Murodjon Akhmadaliev (Uzbekistan)
6            Sam Goodman (Australia)
7            Azat Hovhannisyan (Armenia)
8            Kevin Gonzalez (Mexico)
9            Ra'eese Aleem (USA)
10          Liam Davies (England)
126lbs
♛ Vacant
1            Luis Alberto Lopez (Mexico)
2            Leigh Wood (England)
3            Brandon Figueroa (USA)
4            Rey Vargas (Mexico)
5            Mauricio Lara (Mexico)
6            Robeisy Ramirez (Cuba)
7            Mark Magsayo (Philippines)
8            Josh Warrington (England)
9            Reiya Abe (Japan)
10          Otabek Kholmatov (Uzbekistan)
130lbs
♛ Vacant
1            Emanuel Navarrete (Mexico)
2            Joe Cordina (Wales)
3            Hector Garcia (Dominican Republic)
4            O'Shaquie Foster (USA)
5            Oscar Valdez (Mexico)
6            Shavkatdzhon Rakhimov (Tajikistan)
7            Otar Eranosyan (Georgia)
8            Lamont Roach (USA)
9            Eduardo Ramirez (Mexico)
10          Kenichi Ogawa (Japan)
135lbs
♛ Devin Haney (USA)
1            Gervonta Davis (USA)
2            Vasily Lomachenko (Ukraine)
3            Isaac Cruz (Mexico)
4            William Zepeda Segura (Mexico)
5            Frank Martin (USA)
6            Shakur Stevenson (USA)
7            Maxi Hughes (England)
8            George Kambosos Jr (Australia)
9            Keyshawn Davis (USA)
10          Raymond Muratalla (USA)
140lbs
♛ Teofimo Lopez (USA)
1            Regis Prograis (USA)
2            Jose Ramirez (USA)
3            Jack Catterall (England)*
4            Subriel Matias (Puerto Rico)*
5            Arnold Barboza Jr. (USA)*
6            Gary Antuanne Russell (USA)*
7            Richardson Hitchins (USA)*
8            Jose Zepeda (USA)*
9            Zhankosh Turarov (Kazakhstan*)
10          Elvis Rodriguez (Dominican Republic)*
147lbs
♛ Terence Crawford (USA)
1            Errol Spence (USA)
2            Jaron Ennis (USA)
3            David Avanesyan (Russia)
4            Cody Crowley (Canada)
5            Alexis Rocha (USA)
6            Rashidi Ellis (USA)
7            Souleymane Cissokho (Senegal)
8            Roiman Villa (Venezuela)
9            Egidijus Kavaliauskas (Lithuania)
10          Shakhram Giyasov (Uzbekistan)
154lbs
♛ Jermell Charlo (USA)
1            Tim Tszyu (Australia)
2            Brian Mendoza (USA)
3            Jesus Alejandro Ramos (USA)
4            Sebastian Fundora (USA)
5            Erickson Lubin (USA)
6            Michel Soro (Ivory Coast)
7            Magomed Kurbanov (Russia)
8            Tony Harrison (USA)
9            Israil Madrimov (Uzbekistan)
10          Bakhram Murtazaliev (Russia)
160lbs
♛ Vacant
1            Gennady Golovkin (Kazakhstan)
2            Carlos Adames (Dominican Republic)
3            Zhanibek Alimkhanuly (Kazakhstan)
4            Chris Eubank Jr. (England)
5            Liam Smith (England)
6            Sergiy Derevyanchenko (Ukraine)*
7            Vincenzo Gualtieri (Germany)
8            Felix Cash (England)
9            Michael Zerafa (Australia)
10          Esquiva Falcao (Brazil)
168lbs
♛ Canelo Alvarez (Mexico)
1            David Benavidez (USA)
2            Caleb Plant (USA)
3            Christian Mbilli (France)
4            David Morrell (Cuba)
5            John Ryder (England)
6            Pavel Silyagin (Russia)
7            Vladimir Shishkin (Russia)
8            Carlos Gongora (Ecuador)
9            Jaime Munguia (Mexico)
10          Demetrius Andrade (USA)
175lbs
♛ Artur Beterbiev (Canada)
1          Dmitry Bivol (Russia)
2          Joshua Buatsi (England)
3          Callum Smith (England)
4          Joe Smith Jr. (USA)
5          Gilberto Ramirez (Mexico)
6          Anthony Yarde (England)
7          Dan Azeez (England)
8          Ali Izmailov (Russia)
9          Michael Eifert (Germany)
10        Igor Mikhalkin (Germany)
200lbs
♛ Jai Opetaia (Australia)
1            Mairis Breidis (Latvia)
2            Chris Billam-Smith (England)
3            Richard Riakporhe (England)
4            Aleksei Papin (Russia)
5            Badou Jack (Sweden)
6            Arsen Goulamirian (France)
7            Lawrence Okolie (England)
8            Yuniel Dorticos (Cuba)
9            Mateusz Masternak (Poland)
10          Ilunga Makabu (So. Africa)
Unlimited
♛ Oleksandr Usyk (Ukraine)
1            Tyson Fury (England)
2            Zhilei Zhang (China)
3            Deontay Wilder (USA)
4            Anthony Joshua (England)
5            Filip Hrgovic (Croatia)
6            Arslanbek Makhmudov (Russia)*
7            Frank Sanchez (Cuba)*
8            Daniel Dubois (England)*
9            Dillian White (England)*
10          Derek Chisora (Zimbabwe)*
To comment on this story in the Fight Forum, CLICK HERE.
Canelo-Charlo Gets All the Ink, but Don't Overlook the Compelling Match-up of Gassiev-Wallin in Turkey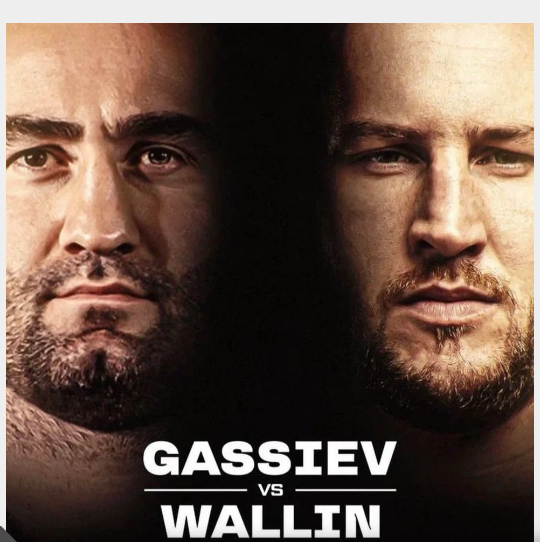 Canelo-Charlo Gets All the Ink, but Don't Overlook the Compelling Match-up of Gassiev-Wallin in Turkey
The eyes of the boxing world will be on Las Vegas this Saturday where Mexican superstar Saul "Canelo" Alvarez risks his four super middleweight title belts against unified 154-pound champion Jermell Charlo. Earlier that day at a luxury resort hotel in the city of Antalya on the Mediterranean coast of Turkey, there's a heavyweight match sitting under the radar that may prove to be the better fight. It's an intriguing match-up between former world cruiserweight title-holder Murat Gassiev and Swedish southpaw Otto Wallin, a bout with significant ramifications for boxing's glamour division.
Gassiev (30-1, 23 KOs) and Wallin (25-1, 14 KOs) have only one loss, but those setbacks came against the top dogs in the division. Gassiev was out-boxed by Oleksandr Usyk back in the days when both were cruiserweights. Wallin gave Tyson Fury a world of trouble before losing a unanimous decision.
Since those fights, both have been treading water.
Gassiev
Gassiev was inactive for 27 months after his match with Usyk while dealing with legal issues and an injury to his left shoulder. He is 4-0 (4 KOs) since returning to the ring while answering the bell for only eight rounds. The only recognizable name among those four victims is German gatekeeper Michael Wallisch. After stopping Wallisch, Gassiev was out of action for another 13 months while reportedly dealing with an arm injury.
A first-round knockout of Carlouse Welch, an obscure 40-something boxer from the U.S. state of Georgia on Aug. 26, 2022, in Belgrade, Serbia, was promoted as a title fight. The sanctioning body was the Eurasian Boxing Parliament (insert your own punchline here). Gassiev followed that up with a second-round knockout of former NFL linebacker Mike Balogun who came in undefeated and was seemingly a legitimate threat to him.
Although he has yet to fight a ranked opponent since leaving the cruiserweight division, Gassiev — a former stablemate of Gennady Golovkin who has been living in Big Bear, California, training under Abel Sanchez – is one of the most respected fighters in the division because he has one-punch knockout power as Balogun and others can well attest. The rub against the Russian-Armenian bruiser is that he is somewhat robotic.
Wallin
Otto Wallin, a 32-year-old southpaw from Sweden who trains in New York under former world lightweight champion Joey Gamache, fought Tyson Fury on Sept. 14, 2019 at the MGM Grand in Las Vegas. There was a general feeling that the Swede would be a stroll in the park for Fury, but to the contrary, he gave the Gypsy King a hard tussle while losing a unanimous decision.
Wallin is 5-0 since that night beginning with victories over Travis Kauffman (KO 5) and Dominic Breazeale (UD 12), but his last three opponents were softer than soft and all three lasted the distance. In order, Wallin won an 8-round decision over Kamil Sokolowski, who was 11-24-2 heading in, won a 10-round decision over ancient Rydell Booker, and won an 8-round decision over Helaman Olguin. His bout with Utah trial horse Olguin was at a banquet hall in Windham, New Hampshire.
It isn't that Wallin has been avoiding the top names in the division; it's the other way around. His promoter Dmitriy Salita reportedly came close to getting Wallin a match with Anthony Joshua whose team had second thoughts about sending Joshua in against another southpaw after back-to-back setbacks to Oleksandr Usyk.
Gassiev vs Wallin is a true crossroads fight. Both are in dire need of a win over a credible opponent. At last look, Gassiev, who figures to have the crowd in his corner, was a 3/1 favorite.
To comment on this story in the Fight Forum CLICK HERE
Skavynskyi and Bustillos Win on a MarvNation Card in Long Beach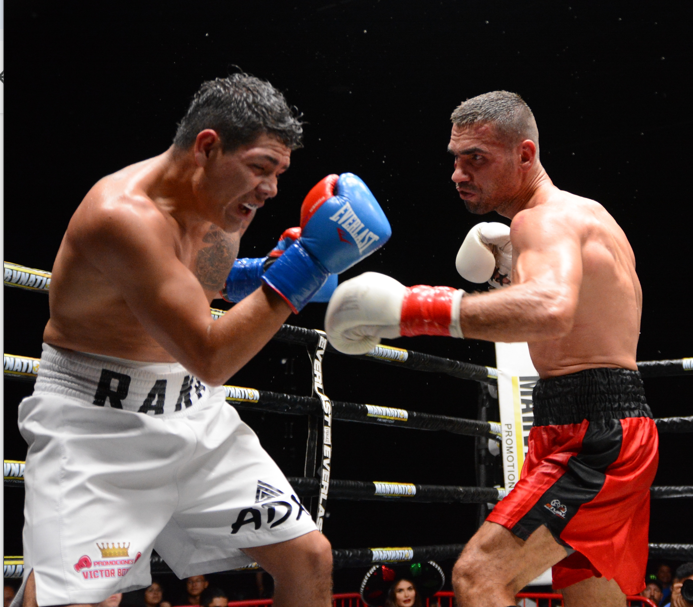 Skavynskyi and Bustillos Win on a MarvNation Card in Long Beach
LONG BEACH, Ca.-A cool autumn night saw welterweights and minimumweights share main events for a MarvNation fight card on Saturday.
Ukraine's Eduard Skavynskyi (15-0, 7 KOs) experienced a tangled mess against the awkward Alejandro Frias (14-10-2) but won by decision after eight rounds in a welterweight contest at the indoor furnace called the Thunder Studios.
It was hot in there for the more than 600 people inside.
Skavynskyi probably never fought someone like Mexico's Frias whose style was the opposite of the Ukrainian's fundamentally sound one-two style. But round after round the rough edges became more familiar.
Neither fighter was ever damaged but all three judges saw Skavynskyi the winner by unanimous decision 79-73 on all three cards. The Ukrainian fighter trains in Ventura.
Bustillo Wins Rematch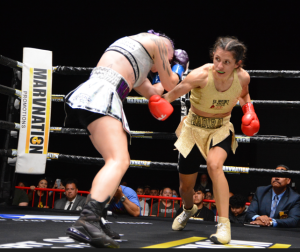 In the female main event Las Vegas' Yadira Bustillos (8-1) stepped into a rematch with Karen Lindenmuth (5-2) and immediately proved the lessons learned from their first encounter.
Bustillos connected solidly with an overhand right and staggered Lindenmuth but never came close to putting the pressure fighter down. Still, Bustillos kept turning the hard rushing Lindenmuth and snapping her head with overhand rights and check left hooks.
Lindenmuth usually overwhelms most opponents with a smothering attack that causes panic. But not against Bustillos who seemed quite comfortable all eight rounds in slipping blows and countering back.
After eight rounds all three judges scored the contest for Bustillos 78-74 and 80-72 twice. Body shots were especially effective for the Las Vegas fighter in the fifth round. Bustillos competes in the same division as IBF/WBO title-holder Yokasta Valle.
Other Bouts
In a middleweight clash, undefeated Victorville's Andrew Buchanan (3-0-1) used effective combination punching to defeat Mexico's Fredy Vargas (2-1-1) after six rounds. Two judges scored it 59-55 and a third 60-54 for Buchanan. No knockdowns were scored.
A super lightweight match saw Sergio Aldana win his pro debut by decision after four rounds versus Gerardo Fuentes (2-9-1).
Photos credit: Al Applerose
To comment on this story in the Fight Forum CLICK HERE