The Fifty Greatest Flyweights of All Time: Part Three 30-21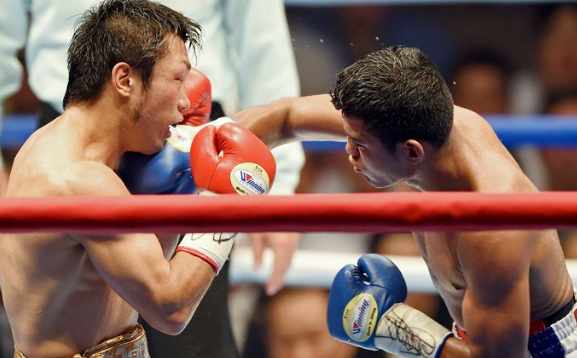 The Fifty Greatest Flyweights of All Time: Part Three 30-21
In Part Three we meet fighters who approach true greatness, but who, for whatever reasons, failed to grasp the nettle. We also take in the full vista of the flyweight division traveling back to the First World War and sweeping right up to the present day with a selection of fighters as different as they were excellent.
Running into Fighting Harada in Part Two means that we have already let the head-to-head monster out of the genie's lamp but there are one or two named below who could have lived with him.
Despite this, and an array of all-time great scalps and some astonishing facts and figures these men do come up just short of the top twenty, however.
This cannot be explained in its entirety here – in large part it is due more to the wonderful talent we will discuss in Parts Four and Five.
#30 – Terry Allen (1942-1954)
Londoner Terry Allen was difficult to rank. He had one of those careers where he seemed at times capable of anything and at others, limited. Nothing is more demonstrative of this than his bizarre trilogy with the superb Northern Irishman, Rinty Monaghan.
The two first met in 1947, both men already well established as flyweights of class, Monaghan then the #1 contender to the flyweight crown. Their all British affair would see the winner advance to a shot at the champion, Jackie Paterson, in another lucrative domestic contest. Much was at stake.  Focus was paramount.
Allen was blasted out in a single round.
He got his chance at revenge in 1949. Monaghan, by then the champion, gave his storied old foe a chance at redemption in an eight-round non-title fight at the Harringay Arena in London and Allen grabbed at it with both hands, climbing from the canvas to dominate a torrid sixth round and receive a deserved decision over the short distance. A championship fight was his reward.
Allen got everything right early, dropping his nemesis heavily in the second round, but seems perhaps to have been disorganized in following up his advantage. Monaghan survived. The Coventry Evening Telegraph described the fight as "the biggest fright of [Monaghan's] life" and it is suggested, perhaps, that the Northern Irishman was given the benefit of the doubt on home soil in escaping with a draw; whatever the detail, Monaghan promptly retired and the title passed into vacancy.
Allen would lift that title in 1950, outpointing Honore Pratesi to begin a new lineage; that lineage passed to Dado Marino just four months later as Allen in turn dropped a decision out in Hawaii.
Another crackling series with Dickie O'Sullivan and a victory over contender Norman Tennant enhances his standing and his legacy; stories, perhaps, for another day.
#29 – Muangchai Kittikasem (1988-1999)
Muangchai Kittikasem is a perennially underrated fighter who reigned undisputed as the best flyweight in the world in 1991 and 1992. He then made way for the extraordinary Yuri Arbachakov but he ended the reign of a fighter just as extraordinary, that of Sot Chitalada, the great Thai.
The first time they met was in February 1991, a vicious contest that left Chitalada repeatedly tangled in or draped over the ring ropes. It was his first ever stoppage loss. His second was just around in the corner in the rematch, staged almost exactly one year later.
Chitalada survived two heavy knockdowns in the second round, but only to be savagely dispatched in the ninth. Kittikasem, then, mastered Chitalada but he could never supplant him and achieve his superstar status. In between his two battles with Chitalada, Kittikasem staged a fight of the year contender with the highly ranked Jung Koo Chang, surviving three knockdowns himself to dispatch his Korean opponent in the twelfth and final round with the fight in the balance. He also sneaked past Alberto Jimenez in a narrow majority decision, another excellent fight.
When Arbachakov came in along, Kittikasem was far from "ready to be taken" and it must have hurt to have to step aside for the better man. An underappreciated legacy underpinned by that victory over Chitalada should see him more fondly remembered than he generally is.
#28 – Percy Jones (1911-1916)
Percy Jones was the other top Welsh flyweight from the World War One era who sadly never met the great Jimmy Wilde in the ring. It seems odd that their paths never crossed but Jones had a relatively short career, although he packed in plenty.
He first made his mark early in 1914 beating Londoner Bill Ladbury in a desperate scrap that saw him a points winner. A weird hybrid of styles, Jones seems to have fought out of the American crouch but kept the British propensity to stress the jab above all else, a frustrated stylist. Quick, powerful and famous in his own time for the accuracy and sharpness of his left hand, Jones took the British and European titles from Ladbury as well as an uneasily burgeoning version of the world title, leading many to name him the first Welsh world champion.
Whatever the validity of this claim, Jones became the pre-eminent flyweight for a spell while Wilde was emerging. His chief dance partners were Joe Symonds, who we ran across in Part One, Jones winning three of their four matches, and Eugene Criqui, with whom he split a series 1-1. The most meaningful of these contests, with Percy's titles on the line, took place in March of 1914 and was perhaps the finest performance of the Welshman's career.
It would also be his last at the flyweight limit. Jones always made war with his body to cut to the requisite poundage and he had taken the flyweight adventure as far as it could go.
The valleys of Wales rarely fail to astonish with the huge assortment of brilliant talent they've gifted to boxing over the years, but the Jones/Wilde domination of the blooming flyweight division's early years is perhaps the most spectacular.
#27 – Santos Laciar (1976-1990)
Santos Laciar was a sawed-off 5'1" Argentine who sported the heart of a much larger man, reflected in the fact that he was never stopped in 100 boxing contests. He was a true centurion, rarer and more beautiful for the fact that he became one in 1990 in the third decade of his career and the year of his final contest.
For all that, he was never the lineal title-holder, but rather a belt-holder (Atonio Avelar, Freddy Castillo and Ele Mercedes the true champions who evaded his grasp) Laciar gathered a splendid resume, besting Peter Mathebula and Juan Herrera, who were both among the most admired flyweights of the early eighties. Defeats of former lineal champion Prudencio Cardona, the past prime Betulio Gonzalez and Hilario Zapata all speak for him.
The best of Laciar can be readily seen online in the form of his 1981 destruction of Mathebula.  Much rangier than Laciar, Mathebula was then the #3 contender to the flyweight crown and favored to beat his smaller opponent on his native South African soil; 5,000 miles from home, Laciar tucked up, narrowed himself, and put on a glory of slippage, nullifying Mathebula's excellent jab. A delicious and short left-hook ate up the real estate Mathebula deployed between them and the transmuted left uppercut that accompanied it slowly opened up the right hand. This spelled the end for the South African and made Laciar one of the world's pre-eminent flyweights, a position he did not relinquish until 1985.
#26 – Efren Torres (1959-1972)
Efren Torres, "The Scorpion", interrupted the championship reign of the great Chartchai Chionoi in the late 1960s to rule briefly as the lineal flyweight champion of the world. As signature wins go, this is very much one for a fighter to hang his hat on.
But Torres has so much more than a gatecrash grab of Chionoi's title going for him. Not least was the impression he made in his 1968 losing effort versus Chionoi, running the great Thai right to the wire with the judges split down the middle as referee Arthur Mercante stopped the fight after thirteen savage rounds of vicious fighting that saw the ring mired in gore. Chionoi, who called Torres "the second best flyweight in the world" in the wake of this war, opened up a grotesque cut and rendered the Mexican's face a crimson visage; a rematch of this first fight, which remains one of the most celebrated title-fights in flyweight history, was inevitable.
The second fight did not deliver. Torres, without suffering the urgency that terrible cut forced upon him in 1968, totally outclassed Chionoi in 1969. In the broiling El Toreo de Cuatro Camino, he slid, slipped, and counter-punched his way to total dominance, stopping the champion in eight one-sided rounds, even returning the brutal favor in crisply battering his opponent's face into an unrecognizable lump with volleys of punches crowned by a deadly straight right hand.
Alas, Efren's time at the top was not to last. A single successful title defence against Susumu Hagata, then among the five best flyweights in the world, was followed by a third clash with Chionoi.  Perhaps not many fighters could have prospered in sharing an era with the great Thai and Efren came up short, dropping a wide decision in the Orient. He would never return to the title.
His wider resume was impressive, including victories over an ancient Pascual Perez, a young Octavio Gomez and Raton Mojica, who would one day best Chionoi himself.
But it is for his evergreen trilogy with the wonderful Chionoi that he will rightly and always be remembered.
#25- Jackie Paterson (1938-1951)
Jackie Paterson is one of the longest-reigning champions in flyweight history and despite this fact remains perennially underrated. His claim is generally recognized from 1943 when he destroyed former champion Peter Kane, brilliantly, surreally, in a single round.
So why is he ranked no higher?
Well, Paterson was a fighting champion, he was very busy in the years in which he held the title, but he rarely placed it on the line. He fought a meager number of defenses, explained, in part, by his endless battle to make the 112lb weight limit. He fought as high as featherweight, battling (the right word) back down the flyweight limit to re-match old foe Joe Curran in 1946, coming out ahead over fifteen but likely delivering less than his best.
Another, more pertinent question then: how to justify such a high ranking?
Despite his shyness with the title, as a contender, Paterson operated with regularity in the upper echelons of his division. A good, if not a great bunch, he matched as many ranked contenders as anyone ranked below him on this list. He fulfilled the time-honored tradition of breaking out by battering a contender on the wane in the shape of Curran in June of 1939; he stopped Paddy Ryan later that same year and in doing so claimed the British and Commonwealth title. He was barely into his twenties.
Two years later, stretching the definition of what a flyweight could be, Paterson embarked on that lengthy title reign. He is not credited for it fully for the purposes of this list; he simply couldn't be given the infrequency of his defenses.
A quick word on Paterson's final paper record, which stands at 65-25-3. Paterson endured a long and depressing wind-down to his career, but this took place up at bantamweight. He never made the flyweight limit again after dropping his title to Rinty Monaghan in 1948 and went 3-9 during his run in. Even as champion he was seen more frequently at bantamweight and above than at flyweight, and these were the weight divisions in which he suffered most of his losses.
#24 – Roman Gonzalez (2005-Active)
Roman Gonzalez was an awesome flyweight who somehow managed to encompass the spirit of a runaway moon and a precision-engineered instrument concurrently. He was a terrible death for boxers and box-punchers and a rending ending, usually by knockout, for those who tried to stand with him. Had he been born in 1930 he likely would have been ranked among the ten greatest flyweights of all time. As it is, he lost precious years dismantling contenders below 112lbs before landing in earnest at flyweight around 2012. Hardly a wasted career but one that sees him ranked lower than feels right on this list.
The Gonzalez resume at flyweight boils down to four fighters: McWilliams Arroyo, Brian Viloria, Edgar Sosa and Akira Yaegashi. The Yaegashi performance, his first meaningful combat at the weight, was a glorious one and one that saw him lift the legitimate flyweight world-title.
Reigning champion Yaegashi, the very personification of bravery in a boxing ring that night, seemed at no time to have any chances of winning. Picking his moments to fight as he was driven round the ring, Yaegashi lost almost every exchange to a fighter who, at the time, was throwing punches with an eerie fluidity that few of history's top stalkers could match.
With the championship in tow, Gonzalez collapsed top contender Edgar Sosa three times on the way to an early knockout, crucified Viloria, himself named in this Top Fifty and posted a shutout against Arroyo.
He then departed for 115lbs, a step too far even for him; in his flyweight prime he was a match for anyone on this list.
#23 – Yoshio Shirai (1943-1955)
Yoshio Shirai turned professional during World War Two and after being drafted into the Japanese navy suffered injuries grave enough that they threatened his burgeoning boxing career. That career was resurrected by his own innate toughness and by his close association with a member of the American occupied forces, Alvin Cahn, who helped him refine his raw aggressive style into that of a technically minded pressure fighter.
There was money, too; it bought him two non-title shots at the reigning champion Dado Marino. The first, in Japan, saw him drop a split decision but made firm the notion that Shirai was for real. The rematch was staged in Marino's native Hawaii, and once again was a non-title match-up; this time Shirai had the measure of his man, stepped into the pocket and clinically out-fought him. This forced Marino's hand and he returned to Japan where the title changed hands in a baseball stadium before 40,000 fans.
Shirai made four successful defenses of his championship, no mean feat and more than most of the champions to have preceded him. He re-matched Dado Marino (winning a unanimous decision in the fourth in their epic series) then defeated Filipino Tarry Campo, who was among the finest flyweights in the world. A minor setback unfolded when he was stopped on a cut by top contender Leo Espinosa in seven in a non-title fight, but the rematch went Shirai's way, for all that Espinosa ran him desperately close. In between those matches, Shirai found time to outfight former champion and fellow Top Fifty flyweight Terry Allen. It was a hot, hot streak.
The man who ended it was the all-time great Pascual Perez. The deadly Argentine genius was made to work for it though and in fact in the first of their three contests he had to make do with a draw.  When Perez took his title in a rematch and turned him away by stoppage in a third contest, the first of the Japanese champions hung up his gloves, 46-8-4 and the former flyweight champion of the world.
#22 – Tancy Lee (1906-1926)
Having composed similar lists on all seven of the other classic weight-classes I'm familiar with the stage we have reached in this flyweight Odyssey: the stage where good resumes are elevated to something greater by an exceptional win. Torres has Chionoi. Allen has Monaghan. And Tancy Lee has Jimmy Wilde.
As far as apex victories come there are few, if any, that impress more. Sure, Lee was considerably heavier than the sub-100lbs Wilde, but it is also a fact that the Welshman was on an astonishing unbeaten streak approaching one-hundred fights and that at the end of the previous year of 1914, he had defeated the excellent Sid Smith and Joe Symonds back to back. Tancy Lee ended all of that, and on a stoppage.
A familiar claim emanates from the ashes of their January 1915 meeting, one that is stumbled upon frequently when a great fighter is vanquished: claims that Jimmy Wilde had the flu. It was a brave man who voiced these opinions around ageing Scotsman Tancy Lee in later years. This is understandable – proof that Wilde had the flu is basically non-existent. It should be remembered, after all, that an epidemic of flu killed as many as 100 million people between 1918 and 1920.  Boxing was not something you did when you had flu in 1915, it was something you saw your priest about.
More likely, Wilde suffered a cold and suffered even more from the vicious attentions of a flyweight who carried a huge upper body for the era. A miniature Bob Fitzsimmons in aspects of his physical appearance, Lee harassed, harried, and battered Jimmy Wilde until his corner tossed the towel in the seventeenth. Lee had his marquee win.
He defeated another superb Welsh flyweight in Percy Jones and numerous other excellent British flyweights at a time when the UK dominated the smallest division. Accountancy purely of the lower weights in his own era would see him rank very respectably indeed, but his October 1915 loss to Joe Symonds costs him a couple of spots here. Lee did avenge this loss, but above the flyweight limit where he enjoyed a second career of no small matter.
#21 – Pongsaklek Wonjongkam (1994-2018)
What do you do with a problem like Pongsaklek Wonjongkam?
On the one hand the Thai staged more than twenty successful title defences in two spells as champion between 2001 and 2012. This measure of success denies almost all possible criticism.
That said, many of these defenses were little more than stay-busy fights staged for walking-around money, both for the fighter and for his sponsor, the WBC. A list of the worst ever lineal title challengers would draw heavily from Wonjongkam's opposition.
Malcolm Tunacao, who was in possession of the flyweight championship of the world when Wonjongkam got his shot, was absolutely legitimate, however. Wonjongkam stopped him in a round with a direct, fast-handed attack of glorious naivety that began at bell and ended with Tunacao dropped for a third time, unbroken but a victim of the three-knockdown rule.
Thus began a series of bum-of-the-month defenses interrupted in April 2002 by the Japanese Daisuke Naito. Naito, it must be noted would emerge as one of the best flyweights of his generation and as a fitting foil for Wonjongkam over a four-fight series contested over much of the coming decade. Their first fight, however, was a wash. Naito was the first serious opponent for the champion since he'd destroyed Tunacao, and as it was so it would be as the Thai king knocked Naito unconscious with a blistering reverse-one-two in just seconds.
Naito, however, came again. He put together an eight-fight winning streak and indeed he would never lose a fight to any man other than Wonjongkam. Their rematch staged in in 2005 was unsatisfying, Wonjongkam winning an exciting technical decision after seven when an accidental clash of heads caused a cut to be opened above Naito's right eye.
Their third and fourth fights, both contested in Japan, were ramshackle, turgid affairs which could have been won by either man. Wonjongkam lost the first of these and drew the second, probably deserving of a narrow win. This represented the end of his rivalry with Naito who dropped his title to Koki Kameda in 2009. Wonjongkam defeated Kameda in turn to become a two-time lineal flyweight champion.
Aside from this, the Thai bested several fringe contenders and nobodies to build his astonishing title-fight figures. He leaves a curious legacy. Few fighters to have spent so long at the pinnacle can leave me feeling so uncertain as to their quality. On the other hand, there is no arguing with the numbers.
That's because numbers hold power over us. They matter. The difference between twenty-one and twenty is no wider than a hair but for some reason, it matters. Next week, we meet the fighters who cross that crucial hair's breadth.
To read Part One of The Fifty Greatest Flyweights of All Time, please CLICK HERE.
Check out more boxing news on video at The Boxing Channel 
To comment on this story in The Fight Forum CLICK HERE
Boxing Odds and Ends: Ramirez-Postol, Taylor-Serrano and More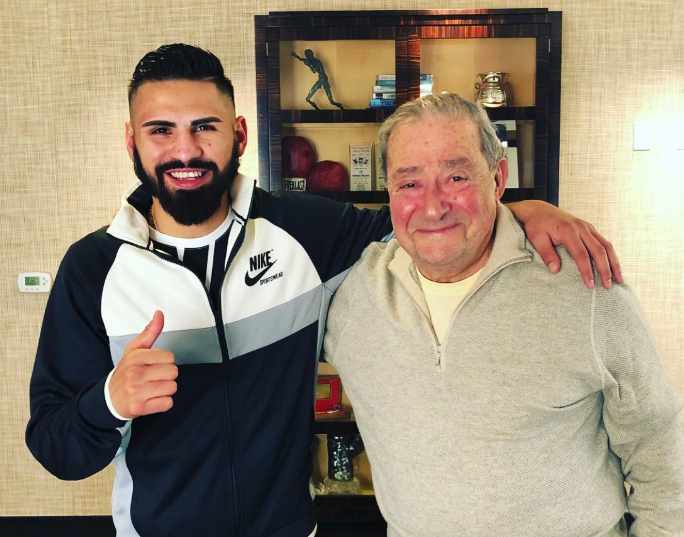 It takes a strong constitution to be a boxing promoter because things always go wrong. The only law that governs boxing is Murphy's Law.
Carl Frampton's first fight under the Top Rank banner was slated for Aug. 10 of last year in Philadelphia. With the fight five days away, Frampton suffered a freak injury while sitting in a hotel lobby. A boy playing behind a curtain knocked over a seven-foot pillar which fell on Frampton's left hand, fracturing it.
This was the second time that a Frampton fight was knocked out by a freak injury. Two years earlier, a homecoming fight in Belfast had to be scrapped when Frampton's opponent, Andres Gutierrez, slipped in the shower in his hotel on the eve of the battle and suffered severe facial injuries.
The latest bout to fall out because of an odd development is Jose Ramirez's Feb. 2 WBC/WBO lightweight title defense against Viktor Postol at a Chinese golf resort south of Hong Kong. The event fell victim to the coronavirus, more exactly the fear it has instilled.
The virus, which produces flu-like symptoms that are resistant to conventional antibiotics, apparently originated at an outdoor food market in the city of Wuhan where live animals are sold. The numbers vary with each new story, but according to one account there have been 444 confirmed cases in Hubei province, of which Wuhan is the capital city, and 653 cases worldwide including two in the United States, a man in his 30's living near Seattle and a Chicago woman in her 60's.
The fear of a pandemic (an epidemic becomes a pandemic when it spreads across multiple geographic regions of the world) has led to some drastic measures. The Chinese government has reportedly put 12 cities on lockdown, blocking traffic in and out. At many airports, visitors arriving from China are being screened. There are now thermal cameras than can record a person's body temperature remotely.
Jose Ramirez (pictured with his promoter Bob Arum) was scheduled to leave for China yesterday (Jan. 23) but was intercepted. Viktor Postol is already there and apparently stranded until an outgoing flight can be arranged.
The Ramirez-Postol fight was to air on ESPN. No make-up date has been set.
– – –
British promoter Eddie Hearn says he's close to finalizing a fight between Katie Taylor and Amanda Serrano. Hearn says the fight will take place in the U.S. in April. It figures that Madison Square Garden is the frontrunner.
If the fight comes off on schedule, this will be the biggest women's fight in history!
That's because the odds attached to the fight figure to be in the "pick-'em" range and that guarantees that boxing writers and others in the boxing community will be surveyed to get their picks – about which there figures to be considerable disagreement – and that will greatly enhance the pre-fight buzz.
Taylor, 33, last fought in November in Manchester, England, advancing her record to 15-0 (6 KOs) with a unanimous decision over Christina Linardatou, a fighter from Greece via the Dominican Republic. It was Taylor's first fight at 140 after previously unifying the lightweight title with a hard-fought decision over Belgium's Delfine Persoon.
Amanda Serrano, a 31-year-old southpaw, born in Puerto Rico and raised in Brooklyn, has won titles in five weight divisions. She last fought as a featherweight, turning away gritty Heather Hardy, but has competed as high as 140. Boasting a 37-1-1 record, she's won 23 straight, 18 by stoppage, 10 in the opening round
What sets women boxers apart from their male counterparts is that the women have a significantly lower knockout ratio. Amanda Serrano is the glaring exception.
Despite a less eye-catching record, Taylor has arguably fought the stiffer competition considering her extensive amateur background. As a pro, her victims include Cindy Serrano, Amanda's older sister by six years. Taylor whitewashed her in a match at Boston Garden, prompting the elder Serrano sister to call it a career.
– – –
The most bizarre (non)story to appear in a boxing web site this week involved former unified heavyweight champion Riddick Bowe. A man representing Bowe, identified as Eli Karabell, was frustrated because Eddie Hearn wasn't returning his calls. Karabell had offered Hearn the right of first refusal on Bowe's next fight.
Bowe, now 51 years old, last fought in a boxing ring in 2008 when he returned to the sport after a three-and-half year absence for an 8-round bout in Germany. In 2013, he appeared in a kickboxing fight in Thailand where he was stopped in the second round after being knocked down five times by leg kicks.
"Will there be another chapter to write for Bowe?" concluded the author of this piece.
Egads, let's hope not.
Check out more boxing news on video at The Boxing Channel 
To comment on this story in The Fight Forum CLICK HERE
Boxing Odds and Ends: Crawford, Canelo, Caleb Plant and More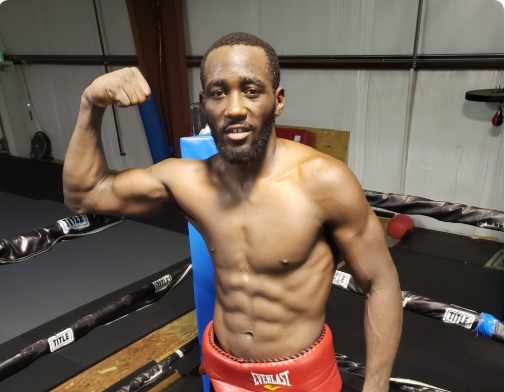 Boxing Odds and Ends: Crawford, Canelo, Caleb Plant and More
Although a lot of disinformation comes out of the mouths of boxing promoters, Bob Arum was apparently serious when he broached the idea of a two-fight series between Terence Crawford and Conor McGregor, the first fight to be conducted under MMA rules and the second under boxing rules.
Crawford is amenable. "I just have to have the proper time to prepare myself," he told ESPN's Dan Rafael. "…I haven't been in that (wrestling) environment in a long time, but most definitely I feel I can compete with anyone given the proper time to train on the MMA side, being that I have a wrestling background."
Crawford, 32, last wrestled in middle school so he would certainly need a refresher course. However, he would have a better chance of defeating Conor McGregor in an MMA match than McGregor would have of defeating him in a boxing match. So, if Arum's proposed two-fight series ever comes off, the tailpiece may be unnecessary.
– – –
As first reported by ESPN's Steve Kim, Andy Ruiz Jr. has dumped trainer Manny Robles. According to Kim's report, Ruiz's father informed Robles of the decision and said it was Al Haymon's idea.
Andy Ruiz appears to be one of those people that can gain weight just looking at food. He weighed 297 ½ pounds for his pro debut at age 19, carried 268 pounds for his first meeting with Anthony Joshua, and ballooned up to 283 ½ for the rematch after leading reporters to believe that he had actually slimmed down for the sequel.
Ruiz, noted Kim, went from a feel-good story to a cautionary tale in just six months.
– – –
Who ya' gonna believe?
A certain disreputable web site, bragging that it had an exclusive, told its readers that Canelo Alvarez had settled on Billy Joe Saunders as his next opponent and that they would meet on Cinco de Mayo in Las Vegas. The next day, Sports Illustrated's Chris Mannix, a far more trustworthy source, reported that Ryota Murata had emerged as the frontrunner and that negotiations were underway to stage the fight in Japan.
Perhaps it makes sense for Canelo to promote his brand in a new market. However, if he fights Murata, who holds a WBA belt, he would reportedly be dropping back to 160 and at age 29 he appears to have outgrown the weight class.
Stay tuned.
– – –
If Caleb Plant were an NBA player, his name would be Kevin Love. Plant, who recently married FOX/PBC reporter Jordan Hardy, is the only U.S.-born, non-Hispanic white person among the various champions in the 17 weight divisions.
Plant, who hails from tiny Ashland City, Tenn. (23 miles from Nashville) defends his IBF super middleweight title on Feb. 15 at Nashville's 20,000-seat Bridgestone Arena. In the opposite corner will be Germany's Vincent Feigenbutz who will be making his U.S. debut.
The 24-year-old Feigenbutz, who turned pro at age 16, has won 10 straight and 30 of his last 31. He represents a big step up in class from Plant's last opponent, Mike Lee, who was in way over his head.
– – –
A sad note from South Africa: Five days after the death of trailblazer Peter Mathebula, his widow, Emma Gabaitsiwe Mathebula, died suddenly of an apparent heart attack. Peter Mathebula's funeral, originally set for Saturday, has been pushed back until Tuesday and will now be a joint funeral.
Mathebula, who won the WBA world flyweight title in 1980, basically died a pauper, having sold all of  his boxing memorabilia to keep his head above water. His heirs had reached out to the government for assistance in defraying the costs of his burial.
Check out more boxing news on video at The Boxing Channel 
To comment on this story in The Fight Forum CLICK HERE
Avila Perspective, Chap. 82: Jason Quigley Returns to SoCal and More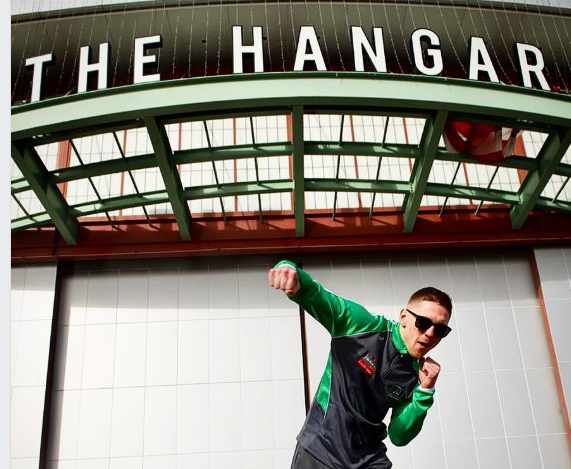 Southern California prizefighting heats up with Jason Quigley headlining a fight card in Orange County and then, two days later, another fight card takes place in the heart of Los Angeles.
Ireland's Quigley (17-1, 13 KOs) faces Mexico's Fernando Marin (16-4-3, 12 KOs) on Thursday Jan. 23, at the OC Hangar in Costa Mesa, Calif. DAZN will stream the Golden Boy Promotions fight card live.
Quigley, 28, seeks to reclaim territory lost when he suffered a defeat last July against Tureano Johnson. Ironically, Marin would lose 10 days later in Hollywood to super welterweight contender Serhii Bohachuk.
For several years Quigley had trained in Southern California but decided to change trainers and location. He moved to Great Britain and still prepares near his native country but primarily fights in the U.S.
At one time Quigley clamored for a match against Gennady "GGG" Golovkin or Saul "Canelo" Alvarez but now finds himself trying to prove he belongs in the upper tier of the middleweight division. It's loaded with talent.
Also on the same fight card will be popular North Hollywood super welterweight Ferdinand Kerobyan who was headed to contender status when he ran into Blair "the Flair" Cobbs. At the time Cobbs was an unknown quantity but no longer.
Kerobyan (13-1, 8 KOs) meets Azael Cosio (21-8-2) in an eight-round clash in the semi-main event at OC Hangar. Doors open at 5 p.m.
Red Boxing International
On Saturday Jan. 27, Red Boxing International hosts its first boxing card of the year at Leonardo's Night Club located at 6617 Wilson Ave. L.A. 90001. Doors open at 5 p.m.
Super welterweight Bryan Flores (13-1, 6 KOs) meets Brandon Baue (15-17) in the main event  in the first event of the year for the ambitious promotion company. For the past two years Flores fought primarily in Tijuana, Mexico where he racked up six wins. Now he's back on Southern California soil.
Another match features lightweights Angel Israel Rodriguez (5-0) facing off against Braulio Avila (3-6) in a six-round fight.
Rodriguez fights out of Pico Rivera, Calif. but recently fought in Costa Rica where he won by first round knockout in November. He will be fighting Avila who just fought two weeks ago at the Chumash Casino in Santa Ynez, Calif.
It's a long fight card with 11 bouts on the schedule.
JRock and Rosario
Boxing fans received another lesson on never underestimating a ranked contender regardless of the name recognition.
Jeison Rosario knocked out Julian "J Rock" Williams who was making the first defense of the WBA and IBF super welterweight world titles he won last year in my selection as "Fight of the Year."
Rosario walked in with little recognition and was thought to be a soggy piece of bread for Williams. The long armed Dominican fighter walloped Williams in front of his hometown fans in Philadelphia. It was yet another warning for fans to understand that anyone who steps in the boxing ring ranked as a contender can do the unthinkable. In this case Rosario knocked out the champion in five rounds.
Many felt Williams was far too skilled, especially on the inside where he showcased those skills last May against former titlist Jarret Hurd. It was a remarkable display of the art of inside fighting. But against Rosario, he never got a chance to exhibit those skills.
The loaded super welterweight division has another dangerous champion in Rosario.
Fights to Watch
Thurs. 6 p.m. DAZN – Jason Quigley (17-1) vs Fernando Marin (16-4-3).
Sat. 6 p.m. Showtime – Danny Garcia (35-2) vs Ivan Redkach (23-4-1).
Check out more boxing news on video at The Boxing Channel 
To comment on this story in The Fight Forum CLICK HERE