Art of Boxing Series: Paulie Ayala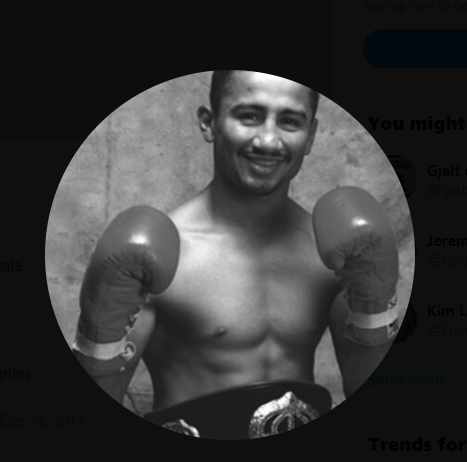 Few could battle in the pocket like Paulie Ayala the Texan from "Cow Town" U.S.A. His pit bull mentality and ability to apply pressure to the best prizefighters in his weight class launched him to recognition as the Fighter of the Year in 1999.
Ayala also participated in the Fight of the Year in 1999.
Though Ayala only fought 12 years professionally he engaged in many pivotal and exciting battles against the best bantamweights and featherweights in the world. Despite only 12 knockouts in 38 prize fights, his ability to catch and hit kept the bigger sluggers off balance.
"I went in there and took their wills," said Ayala.
The rugged fighting Texan was literally brought up with boxing gloves as an infant but was a reluctant fighter as he grew older. Early on he understood the discipline needed to succeed in a sport that has no pity.
"I started doing exhibitions when I was about four years old. My dad's cousin Paul Reyes had a boxing club called UAW. On that club he had Bruce Curry, Donald Curry, he had a bunch of good fighters," said Ayala about the Union of Auto Workers Gym in Fort Worth, Texas. "My brother would box and I was too young so they had me do exhibitions there. That's basically how I got started into boxing."
Because of the Curry brothers, Bruce and Donald, the gym gained early notoriety as a place for champions, especially when the American boycott of the Moscow Olympics in 1980 forced them to become professionals earlier than anticipated.
"Paul (Reyes) started training Donald Curry," said Ayala.
The UAW Gym was loaded with talent and it was Ayala's introduction to prizefighting. And later in the 1980s another gym popped up and that was loaded too.
"In the mid-80s David Gorman had a big stable of fighters. There were four world champions, Robin Blake was ranked, Donald Curry was ranked and was world champion. Stevie Cruz was champion when he beat Barry McGuigan. Troy Dorsey beat Manuel Medina and he was champion. Gene Hatcher beat Ubaldo Sacco (WBA super lightweight world title in December 1984) during that time. And I was in the gym with the amateur team and I got to train with all of them guys. I got to see a lot of stuff. It was pretty stacked," said Ayala who was a young amateur during that time.
As he grew older he often sparred with the pros especially when they were getting ready for big fights. Looking back at his amateur period Ayala realized that his style was not suited for the quick pace of amateur boxing.
"I was so slow, I started slow. It was hard to adapt in the amateurs because it was so fast. So now when I look back I realize I didn't have a lot of lateral movement. I didn't have a lot of head movement. But I was good at catching punches and countering. And I threw a lot of punches," said Ayala of his amateur career. "That's how I was able to beat a lot of guys who were really slick boxers and had good movement. I was always able to wear them down in those three rounds. That's how I knew if I had more than three rounds I could definitely do better as a pro."
Still, Ayala found success as an amateur despite flaunting a slower pro style of defense and attack.
"I fought Sharmba Mitchell in the Junior Olympics. I fought David Santos he was out of Florida. I fought Frank Toledo in the Junior Olympics. I fought Eddie Cook. I fought some pretty top guys," remembers Ayala. "When it came to nationals it was either Texas or California. To me, a lot of the pressure fighters come out of Texas. Not too many that move well on their feet. Not as much as the east coast."
As an amateur in the talent-laden area of Fort Worth, the Texas southpaw found himself often sparring rock-hard professionals. And was indecisive on whether to pursue success as an amateur or become a professional.
"When I graduated from high school, I was kind of burnt out a little bit but I was also enjoying my senior year in high school. I was uncertain of looking at the boxing aspect of going pro. I said 'I don't know if I want to go pro, am I ready for that?' remembers Ayala. "When I was 16, I was already sparring Troy Dorsey and Steve Cruz when they were getting ready for fights. I was coming on a weekend to spar with them on a Saturday. I learned a lot real fast. And I learned how serious the game is for the pros. I didn't know if I was that committed. I was young and I behaved like a young guy."
Despite the indecisiveness Ayala was successful as an amateur.
"I kind of was just playing around with boxing in 88 and 89. After 89 I made it to the nationals in Golden Gloves and I really never trained 100 percent but I was able to compete at a pretty good level. So whenever I came back and I lost to the champions, I was not really impressed with the guys that beat me," said Ayala realizing that he lost because of subpar preparation. "It's not like they beat me. They didn't really beat me, they won. So I just stepped away from boxing and decided to go to community college because I was not 100 percent serious."
For a year and a half Ayala stayed away from boxing.
"Life Goes by Pretty Fast"
But in 1991, a former foe he had faced became a world champion and that opened Ayala's eyes to the opportunities he might be missing.
"In 1991 I saw Eddie Cook win the world title and he was one of the last guys I fought. And I was like, that's awesome, I'm happy for him," said Ayala. "I was coming to the realization that life goes by pretty fast and I just didn't want to look back and not give it a shot and be uncertain on whether I was able to be a champion."
Ayala returned to the competitive amateur boxing world and decided to compete for a spot on the US Olympic team headed for Barcelona in 1992.
"So around July of 91 I decided to try and qualify for the 92 Olympics. In six months I made it to the US championship and I lost to a guy in the finals named John Fletcher of the Navy. But what that did was qualify me to be on the US Team. So, they sent me to Russia. And it qualified me for the Olympic trials and I fought the Golden Gloves national champion and I stopped him. Then I fought Fletcher and I beat him. Then I fought Sergio Reyes in the finals and I lost to him," said Ayala of his Olympic dream.
Reyes would make the Olympic team that included Oscar De La Hoya who would be the only American to win a gold medal.
Ayala decided to become a professional.
"So instead of going to the box offs I turned pro. By then I was already committed so I turned pro," said Ayala. "My pops would help me most of the time. For the most part it was just different trainers I would go to. I pretty much just had the straightforward style that was more suited for pros."
Ayala looked around for a gym and was unaware that he was still living near a hot bed for talented fighters.
"When I turned pro I had no idea that there was still a boxing stable of pros at that time. After Gorman's gym had close up, I didn't realize there was some guys in Fort Worth that had a pretty good stable of fighters. Donald Curry was their front guy to recruit," said Ayala. "They had guys like Emmett Linton, Freddie Norwood, Carl Daniels, Ike Ikeabuchi, so all these guys were here in Fort Worth. So, I signed with them and I was a sparring partner for Freddie Norwood for a long time. They put me into the lion's den. I learned how to defend myself first before I went back to offense. Because this guy was good."
Ayala quickly realized that his boxing style needed fine-tuning especially in the pro fight world. While boxing pro world champions like Norwood and others he realized he needed to move his head more and adopt more lateral movement. Sparring was not just sparring in Fort Worth.
"When I turned pro I started working on how to move my head more. I learned how to slip punches more, even though I never got hit a lot as an amateur," said Ayala.
The smaller gloves made a difference.
Ayala was ready to become a professional and sparring world champions on a daily basis sharpened his skills quickly.
"It helped my defense a lot sparring with these guys," said Ayala. "Every day was a battle for survival."
But soon he would be ready for anyone.
To be continued…….
Next in Part 2: Japan, Johnny Tapia and World Titles
Check out more boxing news on video at The Boxing Channel 
To comment on this story in The Fight Forum CLICK HERE
Results from the Big Apple: Hunter Bombs Out Wilson; Algieri Wins Too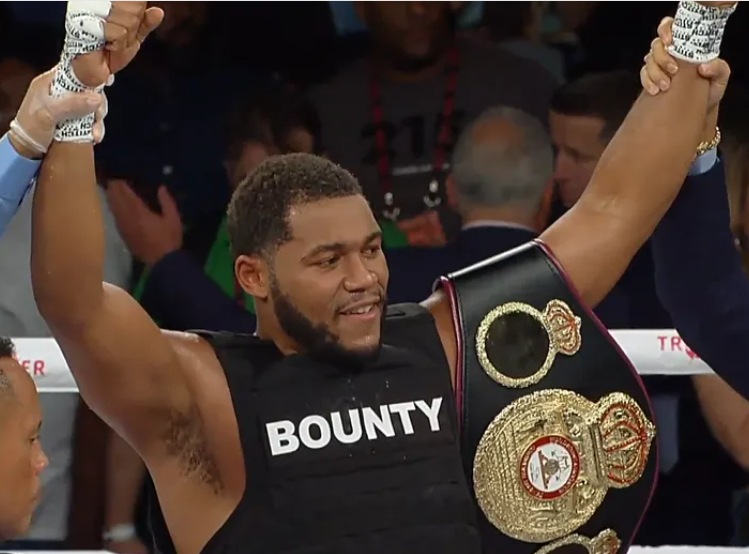 Results from the Big Apple: Hunter Bombs Out Wilson; Algieri Wins Too
TrillerVerz Fight Club, the new name for Triller, was at the Hulu Theater at Madison Square Garden tonight for what ostensibly was the first installment of a regular monthly series. A Lou DiBella-promoted boxing card was the appetizer for a battle-of-the-bands-type showdown between local rap groups The Lox and Dipsit, legendary groups according to the promotional material colliding in an iconic confrontation.
The first batch of tickets put on sale were reportedly gone in 15 minutes. The gate was reportedly the highest in the 53-year history of the room. But empty seats were visible during the boxing portion of the telecast informing us that the rap battle was the allurement.
The main event was a 10-round heavyweight contest between Michael "The Bounty" Hunter, son of the late heavyweight fringe contender of the same name, and Mike "White Delight" Wilson, the pride of Central Oregon. They were originally slated to fight on June 19 in Miami on the undercard of Teofimo Lopez''s mandatory title defense against George Kambobos Jr, but that card fell out when Lopez tested positive for Covid-19.
This was a rematch of sorts. They had met 14 years ago in the finals of an Olympic qualifying tournament and Hunter won a narrow decision. There was nothing narrow about tonight's fight. Hunter was dominant from the get-go and blasted Wilson out in the fourth round.
It didn't bode well for Wilson that he weighed a career-high 224 ¼. The 38-year-old Oregonian was soft in the belly and Hunter landed some hard shots there in the first two rounds. In Round Four, he snapped Wilson's head back with a harsh uppercut and followed up with a short overhand right. Wilson went down hard and when he arose, leaking blood from several facial cuts, referee Ricky Gonzalez rightly waived it off.
Hunter, 33, improved to 20-1-1 (14). He has expressed interest in meeting Dillian Whyte, but it appears more likely that his next opponent will be Trevor Bryan who has a seat at the table at the WBA heavyweight title buffet. Wilson, who hadn't previously been stopped, falls to 21-2.
P.S. – The sojourn back east worked out well for Las Vegas gym operator Bones Adams, the former WBA super bantamweight champion. Adams worked Jonnie Rice's corner on Saturday night in Newark. With Michael Hunter in attendance, Rice turned his floundering career around with a smashing upset of Michael Coffie. Tonight, Adams was the primary advice-giver in Hunter's corner.
Algieri – Les Pierre
In the chief undercard bout, Chris Algieri returned to the ring after an absence of more than two years and showed well in a 10-round welterweight contest with Brooklyn's Mikkel Les Pierre. At age 37, Algieri, the Stony Brook University grad and former 140-pound world title-holder, was superbly conditioned. He was credited with throwing 910 punches, out-landing his 36-year-old opponent while winning a wide decision: 99-91 and 100-90 twice. Algieri had Les Pierre almost out in the eighth round when he threw the kitchen sink at his adversary. But he lacked the power to finish the job.
Now 25-3 (9), Algieri believes that he can once again be a force. That's doubtful. He just doesn't punch hard enough. But based on tonight's showing, he earned the right to meet a more formidable opponent. Les Pierre, who is originally from Trinidad and Tobago, fell to 22-3-1.
Also
In off-TV bouts, welterweight Ivan Golub, a 32-year-old Brooklyn-based Ukrainian, improved to 19-1 with a wide 10-round decision over hard-trying Louisiana native Eric Walker (20-4) and light heavyweight Joe Ward, a highly decorated amateur from Moate, Ireland, won his fourth straight after a fluke loss in his pro debut with a 6-round decision over Louisiana's Tory Williams (5-1-1). Ward won every round on all three cards.
Check out more boxing news on video at the Boxing Channel
To comment on this story in the Fight Forum CLICK HERE
Late Sub Jonnie Rice Bursts Michael Coffie's Bubble on a PBC Card in Newark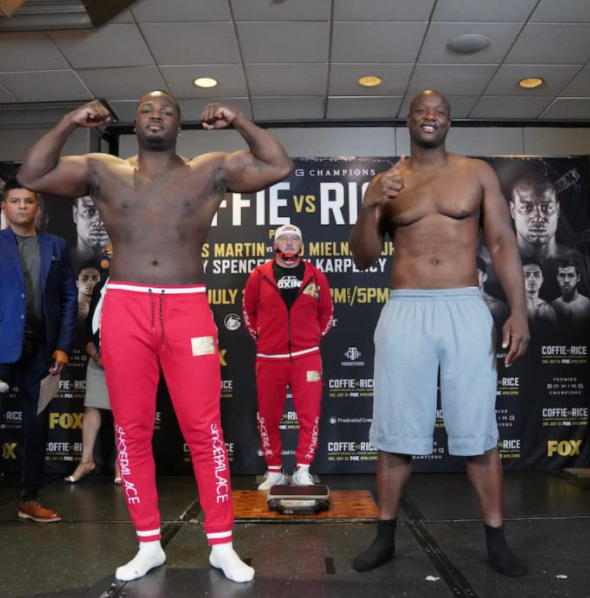 Every thing that could go wrong went wrong as promoter Al Haymon and his associates were patching together tonight's card at the Prudential Center in Newark, New Jersey. But it couldn't have worked out better for journeyman heavyweight Jonnie Rice who turned his career around with a smashing TKO of heavily favored and previously undefeated Michael Coffie.
Positive Covid tests scuttled two 10-round fights on the undercard. The main event had already been disheveled when Coffie's original opponent Gerald Washington flunked his Covid test. Enter Rice (pictured on the right) who was on standby and seized the moment.
Rice, a Columbia, South Carolina native who has been living and training in Las Vegas, came in sporting a 13-6-1 record but five of his wins had come against no-hopers in Tijuana and he had yet to defeat an opponent in a match where he was the "B" side. But these facts were misleading as five of his six losses had come against hot prospects with undefeated records and he had honed his craft sparring against the likes of Tyson Fury, Filip Hrgovic, and Michael Hunter.
Based on "strength of schedule," Rice, 34, had the edge over Coffie, the 35-year-old ex-Marine who brought a 12-0 record but was relatively untested. And Rice, who started fast, took the fight to Coffie and out-landed him. Coffie's left eye was swelling and he wasn't firing back when the referee waived it off in the fifth round.
Dirrell-Brooker
Tonight's PBC fare came in two helpings with appetizers and the main event on FOX preceding a club-level show on FOX's affiliate FS1. The main event of the nightcap was a 10-round light heavyweight bout between Andre Dirrell and Christopher Brooker.
Dirrell, who previously held an interim version of the IBF 168-pound world title, looked very sharp coming off a 19-month layoff, scoring three knockdowns before the fight was waived off in the third round. The Flint, Michigan native improved to 28-3 (18). Philadelphia's Brooker fell to 16-8.
More
Junior middleweight Joey Spencer (13-0, 9 KOs) scored an 8-round unanimous decision over James Martin (7-3). Spencer won comfortably on the scorecards – 80-72 and 79-73 twice – but was unimpressive.
Local fan favorite Vito "White Magic" Mielnicki Jr (9-1, 5 KOs) rebounded from his first pro loss with an impressive second-round stoppage of Noah Kidd (6-4-2).
Philadelphia welterweight Karl Dargan (20-1, 9 KOs), a former two-time national amateur champion, returned to the ring after a long absence and  stopped LA's Ivan Delgado (13-4-2) in the third round.
New Jersey heavyweight Norman Neely advanced to 9-0 (7) with a unanimous decision over rugged Texas brawler Juan Torres (6-4-1). Neely won all six rounds on all three cards.
Check out more boxing news on video at the Boxing Channel
To comment on this story in the Fight Forum CLICK HERE
Leigh Wood's Big Upset Spangles the Rebirth of Eddie Hearn's Garden Party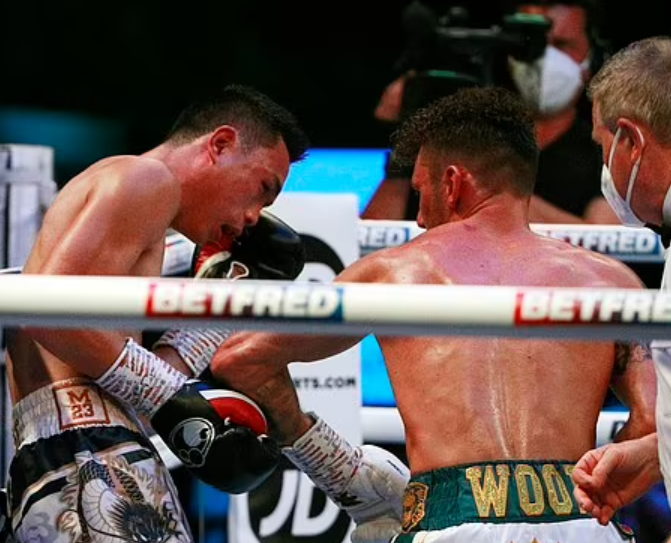 Last summer, hamstrung by the pandemic, Eddie Hearn hit upon the idea of holding boxing events outdoors in the expansive backyard of the family estate on the outskirts of London (now Matchroom Sport headquarters) where he grew up. Four shows were staged there.
The series has been revived. Today was "episode 1" of Season Two of Matchroom Fight Camp, otherwise known as Eddie Hearn's Garden Party. Two more shows are penciled in over the next two weekends.
The match-up getting the most buzz was the welterweight contest between fast-rising Conor Benn and battle-tested Adrian Granados. Unfortunately, Benn tested positive for Covid-19. But the main event, a WBA world featherweight title defense by Can Xu (aka Xu Can) against Nottingham's Leigh Wood stayed intact and produced a memorable upset.
Xu, who is co-promoted by Oscar De La Hoya, was installed a 4/1 favorite. Although he wasn't a big puncher with only three knockouts to his credit in 20 starts, he rode into Hearn's backyard riding a 15-fight winning streak for the third defense of his WBA "regular" title. But he started slow, perhaps the result of ring rust — it was his first fight of 2021 after missing all of 2020 – and he never did crank up the volume that had carried him to victory in his three title fights.
Wood, a stablemate of Josh Taylor who has made great gains since hooking up with Ben Davison and Lee Wylie, landed the heavier punches and was ahead on the cards when he took the fight out of the judges' hands in the final minute of the final round. He decked Xu with a hard right hand and then trapped him on the ropes, forcing the stoppage that came with only 17 seconds remaining.
The 32-year-old Wood improved to 25-2 (15). Xu falls to 18-3. The deposed champion has a rematch clause so we may have a sequel.
Other Bouts
Chris Billam-Smith, trained by Shane McGuigan, won a hard-fought 12-round split decision over Belfast's Tommy McCarthy in a cruiserweight scrap with three domestic titles at stake. The judges had it 116-112 and 115-114 for Billam-Smith, now 13-1, with the dissenter favoring McCarthy (18-3) by a 115-114 tally.
McCarthy wobbled Billam-Smith late in the first round with on overhand right, but could never land his Sunday punch on the Bournemouth fighter in a see-saw struggle with many close rounds. There were no knockdowns but McCarthy suffered a cut over his right eye near the end of round six from an apparent head butt.
McCarthy had Carl Frampton helping out in his corner which infused the contest with the aura of a grudge match. Frampton was the best man at Shane McGuigan's wedding, but their friendship dissolved in a bitter court fight. At the end of the grueling fight, Billam-Smith and McCarthy embraced in a show of mutual respect.
Liverpool super-welterweight Anthony Fowler whose lone setback came at the hands of Scott Fitzgerald (a split decision) won his sixth straight with an eighth-round stoppage of Germany's Rico Mueller whose cornerman was on the ring apron when the slow-acting referee waived it off at the 2:12 mark. Fowler, who is also trained by Shane McGuigan, improved to 15-1 (11). His next bout is expected to come against fellow Scouser Liam Smith in October. This was the second fight this month for the game but out-gunned 33-year-old Mueller (28-4-1) who was subbing for veteran Tex-Mex campaigner Roberto Garcia who pulled out with a back injury.
Also, Jack Cullen (20-2-1, 9 KOs) scored a 10-round unanimous decision over Avni Yildirim (21-4) in a 10-round super middleweight contest. Yildirim, from Turkey, was looking to atone for his hollow performance against Canelo Alvarez this past February. While he had his moments, he was out-worked by the lanky Lancashire man who won by scores of 100-90, 08-92, and 97-93.
Photo credit: Alan Walton / Matchroom Boxing
Check out more boxing news on video at the Boxing Channel
To comment on this story in the Fight Forum CLICK HERE