Remembering Dr. Ferdie Pacheco as he Remembered Muhammad Ali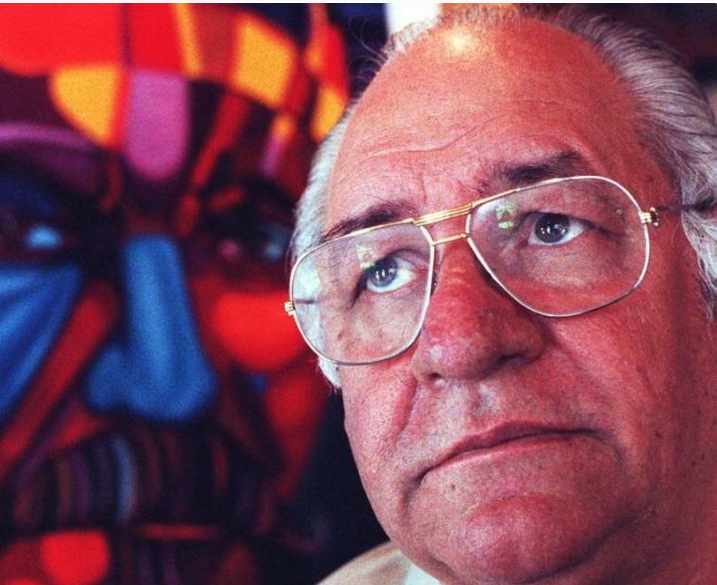 A TSS CLASSIC FROM THE THOMAS HAUSER ARCHIVE (2017) — Ferdie Pacheco, who died on November 16, was a doctor, author, artist, and television commentator. He's best known for having been Muhammad Ali's personal physician and cornerman from 1960 through 1977.
My own relationship with Pacheco began in 1989. I was researching the book that would eventually become Muhammad Ali: His Life and Times and had compiled a list of two hundred people I wanted to interview. Ferdie was among them.
During the course of my research, I encountered many people who had written or were contemplating writing about Ali. Some of them refused to talk with me about Ali, saying that we were competitors and they didn't want me to steal their thunder. Others were extraordinarily generous with their time and knowledge. Ferdie fit into the latter category. Even though he'd written one Ali book and was planning another, he sat with me for hours.
In the years that followed, Ferdie remained one of my "go-to" guys when I wrote about Ali. Rather than interpret what he told me, I'll let him speak for himself.
ON CASSIUS CLAY'S FORMATIVE YEARS IN MIAMI:
"Cassius was something in those days. He began training in Miami with Angelo Dundee. And Angelo put him in a den of iniquity called the Mary Elizabeth Hotel because Angelo is one of the most innocent men in the world and it was a cheap hotel. This place was full of pimps, thieves, and drug dealers. And here's Cassius, who comes from a good home, and all of a sudden he's involved with this circus of street people. At first, the hustlers thought he was just another guy to take to the cleaners, another guy to steal from, another guy to sell dope to, another guy to fix up with a girl. He had this incredible innocence about him, and usually that kind of person gets eaten alive in the ghetto. But then the hustlers all fell in love with him, like everybody does, and they started to feel protective of him. If someone tried to sell him a girl, the others would say, 'Leave him alone; he's not into that.' If a guy came around, saying, 'Have a drink,' it was, 'Shut up; he's in training.' But that's the story of Ali's life. He's always been like a little kid, climbing out onto tree limbs, sawing them off behind him, and coming out okay."
"When Ali was young, he was the best physical specimen I've ever seen. If God sat down to create the perfect body for a fighter, anatomically and physiologically, he'd have created Ali. Every test I did on him was a fine line of perfect. His blood pressure and pulse were like a snake. His speed and reflexes were unbelievable. His face was rounded, with no sharp edges to cut. And on top of that, his skin was tough. He could summon up enormous spurts of energy and recover quickly without the exhaustion that most fighters feel afterward. His peripheral vision was incredible. Up until the layoff, it was like a fraudulent representation to say I was Ali's doctor. I was his doctor in case something happened, but it never did. Being Ali's doctor meant I showed up at the gym once in a while and came to the fights."
ON CLAY-LISTON I:
"Things in the dressing room got pretty bizarre. The only people who were supposed to be there were Cassius, Angelo, Rahaman (Clay's brother), Bundini, myself, and Luis Sarria (Clay's masseur). A few more came and went, but basically we were alone. Then Cassius assigned Rahaman to watch his water bottle. The bottle was taped shut. No one went near it. But every time Rahaman took his eyes off it, Cassius would take the tape off, empty it out, refill it, and tape it closed again. He did that three or four times because he was worried that someone would try to drug him. And he was particularly suspicious of Angelo, because Angelo was Italian. In his mind, he'd begun to associate Angelo with the gangsters around Liston. Remember, the Muslims—and it was clear by then that Cassius was a Muslim—had never been in boxing before. All they had to go by were Hollywood movies where the mob fixed everything, and Liston was with the mob. It was crazy, but that's what Cassius thought."
"All those bullshit boxing stories people write; pretty soon, everyone starts believing them. Angelo cut the gloves in the first Cooper fight. Bullshit. Sit him down, and he'll tell you that the gloves were already split. He just helped them along a little. Angelo loosened the ropes for the Foreman fight in Zaire. Bullshit again. Angelo and Bobby Goodman tried to tighten the ropes right until the opening bell. Most of it's nonsense. But one thing that truly belongs in the legend category was what went on between the fourth and fifth rounds of the Liston fight. Cassius couldn't see. He was ready to quit. And it had nothing to do with lack of courage, because this was a kid who'd been fighting since he was twelve years old. He'd been poked and banged and busted and clobbered many times. He'd made his accommodation by then with the normal pains and blows of boxing. But this was something beyond what he'd experienced. I could see it. His eyes were aflame. And Angelo was spectacular. What he did between rounds was the best example I can give you of a cornerman seizing a situation and making it right. That moment belonged to Angelo. If Cassius had been with a corner of amateurs, there would never have been any Muhammad Ali."
"Just going out for the fifth round was an incredibly brave thing to do. Liston was considered as destructive as Mike Tyson before Tyson got beat. And Cassius was absolutely brilliant then. The things he did, staying out of range, reaching out with his left hand, touching Liston when he got close to break Sonny's concentration. It was an amazing, astonishing, breathtaking performance. Here's a fighter who's supposed to be Godzilla, who will reign for maybe a thousand years. Nobody can stand up to him in the ring. Cassius can't see, and still Liston couldn't do anything with him. What can I say? Beethoven wrote some of his greatest symphonies when he was deaf. Why couldn't Cassius Clay fight when he was blind?"
ON ALI'S RETURN FROM EXILE:
"In the early days, he fought as though he had a glass jaw and was afraid to get hit. He had the hyper reflexes of a frightened man. He was so fast that you had the feeling, 'This guy is scared to death; he can't be that fast normally.' Well, he wasn't scared. He was fast beyond belief and smart. Then he went into exile. And when he came back, he couldn't move like lightning anymore. Everyone wondered, 'What happens now when he gets hit?' That's when we learned something else about him. That sissy-looking, soft-looking, beautiful-looking child-man was one of the toughest guys who ever lived."
"The legs are the first thing to go in a fighter. And when Ali went into exile, he lost his legs. Before that, he'd been so fast, you couldn't catch him so he'd never taken punches. He'd been knocked down by Henry Cooper and Sonny Banks. But the truth is, he rarely got hit and he'd never taken a beating. Then, after the layoff, his legs weren't like they'd been before. And when he lost his legs, he lost his first line of defense. That was when he discovered something which was both very good and very bad. Very bad in that it led to the physical damage he suffered later in his career; very good in that it eventually got him back the championship. He discovered he could take a punch. Before the layoff, he wouldn't let anyone touch him in the gym. Workouts consisted of Ali running and saying, 'This guy can't hit me.' But afterward, when he couldn't run that way anymore, he found he could dog it. He could run for a round and rest for a round, and let himself get punched against the ropes while he thought he was toughening his body. I can't tell you how many times I told him and anyone else who'd listen, 'Hey, when you let guys pound on your kidneys, it's not doing the kidneys any good.' The kidneys aren't the best fighter in the world. They're just kidneys. After a while, they'll fall apart.' And of course, taking shots to the head didn't do much good either."
ON ALI-FRAZIER I:
"In round fifteen, Ali was tired. He was hurt, just trying to get through the last round. And Frazier hit him flush on the jaw with the hardest left hook he'd ever thrown. Ali went down, and it looked like he was out cold. I didn't think he could possibly get up. And not only did he get up; he was up almost as fast as he went down. It was incredible. Not only could he take a punch; that night, he was the most courageous fighter I've ever seen. He was going to get up if he was dead. If Frazier had killed him, he'd have gotten up."
"Some fighters can't handle defeat. They fly so high when they're on top that a loss brings them irrevocably crashing down. What was interesting to me after the loss to Frazier was we'd seen this undefeatable guy. Now how was he going to handle defeat? Was he going to be a cry-baby? Was he going to be crushed? Well, what we found out was, this guy takes defeat like he takes victory. All he said was, 'I'll beat him next time.'"
ON ALI-NORTON I:
"The jaw was broken in the second round. Ali could move the bone with his tongue and I felt the separation with my fingertips at the end of the second round. That's when winning took priority over proper medical care. It's sick. All of us – and I have to include myself in this – were consumed by the idea of winning that fight. When the bell rang, I was no longer a doctor; I was a second. My whole thing was to keep Ali fighting. As a doctor, I should have said, 'Stop the fight.' There's no disgrace in having a broken jaw. It goes down as a TKO; in six months you have a rematch and life goes on. But at that point in Ali's career, he couldn't afford a loss. And with Ali, there was always politics involved. We didn't fight in a sterile atmosphere. We didn't fight in a room closed off from the rest of the world. Everything had to do with Muslims and Vietnam and civil rights. If Ali lost, it was more than a fight. So you didn't just have a white guy say, 'Stop the fight.' Especially if Ali didn't want it stopped. And when we told Ali his jaw was probably broken, he said, 'I don't want it stopped.' He's an incredibly gritty son-of-a-bitch. The pain must have been awful. He couldn't fight his fight because he had to protect his jaw. And still, he fought the whole twelve rounds. God Almighty, was that guy tough. Sometimes people didn't realize it because of his soft generous ways. But underneath all that beauty, there was an ugly Teamsters Union trucker at work."
ON ZAIRE:
"What Ali did in the ring that night was truly inspired. The layoff had taken away his first set of gifts, so in Zaire he developed another. The man had the greatest chin in the history of the heavyweight division. He could think creatively and clearly with bombs flying around him. And he showed it all when it mattered most that night with the most amazing performance I've ever seen. Somehow, early in the fight, Ali figured out that the way to beat George Foreman was to let Foreman hit him. Now that's some game plan. Watching that fight, seeing Ali take punch after punch and knowing that, with his strength and courage, he wouldn't go down, a person could have been forgiven for thinking that sooner or later the referee would be forced to step in to save his life. But Ali took everything Foreman could offer. And at that most crucial moment in his career, instead of losing, which was what most people thought would happen, he knocked George out and embarked on another long wondrous championship ride."
ON ALI-FRAZIER III:
"You have to understand the premise behind that fight. The first fight was life and death, and Frazier won. Second fight; Ali figures him out, no problem, relatively easy victory for Ali. Then Ali beats Foreman and Frazier's sun sets. And I don't care what anyone says now; all of us thought that Joe Frazier was shot. We all thought that this was going to be an easy fight. Ali comes out, dances around, and knocks him out in eight or nine rounds. That's what we figured. And you know what happened in that fight. Ali took a beating like you'd never believe anyone could take. When he said afterward that it was the closest thing he'd ever known to death – let me tell you something; if dying is that hard, I'd hate to see it coming. But Frazier took the same beating. And in the fourteenth round, Ali just about took his head off. I was cringing. The heat was awesome. Both men were dehydrated. The place was like a time-bomb. I thought we were close to a fatality. It was a terrible moment. And then Joe Frazier's corner stopped it."
"It all progresses in a fighter's life. The legs go; his reflexes aren't what they used to be; he cuts more easily; the injuries accelerate. Ali at age twenty-three could have absorbed Frazier in Manila and shaken it off. But age thirty-three was another story. If I had to pick a spot to tell him, 'You've got all your marbles but don't go on anymore,' no question, it would have been after Manila. That's when it really started to fall apart. He began to take beatings, not just in fights but in the gym. Even sparring, he'd do the rope-a-dope because he couldn't avoid punches the way he did when he was young. And I don't care how good you are at rope-a-doping. If you block ninety-five punches out of a hundred, the other five are getting in."
ON ALI-SHAVERS:
"The Shavers fight was the final straw for me. After that fight, Dr. Nardiello, who was with the New York State Athletic Commission, gave me a laboratory report that showed Ali's kidneys were falling apart. Instead of filtering out blood and turning it to urine, pure blood was going through. That was bad news for the kidneys. And since everything in the body is interconnected, we were talking about the disintegration of Ali's health. So I went back to my office in Miami, sat down, and wrote Ali a letter saying his kidneys were falling apart. I attached a copy of Nardiello's report and mailed three extra copies, return receipt requested. One to Herbert, one to Angelo, and one to Veronica, who at the time was Ali's wife. I didn't get an answer from any of them; not one response. That's when I decided enough was enough. Whether or not they wanted me, I didn't want to be part of what was going on anymore. By then, they were talking about 'only easy fights.' But there was no such thing as an easy fight anymore."
ON ALI-HOLMES
"Just because a man can pass a physical examination doesn't mean he should be fighting in a prize ring. That shouldn't be a hard concept to grasp. Most trainers can tell you better than any neurologist in the world when a fighter is shot. You watch your fighter's career from the time he's a young man. You watch him develop into a champion. You watch him get great. Then all of a sudden, he doesn't have it anymore. Give him a neurological examination at that point and you'll find nothing wrong. Sugar Ray Robinson could pass every exam in the world at age forty-four, but he wasn't Sugar Ray Robinson anymore. It doesn't change, whether it's Ali, Joe Louis. Anybody in the gym can see it before the doctors can because the doctors, good doctors, are judging these fighters by the standards of ordinary people and the demands of ordinary jobs. And you can't do that because these are professional fighters.
AND IN SUMMARY:
"I look back at it all and consider myself a very lucky guy."
Thomas Hauser's email address is thomashauserwriter@gmail.com. His most recent book – A Dangerous Journey: Another Year Inside Boxing – was published by the University of Arkansas Press. In 2004, the Boxing Writers Association of America honored Hauser with the Nat Fleischer Award for career excellence in boxing journalism. He will be inducted into the International Boxing Hall of Fame with the Class of 2020.
Editor's Note: This article first appeared on these pages on Nov. 16, 2017, under the title "Dr. Ferdie Pacheco: December 8, 1927 – November 16, 2017." Reprinted with permission.
Check out more boxing news on video at The Boxing Channel 
To comment on this story in The Fight Forum CLICK HERE
The Top Ten Lightweights of the Decade: 2010-2019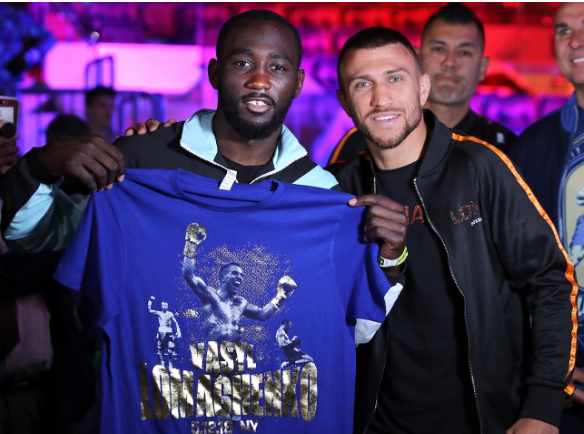 The lightweight decade 2010-2019 was a disaster. Far and away the weakest list I have compiled so far; it was also far and away the most difficult to compile. Two excellent fighters, fit to grace any list, open at nine and ten but they made the tiniest handful of appearances at the poundage in the decade. Eight to four are populated by interchangeable lightweights whose ordering is confused by a 2012 robbery that has seen the "loser" of that contest edge in front of the "winner" adding to an already confused picture. The result is our seeing fighters who engender a sense of "what's he doing there?" as high as number four.
Towering over this hot mess are the top two for the decadal division, two giants of the sport about whom it is a pleasure to write, and a clear number three.
Despite the foibles of lightweight there were also some excellent fights to run the ruler across on the way to ordering them. So, without further apologies here are the top ten lightweights for the last decade.
Ratings are by Ring between 2010 and 2012 and TBRB from 2013 to 2019.
10 – Juan Manuel Marquez
Peak Ranking: Ch. Record for the Decade: 6-2 Ranked For: 18% of the decade
I am arguably reaching in placing Juan Manuel Marquez at ten given the limited contribution he made to the lightweight decade, but it must be borne in mind that Marquez was the decade's first legitimate, lineal lightweight champion. Lightweight gave us but three champions in the decade and certainly room can be made for all of them here.
Marquez had previously stopped the younger, fresher, purportedly stronger Juan Diaz in nine rounds in 2009 in what I rate his career's best performance until that time but nominated to re-match him in July of 2010, probably unnecessarily. Marquez was once more brilliant, his jab never better, Diaz clearly wary of the uppercut that had hurt him so in their first fight.
Marquez mopped up his lightweight title run against Michael Katsidis in November of that same year. Marquez didn't just beat the younger, stronger Katsidis, he became just the second man to stop the Australian, the quickest ever to do so.
This fight was also noteworthy as being veteran broadcaster Jim Lampley's finest moment and we will give him the final word on Marquez at lightweight, and as we won't be seeing him again in this series, Marquez generally (my italics):
"If it comes down to the question of whether you can courageously apply your technique…bet on Juan Manuel Marquez. He knows how to do that better than anyone in boxing."
09 – Mikey Garcia
Peak Ranking: 1 Record for the Decade: 22-1 Ranked For: 27% of the decade
Mikey Garcia is a splendid fighter but one who seems to have spread himself a little thin divisionally speaking. He swept into lightweight, established himself as the number one contender, remained divisionally ranked until the end of 2019 but fought hardly a contest within 135lbs.
The work he did do there though, was significant, two fights enough to establish him as one of the pre-eminent lightweights of the timeframe.
Most impressive was his January 2017 knockout victory over Dejan Zlaticanin. Zlaticanin, himself coming off impressive back-to-back stoppages of Franklin Mamani and Ivan Redkach, was an undefeated strapholder; Mikey established his world class jab within seconds and lost not a minute of the eight they completed. The uppercut and hook combination for the knockout made for the best stoppage of the lightweight decade.
Robert Easter, himself a contender for the number ten spot, was a second undefeated fighter who was ranked in the top five laid low by Garcia. Easter though, offered stiffer resistance, doing well with his own jab and even winning a few rounds on the way to a lop-sided decision loss. Garcia fought an aggressive, disciplined fight against a much taller and longer opponent leaving no doubt as to the winner, dropping Easter with a gorgeous, penetrating right hand in the third.
Lightweight certainly would have benefited from more Garcia but what he gave was good enough to see him creep in at nine.
08 – Ricky Burns
Peak Ranking: 2 Record for the Decade: 16-6-1 Ranked For: 32% of the decade
Ricky Burns traded on heart and durability but the thrashing that the great Terence Crawford handed him in March 2014 is not one he recovered from. Dejan Zlaticanin sent him scurrying from the division in his very next fight.
In the months before his brave decision to match Crawford, however, Burns turned in one of the more impressive runs of the lightweight decade between 2011 and the summer of 2013. It began with Michael Katsidis, the former lightweight titleholder who had been laid low by Juan Manuel Marquez one year earlier. Katsidis never recovered from the beating Marquez laid upon him, but descriptions of him as shot proved as wide of the mark as those who installed Katsidis as a favourite.  Katsidis turned in a fine pressure performance and Burns needed the combination of jab and body attack he deployed to win a much, much closer fight than the judges saw. Ricky's remains one of the most underrated jabs of the decade at lightweight or elsewhere.
Ranked contender Moses Paulus went next and here Burns turned in perhaps his best defensive performance. A victim of the fashionable "earmuffs" approach to defence, Burns showed himself here capable of parrying and blocking as well as shutting the shop and waiting. He arguably put these two strata of his skillset – the careful offence, the dynamic defence – together just once in his career, against Kevin Mitchell, then still ranked among the world's ten best lightweights.  Burns countered well that night and although far from difficult to hit he made himself hard to hit clean. It was probably the difference-maker as he drew Mitchell into a war he could not hope to win, dusting him off in four exciting rounds.
Finally, he stopped Jose Gonzalez in nine before going off a cliff in a fashion more familiar in speedsters than technically adept workhorses.
07 – Antonio DeMarco
Peak Ranking: 1 Record for the Decade: 10-7 Ranked For: 28% of the decade
Antonio DeMarco fights on and in fact has two fights planned this year. This has been to the great detriment of his paper record.
In the early part of the decade, the part which he fought at lightweight, he lost just twice, once to the doomed figure of Edwin Valero and once to Adrien Broner, both of whom beat him clean but DeMarco is in possession of a pair of wins that make Broner's ranking above him questionable still.  Key among them is his 2011 stoppage of Jorge Linares.
On the surface, this is the type of win to rappel into the farthest reaches of this list. Linares would become one of the finest lightweights of the decade and his name carries meaning whatever the context; but it is the context of this fight that prevents DeMarco climbing much farther.
Linares had never boxed twelve rounds when he met DeMarco and despite dominating early, he was cut up badly by DeMarco's clean punching born of consistent pressure. Suffering the attentions of a faster, more talented fighter, DeMarco did the only thing he could, stepping in the fire zone and pressing; eventually Linares began to give ground. When a lacerating straight broke his nose in the sixth, the whole fight changed and when DeMarco cut him over the right eye in the seventh, his night became desperate. Suffused with blood, Linares was compromised in the eleventh from footwork to defence to his beautiful, gliding offence; the referee, perhaps prompted in part by the blood pouring from the face of Linares, stopped the fight.
It needs to be remembered who Linares was at this point of his career. He had been stopped in a round in 2009 and would be stopped in two with facial damage in his very next fight. This was the Linares that DeMarco broke down, not the storied veteran that Vasily Lomachenko would face years later. It is an impressive win, but DeMarco needs more for the spot.
Fortunately, he has it. After taking out gatekeeper Miguel Roman in five, DeMarco was matched with John Molina in a fight billed as an exciting shootout between evenly matched and exciting fighters. DeMarco blasted him out in a round. His power-punches were booming equalisers that laid more talented fighters low.
06 – Adrien Broner
Peak Ranking: 1 Record for the Decade: 20-4 Ranked For: 18% of the decade
It is unpleasant to see Adrien Broner, a serial failure at the highest level and seemingly a horror of a human being ranked above the likes of Garcia and Marquez, but assessing legacy must be blind.  Broner is well into double figures for contests at lightweight and picked up the same number of ranked contenders as the two part-time decadal lightweights ranked at nine and ten – so he belongs, there is no debate to be had about that.
And, to be fair to him, his biggest win is a beauty, being his 2012 victory over Antonio DeMarco.  DeMarco may have been on the slide but marginally. He remained a cagey, balanced, firmly planted southpaw, difficult to fight and harder to beat. Broner out-waited DeMarco and countered him, took a narrow lead in the early rounds before throwing more heavy punches the later the fight went. It became a beatdown, DeMarco failing to find the timing that would counter his opponent's speed earlier in his career.
Three months later, Broner was nearly as impressive blasting out number eight contender Gavin Rees in just five rounds. In the aftermath Rees called him the best fighter he had ever met and predicted he would go all the way to the top. That hasn't happened – for reasons too many to cogitate here – but he did enough to rank among the ten most accomplished lightweights of the decade.
05 – Brandon Rios
Peak Ranking: 1 Record for the Decade: 12-5 Ranked For: 18% of the decade
Things have been messy and difficult up until this point – now that get very messy and very difficult.  Brandon Rios was awarded an official decision over Richar Abril in 2012 but he did not beat him; this was an outright robbery. Rios is not credited for that win here.
That fight is dealt with in detail in the entry below; for the moment, take my word for it and we will look at why it is reasonable for Rios to rank top five despite the Abril fight being treated here as a loss.
First and foremost is his defeat of the excellent Miguel Costa, world's number one contender in February of 2011, lain low by a career's best performance from Rios. Costa bossed Rios early, moving off him and tattooing him with power punches; Rios followed stoically but lost every one of the first five rounds. Focused and prepared, Rios seemed merely inconvenienced by the powerful punches of a world class competitor and there was something inevitable about what remains a dramatic collapse from Costa in the mid-rounds; in the tenth, battered and unresponsive, he was rescued by the referee as Rios clubbed him into submission with meathook shots.
Either side, Rios turned in impressive stoppage victories over ranked men Anthony Peterson and John Murray. Best-for-best, this adds up to near parity between Rios and Broner, but Rios claimed more quality names at the poundage; it edges Rios in front of his fellow American despite the Abril fight.
04 – Richar Abril
Peak Ranking: 1 Record for the Decade: 8-2-1 Ranked For: 44% of the decade
If you scour the internet, you might be able to find the single ringside scorecard that had Richar Abril's 2012 fight with Brandon Rios a draw; every other scorecard by ringsiders had the fight for Abril, some of them by margins as wide as 120-108.
Every ringsider, that is, outside of two of the officials paid to score the fights.
What we can only hope was the abject stupidity of Glenn Trowbridge and the infamous Adalaide Byrd (both still judging fights today folks) cost Abril the win that night but here, I am taking the rare step of ignoring the official decision, something I have only done on one other occasion in the course of this series. Almost all ringsiders agree, and the film demonstrably shows, this was an Abril win.
It was not an exciting fight, partly due to its one-sidedness. Abril shelled up in close and Rios, who failed to make weight, threw cuffing shots apparently incapable of penetrating. In the second half of the fight, Abril closed with great awareness, carefully to consistently outland Rios in every round, defensively sound, offensively alive to opportunity.
Either side of his defeat of Rios, Abril defeated the same man who defined Brandon's lightweight run, Miguel Acosta, and contender Sharif Bogere in a filthy, badly refereed contest. In essence, his legacy at the weight echoes that of Rios almost exactly, with one exception: he beat Rios.
Abril is not an inspiring figure. He boxed in a dry, careful fashion that did not endear him to fans but he excelled at controlling his opponents and there is no way to rank him below Rios given how dominant he was over him in their fight. That puts him in the top four.
03 – Jorge Linares
Peak Ranking: 2 Record for the Decade: 20-4 Ranked For: 35% of the decade
Jorge Linares was "one for the most fantastic boxers I have ever saw in my life" according to the great Emanuel Steward and you can see what he means. Linares is as beautifully balanced, as well co-ordinated as any lightweight seen this decade, outside of the top two. Lithe, quick-handed, and a fine selector of punches, he began the decade anointed by the then pre-eminent Freddie Roach, spending his spare time sparring with the legendary Manny Pacquiao.
Then it went wildly wrong. Linares had his faced ripped apart by the punches of Antonio DeMarco in 2011 and then Sergio Thompson in 2012. It was a long way from these losses back to the top but Linares made it, in the main by travelling to the UK and battering her best lightweights. His winning streak ran to thirteen fights.
Key among them was his 2015 victory over Kevin Mitchell. Mitchell, who had restored himself from both personal and professional strife with a quite remarkable performance against Daniel Estrada, was once again ranked among the world's top ten. Linares has struggled when hurt throughout his career, but when dropped by Mitchell in the fifth, Linares, who had been struggling a little in the third and fourth, remained concentrated. He didn't enjoy the rest of that fifth round, but he escaped it and instead of crumbling he crumbled Mitchell, cutting him up and stepping in to take over in the eighth then patiently closing the blinds in the tenth.
It was a fine turning of the corner by a fighter who would go on to deliver on some of his seemingly limitless potential, firstly against an inspired Anthony Crolla, once more in the UK, who he beat close then, re-matched and dropped on the way to a wide decision victory. Finally, Linares, a road-warrior if ever there was one, invited Luke Campbell over to the USA and squeaked past him in a brilliant strategic joust.
Linares was a real enigma. Skin so thin it might as well be used to pack the meat that constitutes his face, he has literally fallen apart in the ring; soft of chin, he has been blown out. The fighter that Manny Steward saw all those years before probably never emerged, but he still appears special enough to edge out Abril.
Take note though, he is not a "natural" divisional decadal number three and there is real distance between Linares and the fighter that ranks number two.
02 – Terence Crawford
Peak Ranking: Ch. Record for the Decade: 26-0 Ranked For: 15% of the decade
Terence Crawford is a genius in the ring, and we watched the emergence of that genius at lightweight. 2014 was the year and almost all the meaningful damage that the Nebraskan did to the 135lb division was done in that year.
I was glued to his March dissection of Scotsman Ricky Burns and it was painful to watch my countryman dismantled so completely, Burns complaining about Crawford's control of distance and angles in a gracious post-fight interview. In truth, Burns had boxed beautifully to make so many of the rounds in what was a clear, wide victory for Crawford so close, but we did not know then what we know now: Crawford is one of the best fighters in the world.
At the end of 2014 when he welcomed number two contender Ray Beltran to his native Omaha, this was clear. Beltran had outfought and arguably been robbed of a victory over Ricky Burns when he visited Scotland for what was a hotly disputed draw but there were multiple classes between he and Crawford when they met that November. Crawford did mostly what he liked, and what he liked, from round two, was to box as a southpaw, jabbing with impunity, bringing Beltran forwards onto punches and in doing so shutting his opponent's offence down almost completely. In the final round Beltran, who had not won a single round on my scorecard, threw around twenty punches, even though his only route to victory was by knockout.
In between his wide defeats of Burns and Beltran, he dispatched Yuriokis Gamboa in the ninth.  These were three technical mis-matches in one year against quality opposition after which he departed for 140lbs.
This is enough to make him a clear number two, but in all honesty were his numbers and opposition not enough to get him over that line, it would still be difficult to see him lower. Crawford was imperious.
01 – Vasily Lomachenko
Peak Ranking: Ch. Record for the Decade: 14-1 Ranked For: 15% of the decade
Ranked for almost an identical number of weeks throughout the 2010s, Vasily Lomachenko was also given, like Terrence Crawford, to taking a close look at his opposition in the opening round.
Another thing these two have in common is that their visitations to 135lbs were relatively brief. We will meet no other divisional decadal number one with so few fights at the poundage – having only met legitimately ranked men at the poundage however, Lomachenko has done enough to clearly seal up the number one spot. He has but one peer and has clearly edged that peer out.
Gatecrashing the division meeting none other than Jorge Linares helped. This had the appearance of rash, even careless matchmaking, a duel, essentially, to determine the finest lightweight of the decade. It appeared careless matchmaking, certainly, when Lomachenko was dropped in the sixth walking carelessly onto a straight punch that clearly hurt him.
But Lomachenko isn't like other fighters. He had learned over the course of a monumental amateur career that he had the innate toughness to support his genius; Lomachenko re-took his feet and blasted Linares out in the tenth.
He certainly hasn't looked back. Jose Pedraza, the world's number three lightweight at that time, made it through a nightmarish eleventh to take Lomachenko the distance in 2018 but it was a wide, hurtful loss for the brave, world class Puerto Rican. Anthony Crolla went next and was stopped in just four rounds, his first stoppage loss since 2012. Luke Campbell, ranked number seven just as Crolla had been, seemed to be having a better evening but he won just two rounds and was on the receiving end of some savage combinations in making it to the final bell.
Lomachenko learns his man's range then abuses it, hovering just within or just outside it, using his quick reflexes and beautiful, consistent slipping to keep him safe while he deploys what has become one of the best body-attacks in the sport. Predicting him is impossible, which forces fighters to try to take the play away from him, which leaves them open for the widest variety of counters in boxing this century.
It is mildly frustrating then that he and Crawford never met in the ring. Had it happened, that ring would have contained as much skill as any since Roberto Duran defeated Ray Leonard.
The other lists:
Check out more boxing news on video at The Boxing Channel 
To comment on this story in the Fight Forum CLICK HERE
Berchelt TKOs Valenzuela in Mexico City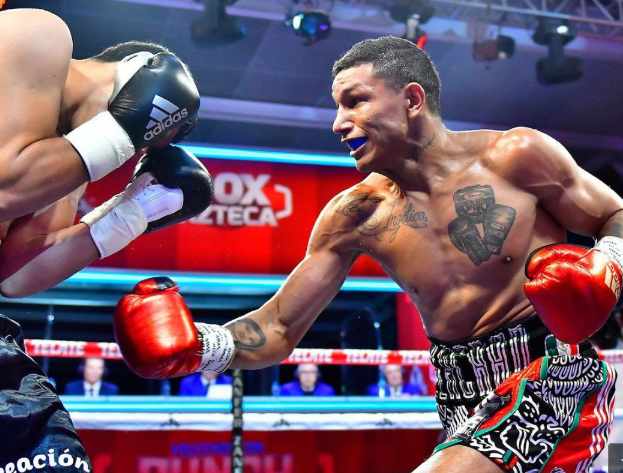 Mexico's Miguel Berchelt hammered his way to a decisive knockout victory over fellow Mexican Eleazar Valenzuela in a non-title light fight on Saturday.
After nearly nine months off, WBC super featherweight titlist Berchelt (38-1, 34 KOs) unraveled a withering body attack including numerous low blows but Valenzuela remained upright in front of a sparse TV studio audience until he could take it no longer.
Berchelt used a seven-punch combination to knock the senses out of the very tough Valenzuela who hails from Sinaloa. The referee saw enough and stopped the fight with Valenzuela leaning against the ropes with a dazed look.
The champion from Cancun used a triple left hook in the first round to floor Valenzuela and it looked like the fight would not last more than two rounds. But Valenzuela, a sturdy veteran, bored into Berchelt to keep him off balance and was able to stop the momentum.
It did not last.
A vicious attack to the body sapped the energy from Valenzuela who has fought many elite fighters in the past, but none like Berchelt. He was able to batter the veteran round after round.
Valenzuela sought to reverse the momentum with some combinations of his own. Berchelt opened up with some combinations from the outside and cracked his foe with some skull-numbing blows that clearly affected Valenzuela's senses. The referee wisely stopped the fight at 1:03 of the sixth round to give the win to Berchelt by knockout.
The victory opens the door to a potential clash with featherweight world titlist Oscar Valdez of Nogales, Mexico who has a fight of his own planned next month. Both champions are promoted by Top Rank.
Other Bouts       
Omar Aguilar (18-0, 17 KOs) bushwacked veteran Dante Jardon (32-7, 23 KOs) within a minute of the first round to win by technical knockout. A barrage of blows by Ensenada's Aguilar opened up the fight and a four-punch combination forced the referee to stop the super lightweight fight with Mexico City's Jardon against the ropes.
A battle between super bantamweights saw the taller Alan Picasso (14-1) out-hustle Florentino Perez (14-6-2) in an eight round clash between Mexican fighters. Mexico City's Picasso fought effectively inside against the shorter Perez of Monterrey and was able to maintain a consistent pace. Neither fighter approved the use of a jab but Picasso was more effective inside with body shots and uppercuts and dominated the last half of the fight.  The six judges scored in favor of Picasso.
The WBC instituted the extra judges as a means of tabulating score cards efficiently. Three judges scored from the television studios and another three judges scored from the USA. It was the second time WBC judges officiated remotely and all six scorecards were official.
Photo credit: Zanfer Promotions
To comment on this story in The Fight Forum CLICK HERE
Boxing Odds and Ends: Big Baby Miller, Roberto Duran and More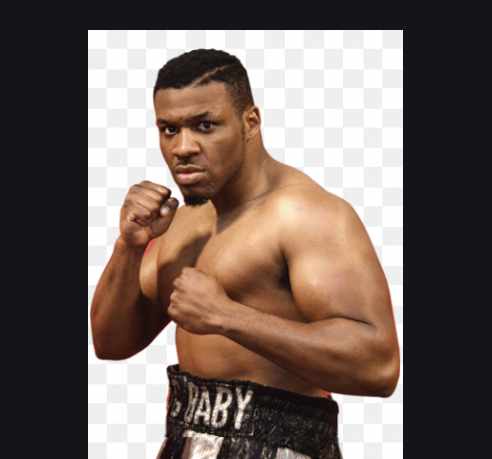 Jarrell "Big Baby" Miller just can't keep his hands out of the cookie jar. It was announced today (Saturday, June 27) that the jumbo-sized heavyweight from Brooklyn tested positive for a banned substance, forcing him out of a July 9 fight at the MGM Grand "Bubble" against Jerry Forrest. The story was broken by Mike Coppinger of The Athletic who breaks more hard news stories than any other boxing writer.
Miller, needless to say is a repeat offender. He failed three different PED tests in a span of three days for three different banned substances leading into his planned June 2019 match at Madison Square Garden with WBA/IBF/WBO world heavyweight champion Anthony Joshua. That cost him the fight and a reported $5 million-plus payday. Andy Ruiz filled the void and scored an historic upset.
When the first test came back positive, Miller wailed that he was the victim of a faulty test. "My team and I stand for integrity, decency and honesty and will fight this with everything we have," he said in a prepared statement. He later changed his tune. "I messed up," he said.
In a story that appeared on these pages, Thomas Hauser noted that Big Baby had a history of PED use dating to 2014. In that year, he was slapped with a nine-month suspension by the California Athletic Commission following a kickboxing event in Los Angeles.
Counting this latest revelation, it's five strikes for Big Baby. He's taking quite a roasting right now on social media. Some of the harshest criticism is coming from his fellow boxers.
Assuming that Top Rank can't find a replacement for Miller, this is another tough break for Jerry Forrest, a 32-year-old southpaw from Virginia with a 26-3 (20) record. Forrest was scheduled to fight hot prospect Filip Hrgovic on April 17 on a card at the MGM National Harbor in Oxon Hill, Maryland, a show swept away by the coronavirus outbreak. Forrest has been matched very soft throughout his career, but he acquitted himself well in his lone previous TV appearance, losing a split decision to undefeated Jermaine Franklin on "Showtime: The New Generation." The decision was controversial.
There's talk now that Carlos Takam is angling to replace Big Baby. The French-Cameroonian, a former world title challenger who turns 40 in December, was billed out of Henderson, Nevada, in his last ring appearance that saw him winning a unanimous decision over fellow greybeard Fabio Maldonado in Huntington, NY.
—-
When it comes to Murphy's Law ("anything that can go wrong, will"), there's no sport quite like boxing. Just ask Bob Arum. The most mouth-watering matchup in his ESPN "summer series" fell out this week when Eleider Alvarez suffered a shoulder injury in training, forcing a postponement of his July 16 date with Joe Smith Jr. The match between Alvarez (25-1, 13 KOs) and Smith (25-3, 20 KOs) would have been a 12-rounder with the winner guaranteed a shot at the vacant WBO light heavyweight title, a diadem that Alvarez previously owned.
Joe Smith Jr, a Long Island construction worker once dismissed as nothing more than a club fighter, won legions of new fans in his last start, a one-sided (to everyone except one myopic judge) win over Jesse Hart in Atlantic City.
Cancelled matches have become a recurrent theme in ESPN's semi-weekly boxing series. The very first card in the series lost what shaped up as its most competitive fight when Mikaela Mayer tested positive for COVID-19, scuttling her bout with Helen Joseph. In subsequent weeks, the manager of Mikkel Les Pierre tested positive for COVID-19 as did WBO junior lightweight champion Jamel Herring. Those bad test results forced the postponement of two main events. Then earlier this week, hot lightweight prospect Joseph Adorno was lopped off Tuesday's card after feeling sick after coming in overweight at the previous day's weigh-in.
The undercards of the Tuesday/Thursday ESPN fights have left something to be desired, but that's understandable. As Bob Arum noted in a conversation with veteran boxing scribe Keith Idec, Top Rank's matchmakers Bruce Trampler and Brad "Abdul" Goodman have had a hard time fleshing out the cards because with so many gyms closed there's a shortage of boxers who are in shape to fight on short notice. Then there are the COVID-19 travel restrictions and (something Arum did not acknowledge) budgetary restrictions more severe than an ordinary Top Rank card. Most of the undercard fighters have come from neighboring states such as Utah, saving Top Rank the cost of air fare. Fighters from faraway places, with some exceptions, were already training in Las Vegas.
Kudos to the entire Top Rank staff for keeping boxing alive during these challenging times.
—
It's old news now, but Panamanian boxing legend Roberto Duran, 69, tested positive for the coronavirus and was hospitalized in Panama City with a viral infection. There's been no update on his condition but his son Robin Duran wrote on Instagram that his father is not having any symptoms beyond those associated with a common cold. We will update you when new details become available.
Duran's hospitalization came just a few days after the 40th anniversary of his first fight with Sugar Ray Leonard in what would say was Duran's finest hour. They met on June 20, 1980 at Olympic Stadium in Montreal.
Duran won a unanimous decision. Converting the "10-point must" system into rounds, Duran prevailed by scores of 3-2-10, 6-5-4, and 6-4-5. As Yogi would have said, you could look it up.
Check out more boxing news on video at The Boxing Channel 
To comment on this story in the Fight Forum CLICK HERE