The Top Ten Super Bantamweights of the Decade: 2010-2019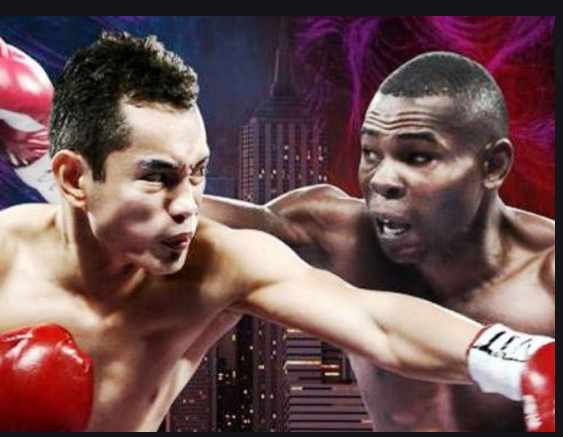 It has been interesting to see how transient fighters are when they inhabit the smaller divisions. Up at cruiserweight, fighters spent on average 50% of the decade in their division to earn their spot among the top ten; here at 122lbs it is nearer 30%.
This results in a list of fighters with less purchase on the list, generally. Occasionally though, even at the smaller weights, a fighter will rack up a list of serious victories in a short space of time and hit the heights – and the divisional stalwart is also not unheard of. Here, one of each of these type towers over the rest of the decadal division but the numbers ten through three kick up a lot of interesting fights, and some very interesting fighters.
In accounting for these fighters, the term "one hit wonder" is used liberally. Here I am not seeking to denigrate either the fighter or his wider opposition; it merely denotes a fighter who has one win of real significance which is often accounted for in some detail.
This is another symptom of a generation of fighters happy to put on a mere four pounds to visit the next division up for their next big test.
10 – Rico Ramos
Peak Ranking: 2 Record for the Decade: 16-6 Ranked For: 18% of the decade
The tenth slot was a shootout between Kiko Martinez, who did a little more at the weight, and Rico Ramos, who did a little less, but who was defeated at the poundage only by Guillermo Rigondeaux; Martinez, meanwhile, was thrashed twice by Carl Frampton and once by Scott Quigg. The Scott Quigg tilts me towards Ramos, whose purple patch of 7-1 gets him over the line.
The jewel in his super-bantamweight crown for the period January 2010 until December 2019 was his come-from-behind knockout victory over Akifumi Shimoda, one of the top contenders of 2010 and 2011. Shimoda himself has a claim to the number ten spot based primarily upon his superb victory over Ryol Li Lee, but Ramos eliminated him when they clashed in Atlantic City in July of 2011.
Ramos, an American of Puerto Rican descent, had been boxing since he was eight years old but seemingly had no answer to the Shimoda jab which was opening up other opportunities for the Japanese; Ramos, circling to his right at the beginning of the seventh, brought Shimoda onto a left hand, but it was unheeded and Shimoda continued to boss the real-estate and find a home for his bodypunches. A right hand from Rico seemed to gather his attention though and having landed yet another left Rico finally had his man rooted to the spot, and circling, he landed a left hand as beautiful as any thrown in the 122lb decade. Shimoda was up at nine but immediately took a second header to the canvas.
Ramos was chased from the division by Rigondeaux, as noted, but certainly there is no shame there.
09 – Rey Vargas
Peak Ranking: 1 Record for the Decade: 34-0 Ranked For: 42% of the decade
Rey Vargas has traced an old-fashioned career arc, occupying a spot at super-bantamweight since 2015 and slowly creeping his way up the ranks to inhabit the number one spot, without, really, meeting anyone to justify that ranking. Sometimes longevity is its own reward.
His highest-ranking victim was Tomoki Kameda, and it showed when they met in July of last year; Tomoki had real success early and took a handy lead out of the first third of the fight. Vargas though is a freakishly tall superbantam at near 5'11 and he has the reach to match. From the fifth on, he deployed a controlling jab birthed by a pedigree amateur career that has been augmented by some serious professional experience. The double-uppercut right hand he landed in that round set him apart; the cards may have been a little wide but clearly Vargas was the right man.
He was the right man too five months previously when he was faced with another tough assignment in Franklin Manzanilla. Manzanilla, out of Venezuela, had scored an impressive victory over Julio Ceja in just four rounds in his previous fight and set some problems for Vargas with his rushes and fouling. Vargas found himself with cuts over both brows from "accidental" head-clashes as early as the eighth and Manzanilla had two points docked for hitting on the break and pushing. But Vargas showed some of his best boxing, dominating at distance with the jab and outlanding Manzanilla with fluid combination punching when they met at mid-range.
Vargas has a little more depth than these two fights – Azat Hovhannisyan and Ronny Rios have both made waves since he beat them – but they remain his fistic cornerstones, and despite some impressive boxing this makes him borderline for inclusion. His paper record and longevity in the ratings at 122lbs has seen me favour him over one-hit wonders like Jeffrey Mathebula and Akifumi Shimoda.
08 – Isaac Dogboe
Peak Ranking: 1 Record for the Decade: 21-2 Ranked For: 18% of the decade
Isaac Dogboe's pressure appeared functional rather than thrilling before his big step up against Jessie Magdaleno in 2018. Magdaleno had been inactive but had also defeated no less a figure than Nonito Donaire in 2016 and was heavily favoured.
In the first round Dogboe was dropped while pressing Magdaleno too hard and he lost the third too, to a gorgeous Magdaleno counter left. But all the while his pressure was beginning to look a little more than workmanlike. He was adept at keeping Magdaleno moving and again and again Dogboe, out of London via Ghana, would fetch his man up against the ropes and let go. Still very much in touch on the scorecards after four, Magdaleno was being aggressively outgeneralled and was steadily losing touch with the fight. His solution was to come out at the opening of the fifth and attack; Dogboe promptly dropped him with a single left hook.
Dogboe so dominated Magdelano that night that the favourite found himself in need of a knockout by the ninth. The then world's number one super-bantamweight showed no sign he might achieve it and in fact slipped further and further from his technical best, eventually reduced to sagging on the ropes and beckoning Dogboe in. It was a sorry sight and one the referee interrupted in the eleventh after Dogboe perpetrated the second knockdown of the round over his withering opponent.
It was an impressive and rather unexpected performance, albeit against an opponent who seemed to struggle a little with rust after a year out of the sport and it set Dogboe up as the world's number one super-bantamweight.
Dogboe never added to his 122lb legacy though; his own nemesis was lurking in the wings.
07 – Emanuel Navarrete
Peak Ranking: 2 Record for the Decade: 31-1 Ranked For: 26% of the decade
Like Dogboe, Emanuel Navarrete fought the usual learning fights, stepped up to take on some journeymen and was then launched right into the deep end to face off with the world's number one super-bantam. Dogboe-Navarrete was a fascinating contest in that it pitted a Johnny-come-lately against an even more recently arrived contender. Dogboe, as the man with the pedigree opponent on his ledger, was favoured.
Navarrete, who is tall with a reach that seems planetary, allowed Dogboe inside to do his work. It felt wrong and even dangerous until Navarrete landed a triple left hook, up and down, on the inside, to win the second round. From here he controlled the fight, impressive and dominant in out-fighting the smaller pressure fighter whose nightmare had come to visit him in the ring: a fighter he could not push back but rather who was pushing him back. The ninth through twelfth were a parade, the bigger man marching down the smaller pressure fighter in what amounts to the most disheartening position a pugilist of any kind can find himself.
Unfortunately for Dogboe he had a rematch clause. Navarrete, who now knew how Dogboe moved, thought and fought, beat him mercilessly in that rematch. The fight becomes difficult to watch around the eighth; Dogboe's corner, brave to the near last, finally pulled him as he was blasted to the canvas in the twelfth and final round.
It seemed to me that something special had emerged in that fight, but the truth is we don't yet know. Navarrete has fallen afoul of the ABC strap he wears in defending against underqualified challengers whose selection for their "title shot" is based upon matters other than fistic. So, the jury remains out on Navarrete, who nevertheless was impressive enough in his twin maulings of Dogboe to comfortably make the list.
06 – Jessie Magdaleno
Peak Ranking: 1 Record for the Decade: 27-1 Ranked For: 22% of the decade
Here, we meet the last of the one-hit-wonders on the list but Magdaleno possesses the finest of all of them: Nonito Donaire. Donaire, it is true, had had some of the glitter removed by Guillermo Rigondeaux, but in November of 2016 he remained the top contender to the legitimate title he had once held. Then Magdaleno came calling.
What most impressed me was Donaire's near abandonment of his left hook. It was oft repeated that he had one of the "best left hooks in the sport" and if Bernard Hopkins had established the removal of such a potent weapon much ink would have been spent on his exaltation. Magdaleno was less fashionable and has remained so, but it was a wonderful technical achievement. Moving unhurriedly, seeking for single shots, he countered beautifully throughout with the right jab and right hook of his own, taking every opportunity to strike without – shades of Hopkins again – ever over-extending himself. The result was Donaire sheathing his own hook in obedience of the rule that you don't hook with a hooker, while Magdaleno freely threw his own; to the body, especially, he was prestigious.
Donaire went to the straight right and a fascinating tussle ensued, summed up perfectly in the ninth where Donaire hurt Magdaleno on the ropes, only for Magdaleno to charge him and dominate the remainder of the round, putting him out of sight on the cards; Donaire closed with real strength as Magdaleno's energy waned.
But the decision clearly belonged to Magdaleno.
It was not too long after this that Magdaleno ran into Dogboe. The reasonable question would be, if Dogboe beat Magdaleno how does Magdaleno come to be ranked above him here? It's a fair question. The mathematics, for me, says that Magdelano's defeat of Donaire is more impressive than Dogboe's defeat of a rusty Magdaleno; I accept that this is arguable but balk at Magdaleno as low as eight given his wonderful performance against Donaire.
05 – Toshiaki Nishioka
Peak Ranking: 1 Record for the Decade: 4-1 Ranked For: 19% of the decade
Toshiaki Nishioka was the number one super-bantamweight coming into the decade and remained so until he was removed by the sumptuous power-punching of Nonito Donaire (and an over-excited referee).
How you feel about his overall standing here will depend upon how you feel about Rafael Marquez and his standing in October of 2011. Having lost three of his last six, including two of those wars with Israel Vazquez, Rafael was ostensibly on the slide, but the fight itself shows a fighter that, while no longer at his withering best, remained stoic and technically brilliant, very much a fighter that had to be mastered.
This, Nishioka did. To this day he maintains that Rafael is his most skilled opponent and he boxed with great care to control him, refusing to contest the inside and avoiding any over-commitment with the jab. Meanwhile he drilled Marquez with his trailing left, a wonderful punch that he throws with as much variety as anyone this century. Flying it quickly to the body was his stock in trade in the early going but he began to risk a wilder, wider, harder punch when he realised how wary Rafael had become. Rafael had success, not least in the second half of the eighth round where it seemed he might actually assume control of the fight, but Nishioka out-fought and out-worked the former lineal champion in the tenth and eleventh to put the decision to bed. It was a deeply impressive performance that cemented his status as the first number one super-bantam of the decade.
Nishioka's other wins do little other than demonstrate his superiority over the field, especially his October 2010 contest with Rendall Munroe. Munroe brought guts but little else as the fight turned into something of a parade down the stretch; still, re-watching it was worth it for the feinted straight and uppercut through the middle that Nishioka used to tilt Munroe's head back in the third.
Placing him at number five is a borderline call, but Nishioka was a clearer number one than anyone running eight through six. I am happy that should see him placed above, rather than below, the one-hit wonders.
04 – Leo Santa Cruz
Peak Ranking: 2 Record for the Decade: 24-1-1 Ranked For: 27% of the decade
Leo Santa Cruz departed 122lbs in 2015 with his undefeated record intact having made his impact on the first half of the super-bantamweight decade. His meaningful arrival at the poundage, the equivalent of a Mack truck pulling up inside a jewellery store, came in August of 2013 against Victor Terrazas. Terrazas, a tough, dangerous fighter was unsupported by the type of chin that would have made him genuinely world class. Nevertheless, the world's number two contender was a serious proposition for Santa Cruz, and was coming off a nerveless, brutal battle with Cristian Mijares which he won by the narrowest of margins.
Terrazas started aggressively as Santa Cruz brought pressure, all high guard and work-rate. But, as we saw while looking at featherweight, Santa Cruz is much more than that. His punch selection is excellent, his sense for the backfoot superb for a front-foot fighter, his jab is thudding and accurate but he can box squarely enough – weight generally over his back leg, when he does so – to lead with the right without courting disaster. Terrazas was complimented during fight commentary for "making this an inside fight" – but an inside fight suits Santa Cruz just fine. He has reach and the technique to use it but is comfortable trying to land punches behind the elbows.
The two fought on even terms until they didn't, when towards the end of the second Santa Cruz, tougher and better, opened up while the two stood head to head at the ropes. Terrazas emerged wounded and in the third, emerged giving ground. Dropped twice, he seemed broken in part by the psychological pressure, although it was the consistent, severe punching that did the damage.
Santa Cruz's number two win was over Mijares, undoubtedly damaged goods, but still ranked. Santa Cruz couldn't stop him, but what he did was in many ways worse: in a fight as different as that with Terrazas as could be imagined, he thrashed Mijares and rendered him a fistic irrelevance.
Santa Cruz was a very dangerous super-bantamweight.
03 – Carl Frampton
Peak Ranking: 1 Record for the Decade: 24-2 Ranked For: 35% of the decade
Carl Frampton slotted in right behind Santa Cruz at featherweight, but here he nips in just ahead of his great rival. A clash at 122lbs would have been helpful though – there is very little to separate them.
What does separate them is the additional work Frampton did at the very top of the division. He met no fewer than three top five contenders during his time fighting as Guillermo Rigondeaux's understudy – the Cuban was champion throughout Frampton's stay at the poundage – and soundly defeated all of them.
First up was Kiko Martinez, who Frampton had already defeated in a European title tussle but met again in 2014. Frampton, who probably entered his peak that night, couldn't put the more experienced Martinez away as he had in their first fight but he did dominate almost completely with a healthy mix of jabs and bodyshots. Chris Avalos, who failed miserably when he moved up to featherweight but was a serious super-bantamweight, visited Frampton's Belfast stronghold in 2015.  This was Frampton's finest performance at the weight, his right hand excellent, despite the scruffy squabbling in the second his dominance near-complete.
Frampton's final fight at 122lbs showed the toll weight-making was taking upon him. He was dominant over the first six against a reticent Scott Quigg, even breaking his jaw in the fourth, but the Englishman came on in the second half of the fight which was, in the end, very close.
Santa Cruz was more impressive in the victories he did have at 122lbs but it was Frampton, in the end, who scored the more numerous and more impressive victories.
02 – Nonito Donaire
Peak Ranking: Ch. Record for the Decade: 18-5 Ranked For: 25% of the decade
The decade 2010-2019 produced two legitimate super-bantamweight champions and it is fitting that these two lead the pack. Nor is it close – there is so much clear blue water between Nonito Donaire at #2 and Carl Frampton at #3 that they may as well be on different lists.
Donaire stepped up to 122lbs in 2012 and immediately tackled a divisional strapholder, the number eight contender, Wilfredo Vazquez; after taking a decision form him over the twelve, it was Jeffrey Mathebula, the number six contender who towered over Donaire but nevertheless gave up a similar decision. This second fight is crucial because against both he and Vazquez it is possible to see Donaire over-reaching, under-boxing, pushing far too hard for the knockout which he openly demanded of himself in the press. In the tenth round of his fight with Mathebula, Donaire was so completely out-boxed that in the eleventh and twelfth he limited himself to his more direct sphere of influence and in doing so dominated Mathebula completely, cracking one of his teeth in the process. You could almost hear the penny drop.
I consider that Donaire found himself at 122lbs that night and the result was Donaire's 118lb form suddenly materialising in the super-bantamweight division. His next fight was against no less a figure than Toshiaki Nishioka, the most accomplished fighter in the division, a meeting between the two best super-bantams in the world and so the beginning of a new lineage at the weight. Donaire was the absolute pinnacle of cool as far as his inherent aggression would allow; he won every round and devastated Nishioka in the ninth round of a non-competitive rout propelled by his right hand rather than left hook. When he butchered Jorge Arce two months later, in December of 2012, he had completed the single best unbroken run of the decade at 122lbs and one of the better runs at any weight.
This being boxing, the end of that run was just around the corner.
01 – Guillermo Rigondeaux
Peak Ranking: Ch. Record for the Decade: 15-1 Ranked For: 92% of the decade
Donaire met with Cuban amateur legend Guillermo Rigondeaux in April of 2013 in a huge fight between the two best super-bantamweights in the world. It was also as one-sided as any top tier match of the decade as Rigondeaux, in absolute control for ten of the twelve rounds, picked Donaire's wings off in a study of lethal economy.
Rigondeaux breaks rhythm. A combination of feints, very astute defensive dips and slips and single power-punches make establishment of offense against him agonising. Donaire, a fluid fighter who counter-pressures his opponents to the canvas, was particularly afflicted by the Rigondeaux malaise.  Rigondeaux threw infrequently; still he out-landed Donaire in every round but one.
The Cuban spent the years in which Donaire was tying together his superb 122lb run emerging from the pack and was just 6-0 when he tangled with number five contender Ricardo Cordoba. Rigondeaux dominated with ease until Cordoba snapped his head back with a jab, flashing him.  Rigondeaux responded in away entirely unacceptable to the American fight fraternity: he ran away.
Rigondeaux took a split decision and learned his final lesson: professional fighting in America calls for more fighting than amateur boxing does anywhere. Rico Ramos, then still unbeaten at 20-0, was the man to bear the brunt of this newly learned lesson as he was blasted to the canvas in the first round and tormented through the sixth when a body punch – and the better part of valour – kept him on the canvas.
So Rigondeaux was primed when he stepped into the ring with Donaire, for all that he was professionally inexperienced. Donaire was made to understand it and the litany of excuses he laid out after the fight – his shoulder was bad, he didn't study his opponent, his was distracted by his wife's pregnancy – could not disguise his out-and-out inferiority to Rigondeaux.
The argument as to who would be the decadal number one at 122lbs ended there, but there is more to recommend Rigondeaux as one of the longest serving lineal champions in boxing. In a division that sees fleeting commitment, even by its most prominent fighters, Rigondeaux's devotion to super-bantamweight has been unusual.
He never became the superstar his management wanted to make him – too technical, too careful, too defensive – but there is no questioning his status as the best of the decade.
Check out more boxing news on video at The Boxing Channel 
To comment on this story in the Fight Forum CLICK HERE
Tony Yoka Makes Quick Work of Duhaupas; Yoka's Wife Wins Too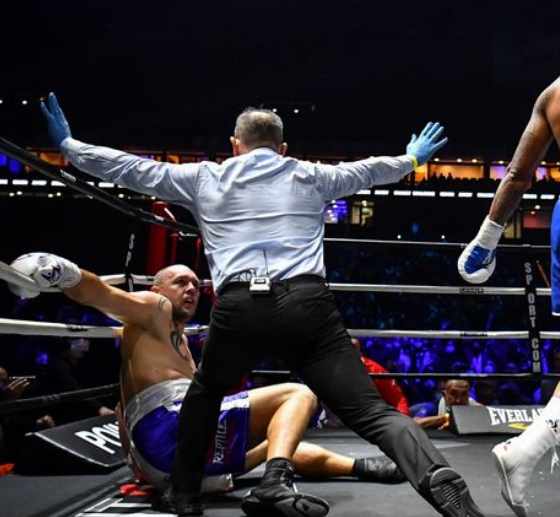 An indoor rugby stadium in Nanterre, a township in an inner suburb of Paris, was the site today of a five-fight boxing show featuring Tony Yoka and his wife Estelle Mossely in separate bouts (when they fight each other, they do it in the privacy of their home). Attendance was limited to 5,000 with social distancing protocols in place.
Yoka and Mossely, the parents of two young children, the youngest a boy born in May, were each gold medal winners in boxing at the 2016 Rio games. The six-foot-seven Yoka defeated Filip Hrgovic in the semis and Joe Joyce in the gold medal round.
Today Yoka, in his first scheduled 12-rounder, was matched against 39-year-old French warhorse Johan Duhaupas who was 38-5 (25) heading in. Duhaupas went 12 rounds with Jarrell Miller, extended Deontay Wilder into the 11th frame, and knocked out Robert Helenius, the conqueror of Adam Kownacki. Despite his advanced age, he represented a step up in class for Yoka, 28, whose pro career was disrupted by a one-year suspension from the French Boxing Federation for being a no-show at three PED tests. At the very least, Duhaupas was expected to give Yoka some rounds.
But Yoka had other ideas. He needed only 121 seconds to dismantle his countryman and show that he belongs in the conversation with Daniel Dubois, Jared Anderson, the aforementioned Hrgovic and others when talking about the next generation of heavyweight stars.
Yoka (8-0, 7 KOs) dropped Duhaupas midway through the opening round with an overhand right. Duhaupas didn't appear to be badly hurt, but he had no antidote for the barrage that followed. The coup-de-gras was a big right uppercut that sent him flying backward against the ropes. The referee stepped in immediately.
Yoka's U.S. promoter is Top Rank which is seeminly out to corner the market on bright young heavyweight prospects. When Yoka turned pro it was under the tutelage of Virgil Hunter, the trainer of Andre Ward. Yoka has spent considerable time in Las Vegas while serving as the chief sparring partner for Joseph Parker.
—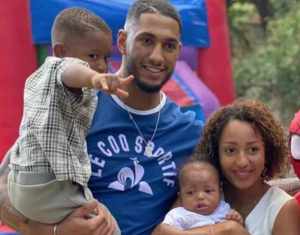 Estelle Mossely kept pace with her hubby. Mossely, 28, advanced her record to 7-0 (1) with an 8-round unanimous decision over countrywoman Aurelie Froment. The scores were 80-72 across the board.
This was an assignment designed to shed the rust. Froment, 33, entered the fight with a 3-0-1 record, but hadn't previously met an opponent with a winning record. In fact, none of Froment's previous opponents had ever won a fight. In the aggregate, the foursome was 0-32-5 at the time that she fought them. Even the world sanctioning bodies steered clear of this affair, refusing to cloak the fight in some sort of title.
That observation aside, it was a nice win for Mossely coming so soon after giving birth. Born in France of Congolese and Ukrainian descent, she is rated the world's best active female lightweight by BoxRec.
Hot prospect Souleymane Cissikho was originally scheduled to be on the card, but pulled out for an undisclosed reason. An Olympic teammate of Tony Yoka, Cissikho is a  special talent.
Check out more boxing news on video at the Boxing Channel 
To comment on this story in the Fight Forum CLICK HERE
Season 2 of the World Boxing Super Series Concludes on Saturday in Munich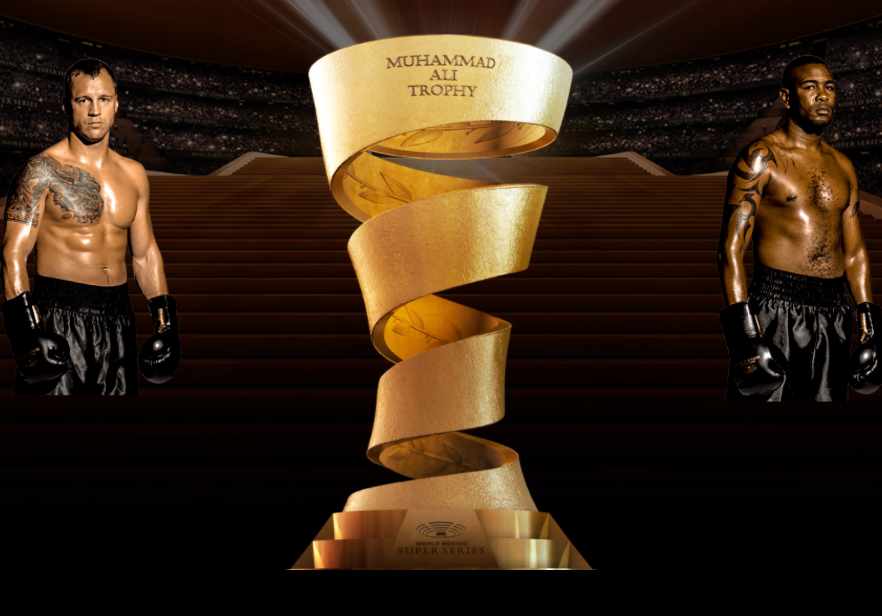 PRESS RELEASE: The hotly-anticipated World Boxing Super Series Season II Cruiserweight Final between Mairis Briedis and Yuniel Dorticos takes place behind-closed-doors in a film studio at Plazamedia Broadcasting Center in Munich, Germany on Saturday, 26 September. On the line: The Muhammad Ali Trophy, IBF World Title, and vacant Ring Magazine 200 lbs belt.
The final will be shown live on DAZN in the US and Sky Sports in the UK.
"A final for the Muhammad Ali Trophy has proved to be something extraordinary. We have seen that it brings out the best in boxers which reflects the DNA of our tournament as to deliver and continue to deliver boxing at its very best to fans of the sport," said Andreas Benz, CEO of Comosa, the event organizer.
"Plazamedia is a phenomenal solution, the studios are providing a controlled environment which is of huge benefit to us and the production team to keep everyone safe while also putting on a great show.
"At the same time, we have done everything to secure fair conditions for both teams, and to ensure they remain healthy and isolated until the action starts."
Mairis Briedis, tournament No. 1 seed, qualified for the final through wins over Noel Mikaelian (UD) and Krzysztof Glowacki (TKO3), while Dorticos, No. 2 seed conquered Mateusz Masternak (UD) and Andrew Tabiti (KO10) to enter the 200 lbs decider.
"We are very happy about the announcement of the final," said Latvia's Mairis Briedis. "I love the fact that it will be in Munich as it reminds me of every time I went to train with the Klitschko brothers in Germany and the flights were always via Munich. Those are some great memories of the time spent with them there."
Said Miami-based Cuban, Yuniel 'The KO Doctor' Dorticos, IBF World Cruiserweight Champion: "To all my fans worldwide, In Europe and especially in Munich, Germany: I am super happy the World Boxing Super Series final will take place in Munich, Germany, and I will see you all on Saturday, September 26th. The KO Doctor is back and ready to prescribe another dose of pain and take the Muhammad Ali Trophy back to Miami."
Kalle Sauerland, Chief Boxing Officer of the WBSS, said: "On 26 September we will not only crown the best cruiserweight on the planet but also send a sign to the world that boxing is back with the first major transatlantic championship bout between the undisputed number one and two in their division.
The final is not only about honour and glory, but cementing a legacy. The winner will become a member of an exclusive 'Ali Trophy Winner Club' that includes Oleksandr Usyk, Callum Smith, Naoya Inoue and Josh Taylor. It doesn't get much bigger in boxing, and we expect Briedis and Dorticos to have an absolute barnstormer!"
The Muhammad Ali Trophy was created by the late world-renowned artist Silvio Gazzaniga who also designed the iconic FIFA World Cup Trophy.
Check out more boxing news on video at the Boxing Channel 
To comment on this story in the Fight Forum CLICK HERE
Avila Perspective, Chap. 106: Return of LA Boxing, Josh Taylor, Charlos and More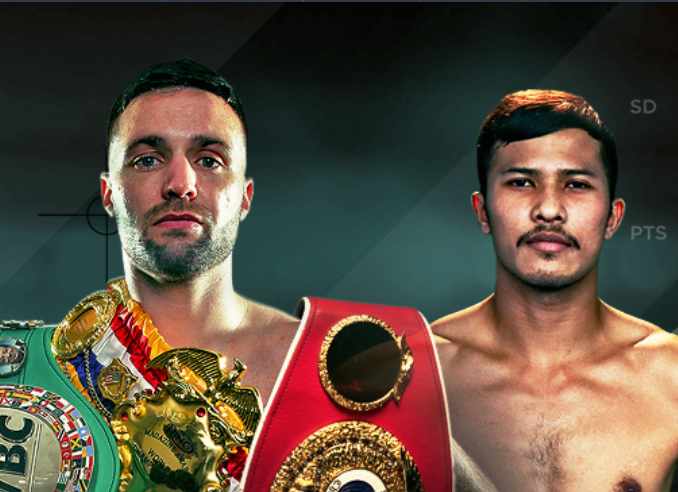 Avila Perspective, Chap. 106: Return of LA Boxing, Josh Taylor, Charlos and More
Let's call this week the Big Build Up.
Back in the 1920s to the 1950s the City of Angels was known as the place where Humphrey Bogart lived and played characters out of Raymond Chandler's novels. Books like the "Big Sleep" and "Lady in a Lake" were made into movies based in Los Angeles.
Well, here we are back where boxing thrives, people or not.
Los Angeles kicks off the big boxing week starting with a televised fight card that features home grown featherweight Vic Pasillas at the Microsoft Theater in the downtown area. Fox Sports 1 will televise the Premier Boxing Championship card on Wednesday, Sept. 23.
Pasillas (15-0,8 KOs) faces Dominican fighter Ranfis Encarnacion (17-0, 13 KOs) in the co-main event at a fan-less event that begins a crowded week of boxing as we near the end of 2020.
"Coming out on top against Encarnación is going to catapult me into some big fights at featherweight. The division is wide open and I know with hard work I can take it over," said Pasillas who is originally from Los Angeles. "This is by far the most important fight of my career. I'm coming with everything I got, because I know this is the turning point that will lead to bigger and better fights. I am ready to bring an exciting fight to the fans and get my hand raised in victory."
Both Pasillas and Encarnacion are undefeated and unknown to most of the boxing world. A win changes everything especially when it's difficult to even stage a boxing card.
Promoters are anxious to get their fighters in the ring by any means necessary.
On Thursday in Biloxi, Mississippi, super lightweight Michael Williams Jr. meets Thomas Miller in the headline attraction of a boxing card that will be streamed by UFC Fight Pass.
On Friday in southern Mexico, Serhii Bohachuk (17-0, 17 KOs) meets Alejandro Davila (21-1-2, 8 KOs) in Merida, Yucatan. No word if it will be streamed. The super welterweight from Ukraine has a 17-fight knockout streak and has become a main attraction in Hollywood, California for 360 Promotions.
"Serhii has become one of the most talked about rising stars in boxing," said Tom Loeffler, promoter of 360 Promotions. "Boxing fans are excited to see if he can continue his knockout streak against Alejandro Davila, the toughest opponent he's faced. He's been training very hard with Manny Robles for this fight and if victorious, we're certain there will be bigger opportunities for him in the near future."
These are all tasty appetizers for the big buffet coming on Saturday.
Breakfast, Lunch and Dinner
Saturday morning, especially if you live in the California area, ESPN+ will showcase the IBF, WBA super lightweight world title fight between champion Josh Taylor (16-0, 12 KOs) and Apinun Khongsong (16-0, 13 KOs) in London. It will be streamed live on Sept. 26, Saturday morning, starting at 11 a.m PST.
This is an important match for Taylor (pictured on the left) who needs a win to nail down a unification clash with Jose Carlos Ramirez the WBC and WBO titlist. If Scotland's Taylor emerges victorious the super lightweight clash will be one of the top fights of the year.
And if that fight happens to take place, then that winner more than likely meets WBO welterweight champion Terence Crawford.
But first things first. Taylor needs to defeat Thailand's Khongsong on Saturday.
"I didn't want a warm-up fight, so getting straight back in there against my mandatory challenger is great, as it's kept me fully focused. I want big fights in my career, so this is an important fight with my belts on the line," said Taylor.
Charlos Pay-per-view
The Charlos brothers asked for it and they got it.
Long have the brothers from Houston, Texas asked for a pay-per-view fight card and it never seemed possible until now. The Charlos will headline a pay-per-view double-header on Saturday via Showtime.
Beginning at 4 p.m PT/ 7 p.m. ET the Showtime pay-per-view card begins with three top notch bouts:
WBO bantamweight titlist John Riel Casimero (29-4) vs Ghana's Duke Micah (24-0, 19 KOs).
WBA super bantamweight titlist Brandon Figueroa (20-0-1, 15 KOs) vs Damien Vazquez (15-1-1, 8 KOs).
WBC middleweight titlist Jermall Charlo (30-0, 22 KOs) v Sergiy Derevyanchenko (13-2, 10 KOs).
Charlo was not impressed with Derevyanchenko's performances against Daniel Jacobs and Gennady Golovkin because both were losses. He expects to dominate.
Derevyanchenko says he's ready for Charlo.
"Golovkin is a very different fighter than Charlo, but Jacobs is similar stylistically, so that's something I'll be used to," said Derevyanchenko. "This training camp has been very similar to camps for my previous fights though. We just brought in different sparring partners for this one. We're using fighters who can show us what Charlo will bring to the ring."
After a 30-minute intermission the second half of the boxing card begins.
Former bantamweight world champion Luis Nery (30-0, 24 KOs) moves up in weight to face Aaron Alameda (25-0, 13 KOs) for the vacant WBC super bantamweight world title. Both fighters are from Mexico.
Former super bantamweight titlists Danny Roman (27-3-1) and Juan Carlos Payano (21-3) meet in a 12-round bout.
In the grand finale WBC super welterweight titlist Jermell Charlo (33-1, 17 KOs) challenges IBF and WBA super welterweight titlist Jeison Rosario (20-1-1, 14 KOs) in a fight for all three belts.
"We lions," said Charlo.
It's a very big week for boxing that begins on Wednesday and ends Saturday.
Check out more boxing news on video at the Boxing Channel 
To comment on this story in the Fight Forum CLICK HERE