Nothing Lasts Forever, Not Even Manny Pacquiao's Exquisite Ring Career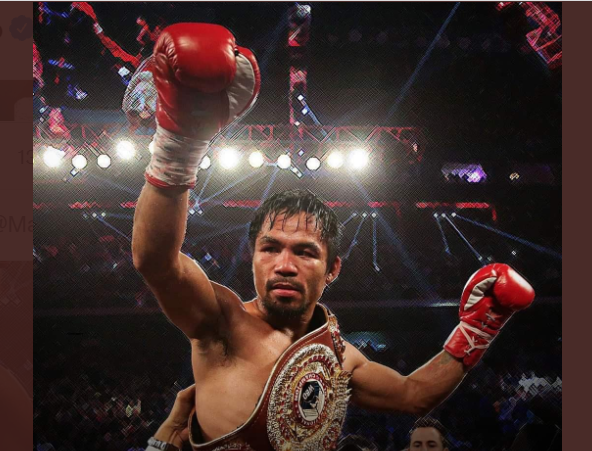 Nothing Lasts Forever, Not Even Manny Pacquiao's Exquisite Ring Career
If there is one thing I've learned as a temporary passer-through during the millions and millions of years of mankind's Earthly existence, it is that nothing really lasts forever. Something might stay relatively the same for years, maybe even decades, but if enough time goes by it either gets better, worse or vanishes altogether.
And while that is true for all of us, the span of athletic excellence would seem to be especially abbreviated. Oliver Wendell Holmes was mentally facile enough to have served as a Justice on the United States Supreme Court until his retirement, at 90, in 1932. Associate Justice Ruth Bader Ginsberg served until she was 87, when she finally was outpointed by the Grim Reaper. Physical prowess, however, almost always has a much-earlier expiration date. If that was not apparent before, it should have been after 58-year-old, four-time former heavyweight champion Evander Holyfield didn't make it through a single round of his recent sanctioned fight in Florida against former UFC star Vitor Belfort, 44, which never should have been allowed even as a grin-and-giggle exhibition.
The inevitable law of diminishing returns, at least as it pertains to boxing, was reaffirmed on Wednesday when Manny Pacquiao, increasingly a graybeard of boxing at 42 but relatively youthful as a politician, announced his retirement from the ring after 26 years, 72 professional bouts, world championships in a record eight separate weight classes and, for his global legion of fans and admirers, countless memories made. Perhaps Pacquiao was influenced by his most recent and likely final bout, a 12-round, unanimous-decision loss on Aug. 21 to Yordenis Ugas, who came away with "PacMan's" WBA welterweight title. Then again, perhaps not. A sitting member of the Philippine Senate since 2016 and prior to that a Representative of the Sarangani Province to the Philippine Congress from 2010 to 2016, it has long been his desire to someday ascend to his country's highest elected office. If he is truly done with boxing, he can now fully focus on his bid to succeed 76-year-old incumbent Rodrigo Duterte, whose six-year term expires in 2022.
In a Facebook post confirming what many had already expected, Pacquiao said, "It is difficult for me to accept that my time as a boxer is over. Today, I am announcing my retirement. I never thought that this day would come. As I hang up my boxing gloves, I would like to thank the whole world, especially the Filipino people, for supporting Manny Pacquiao."
Still, you have to wonder which way Pacquiao might have turned had he reached back into his glorious past to summon enough of what had made him a living legend and defeat the very capable Ugas, thus again demonstrating that he is somehow immune to the ravages of age that make even the best of the best seem merely mortal. Would his retirement announcement, previously hinted at, again be put on hold? Even given his vast popularity, could he have reasonably asked Filipino voters to go to the polls next year and cast their ballots for a part-time fighter, part-time President?
Pacquiao as the possible leader of a nation of 90 million, or even as a fighter who would go on to achieve some of all that he eventually did, seemed unlikely at best and ridiculous at worst when he made his United States debut on June 23, 2001, at Las Vegas' MGM Grand, as a challenger to IBF super bantamweight champ Lehlo Ledwaba of South Africa in early-undercard support of the main event that paired Oscar De La Hoya with WBC super welterweight titlist Javier Castillejo. The arena and press section were both less than half-full when Pacquiao, virtually anonymous in America despite the world flyweight and junior bantamweight belts he had won while fighting almost exclusively in his homeland (only two of his previous 34 pro bouts were outside the Phillippines), stepped inside the ropes to painfully introduce himself to Ledwaba and, in a sense, everyone else who cared to take notice.
At least one U.S. writer fortunate enough to have taken his ringside seat early – me – was mesmerized by what he had seen of the little southpaw whirling dervish, who stopped Ledwaba in six one-sided rounds. I made a mental note to keep tabs on a fighter I was convinced could become something special, and as time went by Pacquiao's emergence as a force of nature was not unlike that of a gigantic avalanche rolling down the side of a snowy mountain.
In comparing notes with longtime Associated Press boxing writer Ed Schuyler Jr., we discovered that his first glimpse of a young Panamanian destroyer named Roberto Duran, a one-round demolition of solid journeyman Benny Huertas in Madison Square Garden on Sept. 13, 1971, was as indelible as mine was of the scrawny, 22-year-old Pacquiao. Later, for a story for this site that was posted on Dec. 5, 2012, I compared my initial impression of Pacquiao to how Michael Corleone, hiding out in Sicily, felt upon seeing the lovely Apollonia in the 1972 Academy Award-winning film The Godfather, which one of Michael's bodyguards compared to "getting hit by the thunderbolt."
For boxing buffs, the thunderbolt strikes whenever they first-catch sight of someone they hadn't seen before, and maybe even hadn't heard about, but whose style, charisma or power have the effect that Apollonia had on Michael Corleone. We immediately reserve a part of our heart for that fighter, and the likelihood is that he resides there for the remainder of his ring career, and possibly forever. For diehard loyalists, the thunderbolt came in the form of a mobile, fast-handed and mouthy heavyweight named Cassius Clay, for others it was a snarling, compact wrecking machine, Mike Tyson.
Objectivity is the name of the game for professional chroniclers of the sport, and emotional and/or personal feelings shouldn't come into play when reporting on a particular fight or fighter. There are other practitioners of the pugilistic arts I have liked as much personally, or admired as much professionally, as I have Pacquiao. Other fighters stir less-positive feelings because, well, media members are as human as anyone else. But we are obliged to call 'em as we see 'em; it is a narrow path that does not allow for much if any deviation.
There have been occasions involving other sports when the thunderbolt has struck me. As a young sports columnist for the Jackson (Miss.) Daily News, I experienced a Pacquiao-like epiphany when a sophomore running back for Jackson State, Walter Payton, revealed himself as a generational talent. Same thing when Pete Maravich showed up at LSU as a gangly freshman wunderkind who could do things with a basketball nobody had ever seen before, or when then-rookies Albert Pujols and Ken Griffey Jr. swung their bats as if they were future tickets to enshrinement in Cooperstown branded into the wood. True greatness sometimes is delayed in its arrival, but when it arrives it is impossible to look away. So, we look, and look, and keep doing so until the Paytons, Maraviches and Pacquiaos no longer can or wish to try squeezing more magic out of their expiring primes.
Is Manny Pacquiao the greatest fighter ever? Maybe not, but the roll call of those who merit a higher place in history's pecking order is short and distinguished. The Fab Filipino didn't linger as long as Bernard Hopkins, who was still a world-rated light heavyweight as he entered his 50s, or Archie Moore or George Foreman, but he is the only man ever to hold world titles in eight separate weight classifications or in four decades (the 1990s, 2000s, 2010s and 2020s). His 62-8-2 career record, with 39 knockouts, includes victories over a Who's Who of boxing's elite: Erik Morales, Marco Antonio Barrera, Oscar De La Hoya, Ricky Hatton, Miguel Cotto, Antonio Margarito, Juan Manuel Marquez, Tim Bradley, Adrien Broner and Keith Thurman.
Additional testimonials to Pacquiao shouldn't be necessary now that he seemingly has fought his last fight, but consider these culled from insiders I have spoken to during the Age of Manny.
Prior to his Nov. 14, 2009, clash with another future Hall of Famer, Miguel Cotto (Pacquiao won on a 12th-round stoppage to claim the seventh of his eight titles in different weight classes), "PacMan's" longtime trainer Freddie Roach offered that "Manny is a throwback. He is like Henry Armstrong (the only fighter to simultaneously hold three world titles in different weight divisions). But the amazing thing is that he's carrying his power with him along with his speed. He is passing people like Sugar Ray Leonard and Tommy Hearns, who were six-division world champs."
And this, from the late and great Philadelphia trainer, Naazim Richardson: "The last fighter I saw who fought like Pacquiao was Aaron Pryor. Pryor was an all-action fighter. His energy level was just extraordinary. Pacquiao brings the same level of energy into the ring. He's so consistent. He's fought bigger guys, but his fights have gotten easier because the high-energy guys are usually in the lower weight classes. When he's fought bigger guys, he's actually had an easier time."
Enjoy your retirement from boxing, Manny, although you might find that possibly assuming the duties of your country's presidency might make duking it out with another king of the ring seem like child's play. Years ago you marveled at what you had accomplished inside the ropes, saying it was "more than my dreams. But then everything in my life has been so much more than my dreams."
How many fighters – anyone, really – can say that?
Editor's Note: Bernard Fernandez, named to the International Boxing Hall of Fame in the Observer category with the class of 2020, was the recipient of numerous awards for writing excellence during his 28-year career as a sportswriter for the Philadelphia Daily News. Fernandez's first book, "Championship Rounds," a compendium of previously published material, was released in May of last year. The sequel, "Championship Rounds, Vol. 2," with a foreword by Jim Lampley, arrives this fall. The book can be ordered through Amazon.com, in hard or soft cover, and other book-selling websites and outlets.
Check out more boxing news on video at the Boxing Channel
To comment on this story in the Fight Forum CLICK HERE
Jake Paul vs Tommy Fury on Feb. 26 in a Potential Pay-Per-View Blockbuster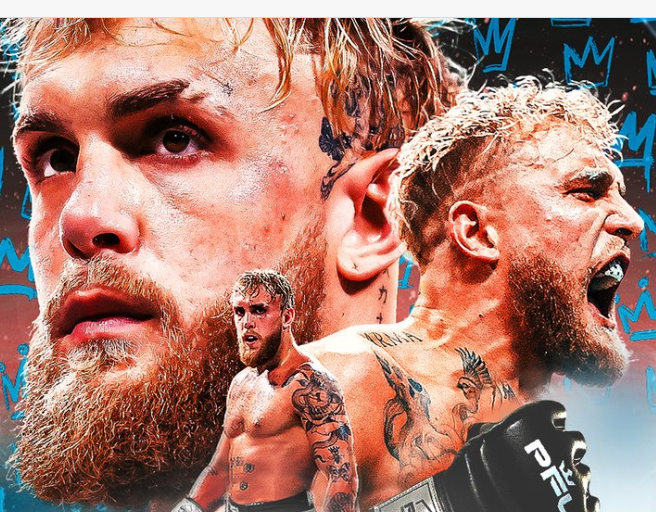 It's now official. The twice-postponed "grudge match" between Jake Paul and Tommy Fury will come to fruition on Sunday, Feb. 26, at Riyadh in the Kingdom of Saudi Arabia. An 8-rounder contested at a catch-weight of 185 pounds, the match and several supporting bouts will air in the U.S. on ESPN+ PPV at a cost of $49.99.
The hook for this promotion – a come-hither that will be hammered home incessantly in the coming weeks – is that Jake Paul will finally touch gloves with a legitimate professional boxer. Paul's previous opponents were a fellow YouTube influencer (AnEsonGib), a retired NBA player (Nate Robinson), and three former MMA champions: Ben Askren, Tyron Woodley, and Anderson Silva. He fought Woodley twice.
Tommy Fury, the half-brother of reigning WBC world heavyweight champion Tyson Fury, made his pro debut in December of 2018 in a four-round bout in his hometown of Manchester. He was two fights into his pro career when he became a contestant on the TV reality show "Love Island." An enormously popular show in Great Britain, especially among the coveted 18-34 demographic, "Love Island" was in its fifth season.
Fury was paired with supermodel Molly-Mae Hague with whom he finished second. They developed a great chemistry, on and off the set, became engaged, and purportedly welcomed a baby girl this week.
What about Tommy Fury the boxer? How legitimate is he?
Fury's record currently stands at 8-0 (4 KOs). His first opponent was a professional loser from Latvia whose current ledger reads 10-113-3. His next six opponents were a combined 4-73-2. Finally, in his last fight, which occurred in April of last year, he met an opponent with a good record, Poland's Daniel Bocianski, who was 10-1. But look closer and one discovers that all but one of Bocianski's 10 triumphs came against opponents with losing records. The exception was a 6-round decision over a fellow Pole whose record currently stands at 18-16-1 and who has been stopped 13 times.
Fury bloodied Bocianski and won a wide 6-round decision, but his performance was underwhelming. "Fury had the Hollywood teeth, tan, and diamante-colored shorts," wrote Chasinga Malata of the London Sun, "leaving only his performance without sheen and sparkle."
There is nothing in Tommy Fury's background, aside from his biological pedigree, to suggest that he has the tools to become a world-class boxer. If he were a member of the Three Stooges, he would be Shemp.
Jake Paul, by contrast, may actually be legit. Those in the know that have watched him train have come away impressed. It says here that Paul isn't moving up in class on Feb. 26; it's the other way around.
In the co-feature, Ilunga Makabu (29-2, 25 KOs) will make the third defense of his WBC world cruiserweight title against Badou Jack (27-3-3, 16 KOs). A Congolese-South African, Makabu is the older brother of heavyweight contender Martin Bakole. Jack, four years older than Makabu at age 39, formerly held world titles at 168 and 175 pounds.
Although Badou Jack was born in Sweden and keeps a home in Las Vegas where he has long been affiliated with the Mayweather Boxing Club, he will have the home field advantage in Saudi Arabia where he has cultivated a loyal following. A devout Muslim, Jack will be making his fourth straight start in the Persian Gulf Region. In his last outing, he outpointed Richard "Popeye" Rivera at Jeddah, winning a 10-round split decision.
To comment on this story in the Fight Forum CLICK HERE
Avila Perspective, Chap. 223: A Lively Weekend in SoCal with Three Fight Cards in Two Days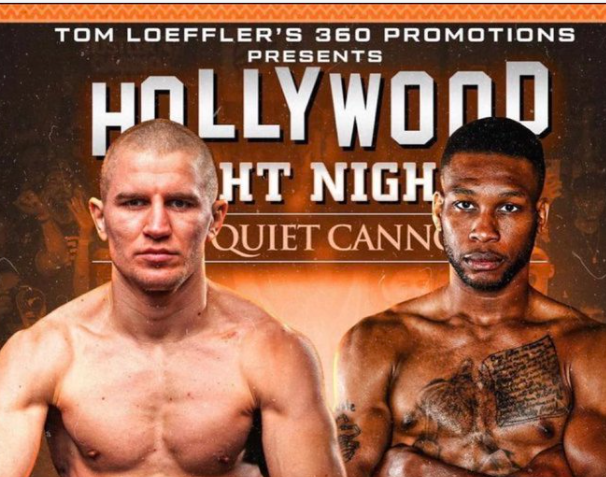 Avila Perspective, Chap. 223: A Lively Weekend in SoCal with Three Fight Cards in Two Days
Big money prizefighting returns to the Los Angeles area with back-to-back shows. First, Serhii Bohachuk heads a 360 Promotions card on Friday and then Alexis Rocha is featured on Saturday in a Golden Boy Promotions production. And on the same day Riverside's Saul Rodriguez fights in his hometown.
Bohachuk, Rocha, and Rodriguez are aggressive big hitters.
Ukraine's Bohachuk seeks to regain footing in the super welterweight division. He was rapidly climbing up the ratings ladder when first he was defeated by Brandon Adams two years ago. And then the invasion of his home country Ukraine stalled him even more.
On Friday Jan. 27, at the Quiet Cannon in Montebello, Calif. Bohachuk (21-1, 21 KOs) meets Nathaniel Gallimore (22-6-1, 17 KOs) in the main event. UFC Fight Pass will stream the 360 Boxing Promotions card.
Few fighters are as well-liked outside of the prize ring as Bohachuk. Always amiable, he's one of the handful of fighters that always smiles. Inside the ring, he's a killer. No one leaves without someone getting knocked out.
Gallimore, 34, is no slouch. He has a knockout win over former world titlist Jeison Rosario and has battled almost all of the top super welterweights. He is a veteran and very crafty.
The Quiet Cannon venue is not very large, but it does have a patio and good food and drink. Most of the crowd ventures from all over Southern California to attend the fights at that venue. It gets packed.
Golden Boy in Inglewood
Welterweight contender Alexis Rocha headlines the Golden Boy Promotions card on Saturday, Jan. 28, at the brand new YouTube Theater in Inglewood, Calif. DAZN will stream the fight card.
Rocha (21-1, 13 KOs) faces George Ashie (33-5-1) in the main event set for 12 rounds. Finally, there is an opponent for the left-handed fighter from Santa Ana. It didn't look like he was going to fight after opponent after opponent fell out for one reason or another.
"You have to be ready for anybody they put in front of you. If it's you or George Ashie, I have to prepare for it. I have to focus on what I can do," said Rocha.
Others on the card include super middleweight Bektemir Melikuziev (10-1) vs Ulises Sierra (17-2-2) set for 10 rounds. Also, good looking lightweight prospect Floyd Schofield (12-0, 10 KOs) meets Alberto Mercado (17-4-1).
Schofield fights out of Austin, Texas and looks like someone to watch.
Doors open at 3 p.m.
Neno Returns in San Bernardino        
Garcia Promotions stages a boxing card on Saturday Jan. 28, at the Club Event Center in San Bernardino. Garcia Promotions is associated with trainer Robert Garcia and family whose training compound is located in nearby Riverside.
A primarily local fight card featuring all fighters from Garcia's gym will be performing.
Headlining is Saul "Neno" Rodriguez out of Riverside, California.
It's been nearly three years since Rodriguez (24-1-1, 18 KOs) last fought and he faces Mexico's Juan Meza Angulo (6-1, 3 KOs) in the co-main event.
At one time Rodriguez was a big fan favorite because of his fast work and knockout ability. Once he got to the top plateau he ran into another knockout puncher in Miguel Angel Gonzalez and lost by stoppage.
Prizefighting is a tricky road. One loss can mean difficulty in finding a big-time promoter or it can mean discovering what you need to do to re-establish your skills. A fighter can go the road of Kermit "The Killer" Cintron and find out other ways to win without a kill-or be-killed style. Or they can travel the road of Marco Antonio Barrera who was knocked out by Junior Jones but adapted a more boxer-puncher style that allowed him to defeat Erik Morales twice and Prince Naseem Hamed.
Rodriguez, 29, still has time to make a good run for a title bid. It all starts on Saturday.
Others on the Garcia Promotions card are fighters who are part of trainer Garcia's stable including Gabriel Muratalla, Leonardo Ruiz, Jose Rodriguez and others.
Doors open at 4 p.m. with amateurs opening the boxing program.
Fights to Watch
Fri. UFC Fight Pass 7 p.m. Serhii Bohachuk (21-1) vs Nathaniel Gallimore (22-6-1).
Sat. ESPN+ 11:30 a.m. Artur Beterbiev (18-0) vs Anthony Yarde (23-2).
Sat. DAZN  5 p.m. Alexis Rocha (21-1) vs George Ashie (33-5-1).
To comment on this story in the Fight Forum CLICK HERE
Artur Beterbiev: "I'd prefer to fight Bivol because he has the one thing I need"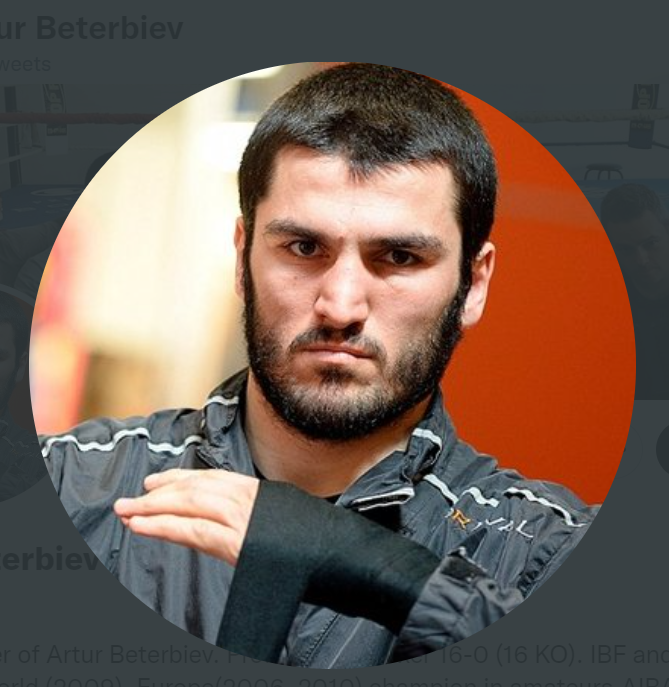 Russian Artur Beterbiev, triple champion of the 175-pound division, is the only current world champion who, thanks to the enormous power he wields in his fists, has won all his fights inside the distance.
Beterbiev has 18 victories by way of chloroform since he debuted as a professional fighter in June 2013 when he anesthetized retired American, Christian Cruz, in the tenth round at the Bell Center in Montreal where Beterbiev currently resides.
Beterbiev, who turned thirty-eight last Saturday, will defend his WBC, IBF, and WBO titles against Brit Anthony "The Beast from the East" Yarde (23-2, 22 KOs) on Saturday, January 28th at the OVO Arena in London.
Beterbiev obtained the WBO belt on June 18th this past year when he defeated American Joe Smith (28-4, 22 KOs) in the second round at Madison Square Garden. This was Smith's second defense of the belt.
Earlier, in November 2017, Beterbiev won the vacant IBF belt after defeating German Enrico Koelling (28-5, 9 KOs) by knockout in the twelfth round in Fresno, California.
Two years later, Beterbiev seized the WBC belt from Ukrainian Oleksandr Gvozdyk (17-1, 14 KOs) in Philadelphia. Three knockdowns in the tenth round forced referee Gary Rosato to stop the lopsided bout with 11 seconds remaining in the round.  Beterbiev maintains that although his intention is to win each fight, in no way does he want to harm his rival and that his greatest wish is for both of them to leave the ring healthy.
Referring to his upcoming matchup, Beterbiev told BoxingScene that "after the fight, I just hope he (Yarde) is okay."
He acknowledged that he does not know much about the British boxer, although he has watched several of his fights: "He's a good fighter, has good experience as a professional and he's a boxer. He's dangerous so I have to prepare for this fight like I always do."
Beterbiev said that his main motivation is to successfully defend the three belts he owns and that is why he will try to be one hundred percent ready and then it will be evident who is the better fighter.
Regarding his knockout streak, Beterbiev emphatically denied that he enjoys knocking out his opponents: "No. There's no pleasure in it. I just hope everything is OK with them. I just want to do good boxing, not hit people."
Beterbiev smiles enigmatically and stares at the horizon when they ask him to what he attributes the strength of his fists to. "I know for sure, 1000 percent, that the secret to my power is somewhere in my boxing gym but I don't know exactly where," he adds. "I don't know which exercise or bag gave me this secret. I don't know where it comes from. I wasn't always like this either, it has come from working every day. But really my dream is to be a good boxer one day."
Aside from the upcoming fight with Yarde, Beterbiev acknowledges in each interview that his goal is to be the undisputed champion of the division, which means facing (and defeating) the undefeated Russian Dmitry Bivol (21-0, 11 KOs), who holds the WBA light heavyweight super championship belt.
"I need Bivol," Beterbiev admits. "I'd prefer to fight Bivol because he has the one thing I need. I hope I fight him in 2023 but the hold-up is not from my side, it's from their side. In the last three years he always says he will fight me next but in this time we've done unification fights against Oleksandr Gvozdyk and Joe Smith. We've done that whereas he has just been talking about it.
Beterbiev recalled that he was with Bivol on the Russian national team where they were amateurs. "I knew him then, but he is younger than me. We haven't talked for 10 years now. He was 75kg back then, too small for me. We were never friends."
Article submitted by Jorge Juan Alvarez in Spanish.
 Please note any adjustments made were for clarification purposes and any errors in translation were unintentional.
To comment on this story in the Fight Forum CLICK HERE