The 50 Greatest Welterweights of All-Time Part Five: 10-1
by Matt McGrain

It's the end.
I can't say I'm sorry. Separating this mix of animals and geniuses was almost as difficult as ordering and researching the cracking fighters that make the lower reaches of this list, and those who barely missed out. The top ten is supposed to be a bit of a gimmee once the groundwork has been done in the earlier parts, but the mere ordering kept me awake at night. This was the best I could do with the information I've processed over the past few months. Give me another few months and we'll make a start on the monsters at lightweight – possible competition for the ultra-stacked middleweight division.
For now, listen.
This, is how I have them:
#10 – Ted "Kid" Lewis (192-32-14; Newspaper Decisions 40-14-10)
Originally, I ranked Ted "Kid" Lewis below Tommy Ryan. Then I crunched the numbers. Lewis engaged in twenty-seven world championship fights at the weight. He lost nine of these – but for the most part, these were to the deadly Jack Britton, a fighter he had the atrocious luck to share an era with and with whom he fought the most incredible series in boxing history. They met nineteen times, and although Britton got the best of this astonishing series, the very fact that they were deemed good enough to be matched so often over a period of just six years, and almost exclusively for the welterweight championship of the world, speaks volumes.
Lewis was perhaps the ultimate marauder at the weight and certainly he has only Joe Walcott and Mickey Walker for company; a jackal of a fighter who placed his opponents under relentless pressure with a view to breaking, outworking or stopping them. Aggressive to a fault, perpetual motion was a philosophy he embraced as completely as anyone since the heyday of Harry Greb. Lewis fought eighteen times in 1918, twelve times in 1919, eleven times in 1920, winning an overwhelming majority of these contests. In his peak year of 1917, he was generally held to have received the nod in four consecutive no-decisions against Britton. A two-time welterweight champion of the world, he achieved this feat despite sharing an era with a great fighter who was also his stylistic kryptonite. Taken in tandem with what is perhaps the most impressive longevity of any swarmer, at any weight, fifteen victories in title fights and a consistently impressive level of welterweight opposition, a spot just inside the top-ten is his due.
Other Top Fifty Welterweights Defeated: Mike Glover (#37), Jack Britton (3).
#09 – Floyd Mayweather (49-0)
Floyd Mayweather is a divisive figure, to put it lightly. For his legion of devoted fans, he is nothing less than the greatest fighter in history and, presumably, the greatest welterweight, too. For those that seek to undermine him — due, in many cases, to personal disdain for one of boxing's more unpleasant characters — he belongs nowhere near the top ten welterweights in history. This being the case, I've endeavored to stay away, as far as it is possible in this entry, from opinion. I'll deal in fact.
Floyd Mayweather defeated more ranked welterweight contenders than Thomas Hearns (rankings by Ring/TBRB). He defeated more top five contenders than almost anyone outside the top ten, aside from the likes of Jackie Fields – but Fields also lost to a handful of welterweights. Mayweather was unbeaten.
Mayweather defeated more welterweight lineal champions than Barney Ross. Working by the scorecards of the judges he was, for the most part, in non-competitive fights at the weight. He made a past-prime Manny Pacquiao, his #1 contender at the weight, look like a journeyman. He defeated more #1 ranked fighters (champions or top rated contenders) than all but the most storied of fighters. He boxed only three unranked men at the weight, two of whom were soft touches (Sharmba Mitchell, his first fight at the weight, and Andre Berto) and Ricky Hatton, the light-welterweight champion of the world and universally recognized pound-for-pounder, who he knocked out.
He was one of the few men to become a two-time lineal world-welterweight champion and the only man who ever did it without losing a fight, coming out of retirement to do what Barbados Joe Walcott and Benny Leonard both failed to do. During his welterweight career, moments of true danger were extremely rare; he was run close just once, in the first fight with Marcos Rene Maidana, a narrow victory he rendered wide in the rematch.
What Mayweather didn't do was beat everyone who was available. He probably should have taken on Antonio Margarito, and Paul Williams was ranked very near the top when he was active in the division. That said, fighters who beat everyone available are close to non-existent. But if it pleases, you can zip on down to the entry on Henry Armstrong to read about a worse offender.
Nor did Mayweather show either great longevity (at the weight) or have the opportunity to beat another great welterweight, outside of Manny Pacquiao, who he had a chance to meet in his prime and failed to do so (for whatever reason). This is why Mayweather is not #1, nor anywhere near it. The top ten is well within his range however, which I make somewhere between fourteen and eight.
Outside of the ring he was an arrogant, loudmouthed, woman-beating bully bereft of class. Inside the ring he was a genius.
Other Top Fifty Welterweights Defeated: Shane Mosley (#29), Manny Pacquiao (#22).
#08 – Tommy Hearns (61-5-1)
I have often wondered if any fighter, ever, at any weight, was blessed with such a combination of speed, power and laser-guided accuracy as Thomas Hearns. I think one could construct an argument that yes, Ray Robinson outmatches him in a combined sense over these three key departments – but who else, really, matched the lightning speed with which Hearns lashed out a one-two, the frightening effect those punches had on even the hardest of men, and the terrifying regularity with which he dropped the second punch in a combination on the same spot as the discombobulating first? What else but a combination of extraordinary and raw attributes could have carried Hearns all the way from welterweight to cruiserweight? What else could have made him the most feared puncher in a division that contained Pipino Cuevas, who he met in 1980 having scored twenty-six knockouts in twenty-eight fights, most of them early?
Whatever the detail, Hearns was never more terrifying than when laying out Cuevas, who had not been stopped since his professional debut nearly ten years earlier. Hearns stalked the belt-holder relentlessly and hurt him with every right hand he landed. Cuevas was reduced to feinting, covering up on the ropes and, humiliatingly, running away from his vastly superior opponent. This meeting between Cuevas, one of the best welterweights of his era, and Hearns, a comparative novice, was non-competitive. Taking a huge step-up in class, Hearns looked like he had been boxing at title-level for years.
This was not the case, but he had been meeting ranked contenders for some time, taking on Commonwealth champion Clyde Gray in just his fifteenth fight. Gray was a perfect opponent for the green Hearns, game but limited, and the prospect exposed the veteran's limitations in the tenth and final round, in part because Gray, to his credit, stopped running and went for the knockout.
Between Gray and Cuevas, Hearns beat the resistance out of former belt-holder Angel Espada so casually and one-sidedly that it felt more like sparring than a title-eliminator. This is also the fight in which Tommy's jab matured; quick, unerringly pointed and bone-rattling, it was a punch that defined and decided the contest – although it was yet another horrible series of right hands, including a digging uppercut to the mid-riff, that sent Espada to the canvas three times before the end of the fourth.
After Cuevas, Tommy's key contests were against Luis Primera with whom he tested his footwork and even his punch-resistance against an outclassed opponent but one who refused to be cowed and lasted six rounds, and against Randy Shields. Shields had gone a gutsy fifteen with Cuevas eighteen months earlier but here he found a new kind of bravery to extend Hearns to twelve, whereupon he was rescued due to cuts above both eyes. This was a rough fight and a fight in which Hearns, finally, had his engine tested, had his generalship tested, but questions remained: could a really good fighter take advantage of these less stellar attributes?
No. A good fighter, no, never. A good fighter would get his face kicked in by Tommy Hearns, always. But a great fighter – a great fighter might find a way. Ray Leonard found a way in 1981 when these two finally collided, with barely five-minutes remaining in a fight in which Hearns led on all cards. This result gives me pause. Hearns, like Ted Kid Lewis who is ranked at #10, has a high spot without having actually been the finest welterweight of his generation. How high is too high for a generational number two?
The answer is #2 – a slot occupied by Archie Moore on the corresponding list at light-heavyweight despite his having been defeated three times by the #1, Ezzard Charles. So for Hearns, and for Lewis, a high ranking is possible. Hearns probably hits his roof here – but how, really, to rank him behind Floyd Mayweather who seems so utterly, utterly chanceless against him had they, instead of Leonard, shared an era?
Other Top Fifty Welterweights Defeated: Pipino Cuevas (#35)
#07 – Kid Gavilan (108-30-5)
Kid Gavilan was probably impossible to out-brawl at 147lbs. He had a collection of attributes that flat-out negated that style. Active, poised, a brilliant general and a terror on the inside, he had a granite jaw and an unsurpassed engine that enabled him to out-work and out-think just about anyone who came to him. He had to be outboxed; in his stunning prime in 1951, 1952 and 1953, during which he reigned as the world's 147lb champion, no welterweight of any style was able to defeat him.
Unlike Mayweather and Hearns, Gavilan had and matched the competition to prove his irrevocable greatness and my sense is that for this reason we find, at #7, new heights of achievement within the welterweight ranks. Gavilan's run against a murderer's row of top five-ranked talent began before his true prime however, when he matched Tommy Bell in 1948. Bell had dropped Sugar Ray Robinson for a count two years earlier and although Sugar Ray had rocked back off the canvas to take a fifteen round decision, Bell was credited with providing Robinson with tough opposition. Despite the fact he had started to slip, Bell had ambitions of matching Robinson once more but it was the underdog Gavilan who emerged with the victory. So it was he who got not one, but two stabs at Robinson, fending off the wonderful Ike Williams on two occasions in between receiving two invaluable lessons in boxing from Sugar.
In the wake of these, and other hard lessons, his prime began, probably with a split-decision victory over Billy Graham in late 1950. This was revenge for Gavilan, who lost a controversial split against Graham earlier in the year. The two met four times; Gavilan won the series 3-1 but there was no definitive victor in any of their contests until their fourth and final fight when Gavilan boxed Graham to a standstill. The following year, 1951, Gavilan had hoisted the title Robinson had left behind him when he departed for middleweight and in addition to Graham, repelled Bobby Dykes, Gil Turner, number five contender Chuck Davey (in what passes for a soft-touch for Gavilan, but also a fighter he utterly destroyed), Johnny Bratton and Carmen Basilio before the wear and tear began to show.
Basilio accounted for some of that wear and tear; their fight was a fascinating surge and ebb of flow. A truly great general, Gavilan forced Basilio to wait whether he was taking tiny shuffling steps, waiting, circling, or a mixture of the three. He chose when and how Basilio would fight him, whether he was winning the fifteenth almost entirely with his left hand, or hashing it out up close with one of the division's best infighters. As good on the inside as the outside and truly exceptional at controlling which of those distances the fight would be fought at, Gavilan is a fine herald for the coming of the greatest welterweights of all time.
Other Top Fifty Welterweights Defeated: Billy Graham (#31), Carmen Basilio (#21).
#06 – Henry Armstrong (151-21-9)
Henry Armstrong was a monstrous welterweight and a natural 135 pounder. This makes for a confusing title reign.
It's confusing in three parts. First, Armstrong made a habit of fighting lightweights in welterweight title defenses. He contested the 147lb title against Baby Arizmendi in a 1939 defense that was thrilling, bloody but staged against a fighter who weighed 135.5lbs. Davey Day weighed 136lbs. Lew Feldman, 134. There are other examples. One can only imagine the reaction should Floyd Mayweather or Manny Pacquiao have taken a welterweight title or strap and then defended it against a series of 135lb men.
Armstrong himself was often barely above the lightweight limit but that is not the point. The point is, Armstrong wasn't exposed to the true rigors of the welterweight division in these contests. So yes, Armstrong staged a lot of defences, and he was a busy champion, but a handful of these contests were fought against fighters who, frankly, were not welterweights. He was also given to boxing title-matches with fighters who were not qualified to be in such contests. Howard Scott had lost six in six when he got the call. Phil Furr had lost three of his last four. There were quality defences, but a lot of chaff.
Finally, Armstrong's management – stress that, not Armstrong, his management – didn't seem keen on taking on some of the tougher challenges available. Charley Burley was repeatedly told that Armstrong was to depart for lightweight and so a title fight was not possible, only to box match after match at the weight. Cocoa Kid was, perhaps, deserving of a shot and no shot materialized. The tiny Joe Gnouly, 3-4 in his last seven, did get a title fight, however.
All of this said, Armstrong's destruction of Barney Ross was terrifying. He mangled Ross when he took the championship in 1938. He defeated #1 contender Ceferino Garcia in his first, thrilling title defense, a war fought toe-to-toe. And perhaps that is the point. Armstrong, like Mickey Walker before him, did not make any great concession in style when he met these bigger men. He did what he always did, swarmed all over them trying to dominate and out-land them. It was a frightening strategy but he made it work throughout one of the busiest title reigns in history. More, he continued battering contenders even after he lost his championship to Zivic, even beating his usurper in a third non-title fight. This is incredible longevity for such a busy fighter employing such an aggressive, killing style.
But I stand by a ranking that may be considered a little lower than expected. It is impossible to imagine a top ten without him, but given the wonderful quality of fighter that lies above, I can't quite squeeze him into the top five.
Other Top Fifty Welterweights Defeated: Fritzie Zivic (#30), Barney Ross (#15),
#05 – Emile Griffith (85-24-2)
In just his sixteenth fight, Emile Griffith met the legendary Friday Night Fights veteran Gaspar Ortega. It was an astonishing move but one that Griffith's trainer and right hand, Gil Clancy, seemed relaxed about. Griffith won a split decision; he rewarded Ortega's efforts with a second fight, a year later by which time Griffith was the welterweight champion of the world. The beating he administered his old foe was brutal and one-sided, Griffith's left hook a terrifying specter throughout.
Jorge Jose Fernandez, another veteran of enormous experience and also dangerous punching ability, met Griffith early too; Fernandez was unlucky to drop a split so Griffith immediately rematched him and turned matador, slipping, ducking, moving and punching his way to a decision. Fernandez received the same questionable reward for that first tough fight that Ortega did, Griffith winning a weird rematch by ninth round TKO after landing a low blow.
He was a kindly, humble soul and Clancy described his frustration at watching Griffith hold back if he liked his opponent or felt sorry for him. But properly motivated, he was a machine; a lethal combination of strength, maul, beautiful accuracy and a total grasp of the technical aspects of the sport, for all that he adapted them for awkward, practical purposes. Griffith may be the most difficult fighter on this list to actually fight.
"Any title I have I don't believe in putting it on the shelf," Griffith would say. "I believe in letting the other guy have a crack at it." When people label Griffith inconsistent, it is worth keeping this quote in mind.
Griffith met Luis Manuel Rodriguez four times, Benny Paret three times, Jorge Jose Fernandez three times, Ralph Dupas twice, Gaspar Ortega twice, Eddie Pace, Jose Stable, Brian Curvis and the terrifying puncher Florentino Fernandez. Of course he lost a few. But in welterweight title fights he is 10-3; of the losses, there was the brave past-prime effort against the great Jose Napoles (had he won that, Griffith would be ranked #2), a questionable decision loss to Benny Paret, avenged, and finally a dropped decision to all time-great head-to-head monster Rodriguez, which he also avenged – and because that decision was questioned, he fought and beat him again. He was a three-time lineal champion not because of inconsistency but because he fought the best and with the single exception of Jose Napoles, he beat the best.
Other Top Fifty Welterweights Defeated: Benny Paret (#47), Luis Manuel Rodriguez (#18),
#04 – Jose Napoles (81-7)
Jose Napoles was run out of Cuba by Fidel Castro's ban on professional sports. Mexico welcomed him with open arms and as is so often the case, the massed banditry of Mexican opposition hued a fighter made of stone. Napoles emerged from twin-educations in the boxing hotbeds of Cuba and Mexico tough, schooled and savvy to the point of brilliance. He was also ready to box for the welterweight championship, then in the hands of the brilliant Curtis Cokes.
Few welterweights were blessed with a left hand better than Cokes, but Napoles was such a man; even this, however, couldn't entirely explain the outcome of their April 1969 contest. Cokes won not a round on my card and the judges found only one or two for him, before he quit on his stool at the end of the thirteenth, the finish line in sight. It was possibly the most consummate title-winning effort in history, at any weight; it may also have been the definitive boxing clinic ever performed. Napoles was effortless in his excellence, doubling up the jab even when he missed, hitting something with the second, an arm, a glove, making him difficult to counter. He added a right and when Cokes was forced to let him inside despite a reach advantage of two inches, a diet of double-handed uppercuts his reward. Meanwhile the Cokes left seemed to vanish in thin air as he threw it, Napoles countering him so hard and often that he became afraid to punch. A rematch a few months later saw Cokes quit at the end of the tenth, his face bloody and his right eye swollen almost shut by that hideous, persistent left. He described the same "inability to get going" against Napoles that you sometimes hear from opponents of Floyd Mayweather and Bernard Hopkins. Napoles was able to place the same hex on world-class opposition, but he did it whilst boxing much, much more aggressively.
Having taken the title from a near-great welterweight, Napoles staged his first defense against a true great from the last generation, Emile Griffith. Griffith was past-prime and returning to the welterweight division having swapped the 160lb title back and forth with Nino Benvenuti, but he still had victories over the monstrous Dick Tiger, among others, in his immediate future, making Jose's total dominance of him all the more astonishing. It was not a close fight; it was another wide decision victory for Napoles, who even sent the granite-jawed Griffith to the deck with a neat counter in the third.
A stoppage of the highly ranked Ernie Lopez (who he also beat in a rematch) followed before Jose's single weakness was exposed by Billy Backus; Napoles had a propensity to cut, often exaggerated, but impossible to ignore. He was stopped in the fourth, won a rematch, and then staged an astonishing eleven defenses in a row, before John Stracey stopped him on a cut in 1975 to take his title. Napoles then called it a day.
Had he not suffered that cut against Backus, it is likely that Napoles would have managed sixteen consecutive victories in title fights, boxed generally against a high level of opposition. In Hedgemon Lewis, Ernie Lopez, Emile Griffith, Adolph Pruitt, Roger Menetrey, Billy Backus, Cyde Gray and Curtis Cokes he dispatched a wonderful collection of competition ranked in the division's top five, to say nothing of men such as Horacio Saldano and Armando Muniz, who were ranked in the bottom half of the top ten. Even carrying such a disadvantage as vulnerable skin, he is likely one of three or four best welterweights ever to have taken to the ring and his legacy is such that a spot outside the top five would seem unreasonable.
Other Top Fifty Welterweights Defeated: Curtis Cokes (#17), Emile Griffith (#5).
#03 – Jack Britton (103-29-20; 137-28-22)
Of the men to make the top ten, Jack Britton is the only one of whom I have seen no footage. I'm sad about that. Britton was likely one of the greatest defensive fighters in history.
Having fought in around 350 contest (that we know of) and having been stopped only once (in an early fight), his chin is confirmed both as granite and hard to reach; having knocked out only one in ten of his recorded opponents, he was also almost entirely without power. Think, for a moment, of the level of skill necessary to become the single greatest welterweight of your generation despite boxing to a schedule that would have pricked Harry Greb's ears over the course of no fewer than four decades and doing it all without a power punch and you begin to understand the absolute wonder that was Britton.
I once wrote that it is impossible to provide even a cursory explanation of Britton's career on the internet and that if ever a fighter needed a really good book, it is him. In truth, even surmising his drawn out series with Ted "Kid" Lewis, his mortal enemy and a man he repeatedly fought in contesting the welterweight championship, is impossible. The details of these contests, so numerous and closely contested are too numerous to account here, so, in summary: he won. He won numerically but he also staged an almost impossible moral and literal victory. Champions boxing in the teens of the last century could make a vanquished opponent wait as long as they liked for a rematch with usually the market determining if a defeated foe was in line for another crack. Britton, who claimed the title after his defeat of Mike Glover, had been beaten by Lewis for the title. The fledgling American Boxing Association was flexing its newfound muscle, however, and Britton found himself back in the ring with his mortal enemy, this time boxing a draw. He then defeated Lewis in a six-round non-title fight earning him, in the early part of 1919, a re-match for the title.
But there was a complication. Lewis, in keeping with his era, met Britton in a No Decision bout, a bout where no scorecards were rendered and no judges were present, outside of the newspapermen who would often declare a winner in print in their paper's next edition. The only way for the title to pass on to the challenger was for him to knock the champion out. Given Lewis's iron mandible and Britton's lack of power this seemed impossible.
So Britton did the impossible. He stopped Lewis in the ninth round of a scheduled ten, fighting with uncommon spite, dropping Lewis repeatedly before ripping the title from him. He never lost to Lewis again, running away with their series in repeated defeats of his nemesis.
There is so much more to Britton than Lewis but Lewis did define him. Winning the greatest series in boxing history, despite the hyena hounding him for his title, scrapes him past Napoles and into the top three.
Other Top Fifty Welterweights Defeated: Mike Glover (#37), Ted "Kid" Lewis (#10).
#02 – Ray Leonard (36-3-1)
Making himself great in a mere blink of Jack Britton's eye, Leonard required just forty fights to make himself even greater than that welterweight legend and very nearly the greatest of them all. Sure, he was flashy, anointed, arguably blessed with an arrogance equalled only by his physical gifts and led a private life every bit as objectionable as that of Floyd Mayweather (with a healthy cocaine habit tossed in for good measure), but Leonard isn't a pre-eminent boxer due to his fame or his infamy. Leonard was a true fistic great.
He began battering ranked contenders in 1978 at just 13-0, taking on one Floyd Mayweather Sr. and stopping him in ten. This is a mature performance for such a green fighter, Leonard giving up his wonderful jab in favor of mid-range two-handed aggressive fighting, the right move against a non-puncher with brittle hands. Randy Shields went next, losing a ten round decision in a surprisingly dirty fight which even saw the referee replaced after he was cut while trying to separate the fighters during an exchange. When he stopped the excellent John Gant in eight in the first month of 1979, he had defeated three ranked men in little over four months. This is important; compared to most of the men on this list, Leonard hardly boxed a career – what is significant is that he defeated more ranked contenders than most of them. Leonard didn't hang around and his rush through the division, once it began, was a destructive one. Pete Ranzany, stopped in four; Andy Price crushed in one; Davey Green and Bruce Finch, too, were butchered without offering much in the way of resistance. Common-garden contenders just weren't able to extend Leonard – he was too good.
But the three results that really make Leonard an all-time great welterweight were posted against the other three all-time great fighters he met at the poundage. Wilfred Benitez, the Puerto-Rican defensive genius and welterweight champion of the world was up first; Leonard boxed brilliantly and within himself, out-waiting and out-jabbing his brilliant foe from the outside, opening up and hurting him frequently between the third and the fifteenth, when he dropped, then stopped Benitez on his feet with mere seconds of the fight remaining. This busy, rather brutal fifteenth confirmed his engine and his ring generalship, which always appeared solid but now seemed supernatural.
That would be called into question by the next great he met in the ring as he seemed determined to fight the savage Roberto Duran toe-to-toe. Duran taught Leonard his last great lesson; he took it to heart and completely bamboozled his much more experienced opponent with a fleet-footed box-moving style in the rematch. Last up was Thomas Hearns; Hearns, as described above was a quick-handed power-punching master-boxer; Leonard was out-boxed, found a new gear and totaled the suddenly giraffe-like Hearns in the fourteenth round.
Leonard once described himself as a dancer who could punch; I like that, but I'd probably term him a puncher that could dance. He obliterated Hearns in the dying minutes of a fight he was losing, the only welterweight ever to turn the trick. He was also the only welterweight ever to stop Benitez, and, technically, Duran, who was also only stopped at higher weights.
He can almost be called the most well-rounded and dangerous 147lb man in history.
Almost.
Other Top Fifty Welterweights Defeated: Wilfed Benitez (#34), Roberto Duran (#20), Tommy Hearns (#8).
#01 – Sugar Ray Robinson (173-19-6)
If Ray Leonard rocketed through the welterweight division and to the title, Sugar Ray Robinson was forced to take a different approach. Denied a title shot by champions Red Cochrane and Marty Servo, Robinson instead set up a slaughterhouse on the champion's lawn and performed summary executions of ranked men while the curtains feverishly twitched.
His career as an executioner got off to a rocky start in a close one with Fritzie Zivic; at least one ringsider thought the veteran deserved a draw with the tall, lightning-fisted prospect. So Robinson re-matched him. Impressed with Fritzie's impressive ability "to make a man butt open his own eye," Robinson was careful in the clinches and worked hard to the body. Physically brilliant he was learning the fistic arts at great pace; a fighter who had fought him close in October of 1941 didn't make it out of the tenth in January of 1942.
Maxie Berger was in the process of transitioning from contender to gatekeeper when Robinson slaughtered him that February in two; he became the first man to stop the #10 welterweight in the world when he was matched with Norman Rubio in March; he nearly beheaded Tony Motisi, also ranked, when he caught him with a perfect left-hook in the first round of their August meeting. More testing opponents followed in the shape of Izzy Jannazzo, Jackie Wilson and Ralph Zanelli but in truth, only Wilson extended him. Jannazzo didn't win a round and Zannelli, though game and aggressive, did not receive more than three of the ten rounds on any card seen by this writer.
Then, Henry Armstrong.
Much has been written about Armstrong's meeting with Robinson. For the most part, the notion is that Armstrong was busted, a shadow of his former self. Certainly, he was past his prime but he had several good victories over stiff competition ahead of him (after a brief retirement). More, he had defeated the excellent Willie Joyce and the great Sammy Angott earlier the same year; Armstrong was no longer his lethal self but he was still a highly ranked welterweight contender capable of beating fine fighters. Robinson, according to some sources, did not lose a single minute of a single round to Henry Armstrong. It was a shut-out.
Victories over ranked men Jimmy McDaniels and Sammy Angott (who fought his way to contendership after Armstrong defeated him) followed. All this, before he even came to the title. No champion would give Robinson the shot but when Servo vacated the title, there was no logic that could keep Sugar from the championship ring that would start a new and glittering lineage. More than one contender declined to meet Robinson for his coronation such was his withering reputation, but former victim Tommy Bell stepped up. To his credit, he turned that coronation into a hard night's work, but Robinson scrambled from the canvas after a 7-count suffered in the early part of the fight to win a wide decision. Five defenses followed, including one against the great Kid Gavilan who Robinson outpointed twice.
Over the years Robinson has become the de-facto #1 at welterweight which has perhaps obscured the wonderful work he did in the division before he became the champion. If something is not in doubt the temptation is not to look at the detail.
The detail is overwhelmingly in his favor. Ray Robinson is clearly the greatest of the welterweights; unbeaten in a division stuffed with excellent fighters, he departed it to run amok among the middleweights. One imagines the terrorized victims of his rampage at 147lbs were not sad to see the back of him.
His equal has never since walked the earth.
Other Top Fifty Welterweights Defeated: Fritzie Zivic (#30), Kid Gavilan (#7), Henry Armstrong (#6).
Looking Ahead to Canelo-Kovalev, Looking Back at Robinson-Maxim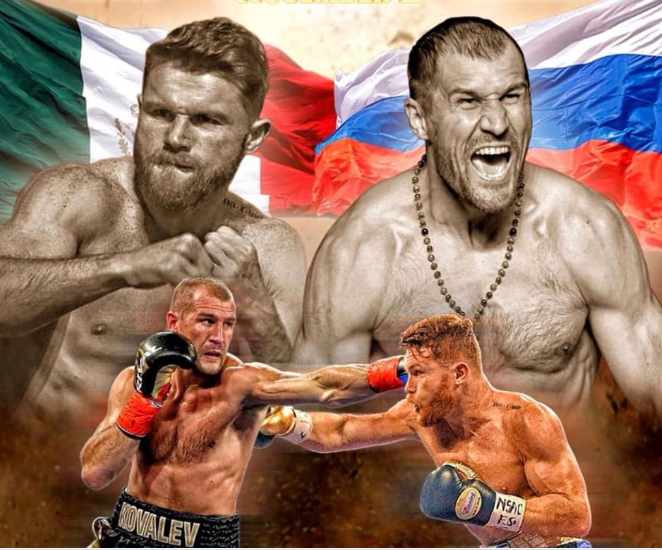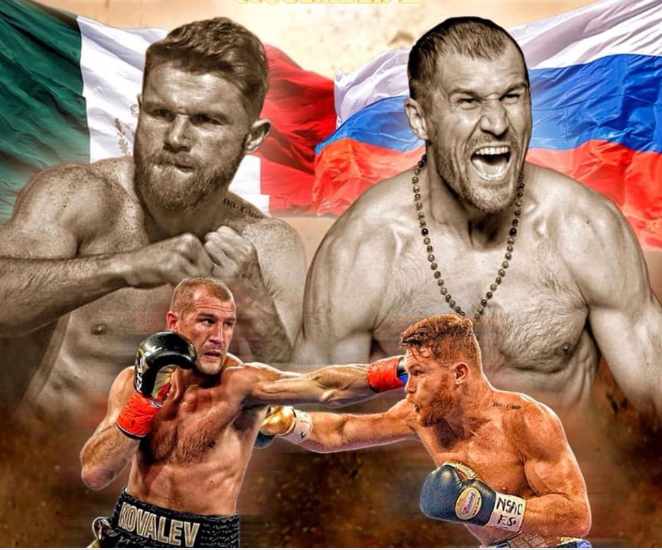 Looking Ahead to Canelo-Kovalev, Looking Back at Robinson-Maxim
Will boxing history repeat itself again? 
In modern era prizefighting it is almost unheard of for a reigning middleweight champion to challenge a reigning light heavyweight champion for his title. It's a fifteen pound climb on the scales; the second biggest weight gap between any of boxing's eight original weight classes.
Undisputed middleweight champion Marvelous Marvin Hagler was wise to resist the temptation; choosing to let Michael Spinks go up 25 pounds to heavyweight rather than moving up himself to challenge the then undefeated Spinks "Jinx" for his unified light heavyweight titles.
As it turns out, Michael could handle the heavyweights. He beat Larry Holmes twice and blitzed Gerry Cooney. He might well have handed Hagler an ugly loss, maybe even one by knockout.
Bernard Hopkins moved up to light heavyweight a year after losing his middleweight titles. He won some and lost some before being knocked out of the ring, and out of boxing, by Joe Smith Jr.  James Toney went from middleweight to heavyweight but he did it slowly over two decades.
CHAMPIONSHIP POUNDS
More often than not, it is the natural middleweight champion (160) fielding challenges from welterweight (147) or junior middleweight (154) while today's light heavyweight champions (175) sometimes see action from the super middleweights (168) who pack on seven extra pounds.
The most recent example of a middleweight champion moving up in weight to box a defending light heavyweight champion for his title is still Sugar Ray Robinson's ill-fated challenge of Joey Maxim at Yankee Stadium in New York City on June 25, 1952. Theirs was one hell of a fight.
According to the United Press, the summer heat in the outdoor ring reached 104 degrees Fahrenheit. Robinson weighed-in at just 157; Maxim at 173. Robinson was better, quicker, and more skilled. Maxim was stronger and he took a much better punch than the lighter Sugar Ray.
"Time after time [Robinson] danced into the attack with his stinging combinations and slipped away from Maxim's jab," penned Jack Hand from ringside for the St. Petersburg Times sports page. "But the time came when he could dance no more. As the 13th ended, he collapsed wobbling against the ropes near a neutral corner and had to be dragged to his own stool."
Robinson retired in the corner after the thirteenth round‒well ahead on points. Referee Ruby Goldstein also failed to go the distance due to desert-like temperatures and dehydration. Ruby was replaced by referee Ray Miller after an especially sweat-drenched tenth frame.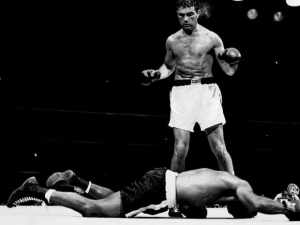 The only one in the ring who could take the literal and proverbial heat was Maxim, thus he became the only fighter to stop Robinson, the greatest pound-for-pounder of all time, before going on to engage in a trilogy with Archie Moore; losing all three bouts by unanimous decision.
Robinson retired but came back three years later in 1955, actively competing until 1965.
As a middleweight.
HISTORY AWAITS…
On November 2 in Las Vegas, Nevada at the MGM Grand Garden Arena, Golden Boy's superstar "Canelo" Alvarez will challenge WBO light heavyweight champion Sergey Kovalev.
The unique move by Alvarez comes after an anticipated third fight with Gennady Golovkin failed to materialize in 2019. Airing on DAZN, there is no catchweight BS and Kovalev (1-1 against Latinos named Alvarez) will be allowed to box without having a hand tied behind his back.
Whether he gets fair officiating in Vegas is another story. Canelo, like Robinson, will be attempting to make history by winning a third world title in as many weight classes but can he pull it off? Is Canelo finally biting off more than he can chew after gradually easing into middleweight and then seizing the crown last September from the long reigning Triple G?
"Historic fights have been a hallmark of this company and we are pleased to once again live up to the high expectations we've set for fans. The best pound-for-pound fighter is also boxing's biggest star. I am certain he will stop Kovalev," predicts Canelo's promoter Oscar De La Hoya.
Oddsmakers have already installed Canelo as the betting favorite (4 to 1 on some books) just as they did in 1952 when Robinson was favored (13 to 10) to defeat the then 78-18-4 Maxim.
With all due respect to Vasyl Lomachenko and with all promotional hyperbole aside, Canelo is arguably the top rated P4P boxer in the world today with decision victories over Gennady Golovkin, Miguel Cotto, Erislandy Lara, Austin Trout, and Danny Jacobs on his record.
His lone loss to Floyd Mayweather Jr. made him a better boxer, particularly on defense. The skilled redhead is now 52-1-2 with 35 knockouts. He rolls with the punches like 'Money May' and by that I mean to say he shoulder-rolls and parries like no Mexican fighter I know of.
RISKY BUSINESS
"The second phase of my career is continuing as planned," says Canelo. Whether or not that includes a third fight with GGG remains to be seen but Kovalev's Main Events promoter Kathy Duva is happy to see Golovkin wait. "Canelo is to be praised for challenging Krusher Kovalev. Win or lose, he will make history and Sergey is extremely pleased to get the chance to test his mettle against another future Hall-of-Famer. I have a feeling that this will be one for the ages."
Last month against Anthony Yarde, Kovalev, 36, showed that he is still very vulnerable to the body. During the eighth round of his WBO title bout in his Russian hometown of Chelyabinsk, Kovalev's abdomen came under attack from Yarde who almost did what Andre Ward did in his rematch with Kovalev; namely buckle the big guy over and make him quit from bodyshots.
Kovalev weathered the storm and used his long stiff jab to put Yarde down and out in the 11th.
Canelo, 29, is coming off a May win against Danny Jacobs, a unanimous decision in which he proved beyond a shadow of any doubt that as the one who beat Golovkin, he is the best and most accomplished middleweight in the world‒the legitimate world champion of the division.
There's really nothing left to prove there.
"I want to be remembered as one of the greats in boxing and that is why I continue to work hard and continue to take on these type of fights, so that I can keep on writing my own history. That is why I've decided to jump two weight classes. Kovalev is a dangerous puncher, and he's a naturally bigger man but those are the kinds of challenges and risks that I like to face."
"In order to be the best you have to beat the best," acknowledges the 34-3-1 (29) Kovalev. "I always tried to fight the toughest opponents in my division. Canelo wanted to fight me; to step up to a higher weight and challenge for my belt. I will be ready on November 2nd," he promises.
If he hopes to beat Canelo and redeem himself for the technical knockout losses to Ward (in 2017) and Eleider Alvarez (in 2018), Kovalev will have to be in the best shape of his ten-year career and more ready than he's been recently to go hard for the full twelve rounds.
Poor stamina must not be an issue again. It's time to put down the vodka and pay close attention to trainer Buddy McGirt. "He still has that fire inside to be the best," insists Buddy.
Alvarez is a thunderous body puncher and the best counterpuncher in the game today. But it's hard to land downstairs or counter to the head effectively when you're being kept at a safe distance by a bigger, stronger man using his long reach and superior power to his advantage.
Kovalev pumps an outstanding jab and it's his most important weapon for upsetting Alvarez.
While one can see Canelo working his way inside and crushing a tiring Kovalev's body, one can also see a motivated Kovalev taking advantage of this golden opportunity to remind us all of the talented fighting machine who beat Bernard Hopkins and appeared to have done enough to deserve the judges' decision in his first encounter with the now retired P4P star Andre Ward.
BACK TO THE FUTURE
They say that history is written by the winners but in the case of Robinson-Maxim, it appears to have been written by the loser, or at the very least by those sympathetic to him. Ask anyone about the fight today and all you'll hear about is how Robinson wilted like a raisin in the sun.
Maxim gets little to no credit.
But according to Maxim's manager Jack Kearns, all the hot talk was just hot air, an excuse.
"Robinson was nailed good in the belly in the tenth and again in the twelfth. And he got a left hook and a right to the head at the end of the thirteenth when he was on the ropes. If the bell hadn't rang he'd be dead," he said. "We had Joey lay back and let Robinson punch himself out."
Who's to say it didn't work?
If Canelo's plan is to wait until Kovalev gets winded and then go to work on his body like Ward and Yarde, he might be able to achieve what even the great Sugar Ray Robinson was unable to accomplish. And if Kovalev is fit and ready on fight night as promised, he has the physical tools to win; proving that a good big man almost always beats a good (even GOAT) small man.
Canelo-Kovalev is a real fight.
May the best man win.
*****
Boxing Writer Jeffrey Freeman grew up in the City of Champions, Brockton, Massachusetts from 1973 to 1987, during the Marvelous career of Marvin Hagler. JFree then lived in Lowell, Mass during the best years of Irish Micky Ward's illustrious career. A new member of the Boxing Writers Association of America and a Bernie Award Winner in the Category of Feature Under 1500 Words, Freeman covers boxing for The Sweet Science in New England.
Check out more boxing news on video at The Boxing Channel  
To comment on this story in The Fight Forum CLICK HERE
The Avila Perspective, Chap 65: September's Dueling Fight Cards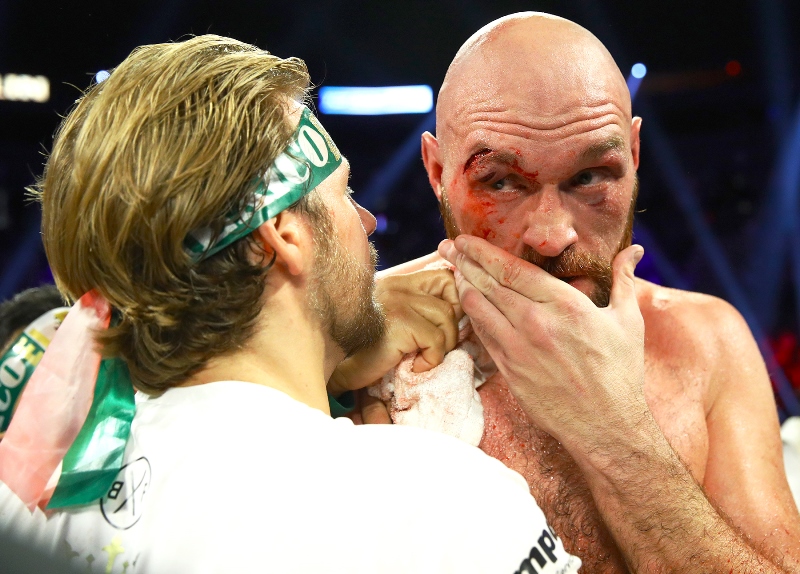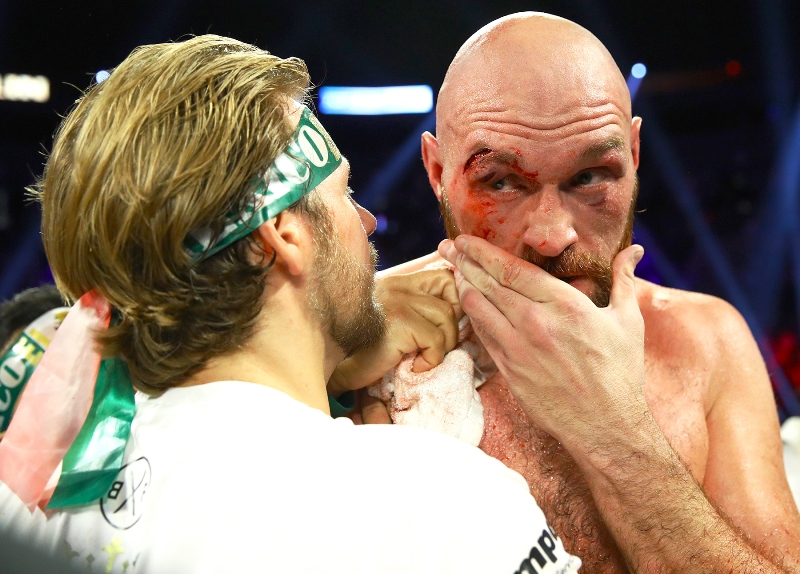 Rivaling fight cards in Los Angeles and Las Vegas last weekend still managed to attract more than 7,000 fans in each location.
Tyson Fury, the lineal heavyweight champion, headed the pseudo Mexican lineup at T-Mobile Arena and brought more than 9,000 fans into its vast accommodations. Jaime Munguia, the super welterweight titlist from Tijuana, Mexico brought more than 7,100 followers to the Dignity Health Sports Park.
Both cards were streamed by ESPN+ and DAZN respectively. The beauty of streaming is that fans individually can see them whenever and wherever they are as long as there is phone reception.
Fury's return to the actual heavyweight throne was nearly derailed by Sweden's Otto Wallin, proving that anything can happen in a prize fight. The punch that opened up a cut near Fury's eye almost stopped his potential mega fight with Deontay Wilder early next year.
Top Rank probably envisioned dollar bills floating toward an incinerator when Fury's blood dripped during the fight. Luckily the referee was Tony Weeks and he's a fighter's referee who doesn't mind inside fighting or bloody fights. In my estimation he's the best referee in Nevada and one of the best in the world.
A day earlier Devin Haney showed off his fighting abilities at Madison Square Garden Theater with some flashy weaponry. The Las Vegas prizefighter with the sizzling combinations demonstrated his defensive wizardry too in immobilizing Zaur Abdullaev and battering the Russian lightweight.
"I'm not a prospect," insisted Haney when an interviewer injected that phrase. "I'm a champion."
Last year, he met former world title challenger Juan Carlos Burgos at Pechanga Resort and Casino and proved his pedigree with a dominating performance. That's when his prospect status ended for me. You don't dominate a guy like Burgos who went the distance with Mikey Garcia and Japan's Hozumi Hasegawa. Burgos only lost to those guys and now to Haney. Burgos used every trick he knew and invented a few more but Haney kept his cool and convincingly defeated Burgos.
The Las Vegas kid is for real.
Thompson Boxing Promotions, the Little Giant
This Friday the Southern California based outfit Thompson Boxing Promotions has two fight cards it's co-promoting, one in Texas that can been seen on Showtime and another in Ontario, California that will be streamed on RingTV.com.
Featherweight prospect Ruben Villa (16-0) meets Jose Durantes Vivas (17-0) in the main event of a ShoBox card on Showtime in Midland, Texas. Villa is no stranger to televised bouts and once again he's facing an undefeated opponent. Durantes now lives and trains in Southern California and recently fought on a Garcia Promotions card in San Bernardino.
On the same Texas card, Michael Dutchover (10-0, 7 KOs) returns to his hometown and meets once beaten Thomas Mattice (14-1-1) in a lightweight clash. The native Texan trains in Santa Fe Springs, California and has a five-fight knockout streak. He's very aggressive but has learned to patiently weave his way through his opponent's defense. This time he faces a veteran with plenty of skills.
On the same night, Thompson Boxing stages a boxing card in its regular location, the Doubletree Hotel in Ontario, where many of its former discoveries like Timothy Bradley, Mauricio Herrera, Josesito Lopez and Yonnhy Perez performed before headlining major boxing cards.
Petr Petrov (40-6-2, 21 KOs) headlines the Southern California card and faces Dedrick Bell (23-30-1) of  Memphis, Tennessee in the main event set for eight rounds.
Others on the card include Isaac Zarate, Anthony Chavez, Arnold Dinong, and Mario Hernandez.
Doors open at 6:30 and the fights begin at 8 p.m. For more information call (714) 935-0900.
Commerce
On Friday night about 50 miles west, Bash Promotions has a lengthy boxing card at Commerce Casino in Commerce, featuring top prospects Christopher Zavala, Miguel Contreras, Narek Abgaryan and others. A flash sale that gives 50 percent off ticket prices is available when you purchase online at Bashboxing.com and mention FLASH. Nine bouts are currently scheduled.
For more information call (844) 662-8499.
Bakersfield
Alfredo "Perro" Angulo (25-7, 21KOs) has a very tough test when he fights Peter "Kid Chocolate" Quillin (34-1-1) in a super middleweight fight set for 10 rounds at Rabobank Theater in Bakersfield, Calif. FOX Sports 1 will televise the PBC boxing card.
Angulo has been training in Big Bear with Abel Sanchez and won his last fight via knockout at Dignity Health Sports Park last April. It was his first win in four years. Now he faces a former world champion in Quillin.
Quillin, 36, was KOed by Daniel Jacobs four years ago and hasn't been very active since then. But he's always been a very skillful fighter and we will see if Angulo's working with Sanchez will be a factor in this super middleweight fight.
It's a massive boxing card scheduled for 16 pro fights. Reminds me of the old Don King Production fights of the past that would begin at 10 a.m. and end at 1 a.m. the next day. Truth.
Also on the PBC card in Bakersfield are Thomas Dulorme, Gary Antonio Russell, Francisco Ochoa, Gary Antuanne Russell and many more.
Fights to Watch
Fri. Ringtv.com 8 p.m. Petr Petrov (40-6-2) vs Dedrick Bell (23-30-1).
Fri. Showtime 10 p.m. Michael Dutchover (13-0) vs Thomas Mattice (14-1-1); Ruben Villa (16-0) vs Jose Durantes Vivas (17-0).
Saturday Fox Sports 1 5 p.m. Thomas Dulorme (24-3-1) vs Terrel Williams (18-0); Peter Quillen (34-1-1) vs Alfredo Angulo (25-7).
Photo credit: Mikey Williams for Top Rank
Check out more boxing news on video at The Boxing Channel  
To comment on this story in The Fight Forum CLICK HERE
Shawn Porter Explains Why He Isn't in Over His Head Against Errol Spence Jr.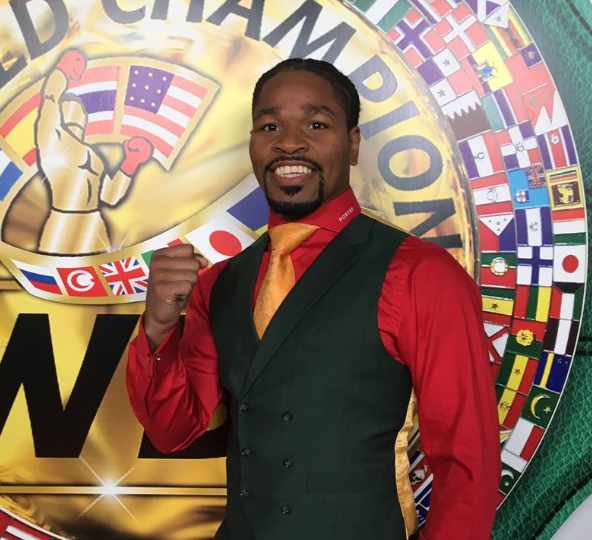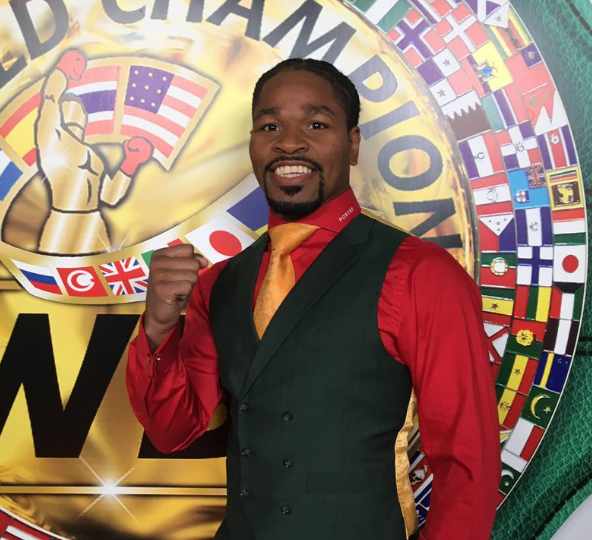 There sometimes can be a thin line separating child abuse and a demanding parent's version of tough love. Twenty years or so ago, the way Kenny Porter elected to draw out the athletic excellence and mental fortitude that he imagined existed within his grade-school-age son Shawn might have been misinterpreted, had their relationship drawn the scrutiny of a case worker for Summit County Children Services in the Porters' hometown of Akron, Ohio. Not that Kenny ever laid a hand on Shawn in a brutal or excessive way, but an equivalent level of treatment might have been looked upon negatively by a child protective care professional objecting to the kid routinely being thrown into the deep end of the pool to fend for himself, or more to the point onto football fields where he was regularly required to compete against bigger, stronger and older boys not disposed to take it easy on the little guy.
"It's how I grew up. It's how my dad raised me and it's where I come from. We were never allowed to shy away from any challenge and that's how I lived my life," Shawn Porter, now the WBC welterweight champion, said of his upbringing under Kenny, a relentless daily grind which also helped other would-be child athletic prodigies (like two-time Olympic gold medalist and current WBC/WBA/WBO lightweight titlist Vassiliy Lomachenko) rise to giddy heights while those made of less resilient stuff (see former USC and Los Angeles Raiders quarterback Todd Marinovich, profiled by TSS on Jan. 14) psychologically unraveled to the point they wanted nothing more than to cease trying to constantly please a parent for whom a merely good effort was never good enough.
"I was 10 years old playing football against guys who were 12 and 13 years old," continued Porter (30-2-1, 17 KOs), who will be asked to tackle another herculean task Sept. 28 when he takes on the heavily favored IBF 147-pound titlist, Errol Spence Jr. (25-0, 21 KOs) in a unification showdown to be televised via Fox Pay Per View from the Staples Center in Los Angeles. "It doesn't sound like that big a deal now, but back then when you're 10 going up against preteens it is a big deal. So even at that young age my dad has always challenged me and made sure I not only put out my best but I was going against the best. I'm 31 now and this is 100% familiar territory because it's where I come from."
Although Shawn Porter now resides in Las Vegas, a tough town in a glitzier sort of way, his formative years were spent in northeast Ohio, a gritty, blue-collar region where working men in hard hats and dingy dungarees made their livings in steel mills or, more specifically to Akron, the factories that led to the Rust Belt city being labeled the "rubber capital of the world." Porter likes to note that Akron also is the hometown of NBA superstar LeBron James, who as a child and adolescent also regularly went up against older boys, although in LBJ's case he was nonetheless the taller, stronger, faster and more dominant player on just about every court he ever set foot upon.
Unlike youth-league football, where apparently age and size differences were sometimes overlooked in the leagues in which Shawn participated, amateur boxing required him to compete against kids more or less his own proportions. But there was still a way for Kenny Porter to ensure that his boy continued to test himself in trials by fire against those whose physical capabilities and potential seemingly dwarfed his son's. A natural welter now as an adult, the 5-foot-7 Shawn Porter bulked up to an above-his-weight-class 165 pounds to throw down with future middleweight world titlists Daniel Jacobs and Demetrius Andrade and – talk about a relative David and Goliath matchup – undisputed cruiserweight champ Oleksandr Usyk, the 2018 Boxing Writers Association of America's Fighter of the Year. Usyk (16-0, 12 KOs) is 6-foot-3 and makes his heavyweight debut on Nov. 12 in Chicago against Tyrone Spong, with the celebrated Ukrainian likely to be in the 215-pound range, or maybe even a bit higher.
So how did Porter fare in the land of the larger? Better than many might expect.
"I have wins against Jacobs and Andrade," he said. "Me and Andrade were 1-1 in the amateurs. The last time we fought we were 165 pounds and I beat him. The experience is there. The experience against taller, bigger opponents is there."
None bigger in retrospect, of course, than Usyk, whose skill set, southpaw stance and high ranking on almost everyone's current pound-for-pound list are close approximations of Spence, if Spence were being viewed through a magnifying glass.
"I fought Usyk at 165 pounds back in the day when we were about 20 years old," Porter recalled with obvious pride. "I beat him."
Given his history, it seems somewhat odd that Porter, who has slain more than his share of fire-breathing dragons both in the amateurs and in the pros (most notably Danny Garcia), is such a significant underdog against Spence. Unless the betting line shifts in a major way, Spence will go off in the neighborhood of -800 (meaning you'd have to bet $800 to win $100) while Porter is +450. Not that a Porter victory would be considered an upset along the lines of Buster Douglas over Mike Tyson or Andy Ruiz Jr. over Anthony Joshua, but still…
Porter, not unexpectedly, does not consider Spence, who comes in with advantages of three inches in height and 2½ inches in reach, to pose a physical mismatch for him, be it by scale or tools.
"Looking at Errol Spence, I don't think he's a bigger guy than me," Porter reasons. "I don't think he's one of the bigger guys in the division. I think that he's been matched up against guys who have made him look a lot more powerful and bigger and stronger than he is.
"I'm comfortable with the knowledge of what I can do. Errol's really good, but I think I match him speed for speed, quickness for quickness, power for power. The big question that needs to be answered the night of the fight is can he handle my aggression, my punch output? We're banking on his not being able to handle my pressure and some of my other attributes."
Spence has expressed the opinion that Porter is a "dirty" fighter, or something akin to a rule-bender if not exactly a rules-breaker, which to Porter sounds very much like he is getting into the Texan's head where the seeds of doubt are sown.
"Errol is very driven and competitive, I get that," Porter said. "I think he may be trying to psych himself up into thinking he can (become the first fighter to knock out Porter). If he can't handle my pressure then you will find out real soon, if that's what's working for us, that's what we'll do. We'll be rough, we'll be hard, we'll be rugged. We'll keep the pressure on him and we all know pressure bursts pipes.
"I think he's in trouble. The world is about to be shocked. I know how it feels to prove people wrong. I know what it feels like to do the impossible, things that people don't expect you to do."
Doing the impossible is an instinct that has been bred into Shawn and nurtured almost from birth by Kenny, who, as his son's manager and trainer, remains his most ardent proponent and closest confidante. It doesn't always work out that way, of course, but this is one father-son relationship in boxing that has deepened rather than divided.
Errol Spence Jr. might not be the highest mountain Shawn Porter ever has been tasked to climb. It remains to be seen if he is the steepest and most hazardous.
Check out more boxing news on video at The Boxing Channel  
To comment on this story in The Fight Forum CLICK HERE