Danny Garcia Looked Very Sharp in Ring Return, Not That Everyone Noticed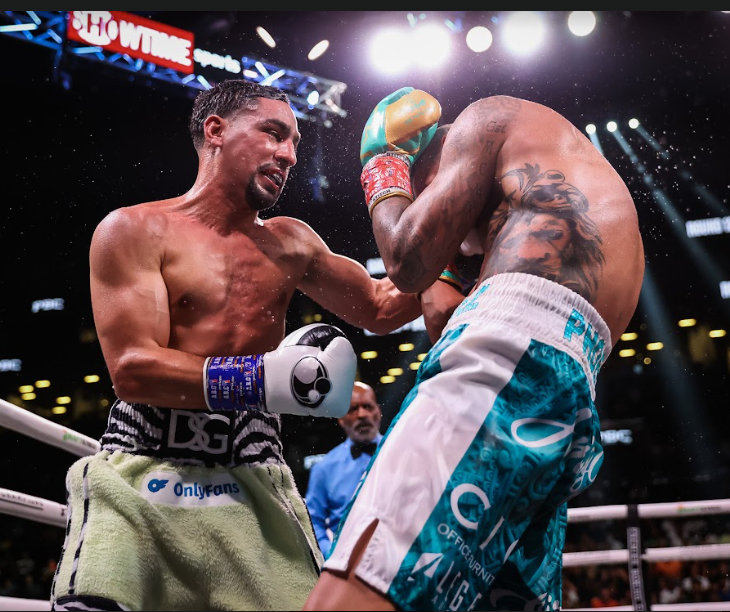 After a career-long 19 months away from the ring, Danny "Swift" Garcia marked his victorious return in a new weight class with misty eyes that were not entirely shedding tears of joy. More like tears of relief, actually. The former super lightweight and welterweight world champion was discussing the reason why he had taken so much time off to reassess his life and the necessity to get his mind right in addition to whipping his body back into fighting shape.
"I was going through some mental things," Garcia told SHOWTIME Championship Boxing interviewer Jim Gray after he had outpointed Jose Benavidez Jr. at Brooklyn's Barclays Center in his super welterweight debut. "I felt a little dark. I went through some anxiety and depression. I was just trying my best to stay strong.
"It was just the pressure of life, the pressure of boxing. Of being a good dad. It weighed on me for a year and a half. I knew the only way to get better was to fight, and to win. I'm a fighter. That's what I do and I love to do. If you battle anxiety and depression, get over it. That is what I did tonight. I came here and fought my heart out. I do have some dark days but I do my best to stay positive. But I felt good tonight."
Well, the 34-year-old Garcia (37-3, 21 KOs) could be excused for shedding a tear of anguish when the first scorecard was read by ring announcer Jimmy Lennon Jr. after he had schooled Benavidez (27-2-1, 18 KOs) in so nearly flawless a performance that SHOWTIME'S unofficial scorer, Steve Farhood, had the Philadelphian winning 11 of 12 rounds, giving only the ninth to Benavidez. That 114-114 tally submitted by judge Waleska Roldan defied not only probability, but called into question the lady's vision. Fortunately, the other two judges, Tony Paolillo and Glenn Feldman, ensured that a Brink's Job-level robbery would not take place by favoring Garcia by margins of 117-111 and 116-112, respectively, although even those numbers were overly generous to Benavidez, the Phoenix fighter who had derided the eventual winner beforehand by claiming he was a one-trick pony, with no special quality other than a left hook which he could and would easily nullify.
Not one to easily give credit where credit was due, which would have been to acknowledge the superiority of the other guy on this particular night, Benavidez told Gray that "I'm happy with my performance. I feel like I did a good job. I took his punches like they were nothing. I honestly thought I won, but it is what it is. I'm not going to let this bring me down. A loss just makes you stronger."
Asked if he would fight again, Benavidez – whose father-trainer, Jose Benavidez Sr., had said earlier in the day that "My son has to win tonight, or his career is basically over" – the younger man said, "Hell, yeah, I'd like to continue. I want a rematch."
If it happens, which it almost certainly won't, it's reasonable to assume that Roldan won't be seated at ringside with a pencil and score pad if the bout is held in the Big Apple or anywhere else in the Empire State. In this era of female empowerment, this latest head-scratcher from the New York City resident brought memories of another woman judge, C.J. Ross, whose qualifications for working major bouts was so called into question that she submitted her resignation from the Nevada State Athletic Commission – possibly not of her own volition — to then-executive director Keith Kizer shortly after she saw the Floyd Mayweather Jr.-Canelo Alvarez bout in September 2013 as a 114-114 standoff. The other two judges had Mayweather, who appeared to win as handily as did Garcia against Benavidez, winning by margins of 117-111 and 116-112, making the Barclays bout nearly nine years later as a virtual repeat.
A bad night, if it is rare enough, can be excused, but not if it seemingly is part of a pattern. Ross had raised eyebrows by being one of two judges who had Timothy Bradley Jr. dethroning WBO welterweight titlist Manny Pacquiao on a 12-round split decision on June 9, 2012, but that was a bit closer than Garcia-Benavidez was, although a majority of ringside reporters and other knowledgeable observers felt Pacquiao had done enough to get the victory. Roldan's companion piece to that curious call was her 117-111 card favoring Jeff Horn in his WBO welterweight title-wresting unanimous decision over Pacquiao in Horn's home country of Australia, another instance where many media types covering the event believed "PacMan" to have won at least semi-convincingly.
Roldan declined to comment on her rationale for scoring Saturday night's fight as she did, and the New York State Athletic Commission also was mum, ostensibly until it has the opportunity to speak to Roldan. It will be interesting to learn if NYSAC executive director Kim Sumbler is amenable to whatever Roldan has to say and gives her more judging assignments. But justifying that scorecard might require the verbal dexterity of the late F. Lee Bailey.
"How Waleska Roldan got the score she got, I have no idea," Farhood opined. "She had Benavidez ahead after 11 rounds. She scored it even only because she gave Garcia the 12th. I saw a totally different fight. I saw total domination by Danny Garcia."
Punch statistics, never an indisputable method of determining who should or should not deserve to win a fight, would appear to support the notion of Garcia deserving better than a majority decision. Although he out-landed in total punches, 233 of 746 (32.1 percent) to 117 of 600 (19.5 percent), the gap in body shots was Grand Canyonesque. Garcia connected on 153 body blows to just 12 for Benavidez.
But Roldan's scorecard wasn't the only mess the NYSAC might have to sweep under the rug. In the first of the three PBC on SHOWTIME televised bouts, referee Shada Murdagh waved off further action 50 seconds into the sixth round of the scheduled 10-rounder between super lightweights Gary Antuanne Russell (16-0, 16 KOs) and former two-division world champ Rances Barthelemy (29-2-1, 15 KOs) after Russell, a southpaw, registered a knockdown with a ripping right hook. Barthelemy beat the count and did not appear to be unduly damaged, but Murdagh showed he had a quicker trigger finger than Wild Bill Hickock.
"No, no, they shouldn't have stopped the fight," Barthelemy complained. "This is not the first time I've fallen and gotten up. I felt good. It was a good shot, I'm not denying that, but they shouldn't have stopped the fight."
Russell, fighting for the first time without his late father Gary Russell Sr. as his chief second, figured the ending was preordained regardless of whether Murdagh was hasty in making the call that he did.
"If they would have let the fight continue, I'm pretty sure later on down the road, the same outcome would have been it," he said.
The middle bout paired 513 pounds of fleshy heavyweights, Poland-born, Brooklyn-based Adam Kownacki (20-3, 15 KOs) and Turkish national Ali Eren Demirezen (17-1, 12 KOs). Kownacki, fighting at Barclays Center for the 11th time, started fast, winning the first two rounds, but he faded thereafter in losing a 10-round unanimous decision. It was the third straight loss for Brooklyn favorite Kownacki, who hinted at retirement, if not immediately, then soon.
"I have two kids," he said. "I'll have a long talk with my wife to see what I want to do. I've had so many fights here, so many great memories. I don't want to go out like a loser. I would like another fight to leave my fans with a win."
Back to the main event. Roldan's dubious arithmetic did not and should not overshadow the excellent work done by Garcia, who claimed to feel comfortable at a career-high 152¾ pounds, but it will take more than one good win at super welter to validate him as a legitimate player in his new division, even if the WBC did list him as its No. 5 contender without his fighting even once at the heavier weight. Former IBF super welterweight champ Tony Harrison was in the house – as were Philly fighters Jaron "Boots" Ennis and Stephen Fulton Jr., supporting their hometown buddy — and he said he'd like to be the next man up for Garcia.
"It's a logical next fight," SHOWTIME analyst Al Bernstein said of the idea of a Garcia-Harrison pairing. "What Danny Garcia showed tonight is that technically he's a proficient fighter, he still is a good fighter. What he would like to show now is that he can beat a proper 154-pounder – and maybe he can. Tony Harrison would be a perfect example of a really good 154-pounder for him to face."
That is a roundabout way of saying that maybe Benavidez, 30, wasn't, even though his record and his lineage (he has two other brothers who are quite accomplished pros) suggest otherwise. But Benavidez had his own comeback story to tell in the lead-up to the fight, and it was equal to or even more interesting than Garcia's. He was shot in his right leg in August 2016 while walking his cat, of all things, and for a time it appeared he might never fight again. He was inactive for three years, gorging his way past 210 pounds and spending his afternoons watching soap operas as a couch potato eating, well, potato chips. He had to pare 70 pounds in order to procure his most recent bout prior to Garcia, in which he had to settle for a 10-round majority draw with Francisco Torres on Nov. 13, 2021.
All three SHOWTIME fights were worthy of viewer attention from a strictly boxing standpoint. It's unfortunate that a referee and a judge siphoned off some of the spotlight by insinuating themselves, intentionally or not, into the narrative.
Photo credit: Amanda Westcott / SHOWTIME
Bernard Fernandez, named to the International Boxing Hall of Fame in the Observer category with the Class of 2020, was the recipient of numerous awards for writing excellence during his 28-year career as a sports writer for the Philadelphia Daily News. Fernandez's first book, "Championship Rounds," a compendium of previously published material, was released in May of last year. The sequel, "Championship Rounds, Round 2," with a foreword by Jim Lampley, is currently out. The anthology can be ordered through Amazon.com and other book-selling websites and outlets.
To comment on this story in the Fight Forum CLICK HERE
Jake Paul vs Tommy Fury on Feb. 26 in a Potential Pay-Per-View Blockbuster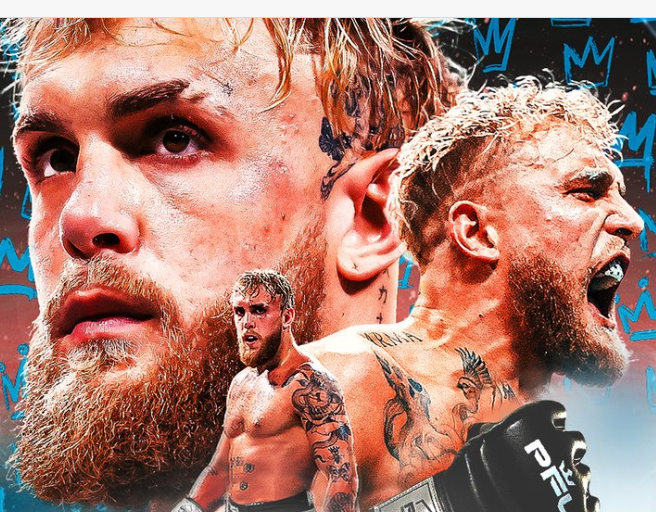 It's now official. The twice-postponed "grudge match" between Jake Paul and Tommy Fury will come to fruition on Sunday, Feb. 26, at Riyadh in the Kingdom of Saudi Arabia. An 8-rounder contested at a catch-weight of 185 pounds, the match and several supporting bouts will air in the U.S. on ESPN+ PPV at a cost of $49.99.
The hook for this promotion – a come-hither that will be hammered home incessantly in the coming weeks – is that Jake Paul will finally touch gloves with a legitimate professional boxer. Paul's previous opponents were a fellow YouTube influencer (AnEsonGib), a retired NBA player (Nate Robinson), and three former MMA champions: Ben Askren, Tyron Woodley, and Anderson Silva. He fought Woodley twice.
Tommy Fury, the half-brother of reigning WBC world heavyweight champion Tyson Fury, made his pro debut in December of 2018 in a four-round bout in his hometown of Manchester. He was two fights into his pro career when he became a contestant on the TV reality show "Love Island." An enormously popular show in Great Britain, especially among the coveted 18-34 demographic, "Love Island" was in its fifth season.
Fury was paired with supermodel Molly-Mae Hague with whom he finished second. They developed a great chemistry, on and off the set, became engaged, and purportedly welcomed a baby girl this week.
What about Tommy Fury the boxer? How legitimate is he?
Fury's record currently stands at 8-0 (4 KOs). His first opponent was a professional loser from Latvia whose current ledger reads 10-113-3. His next six opponents were a combined 4-73-2. Finally, in his last fight, which occurred in April of last year, he met an opponent with a good record, Poland's Daniel Bocianski, who was 10-1. But look closer and one discovers that all but one of Bocianski's 10 triumphs came against opponents with losing records. The exception was a 6-round decision over a fellow Pole whose record currently stands at 18-16-1 and who has been stopped 13 times.
Fury bloodied Bocianski and won a wide 6-round decision, but his performance was underwhelming. "Fury had the Hollywood teeth, tan, and diamante-colored shorts," wrote Chasinga Malata of the London Sun, "leaving only his performance without sheen and sparkle."
There is nothing in Tommy Fury's background, aside from his biological pedigree, to suggest that he has the tools to become a world-class boxer. If he were a member of the Three Stooges, he would be Shemp.
Jake Paul, by contrast, may actually be legit. Those in the know that have watched him train have come away impressed. It says here that Paul isn't moving up in class on Feb. 26; it's the other way around.
In the co-feature, Ilunga Makabu (29-2, 25 KOs) will make the third defense of his WBC world cruiserweight title against Badou Jack (27-3-3, 16 KOs). A Congolese-South African, Makabu is the older brother of heavyweight contender Martin Bakole. Jack, four years older than Makabu at age 39, formerly held world titles at 168 and 175 pounds.
Although Badou Jack was born in Sweden and keeps a home in Las Vegas where he has long been affiliated with the Mayweather Boxing Club, he will have the home field advantage in Saudi Arabia where he has cultivated a loyal following. A devout Muslim, Jack will be making his fourth straight start in the Persian Gulf Region. In his last outing, he outpointed Richard "Popeye" Rivera at Jeddah, winning a 10-round split decision.
To comment on this story in the Fight Forum CLICK HERE
Avila Perspective, Chap. 223: A Lively Weekend in SoCal with Three Fight Cards in Two Days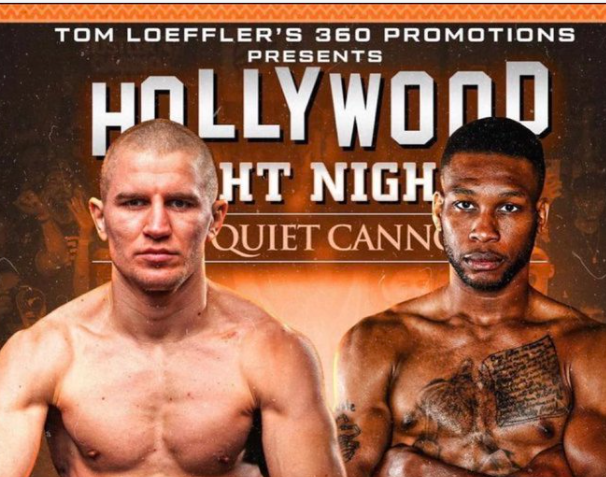 Avila Perspective, Chap. 223: A Lively Weekend in SoCal with Three Fight Cards in Two Days
Big money prizefighting returns to the Los Angeles area with back-to-back shows. First, Serhii Bohachuk heads a 360 Promotions card on Friday and then Alexis Rocha is featured on Saturday in a Golden Boy Promotions production. And on the same day Riverside's Saul Rodriguez fights in his hometown.
Bohachuk, Rocha, and Rodriguez are aggressive big hitters.
Ukraine's Bohachuk seeks to regain footing in the super welterweight division. He was rapidly climbing up the ratings ladder when first he was defeated by Brandon Adams two years ago. And then the invasion of his home country Ukraine stalled him even more.
On Friday Jan. 27, at the Quiet Cannon in Montebello, Calif. Bohachuk (21-1, 21 KOs) meets Nathaniel Gallimore (22-6-1, 17 KOs) in the main event. UFC Fight Pass will stream the 360 Boxing Promotions card.
Few fighters are as well-liked outside of the prize ring as Bohachuk. Always amiable, he's one of the handful of fighters that always smiles. Inside the ring, he's a killer. No one leaves without someone getting knocked out.
Gallimore, 34, is no slouch. He has a knockout win over former world titlist Jeison Rosario and has battled almost all of the top super welterweights. He is a veteran and very crafty.
The Quiet Cannon venue is not very large, but it does have a patio and good food and drink. Most of the crowd ventures from all over Southern California to attend the fights at that venue. It gets packed.
Golden Boy in Inglewood
Welterweight contender Alexis Rocha headlines the Golden Boy Promotions card on Saturday, Jan. 28, at the brand new YouTube Theater in Inglewood, Calif. DAZN will stream the fight card.
Rocha (21-1, 13 KOs) faces George Ashie (33-5-1) in the main event set for 12 rounds. Finally, there is an opponent for the left-handed fighter from Santa Ana. It didn't look like he was going to fight after opponent after opponent fell out for one reason or another.
"You have to be ready for anybody they put in front of you. If it's you or George Ashie, I have to prepare for it. I have to focus on what I can do," said Rocha.
Others on the card include super middleweight Bektemir Melikuziev (10-1) vs Ulises Sierra (17-2-2) set for 10 rounds. Also, good looking lightweight prospect Floyd Schofield (12-0, 10 KOs) meets Alberto Mercado (17-4-1).
Schofield fights out of Austin, Texas and looks like someone to watch.
Doors open at 3 p.m.
Neno Returns in San Bernardino        
Garcia Promotions stages a boxing card on Saturday Jan. 28, at the Club Event Center in San Bernardino. Garcia Promotions is associated with trainer Robert Garcia and family whose training compound is located in nearby Riverside.
A primarily local fight card featuring all fighters from Garcia's gym will be performing.
Headlining is Saul "Neno" Rodriguez out of Riverside, California.
It's been nearly three years since Rodriguez (24-1-1, 18 KOs) last fought and he faces Mexico's Juan Meza Angulo (6-1, 3 KOs) in the co-main event.
At one time Rodriguez was a big fan favorite because of his fast work and knockout ability. Once he got to the top plateau he ran into another knockout puncher in Miguel Angel Gonzalez and lost by stoppage.
Prizefighting is a tricky road. One loss can mean difficulty in finding a big-time promoter or it can mean discovering what you need to do to re-establish your skills. A fighter can go the road of Kermit "The Killer" Cintron and find out other ways to win without a kill-or be-killed style. Or they can travel the road of Marco Antonio Barrera who was knocked out by Junior Jones but adapted a more boxer-puncher style that allowed him to defeat Erik Morales twice and Prince Naseem Hamed.
Rodriguez, 29, still has time to make a good run for a title bid. It all starts on Saturday.
Others on the Garcia Promotions card are fighters who are part of trainer Garcia's stable including Gabriel Muratalla, Leonardo Ruiz, Jose Rodriguez and others.
Doors open at 4 p.m. with amateurs opening the boxing program.
Fights to Watch
Fri. UFC Fight Pass 7 p.m. Serhii Bohachuk (21-1) vs Nathaniel Gallimore (22-6-1).
Sat. ESPN+ 11:30 a.m. Artur Beterbiev (18-0) vs Anthony Yarde (23-2).
Sat. DAZN  5 p.m. Alexis Rocha (21-1) vs George Ashie (33-5-1).
To comment on this story in the Fight Forum CLICK HERE
Artur Beterbiev: "I'd prefer to fight Bivol because he has the one thing I need"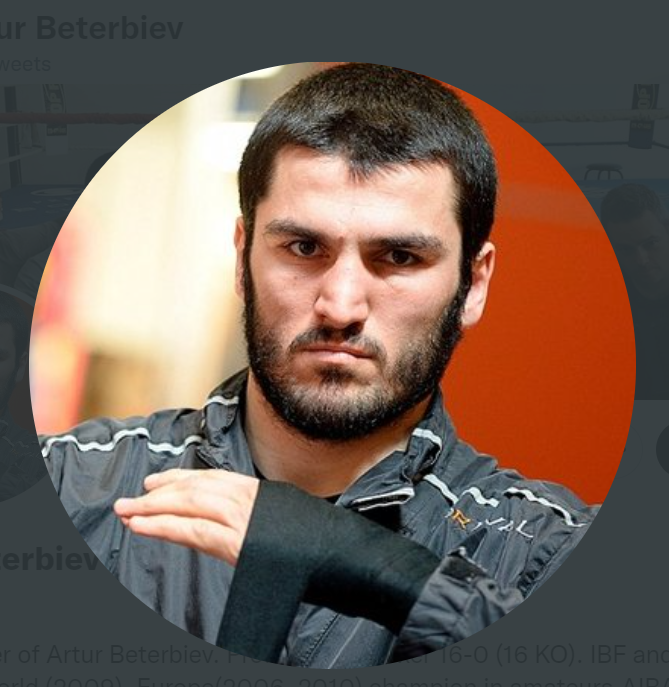 Russian Artur Beterbiev, triple champion of the 175-pound division, is the only current world champion who, thanks to the enormous power he wields in his fists, has won all his fights inside the distance.
Beterbiev has 18 victories by way of chloroform since he debuted as a professional fighter in June 2013 when he anesthetized retired American, Christian Cruz, in the tenth round at the Bell Center in Montreal where Beterbiev currently resides.
Beterbiev, who turned thirty-eight last Saturday, will defend his WBC, IBF, and WBO titles against Brit Anthony "The Beast from the East" Yarde (23-2, 22 KOs) on Saturday, January 28th at the OVO Arena in London.
Beterbiev obtained the WBO belt on June 18th this past year when he defeated American Joe Smith (28-4, 22 KOs) in the second round at Madison Square Garden. This was Smith's second defense of the belt.
Earlier, in November 2017, Beterbiev won the vacant IBF belt after defeating German Enrico Koelling (28-5, 9 KOs) by knockout in the twelfth round in Fresno, California.
Two years later, Beterbiev seized the WBC belt from Ukrainian Oleksandr Gvozdyk (17-1, 14 KOs) in Philadelphia. Three knockdowns in the tenth round forced referee Gary Rosato to stop the lopsided bout with 11 seconds remaining in the round.  Beterbiev maintains that although his intention is to win each fight, in no way does he want to harm his rival and that his greatest wish is for both of them to leave the ring healthy.
Referring to his upcoming matchup, Beterbiev told BoxingScene that "after the fight, I just hope he (Yarde) is okay."
He acknowledged that he does not know much about the British boxer, although he has watched several of his fights: "He's a good fighter, has good experience as a professional and he's a boxer. He's dangerous so I have to prepare for this fight like I always do."
Beterbiev said that his main motivation is to successfully defend the three belts he owns and that is why he will try to be one hundred percent ready and then it will be evident who is the better fighter.
Regarding his knockout streak, Beterbiev emphatically denied that he enjoys knocking out his opponents: "No. There's no pleasure in it. I just hope everything is OK with them. I just want to do good boxing, not hit people."
Beterbiev smiles enigmatically and stares at the horizon when they ask him to what he attributes the strength of his fists to. "I know for sure, 1000 percent, that the secret to my power is somewhere in my boxing gym but I don't know exactly where," he adds. "I don't know which exercise or bag gave me this secret. I don't know where it comes from. I wasn't always like this either, it has come from working every day. But really my dream is to be a good boxer one day."
Aside from the upcoming fight with Yarde, Beterbiev acknowledges in each interview that his goal is to be the undisputed champion of the division, which means facing (and defeating) the undefeated Russian Dmitry Bivol (21-0, 11 KOs), who holds the WBA light heavyweight super championship belt.
"I need Bivol," Beterbiev admits. "I'd prefer to fight Bivol because he has the one thing I need. I hope I fight him in 2023 but the hold-up is not from my side, it's from their side. In the last three years he always says he will fight me next but in this time we've done unification fights against Oleksandr Gvozdyk and Joe Smith. We've done that whereas he has just been talking about it.
Beterbiev recalled that he was with Bivol on the Russian national team where they were amateurs. "I knew him then, but he is younger than me. We haven't talked for 10 years now. He was 75kg back then, too small for me. We were never friends."
Article submitted by Jorge Juan Alvarez in Spanish.
 Please note any adjustments made were for clarification purposes and any errors in translation were unintentional.
To comment on this story in the Fight Forum CLICK HERE