The Hauser Report: Remembering Bill Russell (1934-2022)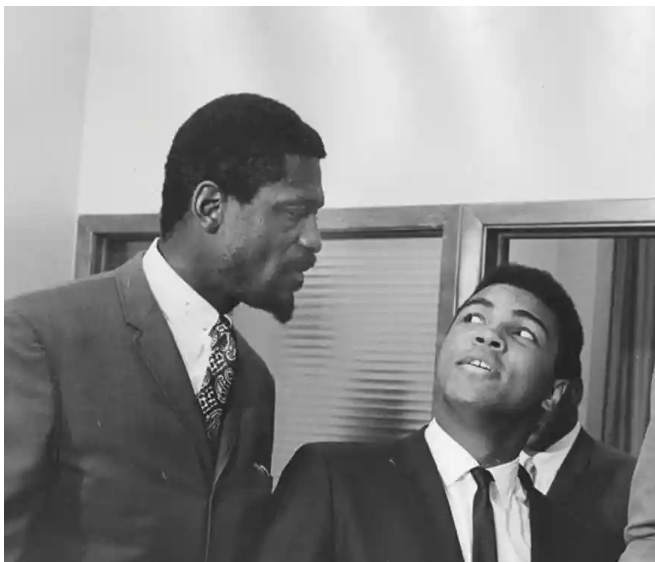 Bill Russell, an inspirational figure and one of the most important athletes in the history of sports, died on July 31 at age 88.
Russell revolutionized the game of basketball. Standing 6-feet-9-inches tall and weighing a lithe 220 pounds, he originated a new style of play. Blocking shots and firing pinpoint passes to initiate fast breaks after grabbing rebounds, playing tenacious defense and transforming the center position from a haven for slow lumbering giants to one of fluidity and motion.
On the court, Russell lived by the mantra, "Professional athletes are not paid to play. They're paid to win." He was a two-time All-American at the University of San Francisco, where he led the Dons to 55 consecutive victories and two NCAA championships. Next, he spearheaded the United States basketball team's gold-medal performance at the 1956 Olympics. Then he became the cornerstone of the greatest dynasty in the history of sports.
During a 13-year playing career that began in 1956, Russell led the Boston Celtics to eleven NBA championships. A half-century later, Boston's eight consecutive titles from 1959 to 1966 remain unmatched in professional sports, surpassing the uninterrupted reigns of the New York Yankees (1949 to 1953) and Montreal Canadians (1956 to 1960).
Russell was a five-time league MVP and 12-time All-Star. He ended his career with 21,620 rebounds (second most in NBA history) and averaged a mind-boggling 22.5 rebounds per game. Once, he pulled down 51 rebounds in a single contest. Statistics for blocked shots weren't kept when he played. But it's likely that Russell blocked more shots than anyone else in NBA history. He also averaged 15.1 points and 4.3 assists per game.
His confrontations with Wilt Chamberlain from 1959 through 1969 constituted one of sports' most storied rivalries.
But as Steve Kerr recently stated, "What Bill Russell did for his country and for society and the African American community dwarfs what he accomplished on the court."
Harry Edwards (who rose to prominence as the architect of the 1968 Olympic protest movement) called Russell "the heir to Jackie Robinson's struggle."
When the Celtics beat the St. Louis Hawks in seven games to win the NBA championship in Russell's first season, he was the only black player on either team. He was also one of the first athletes to use his celebrity status to confront racism.
Russell was with Martin Luther King Jr at the historic 1963 March on Washington. That same year, he went to Jackson, Mississippi in the aftermath of Medgar Evers' assassination to carry on Evers' work. He actively supported. the Civil Rights Act of 1964 and the Voting Rights Act of 1965.
Kareem Abdul-Jabbar viewed Russell as one of his most important role models and recalled, "Some of the things that scared me and bothered me about race relations in America were things that he addressed. He gave me a way to speak about it that had all of the elements of trying to make something better rather than just being angry."
Russell was also the first Black man to serve as head coach in a major American professional sports league.
In the early-1920s, running back Fritz Pollard was the head coach of the Akron Pros in the newly-formed National Football League. But Pollard and the league's other nine Black players were removed from the NFL at the end of the 1926 season as the league began to gain a following. Four decades later, John McLendon coached briefly in the American Basketball League (which folded after one season) and American Basketball Association (which lasted for nine campaigns). But at the time, these leagues were secondary institutions.
Russell stepped into an entirely different situation. In 1966, Red Auerbach retired as coach of the Celtics after eight straight championships. In his role as general manager, he designated Russell as his successor. Russell then won two NBA championships as a player-coach and two more in the three seasons that followed his retirement as a player.
I was privileged to interact with Russell on several occasions.
The first came when I was 15 years old and in high school. In those days, NBA teams played doubleheaders at the old Madison Square Garden on 8th Avenue and 49th Street. And security was light. I'd buy a balcony ticket and a program, walk down a stairway to position myself outside the dressing rooms (which were in close proximity to one another), and ask for autographs as the players came in.
On this occasion, the Knicks were playing the Celtics in the second game of a doubleheader. In addition to my program, I'd brought full-page color photos of Russell and Celtics guard Sam Jones that I'd torn from Sport Magazine in the hope that I could get them signed.
Russell was adamant about not signing autographs. I didn't know that at the time. Suddenly, he appeared, carrying a large gym bag. The vision of a giant eagle flashed through my mind.
I approached him and held out the photo.
"Mr. Russell. Could you sign this for me."
"I don't sign autographs."
"Please."
I don't know why what happened next happened.
Wordlessly, Russell took the pen and photo from my hand . . . And signed.
Decades later, I was talking with him at the screening of an HBO documentary entitled Bill Russell: My Life, My Way. I'd come to know him better by then as a consequence of having interviewed him while researching Muhammad Ali: His Life and Times.
Russell complimented me on the book. Then I told him about the autograph and he cackled his famous cackle.
 "So you were the one," he said.
My records show that I interviewed Russell for the Ali biography on November 21, 1989. At the start of the interview, he told me, "I don't like doing interviews. The only reason I'm talking with you is that Muhammad asked me to."
"I never saw him fight," Russell said of Ali. "I would never go to a fight. I just wouldn't. I went to one a long time ago and I told myself I'd never go back. They're much cleaner on television."
We talked about the idea (floated in 1971) that Ali and Wilt Chamberlain engage in a prizefight.
"I can't speak for Wilt," Russell noted. "I just know that I personally would never challenge a champion in his field of expertise. I would never get in a boxing ring with Ali or on the football field with Jim Brown or on a track with Carl Lewis. I would never impose my thoughts or motivations on someone else. But for me personally, that's just not the way I am."
The heart of our interview concerned a meeting that had taken place in Cleveland twenty-two years earlier. On April 28, 1967, Ali had refused induction into the United States Armed Forces. On May 8, he was criminally indicted. In early June (shortly before his trial began), ten of the most prominent black athletes in America met with Muhammad to discuss his options.
Recalling that day, Russell told me, "I got a call from Jim Brown, who said that Ali was out there by himself and that we should support him in whatever he chose to do. So that was it, really. I didn't go to Cleveland to persuade Muhammad to join or not join the Army. We were just there to help, and I was struck by how confident he was, how totally assured he was that what he was doing was right.
"I never thought of myself as a great man," Russell continued. "I never aspired to be anything like that. I was just a guy trying to get through life. But in Cleveland, and many other times with Ali, I saw a man accepting special responsibilities, someone who conducted himself in a way that the people he came in contact with were better for the experience. Philosophically, Ali was a free man. Besides being probably the greatest boxer ever, he was free. And he was free at a time when historically it was very difficult to be free no matter who you were or what you were. Ali was one of the first truly free people in America."
Not long after the Cleveland meeting, Russell spoke publicly about Ali's draft status for the first time.
"I envy Muhammad Ali," Russell said. "He faces a possible five years in jail and he has been stripped of his heavyweight championship, but I still envy him. He has something I have never been able to attain and something very few people I know possess. He has an absolute and sincere faith. I'm not worried about Muhammad Ali. He is better equipped than anyone I know to withstand the trials in store for him. What I'm worried about is the rest of us."
In honoring Bill Russell with the Presidential Medal of Freedom in 2011, Barack Obama proclaimed, "Bill was someone who stood up and insisted on dignity. He stood up for the rights and dignity of all men."
Bill Russell was a great man. And a good one.
Thomas Hauser's email address is thomashauserwriter@gmail.com. His most recent book – Broken Dreams: Another Year Inside Boxing – was published by the University of Arkansas Press. In 2004, the Boxing Writers Association of America honored Hauser with the Nat Fleischer Award for career excellence in boxing journalism. In 2019, he was selected for boxing's highest honor – induction into the International Boxing Hall of Fame.
To comment on this story in the Fight Forum CLICK HERE
Jake Paul vs Tommy Fury on Feb. 26 in a Potential Pay-Per-View Blockbuster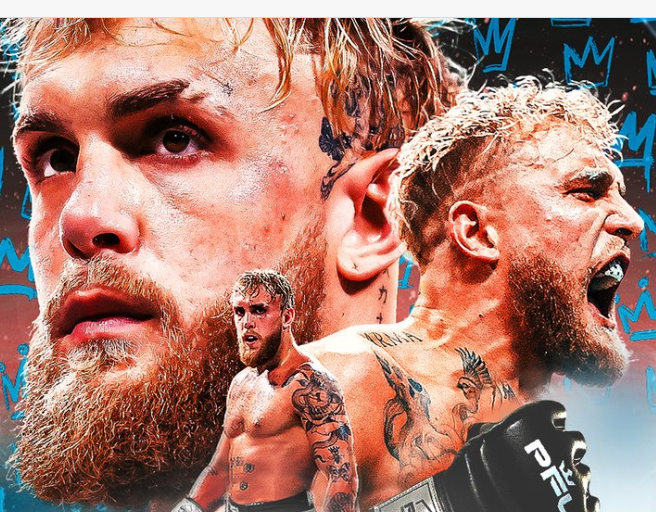 It's now official. The twice-postponed "grudge match" between Jake Paul and Tommy Fury will come to fruition on Sunday, Feb. 26, at Riyadh in the Kingdom of Saudi Arabia. An 8-rounder contested at a catch-weight of 185 pounds, the match and several supporting bouts will air in the U.S. on ESPN+ PPV at a cost of $49.99.
The hook for this promotion – a come-hither that will be hammered home incessantly in the coming weeks – is that Jake Paul will finally touch gloves with a legitimate professional boxer. Paul's previous opponents were a fellow YouTube influencer (AnEsonGib), a retired NBA player (Nate Robinson), and three former MMA champions: Ben Askren, Tyron Woodley, and Anderson Silva. He fought Woodley twice.
Tommy Fury, the half-brother of reigning WBC world heavyweight champion Tyson Fury, made his pro debut in December of 2018 in a four-round bout in his hometown of Manchester. He was two fights into his pro career when he became a contestant on the TV reality show "Love Island." An enormously popular show in Great Britain, especially among the coveted 18-34 demographic, "Love Island" was in its fifth season.
Fury was paired with supermodel Molly-Mae Hague with whom he finished second. They developed a great chemistry, on and off the set, became engaged, and purportedly welcomed a baby girl this week.
What about Tommy Fury the boxer? How legitimate is he?
Fury's record currently stands at 8-0 (4 KOs). His first opponent was a professional loser from Latvia whose current ledger reads 10-113-3. His next six opponents were a combined 4-73-2. Finally, in his last fight, which occurred in April of last year, he met an opponent with a good record, Poland's Daniel Bocianski, who was 10-1. But look closer and one discovers that all but one of Bocianski's 10 triumphs came against opponents with losing records. The exception was a 6-round decision over a fellow Pole whose record currently stands at 18-16-1 and who has been stopped 13 times.
Fury bloodied Bocianski and won a wide 6-round decision, but his performance was underwhelming. "Fury had the Hollywood teeth, tan, and diamante-colored shorts," wrote Chasinga Malata of the London Sun, "leaving only his performance without sheen and sparkle."
There is nothing in Tommy Fury's background, aside from his biological pedigree, to suggest that he has the tools to become a world-class boxer. If he were a member of the Three Stooges, he would be Shemp.
Jake Paul, by contrast, may actually be legit. Those in the know that have watched him train have come away impressed. It says here that Paul isn't moving up in class on Feb. 26; it's the other way around.
In the co-feature, Ilunga Makabu (29-2, 25 KOs) will make the third defense of his WBC world cruiserweight title against Badou Jack (27-3-3, 16 KOs). A Congolese-South African, Makabu is the older brother of heavyweight contender Martin Bakole. Jack, four years older than Makabu at age 39, formerly held world titles at 168 and 175 pounds.
Although Badou Jack was born in Sweden and keeps a home in Las Vegas where he has long been affiliated with the Mayweather Boxing Club, he will have the home field advantage in Saudi Arabia where he has cultivated a loyal following. A devout Muslim, Jack will be making his fourth straight start in the Persian Gulf Region. In his last outing, he outpointed Richard "Popeye" Rivera at Jeddah, winning a 10-round split decision.
To comment on this story in the Fight Forum CLICK HERE
Avila Perspective, Chap. 223: A Lively Weekend in SoCal with Three Fight Cards in Two Days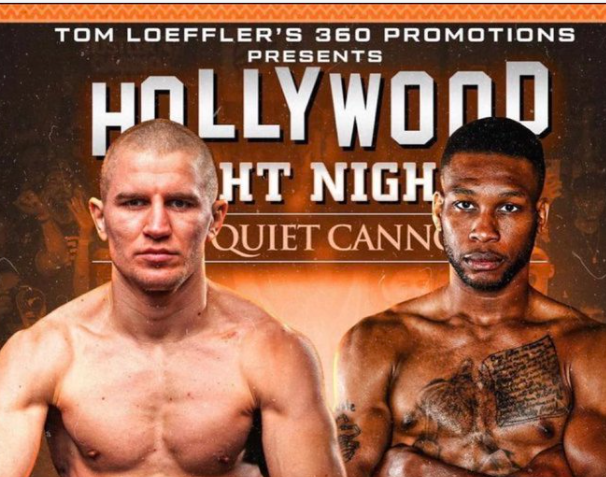 Avila Perspective, Chap. 223: A Lively Weekend in SoCal with Three Fight Cards in Two Days
Big money prizefighting returns to the Los Angeles area with back-to-back shows. First, Serhii Bohachuk heads a 360 Promotions card on Friday and then Alexis Rocha is featured on Saturday in a Golden Boy Promotions production. And on the same day Riverside's Saul Rodriguez fights in his hometown.
Bohachuk, Rocha, and Rodriguez are aggressive big hitters.
Ukraine's Bohachuk seeks to regain footing in the super welterweight division. He was rapidly climbing up the ratings ladder when first he was defeated by Brandon Adams two years ago. And then the invasion of his home country Ukraine stalled him even more.
On Friday Jan. 27, at the Quiet Cannon in Montebello, Calif. Bohachuk (21-1, 21 KOs) meets Nathaniel Gallimore (22-6-1, 17 KOs) in the main event. UFC Fight Pass will stream the 360 Boxing Promotions card.
Few fighters are as well-liked outside of the prize ring as Bohachuk. Always amiable, he's one of the handful of fighters that always smiles. Inside the ring, he's a killer. No one leaves without someone getting knocked out.
Gallimore, 34, is no slouch. He has a knockout win over former world titlist Jeison Rosario and has battled almost all of the top super welterweights. He is a veteran and very crafty.
The Quiet Cannon venue is not very large, but it does have a patio and good food and drink. Most of the crowd ventures from all over Southern California to attend the fights at that venue. It gets packed.
Golden Boy in Inglewood
Welterweight contender Alexis Rocha headlines the Golden Boy Promotions card on Saturday, Jan. 28, at the brand new YouTube Theater in Inglewood, Calif. DAZN will stream the fight card.
Rocha (21-1, 13 KOs) faces George Ashie (33-5-1) in the main event set for 12 rounds. Finally, there is an opponent for the left-handed fighter from Santa Ana. It didn't look like he was going to fight after opponent after opponent fell out for one reason or another.
"You have to be ready for anybody they put in front of you. If it's you or George Ashie, I have to prepare for it. I have to focus on what I can do," said Rocha.
Others on the card include super middleweight Bektemir Melikuziev (10-1) vs Ulises Sierra (17-2-2) set for 10 rounds. Also, good looking lightweight prospect Floyd Schofield (12-0, 10 KOs) meets Alberto Mercado (17-4-1).
Schofield fights out of Austin, Texas and looks like someone to watch.
Doors open at 3 p.m.
Neno Returns in San Bernardino        
Garcia Promotions stages a boxing card on Saturday Jan. 28, at the Club Event Center in San Bernardino. Garcia Promotions is associated with trainer Robert Garcia and family whose training compound is located in nearby Riverside.
A primarily local fight card featuring all fighters from Garcia's gym will be performing.
Headlining is Saul "Neno" Rodriguez out of Riverside, California.
It's been nearly three years since Rodriguez (24-1-1, 18 KOs) last fought and he faces Mexico's Juan Meza Angulo (6-1, 3 KOs) in the co-main event.
At one time Rodriguez was a big fan favorite because of his fast work and knockout ability. Once he got to the top plateau he ran into another knockout puncher in Miguel Angel Gonzalez and lost by stoppage.
Prizefighting is a tricky road. One loss can mean difficulty in finding a big-time promoter or it can mean discovering what you need to do to re-establish your skills. A fighter can go the road of Kermit "The Killer" Cintron and find out other ways to win without a kill-or be-killed style. Or they can travel the road of Marco Antonio Barrera who was knocked out by Junior Jones but adapted a more boxer-puncher style that allowed him to defeat Erik Morales twice and Prince Naseem Hamed.
Rodriguez, 29, still has time to make a good run for a title bid. It all starts on Saturday.
Others on the Garcia Promotions card are fighters who are part of trainer Garcia's stable including Gabriel Muratalla, Leonardo Ruiz, Jose Rodriguez and others.
Doors open at 4 p.m. with amateurs opening the boxing program.
Fights to Watch
Fri. UFC Fight Pass 7 p.m. Serhii Bohachuk (21-1) vs Nathaniel Gallimore (22-6-1).
Sat. ESPN+ 11:30 a.m. Artur Beterbiev (18-0) vs Anthony Yarde (23-2).
Sat. DAZN  5 p.m. Alexis Rocha (21-1) vs George Ashie (33-5-1).
To comment on this story in the Fight Forum CLICK HERE
Artur Beterbiev: "I'd prefer to fight Bivol because he has the one thing I need"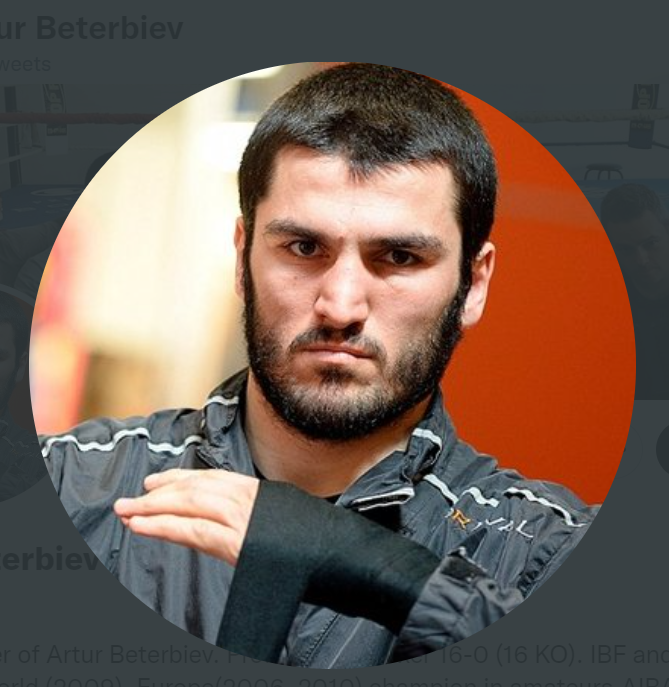 Russian Artur Beterbiev, triple champion of the 175-pound division, is the only current world champion who, thanks to the enormous power he wields in his fists, has won all his fights inside the distance.
Beterbiev has 18 victories by way of chloroform since he debuted as a professional fighter in June 2013 when he anesthetized retired American, Christian Cruz, in the tenth round at the Bell Center in Montreal where Beterbiev currently resides.
Beterbiev, who turned thirty-eight last Saturday, will defend his WBC, IBF, and WBO titles against Brit Anthony "The Beast from the East" Yarde (23-2, 22 KOs) on Saturday, January 28th at the OVO Arena in London.
Beterbiev obtained the WBO belt on June 18th this past year when he defeated American Joe Smith (28-4, 22 KOs) in the second round at Madison Square Garden. This was Smith's second defense of the belt.
Earlier, in November 2017, Beterbiev won the vacant IBF belt after defeating German Enrico Koelling (28-5, 9 KOs) by knockout in the twelfth round in Fresno, California.
Two years later, Beterbiev seized the WBC belt from Ukrainian Oleksandr Gvozdyk (17-1, 14 KOs) in Philadelphia. Three knockdowns in the tenth round forced referee Gary Rosato to stop the lopsided bout with 11 seconds remaining in the round.  Beterbiev maintains that although his intention is to win each fight, in no way does he want to harm his rival and that his greatest wish is for both of them to leave the ring healthy.
Referring to his upcoming matchup, Beterbiev told BoxingScene that "after the fight, I just hope he (Yarde) is okay."
He acknowledged that he does not know much about the British boxer, although he has watched several of his fights: "He's a good fighter, has good experience as a professional and he's a boxer. He's dangerous so I have to prepare for this fight like I always do."
Beterbiev said that his main motivation is to successfully defend the three belts he owns and that is why he will try to be one hundred percent ready and then it will be evident who is the better fighter.
Regarding his knockout streak, Beterbiev emphatically denied that he enjoys knocking out his opponents: "No. There's no pleasure in it. I just hope everything is OK with them. I just want to do good boxing, not hit people."
Beterbiev smiles enigmatically and stares at the horizon when they ask him to what he attributes the strength of his fists to. "I know for sure, 1000 percent, that the secret to my power is somewhere in my boxing gym but I don't know exactly where," he adds. "I don't know which exercise or bag gave me this secret. I don't know where it comes from. I wasn't always like this either, it has come from working every day. But really my dream is to be a good boxer one day."
Aside from the upcoming fight with Yarde, Beterbiev acknowledges in each interview that his goal is to be the undisputed champion of the division, which means facing (and defeating) the undefeated Russian Dmitry Bivol (21-0, 11 KOs), who holds the WBA light heavyweight super championship belt.
"I need Bivol," Beterbiev admits. "I'd prefer to fight Bivol because he has the one thing I need. I hope I fight him in 2023 but the hold-up is not from my side, it's from their side. In the last three years he always says he will fight me next but in this time we've done unification fights against Oleksandr Gvozdyk and Joe Smith. We've done that whereas he has just been talking about it.
Beterbiev recalled that he was with Bivol on the Russian national team where they were amateurs. "I knew him then, but he is younger than me. We haven't talked for 10 years now. He was 75kg back then, too small for me. We were never friends."
Article submitted by Jorge Juan Alvarez in Spanish.
 Please note any adjustments made were for clarification purposes and any errors in translation were unintentional.
To comment on this story in the Fight Forum CLICK HERE