For Whom the Bell Tolled: 2022 Boxing Obituaries PART ONE (Jan.-June)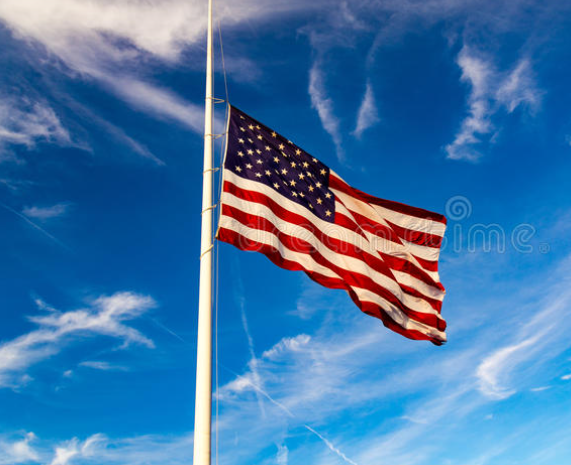 The American flag at the International Boxing Hall of Fame in the village of Canastota is lowered to half-mast whenever a person enshrined in the Hall passes away. That exercise was performed six times in 2022. Among the leave-takers were two all-time greats, the fighter widely considered the best bantamweight ever and the first boxer of Puerto Rican descent to be inducted into the upstate New York shrine.
Here, in our annual year-end report, we pay homage to those six and other boxing notables who departed this earthly realm during the past year.
January
Jan. 5 – JOSEPHINE ABERCROMBIE. Heiress to a Texas oil fortune, Abercrombie founded the Houston Boxing Association in 1982 and for the next seven years was a force on the national boxing scene. The HBA stable included such notables as Frank Tate, Calvin Grove, and Orlando Canizales, all future champions. At age 95 at her thoroughbred horse farm in Versailles, Kentucky.
Jan. 7 – AREST SAAKYAN. The first ring fatality of 2022, Saakyan was knocked out in the eighth and final round of a match in Tolyatti, Russia, and spent 12 days in a coma before he was taken off life support. A super middleweight, Saakyan was 6-2 heading in. He was 26 years old.
Jan. 12 – MARION CONNER. A journeyman light heavyweight who finished 29-23-2, Conner fought extensively in Boston where he split two fights with Tom McNeeley in bouts billed for the New England heavyweight title. He gave up 30 pounds to McNeeley and 20 pounds to Joe Frazier who stopped him in three. At age 81 in Canton, Ohio, his lifelong home, where he was a pillar of the community.
Jan. 20 – BERNARDO CARABALLO. The first Colombian to fight for a world title, Caraballo, a bantamweight, came up short in matches with Eder Jofre (L KO 7) and Fighting Harada (L UD 15). He finished 69-18-5 in a 17-year career that began in 1961. At age 87 in Cartagena where an arena is named for him.
Jan. 20 – PERCY PUGH. A slick boxer who would have gone further if he had packed a harder punch, Pugh fought mostly in his hometown of New Orleans. Remembered for his 4-fight series with future world title-holder Billy Backus, he spent 46 months in the Top 10 of the welterweight rankings of The Ring magazine, advancing to #1 after defeating Oscar Albarado in 1970. At age 81 in New Orleans.
Jan. 23 – ALAIN RUOCCO. He won and lost the French welterweight title in bouts with future world title challenger Louis Acaries and finished 29-8-1 in a 10-year career that began in 1970. In retirement he founded a boxing club and became one of France's most notable trainers. In Toulon, his lifelong home, at age 76 after suffering a debilitating stroke.
Jan. 25 – BRIAN HUGHES, MBE. A legend in British amateur boxing circles, he produced several British, European, and world title-holders at the Collyhurst Lads Club in Manchester, the gym he founded in 1964. Honored for his work in the community at Buckingham Palace in 2000, he authored several small bios of sporting personalities including Jock McAvoy and Thomas Hearns. At age 82 in Manchester.
February
Feb. 1 – MEL BARKER. From Rockdale, Texas, Barker turned pro in 1955 at age 19 and was a headline attraction in the Lone Star State while his career was still in its infancy. He fought some of the top welterweights of his era and was stopped only twice, finishing 29-17-7. In Austin, Texas, at age 86 where he owned a roofing company.
Feb. 4 – ZOLANI MARALI. Competing primarily as a junior lightweight, he finished 24-6 in a career that began in 2001 in South Africa and ended in 2115 in Namibia. Along the way, he acquired world title belts from two different fringe organizations. At age 46 in Johannesburg where he was shot dead in a presumed gangland hit.
Feb. 9 – RONNIE RUSH. Born in Trinidad, Rush, a junior welterweight, turned pro in 1956 after moving to the U.K. His career was unexceptional (15-16-4) but he achieved local renown as a trainer in Cardiff, Wales, where his pupils included Jane Couch, the first licensed female boxer in Great Britain, and WBO world featherweight title-holder Steve Robinson. At age 87 at a Cardiff nursing home where he was suffering from dementia.
Feb. 15 – BOBBY NEILL. A hard-punching featherweight, born in Scotland, Neill finished 28-7 and briefly held the British 126-pound title. His final fight left him in a coma, but he recovered and remained in boxing as a trainer, steering Alan Minter and Lloyd Honeyghan to world titles. At age 88 in London from COVID-19 complications.
Feb. 17 – GUISSEPE "BEPI" ROS. A bronze medalist at the 1964 Tokyo Olympics, Ros won and lost the Italian heavyweight title three times. He finished 42-16-2 and was stopped only once in a 12-year career that began in 1965. Ros was suffering from Alzheimer's when he died from COVID-19 complications in Treviso, Italy, at age 79.
Feb. 25 – EDDIE OWENS. A lifelong resident of Massachusetts, "Red Top" Owens evolved from a leading light heavyweight contender into an "opponent" during a 14-year career in which he finished 39-35-3. In retirement, he worked as a Deputy Sheriff for Hamden County which includes the city of Springfield where he died at age 81.
March
March 2 – ROBERT COHEN. Born in Algeria when that country was a French territory, Cohen was the toast of Paris after winning the vacant world bantamweight title in 1954 before a hostile crowd of 60,000 in Bangkok, Thailand. Plagued by injuries, he lost the title in his second defense and retired two years later with a record of 36-3-3. At age 91 in Brussels, Belgium, where he worked in his father-in-law's textile business.
March 2 – MIKE MARLEY. At various times a production assistant for Howard Cosell, a PR man for Don King, and the acerbic boxing writer of the New York Post, the multi-faceted Marley, a colorful character, first got involved in boxing at age 13 when he started a fan club for Cassius Clay. At age 71 in Cape Cod, Massachusetts, from complications of Parkinson's.
March 3 – HERU TITO. Born Heru Putwanto, he succumbed to a head injury suffered in a match four days earlier in Jakarta, Indonesia. A former regional title-holder at 130 pounds, Tito left the ring on a stretcher and never regained consciousness. He was 33 years old.
March 7 – BERKRERK CHARTVANCHAI. A national Muay Thai champion before transitioning to boxing, he became the third fighter from Thailand to win the world flyweight title when he outpointed Bernabe Villacampo in 1970. His reign didn't last long and he left the sport with a 29-8-3 record, retiring to the life of a postal worker. At age 77 at his home in a suburb of Bangkok.
March 7 – RON STANDER. A brawler from Council Bluffs, Iowa, the "Bluffs Butcher" had two claims to fame. In 1970, he knocked out Earnie Shavers. Three years later, in what has been called the greatest sporting event ever in Omaha, he went four lopsided rounds with heavyweight champion Joe Frazier in a match that was stopped on cuts. In Ralston, Nebraska, at age 77 from complications of diabetes.
April
April 4 – JOHN McNALLY. "Gentleman John" was the first Irish boxer to win an Olympic medal, winning silver at the 1952 Helsinki Games after losing a controversial decision to his Finnish opponent in the finals. He had a brieg pro career, finishing 14-9-2 and then became a professional banjo player as a founding member of a popular Irish folk band. At age 89 in his native Belfast, NI.
April 5 – BORIS POWELL. A national Golden Gloves champion in 1989, Powell, a crafty southpaw, was 30-2 as a pro with one of the losses coming at the hands of future world heavyweight title-holder John Ruiz. At age 57 in his native St. Louis after a 19-month battle with Lou Gehrig's disease.
April 16 – AKIO KAMEDA. A rangy southpaw, Kameda had two cracks at the 140-pound world title in the 1980s. He was stopped in six by Aaron Pryor and stopped in seven by Terry Marsh in what was the final fight for both. He finished 27-4 (21). In retirement he worked as a karate instructor and an herbalist. At age 65 in Tokyo of rectal cancer.
May
May 7 – JUERGEN BLIN. Born on a German island in the Baltic Sea, Blin was a butcher by trade before taking up boxing. Knocked out in round seven by Muhammad Ali in 1971, he went on to win the European Heavyweight Title, avenging in earlier defeat to Spain's Jose Manuel Urtain. He finished 30-12-6. At age 79 in Reinbeck, Germany, from renal disease.
May 14 – MUSA ASKAN YAMAK. A light heavyweight, Yamak suffered a fatal heart attack in a bout at a community center in Garting, Germany. He collapsed after two rounds of action and could not be revived. A 38-year-old native of Turkey, he was 8-0 with 8 KOs heading in.
May 21 — LES BONANO. A former New Orleans police officer, Bonano was the linchpin of boxing in the New Orleans area for more than four decades. In 1974, he started an intramural boxing program at the Orleans Parish Prison and branched out from there, becoming a man who wore many hats — trainer, gym operator, manager, promoter, etc. At age 79 at his home in Slidell, Louisiana.
May 22 – OLEG PRUDKY. A two-time Ukrainian amateur champion whose best win was a 5-round decision over current IBF super featherweight champion Joe Cordina, Prudky was a war casualty, dying at age 30 while defending his hometown of Cherkasy against Russian invaders. He left behind a wife and two young children.
May 31 – JOHNNY MOLNAR. The Middletown, New Jersey welterweight finished 20-2-2 (10) in an eight-year career that began in 1997 and he had the distinction of appearing in the first "ShoBox" fight, overcoming Victor Rosado at Bally's Park Place in Atlantic City. He was 47 when he died in an industrial accident at his workplace, a sewerage plant in Middletown.
June
June 7 – SIMISO BUTHELEZI. In the final round of a 10-round fight in Durban, the South African lightweight became disoriented, flailing away with his opponent out of range. The fight was immediately stopped and he was removed to a hospital where he died two days later from a brain bleed. A recent college graduate, Buthelezi, 24, was 4-0 heading in and participating in his first 10-round fight.
June 13 – CARLOS ORTIZ. The first Puerto Rican elected to the International Boxing Hall of Fame, Ortiz won world titles at 140 and 135, in that order. A two-time world lightweight champion, he was 11-2 in lineal title fights and 61-7-1 overall in an 18-year career that began in 1955. At age 85 in the Bronx where he resided for more than 70 years.
June 20 – EDDIE HOPSON. A national Golden Gloves champion at 125 pounds, the St. Louis southpaw — known for his exceptionally fast hands – won the IBF world super featherweight title in 1995, but lost it in his first defense on a TKO to Tracy Harris Patterson. He finished 30-2 (14). At age 50 in St. Louis from complications of pancreatitis.
To comment on this story in the Fight Forum CLICK HERE
Garcia Promotions' Event in San Bernardino was a Showcase for Saul Rodriguez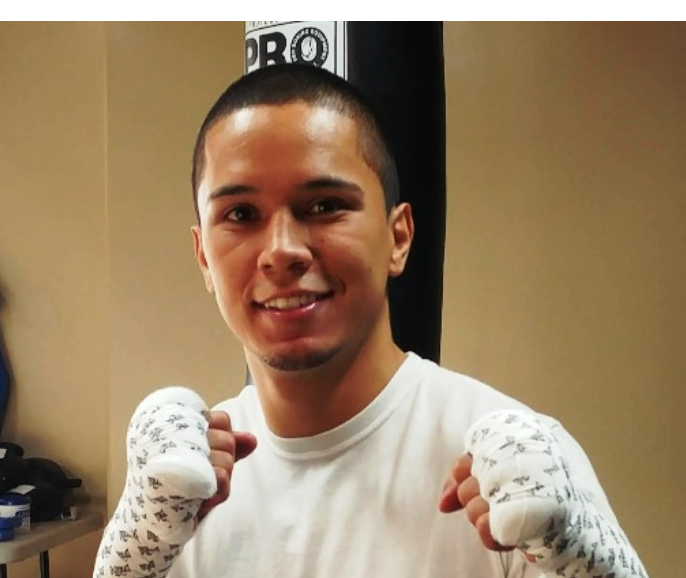 SAN BERNARDINO-Saul "Neno" Rodriguez, out of action for nearly three years, returned to the prize ring on Saturday in San Bernardino at the Club Event Center in a Garcia Promotions event. San Bernardino is in the Inland Empire which is two counties just east of Los Angeles.
Riverside's Rodriguez (24-1-1) weighed much more than the designated weight and his match with Mexico's Juan Meza Angulo was demoted to an exhibition because of the weight disparity. Despite wearing head gear, the popular Riverside fighter was able to stop Angulo (6-1) in his first fight since February 28, 2020.
Though Rodriguez looked slightly over-weight as a super lightweight, it didn't dampen his sharp punching skills. He immediately caught Meza with a well-timed overhand right. Luckily, Rodriguez didn't put muscle on it. The fight proceeded.
Because of inactivity, Rodriguez seemed to relish getting back to work. He moved around and tried different combinations. Everything seemed to be working in his favor. But Meza countered a left by Rodriguez with a strong right. It proved the popular Riverside fighter needs work on bringing back his left quickly.
After Meza connected things got serious.
Rodriguez immediately opened the third round at a quicker tempo and seemed intent on changing from a wait-and-see attitude to one of bad intentions. Meza didn't notice the change and looked to catch Rodriguez with a combo and instead was caught with a monster counter-right. Down went Meza with a thud. The fight was stopped.
Fans, many of them wearing Team Neno t-shirts, were deliriously happy to see Rodriguez back in action.
In the co-main event, San Bernardino's Leo Ruiz clashed with granite-chinned Cameron Krael.
Ruiz (11-0, 7 KOs) unloaded horrific bombs on Krael (19-25-3) who calmly kept his gloves covering his head and although some managed to connect flush, nothing fazed the Las Vegas fighter.
Round after round Ruiz unloaded on Krael only to quickly realize that attempting a knockout was futile. The reputation of Krael's chin was correct and no need to break a knuckle trying to score a knockout. Instead, Ruiz went six rounds and won every one to take a win by unanimous decision by scores of 60-54 on all three cards.
Other Bouts
Gabe Muratalla (9-0) knocked out Michael Nielsen (6-3) with a four-punch combination in the third round of a bantamweight fight. Body shots dropped Nielsen in the second round.
Ventura's Jose Delgado (10-1-4), a southpaw, overcome a sluggish start with body shots to defeat San Bernardino's Jesus Beltran (6-3-1) by majority decision after four rounds in a lightweight fight.
Riverside's Victor Pelayo (2-0) defeated Milwaukee's D'Angelo Hopgood (2-1) by decision after four rounds in a very close super bantamweight match. Both fighters showed solid fundamentals in a fight that could have easily been scored a draw. Pelayo won by decision 39-37 on all cards.
Riverside's Jose Rodriguez (2-0) stopped Henry Mendez (0-9-2) in the fourth round of a super welterweight bout. Mendez was deducted a point in the second round for incessant holding after numerous warnings.
Alexis Rocha KOs Brave but Overmatched George Ashie on DAZN.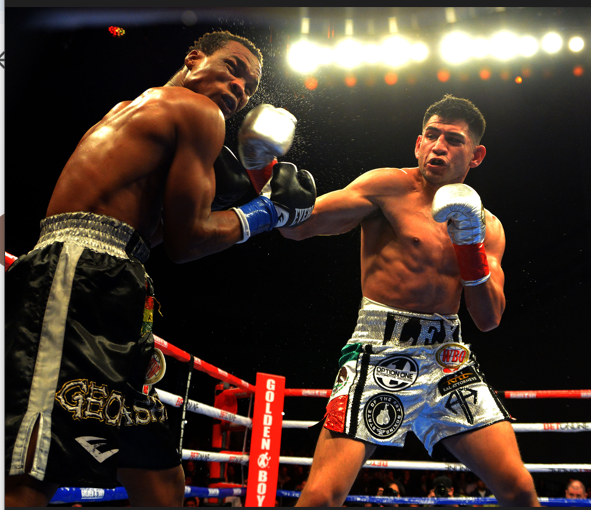 Golden Boy Promotions' potted their first offering of 2023 at the recently opened YouTube Theater, a 6,000-seat venue situated inside the stadium built to house LA's two NFL franchises. The main event was a scheduled 12-round welterweight match between Alexis Rocha, a southpaw from nearby Santa Ana and George Ashie, a 38-year-old Ghanaian making his U.S. debut. Ashie was a late substitute for Anthony Young who reportedly suffered a nose injury in training. The match and supporting bouts were live-streamed on DAZN.
Ashie, who was fighting above his normal weight class and carried a career-high 146 pounds, was brave but out-gunned. Rocha knocked him down in the third frame with a right hook and hurt him several more times as the fight progressed although Ashie never stopped trying. In round six, an accidental clash of heads left Rocha with a nasty cut on his left eyebrow. He fought with more urgency after this incident and knocked Ashie out cold in the next round. The official time was 2:08 of round seven.
It was the fifth straight win for Rocha who improved his ledger to 22-1 (14 KOs). After the bout, he expressed an interest in fighting Terence Crawford. Ashie fell to 33-6-1 (25).
Other Bouts of Note
Floyd "Austin Kid" Schofield, a precocious 20-year-old lightweight, had Albert Mercado on the canvas in the second round but was unable to put him away despite hurting him multiple times and went 10 rounds for the first time in his young career.
Schofield, the 2022 TSS Prospect of the Year, improved to 13-0 (11), winning 100-89 on all three cards. Mercado, a 35-year-old Connecticut-born Puerto Rican, declined to 17-5-1 but retained his distinction of having never been stopped.
Super middleweight Bektemir Melikuziev, a 2016 Olympic silver medalist for Uzbekistan who lives and trains in Indio, California, overpowered San Diego's Ulises Sierra who was on the deck twice from body punches before the fight was waived off at the 2:59 mark of round three. It was the fourth straight victory for Melikuziev (11-1, 9 KOs) after suffering a stunning one-punch knockout at the hands of seemingly shopworn Gabriel Rosado with whom he is pursuing a rematch. Sierra was 17-2-2 heading in with eight of his wins coming in Mexico.
In a match framed as a WBO minimumweight title eliminator, Oscar Collazo (6-0, 4 KOs) scored an impressive fifth-round stoppage of Yudel Reyes. Collazo knocked Reyes down twice in the fifth round, the second with a vicious right hand that put Reyes down so hard that the referee didn't bother to count. The official time was 2:59 of round five.
In theory, Collazo's next fight will come against the Filipino Melvin Jerusalem who won the title earlier this month with a second-round stoppage of Masataka Taniguchi in Osaka. Reyes, a 26-year-old Mexican making his U.S. debut, declined to 15-2.
Photo credit: Al Applerose
Artur Beterbiev TKOs Anthony Yarde in a London Firefight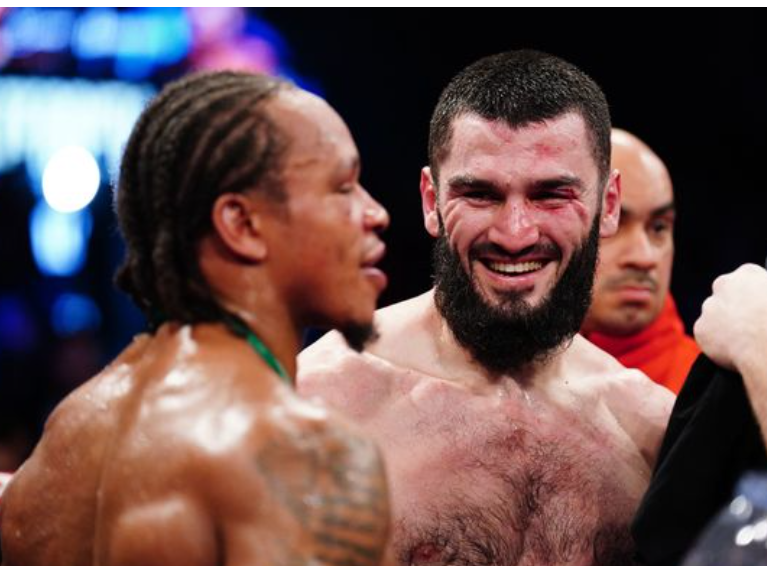 The presumption, echoed by ESPN boxing commentator Bernardo Osuna, was that tonight's bout at Wembley Arena in London between Artur Beterbiev and Anthony Yarde would be explosive and entertaining for as long as it lasted. That proved to be true and when the smoke cleared, Beterbiev, the rugged Montreal-based Russian had retained his three light heavyweight title belts and had added another knockout to his ledger, his nineteenth as a pro in as many opportunities.
Both men landed hard shots during the fight and both were marked up at the finish. Yarde had a cut under his right eye and Beterbiev had a cut on his left eyelid.
A chopping right hand from Beterbiev late in the first minute of the eighth round marked the beginning of the end for Yarde, the muscular 31-year-old Londoner who entered the contest sporting a record of 23-2 with 22 knockouts. The punch sent him reeling backward toward his corner where he landed on his knees. He beat the count, but turned toward his corner rather than referee Steve Gray.
Gray let the bout continue, but Beterbiev pressed his advantage and after a few more unanswered punches Yarde's trainer Tunde Ajayi stepped up on the ring apron and summoned Gray to stop it. The official time was 2:01 of round eight.
Beterbiev hasn't lost since losing a decision to amateur nemesis Oleksandr Usyk in the quarter finals of the 2012 London Olympics. At age 38, he shows no signs of slowing down.
In his post-fight interview, the self-effacing Russian said, "I hope some day I will be a good boxer," and acknowledged that he would welcome a unification fight with fellow Russian Dmitry Bivol, the WBA title-holder.
WBA Title Fight
In a bout that was in theory the co-feature but went off during the earlier portion of the ESPN+ livestream, Artem Dalakian (21-0, 15 KOs) retained his WBA world flyweight title with a unanimous and somewhat controversial 12-round unanimous decision over Costa Rica's David Jimenez (12-1). The judges had it 116-112 and 115-113 twice.
An Azerbaijan-born Ukrainian, Dalakian was making the sixth defense of the title he won in 2018 with a 12-round decision over Brian Viloria in Los Angeles in his lone previous appearance at a venue in the English-speaking world. His five title defenses were in Kiev. Jimenez was coming off a 12-round majority decision over Ricardo Sandoval in what ranked as one of the bigger upsets of 2021.
A Split for the Itauma Brothers
Promoter Frank Warren's newest signee, 18-year-old heavyweight Moses Itauma, made a big splash in his pro debut, blasting out Czechoslovakia's Marcel Bode (2-2) in 23 seconds. Moses and his older brother Karol Itauma are sons of a British citizen of Nigerian ancestry and a Slovakian mother.
In a shocking upset, Ezequiel Osvaldo Maderna, a 36-year-old Argentine who had lost six of his previous eight fights, forged a fifth-round stoppage of well-touted Karol Itauma who was 9-0 (7 KOs) as a pro coming in. Itauma ate numerous straight right hands before a straight right hand knocked him down for the count. The official time was 1:04 of round five. Maderna improved to 29-10 (11).
Also
The Frankham cousins, super welterweight Joshua and super featherweight Charles, improved their ledgers to 7-0 with 6-round shutouts over their respective opponents. The cousins are grandsons of John "Gypsy Johnny" Frankham, a former British light heavyweight champion.