The Top Ten Featherweights of the Decade 2010-2019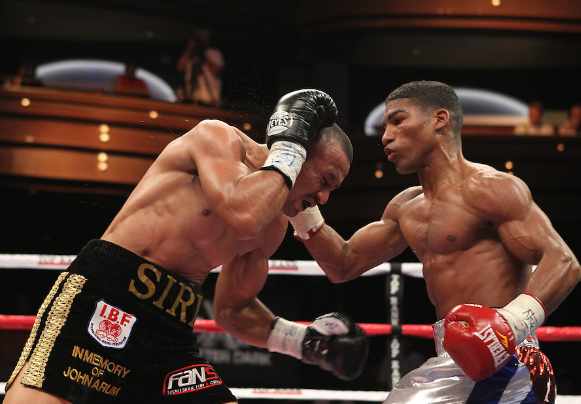 The featherweight division of the last decade lacked focus, personified in its failure to produce a single legitimate champion. There are beltholders aplenty but no lineal kings; there are also numerous number one contenders as the torch passed from beast to beast on what was a dangerous fistic landscape.
So, several of these men crossed paths and it is well that they did. There is so little to separate the top five from one another that those meetings are woven gold in organising a very tight pack.
Rankings, as always, are by Ring Magazine from January 2010 to October 2012 and thereafter by TBRB.
10 – Nonito Donaire
Peak Ranking: 2 Record for the Decade: 18-5 Ranked For: 10% of the decade
Filipino legend Nonito Donaire's featherweight decade is sheer ranking confusion.
He was chased from the super-bantamweight division by a deadly Guillermo Rigondeaux and rolled straight into a rematch with Vic Darchinyan who was slipping but still ranked. A tense, cagey squabble ensued, shaded by Darchinyan's two-handed punch-picking pressure, most especially his left hand; Donaire was neatly bailed out by his power, a degree of which he had carried with him to 126lbs. A divisional warning had been sung.
Donaire, never shy of a meaningful challenge, next matched featherweight number one Simpiwe Vetyeka, the conqueror of Chris John who had in turn outpointed Juan Manuel Marquez. This fight was a terrific mess, including low blows, head-clashes, one of which caused a serious cut on Donaire's left eyelid. Donaire went on to dominate despite this cut, arguably losing the second but clearly winning the third, and dropping Vetyeka in the fourth with a gorgeous counter-left.
But referee Luis Pabon repeatedly visited with the ringside physician and began the fifth round hanging over the top rope deep in conversation with the WBA (just who you want on hand in times of difficulty). The fight was called at two seconds of the fifth and Donaire was awarded a technical decision.
Donaire was then firmly out-monstered by Nicholas Walters after which he dropped back down the divisions, returning in 2017 for a pair of featherweight fights culminating in a spirited loss to Carl Frampton. All this adds up to a very mixed bag and it could be argued that Donaire should be excluded in favour of Abner Mares or Jhonny Gonzalez; but Donaire did defeat a divisional number one in the shape of Vetyeka, and despite the strangeness surrounding that fight, it's enough to see me favour him here.
09 – Gary Russell
Peak Ranking: 3 Record for the Decade: 24-1 Ranked For: 40% of the decade
Gary Russell remains most famous for his 2014 defeat at the hands of Vasyl Lomachenko but his recovery and fistic retribution has been impressive. When Russell met Jhonny Gonzalez in 2015 it was in pursuit of the strap that Lomachenko had denied him. Gonzalez, as perennial as any featherweight contender has been, was ranked two at the time of their confrontation, but Russell dominated from the first and with ease. It may be that Russell lost in Lomachenko to the only featherweight able to outspeed him in phases. Gonzalez did not have the pressure to keep Russell from stepping into his punches nor the power to dissuade him; Russell found him with his southpaw left in the third and the fight was effectively over from that point, though it was the right hook that did the real damage. Gonzales was cracked in four.
After two softer engagements, both of which he won by knockout, Russell met with the baby-faced Joe Diaz. Diaz brought pitiless pressure in the first half of the fight, carving up rounds with Russell as an equal, neutralising his speed with brave pressure and a vintage southpaw hook to the body. Again and again he forced Russell to give ground but Russell adjusted like a veteran. Rather than boxing an endless retreat he favoured exacting the maximum toll as Diaz bored inside. Diaz rallied beautifully ten through twelve to make this fight a borderline classic, but Russell's adjustment made him tentative in the middle rounds, and it was by bagging those that Russell made himself a clear winner.  It was the best performance of his career.
There is no shame in his single defeat and his rebuild is one of the best stories of the featherweight decade. I am glad he slips in at nine.
08 – Vasyl Lomachenko
Peak Ranking: 2 Record for the Decade: 14-1 Ranked For: 20% of the decade
Vasyl Lomachenko is 0-1 versus ranked featherweights where he fought the infancy of his professional career. The circumstances of that loss are well known and understood – Orlando Salido came to the ring well overweight and proceeded to foul a green Lomachenko out of his rhythm, all of which was inexplicably ignored by boxing's worst referee. This loss, then, alights upon rather than crushes Lomachenko's legacy.
As for wins he has a handful but nothing desperately impressive. His featherweight legacy is essentially comprised of the brilliance with which he conducted himself within the ring during that early part of his career and his victory over Gary Russell.
Gary Russell was at a strange point in his career when he ran into Lomachenko having met fighters with decent paper records but having also expressly avoided sharing the ring with anyone who might conceivably beat him, all, according to the man himself, a part of the plan. But Russell was excellent against Lomachenko, matching his speed to the blinding quick combination punching genius of Lomachenko and emerging with his pride intact. As we have seen, he emerged as a person of interest for the decade.
And Lomachenko bossed him. He boxed with the surety of an eight year veteran not the uncertainty of the two-fight novice, already moving up and down with as much fluidity as any featherweight that decade; anyone doubting the decision of trainer Lomachenko Senior to place the young Vasyl in dance lessons should look no further than his reaction to Russell's attempt to bring volume in the eighth and ninth.
Lomachenko was a special fighter, and although on paper he has no special featherweight win, Russell probably qualifies in this context. That, and his brilliance, is enough to get him in one slot ahead of that fighter.
07 – Mikey Garcia
Peak Ranking: 1 Record for the Decade: 20-1 Ranked For: 17% of the decade
Mikey Garcia had an enormously impressive 2010 to 2019 and nothing illustrates it more than the number of times we have run into him on these lists. From 126lbs through to 140lbs, Garcia has made the cut.
He has never cracked the top of any divisional list though, his fleeting relationship with each a limiting factor. 126lbs is where he made his bones although he departed almost immediately, usually by design but in this case out of necessity – Garcia found making 126lbs a difficult experience as we shall see.
Before he became a victim of one of boxing's oldest problems though, he turned in what remains my favourite Mikey Garcia performance, his January 2013 domination of Orlando Salido. Salido was then the general of the featherweight division but Garcia laid him bare, moving in and out with varied commitment, compromising Salido's pressure and balance both while his superior footspeed made him defensively safe if not always sound. Salido, frustrated by his lack of success, repeatedly over-extended himself in search of his tormentor and Garcia repeatedly punished him, flashing him four times and breaking his eye socket. Even dominating Salido has its dangers though, and in the eighth an apparently accidental clash of heads saw Garcia emerge with a broken nose. An eight round technical decision in his favour was the result.
It was a beautiful performance and one that should be argued as the bedrock of a much higher ranking. Unfortunately, the only other relevant fight Garcia made at 126lbs was against Juan Manuel Lopez in a fight for which Garcia missed the weight. It was an impressive victory but over-the-weight matches for me only provide a sliver of the credit with which they would normally be bequeathed. Garcia could not make the 126lb limit (and he tried) so it is difficult to see the fight as a major enhancement of his 126lb standing. Garcia left his strap behind him on the scales and disembarked for super-featherweight.
06 – Carl Frampton
Peak Ranking: 1 Record for the Decade: 24-2 Ranked For: 31% of the decade
There is little to separate the man ranked seven from the man ranked two; small matters become pertinent. Carl Frampton's number two victory at the poundage was over Nonito Donaire, whose career vagaries we have already explored. When he met with Frampton, Donaire was not ranked at featherweight and had not been ranked at featherweight for several years. Donaire remains a valid opponent, however, and Frampton's clear victory over him seems even more impressive considering Donaire's near run at Naoya Inoue last year; but the fact that the Filipino was unranked at the time of his meeting with Frampton probably makes the difference between his ranking fifth and sixth.
For obvious reasons Frampton is neck and neck with the fighter ranked one slot above him.
Frampton traveled from his native Northern Ireland to Brooklyn in July 2016 to meet that man, the Mexican Leo Santa Cruz. This, their first fight, was something rather special as Frampton shuffled into range, looked, threw if he felt it was safe to do so before moving out, sometimes in a straight line. It worked like a charm; Santa Cruz repeatedly over-extended himself allowing Frampton to do his best work – hard, consistent punching often ending in a bodyshot.
Frampton throws a single punch as beautiful as anyone on this list. The gorgeous counter left he sent Santa Cruz crashing back into the ropes with in the early going; the peachy uppercut he used to steal the third.
Frampton did not have a problem placing Santa Cruz where he wanted him for his blows for stretches of the fight and although it was close, the majority decision in Frampton's favour felt right as a description of what occurred.
The rematch would be different.
05 – Leo Santa Cruz
Peak Ranking: 1 Record for the Decade: 24-1-1 Ranked For: 40% of the decade
The rematch was different in that Leo Santa Cruz absolutely refused to become overextended physically or strategically. He consistently boxed within a more natural scope of influence, forcing Frampton to work harder for the range and when they exchanged he relied upon his quickness to allow him to dominate and to smother Frampton's work with volume. In this, he was successful often enough that his revenge victory over Frampton felt more complete than Frampton's victory over him. Reason enough to rank Santa Cruz ahead of Frampton perhaps but Santa Cruz has more, being ranked as a featherweight for a longer stretch of the decade and having twice overcome the ranked Abner Mares.
Mares, himself a contender for the number ten spot, first ran across a fresh-faced Santa Cruz in 2015 and Santa Cruz delivered a fine advertisement for superior footwork as key in placing a swarming opponent under control. Mares had an early plan that looked menacing, placing his head not just on Santa Cruz's shoulder but behind it while working away to body and head against a smothered opponent. It worked in the first round; Santa Cruz turned him beautifully in the second and outfought him in the pocket, seemingly discouraging Mares. The rest of the fight was a canter home for a fighter clearly in the mood, entering a prime that stretches to this day. In the rematch he was almost as dominant, Mares finding an extra round on my scorecard but at no point threatening a win. Santa Cruz essentially excluded Mares from the divisional decadal top ten that night and did much to propel himself into the top five.
04 – Josh Warrington
Peak Ranking: 1 Record for the Decade: 28-0 Ranked For: 20% of the decade
Josh Warrington, it is said, gets by on workrate and fitness; he would have to overpower the "slick" Lee Selby to beat him for his big 2018 step up. That was not what happened. Rather, Warrington overcame the beltholder and favourite as much by giving ground and bringing Selby onto his counter-rushes and by out-jabbing "The White Mayweather" for key spells of the fight. Selby, who finished the fight dripping in blood and gore, was soundly thrashed down the straight by the much vaunted Warrington workrate but it was the intelligence with which he boxed early that kept the fight close and made that rush decisive.
Still, against the more storied Carl Frampton a similar story was told. Warrington's best chance was to weather the storm early because Frampton was sure to place him under control with his superior jab and then use his superior boxing to make use of his superior power. Instead, Warrington rocketed out of the blocks, hurt Frampton repeatedly during the early rounds, before romping home to a clear unanimous decision.
These were Warrington's marquee wins and they lock him into the top five, but he fell short with his last significant performance of the decade, his June 2019 split decision victory over Kid Galahad. In a close fight that I scored a draw, Warrington was seen by many as lucky to get the nod as Galahad pivoted, held and potshotted his way to a near shock. Ranked number nine in the world it was he rather than the more accomplished Selby or Frampton who made him look like the limited fighter some still name him.
Either way, Warrington got the nod and it was no robbery. These wins combined with his unbeaten status puts him on the shortlist for the number one spot; that his half of the decade was less dramatic and danger-filled explains his ranking behind the standouts from the first.
03 – Juan Manuel Lopez
Peak Ranking: 1 Record for the Decade: 10-6-1 Ranked For: 27% of the decade
Seen retrospectively, the destruction of wrecking machine Juan Manuel Lopez by Orlando Salido makes sense, but in real time it was almost impossible to understand. All but brand new to featherweight at the dawn of the decade, Lopez spent 2010 ravaging the 126lb ranks before running into his nemesis and certainly did enough in that time to be included in the top five.
First up was the capable number two contender Steve Luevano. Luevana was stopped just once and it was on the night of January twenty-third, 2010 when he took on Lopez. Limber on his feet, Lopez boxed with a low chin and an exploratory southpaw jab that was deceptively heavy. His other punches booked no deceit and were clearly killing blows. Long on the outside, compact on the inside, Lopez was technically sure at all ranges; swift; powerful and as he proved in a minor disaster at 122lbs against Rogers Mtagwa, tough, Lopez was grinding down Luevana in big chunks from at least the third and probably before. Unearthed by hooks in the seventh, Luevana was stopped on his feet.
Next up was the number six contender Bernabe Concepcion. Concepcion was basically finished as an elite fighter against Lopez, but their first round was perhaps the best featherweight round of the decade, both men hitting the deck during a three minute war Lopez dominated but seemed never fully in control of; Lopez emerged in the second the cooler man and stopped Concepcion, the first man to do so, the only man to do so this quickly.
That fight was a graduation night for Lopez's straight right having previously relied primarily upon the hook. He was absolutely primed then for Rafael Marquez, emerging from his epic four-fight series with Israel Vazquez and vulnerable to a fighter of Lopez's machinations. Marquez fought bravely, and had his moments, but was broken in eight rounds.
Enter Orlando Salido, stage left.
02 – Orlando Salido
Peak Ranking: 1 Record for the Decade: 10-4-2 Ranked For: 44% of the decade
A mugger, a bandit, Orlando Salido waited in the wings throughout the decade ready to spoil in a manner utterly unlike a spoiler, the rise of the Next Big Thing. Twice between 2010 and the end of 2019 he brutally sabotaged what seemed an inevitable crowning. His first victim was Juan Manuel Lopez and it is his two-time destruction of Lopez that locks him into the top five.
Lopez, 30-0 and a marked favourite as well as a crowd favourite in their first contest fought in early in 2011 in Lopez's Puerto Rico stronghold, started well, boxing within himself, seemingly aware of Salido's danger punch, the overhand right. But Salido is Salido. He deploys himself and turns the screw; he waits, he takes his lumps and patiently sets out to see if he can find his man along whatever strategic line has been identified. A lost first round matters no more to him than a mine to a mountain. As early as the second he was closer; Lopez reigned down punishment, worked to maintain the distance. The gift of the pressure fighter is his momentum and his control of the real estate. He can, at the very least, choose when and where he will be hit. Even if he is losing badly, if he can persist, the fight, suddenly, can be changed; this was the case in the fourth, which was the first round Salido won and the first in which the controlled retreat of Lopez began to look disorganised.
Drawn into a firefight he was dropped and hurt in the fifth, dominated by a merciless Salido in the sixth, rallied in the seventh and was changed forever as a fighter by Salido's ceaseless attack in the eighth.
Lopez was subject to divorce proceedings at the time and stopped prematurely while standing, so received a rematch. Salido, who knew and understood how Lopez moved now, dominated him even more completely though Lopez managed to last until the tenth.
In 2014 Salido performed a similar mugging against Vasyl Lomachenko although it was comprised of a cooperative referee and numerous low blows; more than that, a weight advantage in that he did not appear to try that hard to make the 126lb limit and missed it by distance; the credit bequeathed here for such a victory is very limited – but those two glorious nights on which he mastered Lopez and longevity at the weight qualify him for the spot.
01 – Yuriorkis Gamboa
Peak Ranking: 1 Record for the Decade: 14-3 Ranked For: 18% of the decade
It is possible that the memory is fading now, but there was a short spell in the early part of the decade where Cuban Yuriorkis Gamboa was rated the next big thing. Watching him now, it isn't hard to see why. His offence was gorgeous. A stocky, muscular fighter, he nevertheless moved beautifully; capable of brutal yet compact hooks from a deep stance he was also delightfully mobile; a gunslinger, hands low, often eschewing the jab for leading power punches which sometimes qualified as monstrous.
But he was flawed. Questionable temperament and a propensity for being hit even while winning were always going to prevent him reaching the Pacquiao-like heights some predicted for him. Little of this manifested itself at featherweight, however, and it is featherweight that interests us here.  Between 2008 and his leaving the division in 2012, Gamboa was at his glittering best.
This included his very best years, 2010 and 2011, during which he began to meet ranked men. In his first and in what remains for me his most sparkling performance, he clearly out-pointed the world's number one featherweight Orlando Salido. Gamboa was never more explosive in punching, favouring a lead left-hook/short-right combination and for a while, Salido seemed outclassed and in imminent danger of being stopped, but being Salido he refused to go away and even flashed an overeager Gamboa with a right in the eighth; but that and the ninth were the only rounds I could find for Siri. Gamboa dominated Salido and dropped him in the twelfth, not once but twice, was docked two points for hitting his man when he was down, flashing that temper even as he seemed imperious. A typical Gamboa Saturday night.
He was nearly as good months later against the number five contender, the puncher Daniel Ponce de Leon. Again, Gamboa hardly dropped a round against highly ranked opposition.
Supplementary wins over a slipping Jorge Solis and Jonathan Victor Barros bolster his standing but I am not overjoyed with Gamboa as a number one. He barely passes in terms of the time he spent in the rankings, and although his resume is good it is not special. He is the least qualified decadal divisional number one we have seen, I think, but Gamboa was unbeaten and really the only other contender for the #1 spot is Warrington. His domination over Salido and Salido's domination of Juan Manuel Lopez all but ties these three in this order, and Warrington, for all his excellence, hasn't met with the same level of fighter and nor was he ranked in the featherweight division much longer (just 2% more).
So, it's Gamboa – a thrilling but flawed king for a thrilling but flawed featherweight decade.
The other lists:
Photo credit: Ed Mulholland
Check out more boxing news on video at The Boxing Channel 
To comment on this story in the Fight Forum: CLICK HERE
At the Moment Boxing is Dormant, but There Will Be Fireworks Aplenty in February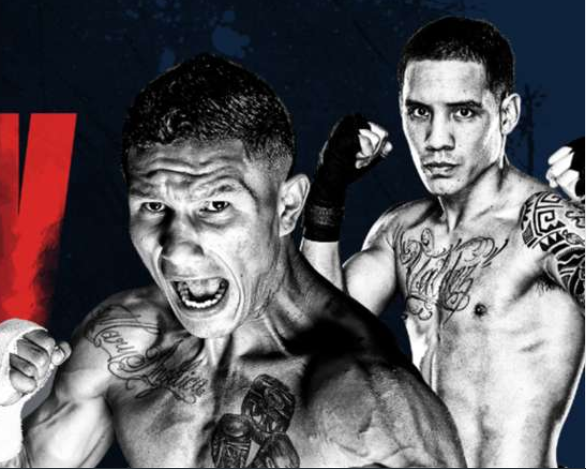 The month of January has been quiet on the boxing front and that's putting it mildly. And making matters worse, the month's best offering, a Golden Boy card on Jan. 30, bit the dust when Sergey Kovalev tested positive for a banned substance, harpooning his bout with Bektemir Melikuziev and forcing the cancellation of the entire card.
Once considered a shoo-in for Canastota, Kovalev has degenerated into a longshot and his match with Melikuziev didn't figure to help his chances. The Uzbek southpaw, a Bronze medalist at the Rio Olympiad, has only six pro fights under his belt but is so highly regarded that the bookies installed him a 7/2 favorite.
Showtime has a PBC card on Jan. 23 headlined by a WBO world title match between super bantamweights Angelo Leo and Stephen Fulton, there's an intriguing heavyweight match on the 29th between musty Manuel Charr and Don King's undefeated Trevor Bryan, and Caleb Plant is slated to defend his IBF 168-pound belt the following night against Caleb Truax, but that's it for this month, quite a limp slate, even considering that January is historically a slow month for the sweet science.
The good news is that things will heat up in February.
Feb. 13
The 13th will be a particularly busy day. The action kicks off in the afternoon (U.S. time) when Josh Warrington, the Leeds Warrior, defends his IBF world featherweight title against Mexico City's Mauricio Lara on a Matchroom/DAZN card. Warrington (30-0, 7 KOs) doesn't pack a hard punch, but makes up for it with a high-octane attack. He will go to post a solid favorite over Lara (21-2, 14 KOs).
That evening, two West Coast shows will compete for eyeballs.
In Las Vegas, Joe Smith Jr. (26-3, 21 KOs) opposes Russia's Maxim Vlasov (45-3, 26 KOs) for the vacant WBA light heavyweight title. A Long Island construction worker who has branched out and started a tree surgery business, Smith will be forever remembered as the man who rucked Bernard Hopkins into retirement, but based on his recent efforts that was certainly no fluke. In bouts with Jesse Hart and former title-holder Eleider Alvarez, Smith showed that he is a skilled craftsman with a high boxing IQ.
The are two title fights on the Golden Boy card going head-to-head in Indio, CA. It's Brazil vs. Argentina when Brazil's Patrick Teixeira (31-1, 22 KOs) opposes Brian Castano (16-0-1, 12 KOs). Teixeira will be making his first start since copping the WBO 154-pound title with a mild upset of Carlos Adames in November of 2019. That was a bloody battle in which Teixeira overcame a big deficit to pull the fight out of the fire.
Teixeira will dress as the underdog vs. Castano, a second-generation professional boxer who was reportedly 181-5 as an amateur and who recently held a version of the WBA light middleweight title (doesn't everybody?). The draw on Castano's ledger came in a spirited skirmish with Erislandy Lara.
Teixeira vs. Castano will more than likely precede the match between Joseph "Jojo" Diaz (31-1, 15 KOs) and Shavkatdzhon Rakhimov (15-0, 12 KOs) in the bout order. Diaz will be making the first defense of the IBF 130-pound title he won from Tevin Farmer in January of last year. Rakhimov, a native of Tajikistan who currently resides in Ekaterinburg, Russia, will be making his U.S. debut.
Feb. 20
The featured bout of the second Matchroon/DAZN event of 2021 is a 12-round welterweight contest between David Avanesyan (26-3-1, 14 KOs) and Josh Kelly (10-0-1, 6 KOs). The well-traveled Avanesyan has turned his career around after suffering a sixth-round stoppage at the hands of Egidijus Kavaliauskas in February of 2019. Since then, he's won three straight in Spain, including back-to-back knockouts of the highly-touted and previously undefeated Spaniard, Kerman Lejarraga.
England's Kelly, a former Olympian, is moving up in class, but at last look he was a very slight favorite over his Russian adversary. Akin to Warrington vs. Lara, the match is expected to take place at Wembley Arena where Anthony Joshua TKOed Kubrat Pulev before 1,000 fans on Dec. 12.
The all-Mexico showdown between Miguel Berchelt (38-1, 34 KOs) and Oscar Valdez (28-0, 22 KOs) is the crème-de-la-crème of the February docket. On paper this bout, a Top Rank promotion pushed back from Dec. 12 when Berchelt tested positive for COVID, will warrant consideration for Fight of the Year.
Berchelt, who will be defending his WBC 130-pound world title, has knocked out 15 of his last 17 opponents. This will be the third fight at 130 for Valdez, a two-time Olympian who successfully defended his WBO world featherweight title six times before vacating the belt because he was having trouble making the weight.
If Berchelt )pictured on the left) is victorious, he is expected to move up to lightweight where some rich paydays await in potential fights with Vasyl Lomachenko and bevy of young hotshots. If Valdez wins, it is expected that he will pursue a unification fight with the winner of the forthcoming match between Carl Frampton and Jamel Herring.
Top Rank honcho Bob Arum has indicated that both the Smith-Vlasov and Berchelt-Valdez fights will be staged in Las Vegas at an MGM property, but not necessarily at the MGM Grand where Top Rank promoted 24 shows without fans during the pandemic.
FEB. 27
On the last Saturday of the month, fight fans in the U.S. can take in a doubleheader if they can roust themselves out of bed in the middle of the night. In Auckland, New Zealand (18 hours ahead of New York), there's a big domestic clash between heavyweights Joseph Parker (27-2, 21 KOs) and Junior Fa (19-0, 10 KOs). These two have been on a collision course since 2009 when Fa, the older man by 27 months, defeated Parker in the first of their four meetings as amateurs. Parker won two of the next three to even the series at 2-2.
Here we have a bout with international significance that is also a match for neighborhood bragging rights. Parker and Fa grew up in the same South Auckland neighborhood and attended the same LDS church. But yet it won't be hard to contort this fight into a grudge match. Parker's family roots are in Samoa; Fa's in Tongo. The two nations have a fierce rivalry in rugby.
This fight was more than two years in the making and when the bout was finally signed, 9,000 tickets went on sale to the general public.
Later that day, at a yet undetermined site in London, Carl Frampton (28-2, 16 KOs) seeks to become a title-holder in a third weight class when he challenges WBO 130-pound title-holder Jamel Herring (22-2, 10 KOs). The twice-postponed fight will air in the U.S. on ESPN+.
Frampton is currently a consensus 3/2 favorite over Herring who suffered an eye injury over his right optic, described as scraped lens, in his messy September fight with billy goat Jonathan Oquendo. A former Marine and former Olympian, Herring currently trains with Terence Crawford in  Omaha
As we move into March, the first Saturday will bring the rematch between Dillian Whyte and Alexander Povetkin. Whyte dominated the first meeting until Povetkin found a home for a hellacious uppercut in the fifth frame, terminating the bout. Whyte, at age 32 the younger man by nine years, is favored to avenge that bitter defeat. As for the location, promoter Eddie Hearn has had conversations with potential suitors in Gibraltar and Monaco.
So, hang in there, fight fans. January may be dry, but there's a whole bunch of interesting fights lurking around the corner.
Check out more boxing news on video at the Boxing Channel 
To comment on this story in the Fight Forum CLICK HERE
Avila Perspective, Chap. 121: Prizefighting in 2021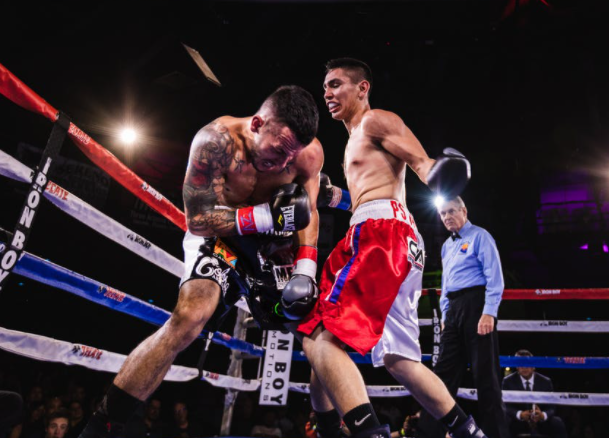 Prizefighting actually dipped underground for the past nine months with professional boxers training illegally in darkened gyms behind shuttered windows and locked doors.
It still remains an underground sport.
The slow death cloud of the coronavirus led to government restrictions forbidding large gatherings especially in enclosed facilities. Boxers still train.
It was a primary reason that prizefighting among the elite was never more bare.
When Tyson Fury and Deontay Wilder met at the MGM Grand in Las Vegas for their rematch, a crowd of more than 15,000 fans witnessed the heavyweight spectacle. That took place on February 22, and it was the last hurrah in 2020.
A new year begins but the old ways of doing things are no longer in place. Those large purses are unattainable without fans, but it's difficult to convince the prizefighters. All they know is they want to get paid with pre-2020 checks.
Very few of the top male prizefighters took to the prize ring.
One leading American matchmaker, who did not wish to go on record, said fighters do not understand that ticket sales are an important aspect of the fight game. Many prizefighters feel they are underpaid and being cheated when offered purses that fall under their pre-2020 monies.
No fans, no money.
Television or streaming app revenue is not enough without the clicking of the turnstile.
Fans are the reason that fighters get paid and without fans prizefighting does not exist.
Reality in 2021
Before the advent of television, prizefighters were paid strictly on the basis of ticket sales. The more fans a fighter could attract, the bigger the purse. When television arrived it drastically changed the landscape.
Television networks who delve into boxing bring their own budgets and cable networks like HBO and Showtime drastically changed the landscape. Instead of thousands, millions were being paid to the stars. Mike Tyson, Oscar De La Hoya and Floyd Mayweather were the prizefighters leading the way past $20 and $30 million dollar purses. MMA still hasn't reached those figures. Not even close, unless they are fighting against a boxer as Conor McGregor did several years ago.
During the past three years new players arrived with streaming apps like ESPN+ and DAZN entering the boxing world. One primary advantage has been its worldwide ability to transmit boxing events. However, because not all of the world has access to high tech, those streaming apps are still in the pioneering phase when it comes to building a fan base. At the moment, television still holds the upper hand but the gap is closing quickly.
Lately, DAZN has taken to inserting sponsors logos into their live programming without skipping a beat. It was only a matter of time before they realized the capabilities of inserting commercials digitally. It's not a new idea; it was explored decades ago by our own BoxingChannel.tv.
Still, as long as the pandemic exists and fans are unable to attend boxing cards the mega fights that drive prizefighting will not take place. The arrival of various vaccines for the coronavirus are a big plus for the sport emerging out of the underground state of boxing. But the fighters need to fight.
Tyson Fury needs to meet Anthony Joshua in a battle for the heavyweight championship and Errol Spence Jr. must fight Terence Crawford this year. Others like Teofimo Lopez are doing their part to open the eyes of fans to the new breed of prizefighters who can fight, talk and excite with their electrifying skills.
Potential stars like Serhii Bohachuk, Vergil Ortiz Jr. and Charles Conwell are catching the eye of fans and all are basically around the same weight classes. They took advantage of the openings for television and streaming spots.
Prizefighters everywhere need to understand this pandemic may last longer than you think. God forbid, but there could be another looming around the corner. It's time to go for broke and get back in the prize ring. Time is not on your side.
Check out more boxing news on video at the Boxing Channel 
To comment on this story in the Fight Forum CLICK HERE
Remembering Young Stribling on the Centennial of his First Pro Fight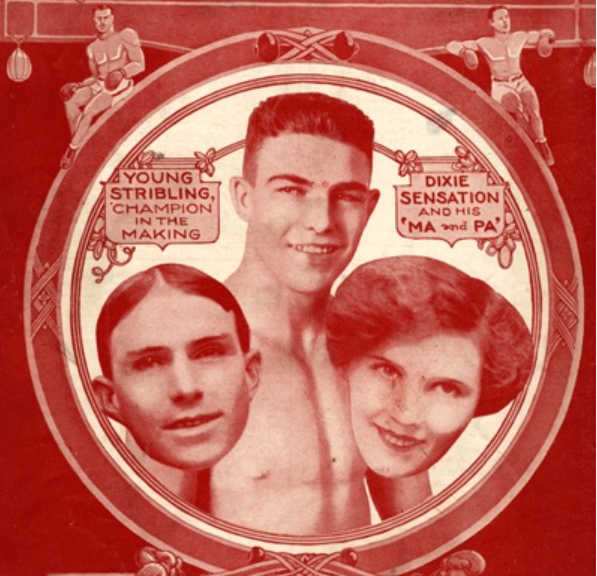 This coming Sunday, Jan. 17, marks the 100th anniversary of the pro debut of one of boxing's most interesting characters. On this date in 1921, Young Stribling, carrying 118 pounds, won a 4-round decision over Kid Dombe in the opening bout of a 4-bout card at the auditorium (it had no name) in Atlanta, Georgia. Stribling would go on to fight for the world heavyweight title and would leave the sport as boxing's all-time knockout king, a distinction that commands an asterisk.
Stribling's effort against Dombe, who was billed as Georgia's newsboy champion, made a strong impression on the ringside reporter for the Atlanta Constitution. "A young gentleman," he wrote, "is destined to become mighty popular in the squared circle. He is Young Stribling of Macon, and a classier bit of boxing machinery hasn't been uncovered in these parts in a good many years." Stribling failed to stop his opponent, but left him "badly mussed-up."
Young Stribling, born William Lawrence Stribling, bubbled into a great regional attraction. Name a place in Georgia – Albany, Americus, Augustus, Bainbridge, Rome, Savannah, Thomasville, etc. – and Stribling fought there. As the star forward on his high school basketball team, one of the best teams in the country, he never ventured far from home for a boxing match until he was deep into his career.
Many of Stribling's fights were held in conjunction with fairs and carnivals and some others were staged in vaudeville houses. Stribling was the son of professional acrobats. As a young boy, he and his younger brother Herbert performed alongside their parents in a novelty act, a mock prizefight done up in slapstick.
Stribling attracted national attention in 1923 when he opposed veteran Mike McTigue, the reigning light heavyweight champion. The bout was held in a 20,000-seat wooden arena in Columbus, Georgia.
A New Yorker, but an Irishman by birth, McTigue brought his own referee, which wasn't uncommon in those days. The arbiter was Harry Ertle, a City Marshal in Jersey City, famed as the third man in the ring for Jack Dempsey's fight with Georges Carpentier, the first fight with a million-dollar gate.
"The road is a treacherous place," a wizened old fight manager was overheard saying at New York's fabled Stillman Gym. And Columbus, Georgia, a town situated on the banks of the Chattahoochee River and purportedly a Ku Klux Klan stronghold, was certainly a treacherous place for Team McTigue on that balmy October afternoon.
After 10 rather pedestrian rounds, Ertle called the fight a draw. But he was in such a hurry to exit the ring that he did not make his verdict clear. Rather than call the combatants to the center of the ring and raise both their arms, he merely pointed at both corners, "spreading his hands as a baseball umpire calling a baserunner safe after a slide."
Ertle didn't get far. He was immediately accosted by the head of the local organizing committee who upon confirming that Ertle had scored the bout a draw, ordered the referee back into the ring. "You will never get out of here (if you don't give the fight to Stribling)," he said. "We have all the railroad stations covered."
Ertle went back into the ring, awarded the fight to Stribling, and then three hours later in the safety of a private residence, he signed a statement saying that his original decision should stand. The incident made all the papers and made Stribling a household name in houses where folks read the sports pages.
When Stribling fought McTigue, he was only 18 years old. And he was fast growing into his body, tipping the scales for the fight at 165 pounds.
Stribling and McTigue renewed acquaintances five months later in Newark, New Jersey. In a shocker, the "Georgia Schoolboy" dominated the Irishman. Stribling won all 12 rounds in the estimation of one ringside reporter. He had McTigue almost out in the 11th and again in the 12th but reverted to clowning and let him off the hook. "It was a bad habit," said a reporter, "that the kid picked up working the country fair circuit."
Because New Jersey was then a "no-decision" state, McTigue was allowed to keep his title. Stribling would get another chance at the belt in June of 1926 when he met McTigue's conqueror Paul Berlenbach at Yankee Stadium.
Boxing writers fawned over Young Stribling who seldom appeared in public without his parents; his father was his chief cornerman. His parents' names were "Ma" and "Pa," or that's what condescending East Coast writers always called them.
The Stribling-Berlenbach fight, wrote syndicated sportswriter Damon Runyon, "was the most widely advertised and most eagerly anticipated event of some years in New York." The crowd, reportedly 56,000, "attracted more political bigwigs and social and sporting dignitaries than you could shake a stick at." And the fight, marred by excessive clinching, was a dud. It went the full 15 rounds and Berlenbach, the Astoria Assassin, won decisively (the scores were not announced).
It was back to the drawing board for Young Stribling, which meant back to the life of a barnstormer. Over the next 33 months, he had 75 (!) documented fights and lost only once, that coming at the hands of clever Tommy Loughran in a 10-round bout at Ebbets Field in Brooklyn. That impressive run boosted him into a match with Jack Sharkey, an "eliminator" in which the winner would be one step removed from fighting for the world heavyweight title vacated by Gene Tunney.
Stribling vs. Sharkey was the last important bout arranged by Tex Rickard who died seven weeks before the bout materialized in an arena erected on a polo field in Miami Beach. It was North against South, and the crowd, nearly 35,000, was solidly against Sharkey, the Boston Gob. But Stribling came up short again in a rather disappointing, albeit closely contested 10-round affair. There was little dissension when the New York referee gave the fight to the Bostonian.
Later that year, Max Schmeling defeated Paulino Uzcudun at Yankee Stadium, setting the stage for a Sharkey-Schmeling fight for the vacant title. In the fourth round, Sharkey was disqualified after sending Schmeling to the canvas with a punch that was palpably low.
After his setback to Jack Sharkey, Young Stribling fought his way back into contention with wins over three ranked opponents after splitting a pair of suspicious fights with Primo Carnera in Europe. In fact, in a 1930 poll of 55 sportswriters by the New York Sun, Stribling was named the best heavyweight, out-polling both Sharkey and Schmeling. When the German picked Stribling for his first title defense, he was, in the eyes of many people, choosing his most worthy challenger.
Carnera vs. Stribling was the icebreaker event at Cleveland's Municipal Stadium, the new home of the city's baseball team, the Indians. The bout came to fruition on the eve of the Fourth of July in 1931, two days after the cavernous ballpark was formally dedicated in an elaborate ceremony.
Stribling started fast, but Schmeling ultimately proved too strong for him. In the 15th round, Schmeling knocked him to the canvas and then pummeled him into a helpless condition, forcing the referee to intervene and waive it off. This wasn't a great fight, but it was a quite a spectacle, notwithstanding the fact that there were a lot of empty seats. The Ring magazine named it the Fight of the Year.
This would be Young Stribling's last big-money fight. In his final ring appearance, he outpointed light heavyweight title-holder Maxie Rosenbloom in a 10-round non-title fight in Houston. According to BoxRec, he left the sport with a record of 224-13-14 with 129 knockouts, a record eventually broken by Archie Moore who would be credited with 131.
About those knockouts: It came to be understood that many were bogus, not fictional, but rather set-ups on the carnival circuit where he padded his record against someone with whom he was well-acquainted. But there are also some curious knockouts on Archie Moore's ledger. On Moore's list of KO victims one finds the names of Professor Roy Shire and Mike DiBiase, popular grunt-and-groan wrestlers.
As to Young Stribling's fistic legacy, historians are all over the map. The biography of Stribling by Jaclyn Weldon White (Mercer University Press, 2011) is titled "The Greatest Champion that Never Was." That's a bit over the top. The reality is that when Stribling was matched against his strongest opponents, his Sunday punch was missing in action.
You won't find Stribling's name on Matt McGrain's 2014 list of the 100 Greatest Heavyweights of All Time. Stribling checks in at #23 on McGrain's list of the all-time greatest light heavyweights and, with all due respect to McGrain, that also strikes us as a bit off-kilter, not giving Stribling enough credit. In more than 250 documented fights, he was stopped only once, that coming with 14 seconds remaining in the 15th and final round of his bout with Max Schmeling.
Regardless of where you choose to place him, Young Stribling was certainly colorful.
Young Stribling lived his life in the fast lane, and with him that isn't a cliché. He loved to fly, and when he headed off somewhere in his six-seater, said a reporter, "he would take the plane off the ground in a shivering climb so steep veteran flyers gasped." On the highways, his preferred mode of travel was a motorcycle.
Stribling married his high school sweetheart and they had three children. On Oct. 1, 1933, he left his home in Macon on his motorcycle and never returned. A head-on crash with an incoming car sent him to the hospital where he died the next day from internal injuries. Ma and Pa were there with him in his final hours, as was his wife who had given birth to a baby boy eight days earlier in this very same hospital.
William Lawrence "Young" Stribling was 28 years old when he drew his final breath. He packed a lot of living into those 28 years, including a whirlwind boxing career that took flight 100 years ago this coming Sunday.
Note: The photo is the cover photo from the October 1924 issue of The Ring magazine
Check out more boxing news on video at the Boxing Channel
To comment on this story in the Fight Forum CLICK HERE