The Top Ten Light Flyweights of the Decade: 2010-2019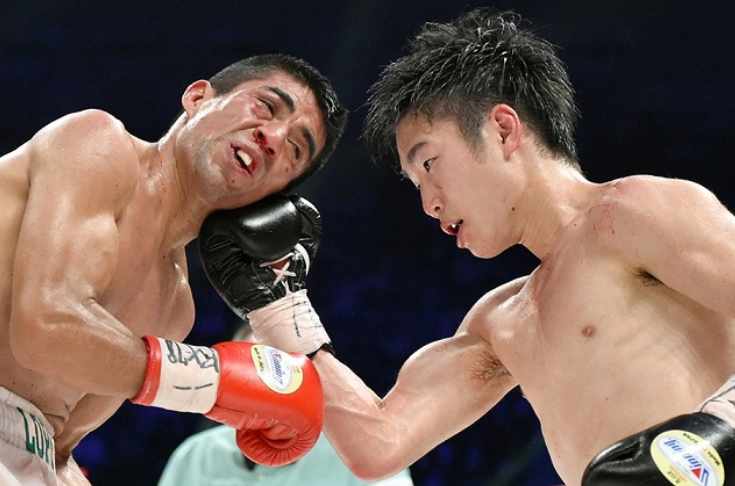 The Top Ten Light Flyweights of the Decade: 2010-2019
Light-flyweight was the most challenging division in this series by distance. The top three are split by a hair's breadth. Below, there is a jumble of men who have met one another and have met one another's conqueror in an ill-stitched mishmash of clues and hints as to superiority. It would be arrogant to consider any of my lists definitive – though I have certainly put in the hours – but this one, above all, is probably a thoroughly appraised impression rather than an attempt at definitive ordering.
This means you may occasionally find yourself surrounded by lists of names and rankings but I promise it is necessary to bring clarity, which is what this series is about. Those rankings are from Ring Magazine between January first 2010 and October 2012 at which point TBRB is founded and those rankings are preferred.
10 – Adrian Hernandez
Peak Ranking: 1 Record for the Decade: 14-4 Ranked For: 39% of the decade
Adrian Hernandez is most famous as a Naoya Inoue victim, but he was ranked the world's best light-flyweight for a spell before that execution. Chief among the reasons for this was his brutal 2011 breakdown of Gilberto Keb Baas, the unlikely world's #1 at that time. Hernandez found his way inside where Baas was willing to entertain him, to his great detriment and the chief cause of his being rescued by the referee and doctor in ten rounds.
More interesting was Hernandez's two fight series against Suriyan Satorn, made necessary by his surprise loss to the Thai in December of 2011. Hernandez avenged the loss in a career's best performance the following year. After losing the first-round, shipping some of the punches that caused him so much trouble the year before, Hernandez circled with the jab moving in behind uppercuts. Meathooks followed. A combination of these in violent arrangement sent a hurt Satorn down in the third; an even more vicious orchestration neatly closed the blinds in the sixth.
Two good wins, and throwing in a victory over a green Ganigan Lopez, rounds out a very decent decadal resume.  Still, Hernandez's grasp on the #10 spot is far from ironclad. There is Hiroto Kyoguchi, who beat Hekkie Budler; Budler himself who holds a fine win over Ryoichi Taguchi; and Javier Mendoza who fought and won a filthy fight with Milan Melindo. Any one of them would have been a valid inclusion, although if it hadn't been Hernandez it would, for me, have been Yu Kimara.
That Hernandez defeated every light-flyweight he met in the decade aside from the immortal Naoya (for which he is most certainly not penalised) is what gets him over the line.
09 – Akira Yaegashi
Peak Ranking: 2 Record for the Decade: 16-5 Ranked For: 21% of the decade
Akira Yaegashi moved out of 105lbs and with the occasional exception, straight to 112lbs where he made his bones. In truth, though, 108lbs was where he belonged, something he proved after the disaster against Roman Gonzalez by weighing in comfortably at 107.5lbs against Pedro Guevara – to whom he also lost.
Yaegashi seemed finished and that is why it such delight that his best win, arguably his best in ring performance – the one that earns him the number nine slot – came a year later against the number two contender Javier Mendoza.
Mendoza, a puncher with a work-rate and heart to match, seemed Yaegeshi Mark II, a fresher version with better hitting. He came to wreck, seeking to march down the older man, to bury him like Gonzalez and Guevara buried him. Quite where Yaegashi produced the performance that followed is anyone's guess.
In an echo of his match with Gonzalez, Yaegashi moved, rather well, before parking and foraging for punches. Mendoza, who had expected this, followed, and in the second and third did really good work but it is interesting to note that Yaegashi pulls out both rounds with straight right hands to the head, right hands that hurt Mendoza, and later in the fight begin to wither his desperate offence.  Yaegashi won a wide decision despite Mendoza's desperate insistence on contesting every round in a wonderful, brutal fight. The quality of that performance edges him in ahead of Hernandez.
08 – Pedro Guevara
Peak Ranking: 1 Record for the Decade: 29-3-1 Ranked For: 49% of the decade
Pedro Guevara's 108lbs career is tough to appraise. He has three key wins that need to be examined and each is marked by a question of one kind or another. His first big win came over Mario Rodriguez, a fine fighter but one who was unranked at light-flyweight but was ranked, rather at strawweight. The last is over Ganigan Lopez, a fighter I admire but one who had the barest of claims to a top ten ranking at the time.  The middle of these three victories locks him onto this list though, and ahead of Akira Yaegashi, for in December of 2014, Guevara defeated him in his Japanese stronghold.
The question mark here is over Yaegashi's frame of mind, dropping down from flyweight to 108lbs to escape Roman Gonzalez who had brutalised him so completely three months earlier. What is not in doubt is the completeness of Guevara's victory. Guevara did everything a grizzled trainer would tell a fighter to do: worked off the jab, claimed the centre of the ring, stayed busy, kept his hands high and his chin tucked in, goes to the body. It was mastery of Boxing 101 and combined with Guevara's solid hitting and iron jaw it was enough. With nothing between them on the cards, Yaegashi folded to consistent pressure topped off with a vicious liver shot in the seventh.
Facing Lopez, Guevara fought a mirror image of himself, a persistent and competent southpaw who fought without fear but perhaps lacked Guevara's organisation under fire, born, maybe, of that elite punch resistance. Guevara took the decision.
So, Guevara has good wins against good opponents but being workmanlike he perhaps did not inspire. This may help explain the three narrow decisions he dropped to John Riel Casimero, Yu Kimura and Kenshiro Teraji, which exercises some drag on his position here. Eight is as high as he can climb.
07 – Milan Melindo
Peak Ranking: 3 Record for the Decade: 18-5 Ranked For: 27% of the decade
If you set out to track down Milan Melindo's astonishing one round knockout of Akira Yaegashi, commit to the full-length version. There is something of the tragi-comic about the pomp and ceremony of the Japanese television broadcast preparing the ground for what we know to be a disastrous first round loss for Yaegashi, who was eighteen months removed from what I have described as his best performance.
After menacing Yaegashi around the ring with his left hand for ninety seconds, Melindo catches his man with a gorgeous left hook counter that sends Yaegashi stumbling and down; bringing him on and then driving him back after he rose, Melindo then dropped him again with the left, this time an uppercut; with all his experience, Yaegashi somehow did not know to run and after surviving a right uppercut double left hook combo, he was pierced by the Melindo jab and sent down for a third and final time by a cameo from the right hand.
There was no way Yaegashi was going to survive Melindo that night had he made it out of the first round. Melindo's left hand was fire and it was absolutely dialed in to Yaegashi's face from the first bell.
For his next trick, Melindo outpointed the world class Hekkie Budler. Budler was moving up but would turn in arguably the best performance of his career in his very next fight against Ryoichi Taguchi. The fight was mired in controversy, but this was due to inappropriate use of adrenaline on the cuts Melindo suffered around his eyes rather than scorecard issues, and Budler's claim to the contrary were rejected; in truth I saw an enthralling but one-sided fight that was made closer only by the impact of those cuts on Melindo's boxing.
Two quality wins like this might have put him higher up this list, but he ran smack bang into a Japanese technician named Ryoichi Taguchi.
06 – Ryoichi Taguchi
Peak Ranking: 1 Record for the Decade: 17-3-2 Ranked For: 73% of the decade
Ryoichi Taguchi glided onto the world's stage in late 2015, defeating ranked contender Alberto Rossel. It was not just the result that impressed, but the method. Taguchi won almost every single minute of each of the first six rounds, then dropped Rossel twice with bodypunches while threatening to shut out the game Peruvian. Rossel, who had travelled a long way to Japanese territory to absorb this thrashing, managed to bank a couple of rounds late in the fight to keep it semi-respectable, but Taguchi's jab had controlled him and allowed him to introduce right uppercuts and straights late in the fight. It was a performance of maturity and authority from a fighter who was still inexperienced.
Sadly, Taguchi squandered much of the momentum he built here on alphabet mandatories, many of them of little meaning, before tying up with Melindo in December of 2017. Their fight was fascinating, a superbly balanced tactical exchange across the first six that the two split down the middle before Taguchi took over late. The key was finding a home for his right hand, which he achieved by moving slightly to his left with Melindo moving slightly on his right. All the while, Taguchi was sharpening his control of the range, an area where he excels, although he doesn't enjoy the otherworldly accuracy that such fighters often do. He is technically astute though, at all ranges, and as he added a higher workrate to his slightly superior punching, the brave Melindo began to slip behind on the scorecards.
Surprisingly, Taguchi then lost to Budler which makes sense, if only retrospectively; the South African used aggression and experience to negate the control of the Japanese and eased him out by the narrowest of margins. There is a case, then, for Melindo to sit above Taguchi, but in the end, I prefer Taguchi's direct head-to-head superiority over the triangular logic of Melindo beat Budler, Budler beat Taguchi. Taguchi's longevity at the poundage tips the scale further.
05 – Donnie Nietes
Peak Ranking: 1 Record for the Decade: 17-0-3 Ranked For: 56% of the decade
I am a little uncomfortable with placing Donnie Nietes at number five and it was nip and tuck between he and Ryoichi Taguchi. The difference, such as it is, is Nietes' unbeaten status, but that must be tempered by the disturbing fact that Taguchi, hardly a household name (in as much as any light-flyweight ever is), faced tougher competition than divisional leader Nietes. I feel sure, for what little it is worth, that Taguchi, too, would have gone unbeaten had they swapped opponents.
But so too would Nietes, in my view. This is where the limited value of speculations on head-to-head parameters come undone a little bit, but Nietes, with his own reams of experience, almost certainly wouldn't have been outhustled by Budler; the raw stats feel more pertinent here then and the raw stats favour Nietes.
Nor is Nietes totally devoid of quality in his 108lbs resume, with three names ringing out: serial-thriller Francisco Rodriguez Jnr., and the ranked men Moises Fuentes and Ramon Garcia Hirales.  Emerging from the 105lb division, Nietes nevertheless continued to stalk his 108lb opposition and his sharpshooting and poise spooked Hirales early. Nietes swept the first five boxing well within himself, opening up his southpaw opponent with rights to the body thrown often from maximum distance; it's hard to count these as risks when Nietes throws them such is his judgement of a punch.
There were hints, though, in the second half of that fight that 108lbs was going to prove tougher for Nietes and it proved to be the case in his sharp draw against Moises Fuentes in 2013. Fuentes, a big, rangy light-fly faded badly down the stretch allowing Nietes back into a fight in which he was all but cut adrift. A draw, reflected on my card, was the result. Nietes learned the lesson though and in a rematch, he drew his Mexican opponent onto a narrow pivot from which he could not recover organisationally as quickly as Nietes. Forced into overt aggression by a quick, teasing Nietes he was walked onto persistent counters until one hurt him at which point an undisciplined Nietes – docked a point for landing against a downed opponent at the first knockdown – scored a sensational knockout win, half moving across himself as though to throw a left before booming out a disguised right.
It was an impressive performance, a strategy designed for a bigger opponent, elements of which he drew upon for his decision victory over Francisco Rodriguez in 2015, but essentially, Nietes was far too ready to let the WBO tell him who to fight. This inevitably led to an underwhelming legacy at the poundage but I feel the unblemished record is good enough for the number five spot.
04 – Giovani Segura
Peak Ranking: Ch. Record for the Decade: 11-3 Ranked For: 14% of the decade
Giovani Segura's career barely overlaps with 108lbs in the decade to hand; he managed just 3-0.  There are two reasons we find him in the top five. Firstly, he is the only lineal champion on the list and secondly, two of those wins were over the legendary Ivan Calderon. Calderon, a Rolls Royce of a pugilist, may have been ready to be taken but someone had to do the taking and to break his thirty-four-fight unbeaten streak in the process. As such it was no small matter and clearly of greater legacy benefit than victories over Moises Fuentes and Francisco Rodriguez.
The first fight was painful to watch as a Calderon fan but there was no questioning Segura's heat, lungs or the fire in his belly. None of Calderon's punches were beyond him through the first four rounds while he consistently and forcefully laid down his own work. That work began to tell in the fifth and by the middle of the round, Calderon, who moved as beautifully and consistently as any fighter on earth, was propping himself on the ropes and in the corner desperately trying to outfight a tormentor he could not master. Segura was savage and brilliant, walking the dancer down, scowling, invincible, brutal. Segura finally folded him like old pipe in eight.
Segura was even more impressive in the rematch. The puncher had discovered how Calderon, the boxer, moved and it was only a matter of time. Segura fouled him, beat him back, enforced his will and blasted Calderon out of the division, once more along the ropes, once more with that eye-watering body-attack.
At this weight, those two generational wins are more than enough for a top five placement.
03 – Naoya Inoue
Peak Ranking: 1 Record for the Decade: 19-0 Ranked For: 13% of the decade
Naoya Inoue fought exactly four times at 108lbs, excluding his debut; worse, two of those combats were wasted on two fighters unqualified to share the ring with him, even at what was an early stage of his career. Nevertheless, Naoya defeated no fewer than two men who made this list and in the shape of Adrian Hernandez, the world's number one light-flyweight. The addition to what we'll politely call supplementary knockouts over Jerson Mancio and Wittawas Basapean is just enough to make the number three spot reasonable, although I dithered with placing him at number four right up until the final moment.
Stepping up to 108lbs, Naoya met the lowly ranked Ryoichi Taguchi out of the gate in an all-Japanese money-maker he probably expected to be a little easier than it was. Taguchi's iron jaw and technical excellence had yet to be fully recognised and realised but in truth, he was well on his way and that meant Naoya had marched straight into one of the best 108lb men of his generation. Theirs was a stiff contest, clearly won by Naoya but far from one-sided. In the end, Naoya attacked over more planes of movement than Taguchi; left-hook low, straight-right hand high, the beginnings of the fluid, dynamic, attacking prowess that would throw the world at his feet.
Less than a year later, he met divisional number one Adrian Hernandez and I would suggest this was the fight in which he summited. Naoya has made minor adjustments since his thrashing of the experienced Hernandez, but this was the fight where his offence migrated from deadly to seemingly irresistible. Hernandez, for all his guile, was rent.
In fact, for the first time, Inoue looked otherworldly. This might make his sitting at three questionable. The top three are incredibly close – there is almost nothing between them in a sense that has been replicated on any of the other lists. For now, a summary: Naoya Inoue fought too few fights against too few top men to be ranked #1 or #2.
02 – Roman Gonzalez
Peak Ranking: 1 Record for the Decade: 25-2 Ranked For: 28% of the decade
So, the top three can legitimately be rearranged in any order and their ordering will, as always, be defined by the accents placed upon criteria. What has landed the immortal Roman Gonzalez at #2?
In essence, Roman, like Naoya, has two wins that interest us but much more filler than Naoya; there is the beginning. As to those wins, the second of them is relatively unimpressive in that it is Ramon Garcia Hirales, and arguably not the prime version. It should be noted though that Roman steam-rolled him, where Nietes needed twenty-one rounds to get him out of there. It is his other victory that brings him the slot, however.
Juan Francisco Estrada, oddly enough, was not ranked at light-flyweight at the time he and Roman fought but their fight was a generational one between present and future pound-for-pounders at their physical peaks. Here is another matter for preference; do you lean towards rigorous application of the guideline that ranked fighters are the ones whose defeat carry most meaning? Or do you make room for how a fighter was perceived in the immediate wake of a contest?
Certainly Estrada would rocket to the top of the sport behind his superb effort against Roman, who he stretched to his seeming limit in taking a decision. In my view this victory qualifies as generational which outstrips Naoya's victory over Hernandez, even though Hernandez was ranked number one and Estrada was not ranked at all. Where you land on this question will determine where Gonzalez will land.
It should be remembered, however, that Gonzalez fought around twenty contests at 108lbs, for all that the focus here is on the end of that run and many of those fights were early in his career and near-meaningless. Comparing that resume directly to Noaya's, he clearly ranks higher for me; and comparing it directly to the man at #1 makes Roman a perfect fit for #2.
01 – Kenshiro Teraji
Peak Ranking: 1 Record for the Decade: 17-0 Ranked For: 26% of the decade
Kenshiro Teraji boxes under the best moniker of any active fighter so far as I am concerned – "The Amazing Boy" comes from a fighting lineage and the temptation is to say that it shows. Teraji's ambition though was more naked than his father's ever was and in just his twelfth fight he met an experienced, tough Mexican in Ganigan Lopez, probably the two things at the very top of the list marked "things to avoid" for light-flyweight prospects. It showed. Teraji was involved in a desperate, knife-edge scrap which he won by the narrowest of margins on the scorecards. It was no robbery, but it is perhaps safe to say that the result would not have been the same in Mexico (my card read 114-114).
It has been one of the joys of the light-flyweight decade, however, watching Teraji improve. It has been fast and the consequences have been brutal. Nearly a year to the day after their first fight, Teraji took the extraordinary step of rematching Ganigan. This is not normal. A prospect who squeaks by elite opposition generally chalks it up and moves on but Teraji is a different type of man.  In the rematch, he produced a stunning adjustment. Rather than stalk on his toes early, he immediately gave ground, but in small increments, bouncing in and out but to create dynamism in the position rather than specifically to score points. He moved across Ganigan, opening himself up to the Mexican's jab, allowing his opponent to bag the first round with his right alone. But it also opened up Ganigan's body for his own right hand. He landed this to such brutal effect in the second that Ganigan was only beginning to think of rising, his face locked in a grimace, at the count of ten.  This is a thinking fighter, or a listening fighter with a thinking coach.
In between his fights with Ganigan (key in charting his rise and rise), Teraji was not idle.  Instead, he met with the Pedro Guevara, then ranked the best light-flyweight in the world. Enormously ambitious, the WBC open scoring nonsense robbed us of what should have been a tension-drenched contest as Teraji strived and in the middle rounds succeeded in getting Guevera under control.  Although he never seemed entirely safe, his reliance upon his jab to out-basic Guevera led the way to a gorgeous beltline attack in the seventh and bagged enough rounds on my card to rescue him from what looked like a bad start. He deserved the majority decision he received. Here was a learning fight and one that bore immediate fruit in the form of that knockout of Lopez.
In 2018 he buried a second man from this list in the shape of Milan Melindo, still among the five best light-flyweights on the planet but outclassed and savaged mercilessly until the ringside doctor and referee colluded to halt the beating. This was the Amazing Boy's peak performance (so far), sharpshooting of the highest standard, the right hand in particular standing comparisons with Naoya's and Roman's.
Since, Teraji has disappointed just a little. In the three remaining fights for him that decade, he shut out the underqualified, granite-jawed Saul Juarez and outright slaughtered Jonathan Taconing and Randy Petalcorin, neither of whom belonged in a ring with him, in four. Still, of the three contenders for the number one spot, Teraji has the best record against ranked contenders, defeated as many men listed here as anyone, and most of all showed meaningful commitment to the division. Naoya and Roman staged forays into the 108lb division and departed for other divisions. Their reward is to be ranked in those other divisions as well as this one; Teraji though is the pre-eminent fighter of the poundage from this decade. He is young enough and good enough that the early part of the next decade will likely belong to him too.
The other lists:
Check out more boxing news on video at the Boxing Channel 
To comment on this story in the Fight Forum CLICK HERE
Every Joe Gans Lightweight Title Fight: Part 1; Frank Erne 1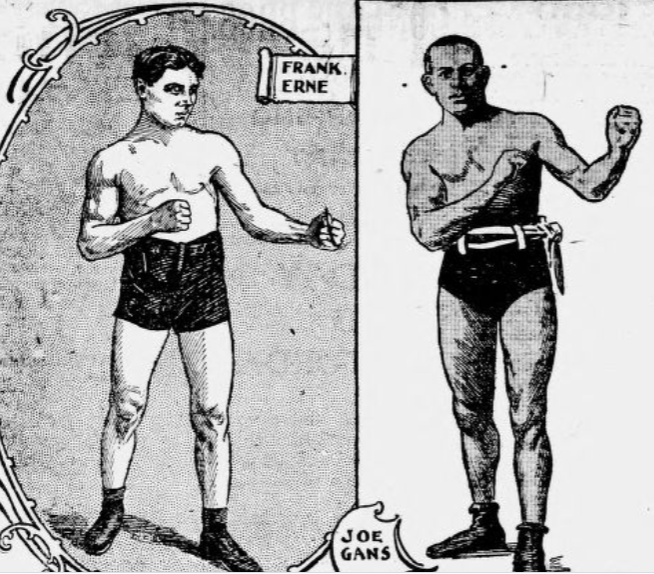 Joe Gans of Baltimore lost the confidence and respect of the sporting public last night by deliberately quitting in the twelfth round of the bout with Frank Erne at the Broadway Athletic club. He had an excellent chance of becoming lightweight champion. He will now be looked upon as the champion quitter. – The New York Evening World, March 24th, 1900.
Eleven years after the Emancipation Proclamation, Joe Gans was born. His was a world in which the enslaved were reborn as fourth-class citizens into a country reeling from war. The average African- American could expect to live thirty-three years; the average white American, forty-seven.
Joe Gans scratched out more years on this earth than the average African American, but barely. In thirty-five years, thirty-five years marked with violence and dash, he made a mark so indelible upon the fistic universe that it continues to echo down the ages. Even among the early black boxing champions, men who had to battle a hostile power-structure in addition to lethal boxers fighting in the toughest conditions, men like George Dixon, Joe Walcott, and Jack Johnson, he is a giant. I could not name ten fighters who achieved more.
And yet, as the 1900s dawned, he made himself a pariah. Gans engaged in conduct regarded as outrageous and career-threatening at a time when much more moderate sporting offences could cause a black contender to be excluded for years. He fought two fights in 1900 which would have rendered a lesser man a footnote, one of which was so notorious as to remain infamous even today.
The other was his first fight for the lightweight title.
In this series, we will tell the story of each one of the title fights Joe Gans fought during his lightweight career which is the same as telling the story of the sport's greatest division in the first decade of the century. Gans towered over the most stacked lightweight division ever assembled for most of those years.
But in 1900, the champion was Frank Erne.
"Erne is conceded to be one of the brainiest, fastest, cleverest boxers in the ring to-day," reported The Brooklyn Daily Eagle in previewing the fight. "He has a long and successful career in the ring and won his title of champion by defeating Kid Lavigne in a memorable battle."
Lavigne himself was one of four men from this deepest lightweight era to hold an argument for placement among the twenty greatest lightweights in history; Erne had "battered his opponent out of the title" while "never once losing his cool." It was a masterful performance from a speedy, clever, self-possessed fighter, probably one of the ring's great jackals.
Gans though, was different. Lavigne was diminutive and sought out an equalising punch against superior boxers, but Gans backed his generalship and skill against any and every opponent he had or would ever meet. This would include Erne.
Still, one newspaper named Erne "far more clever" but nevertheless noted that Gans was "a cool ring general" who "seems able to hit harder." This last would prove an understatement – Gans would go on to stop at least a hundred men in the ring. His mission to stop Erne began at the Broadway Athletic Club, on March 23, 1900 over twenty-five rounds, both men having agreed to weigh in that afternoon at 133 pounds. At stake were fifty percent of the gross receipts.
The poundage was the problem; Gans was reportedly not a fan of the champion's 133lb limit but what the Waterbury Evening Democrat called "a monster betting event" was something more certain to go ahead then than it is now. Joe Gans was installed as an early favourite.
As the boxing world turned its collective eyes towards the monolithic contest that was Jim Corbett's defence of the heavyweight title against the surging James Jeffries, Gans and Erne began training.  Erne moved from his base in Buffalo to Sheepshead Bay in Brooklyn where his camp, as always, was run to the rigid discipline enforced by his own mother.
"I wanted a chance at Gans," Erne told reporters," and now there is nothing to do but prepare myself in the physical way. I expect to enter the ring weighing 132lbs, and although Gans may be a little heavier, I think I will be heavy enough to win out…I like to box these clever fellows."
The excellence of his condition was noted but the betting line refused to budge and as the fight came closer, sporting men in search of money for Gans complaining bitterly of prices available to them.
"It is generally admitted that Erne is the cleverest boxer in the business," reported The St. Paul Globe. "Those who have watched him train for the coming fight declare he has developed the ability to punch hard. This will be good news to a host of admirers who have been slow to back him."
Slow with reason. The picture of Gans that begins to emerge is formidable. Swift, confident and above all economical, he is repeatedly referred to in the build-up as the favourite and the thousands being wagered upon him are revealed in eye-watering detail. A man named Al Smith took it upon himself to wager a thousand dollars on Gans, around thirty thousand today; others were only slightly less forthcoming. The men making these wagers were "sporting men", the fuel that drove championship boxing. This was the weight of responsibility that Gans nonchalantly wore when stepping into that Broadway ring.
"Never before," wrote The Brooklyn Eagle of the fight, "have two so clever lightweights met in the roped arena. Erne, the holder of the championship was never in better condition. The muscles showed under his pink skin like living steel, and there was a dangerous glint in his eye."
Gans, for his part, "was the more symmetrically built and looked the heavier of the two" and wore "an expression of supreme confidence." Betting at ringside continued apace, always with those betting upon Gans receiving the rougher edge while a bizarre argument about the judges erupted in the ring. Neither man appeared perturbed. When the bell for the first rang, Erne charged Gans.
But let us be clear: there is charging and then there is charging. Erne was a counterpuncher and determined to press the pace, draw the lead and punish mistakes. Gans declined. This led to "considerable sparring" according to The New York Tribune, with "only a few blows struck." Gans, having successfully forced Erne to lead, a huge concession, blocked with genius, though Erne's own defences were also noted.
In the fourth, Gans began to take control, to the displeasure of the packed crowd which showed a preference "for Erne, perceptibly, probably on account of his color" according to The New York Herald. In the fifth, Erne challenged Gans for ring centre and the fight broke out in earnest. First, they traded lefts, Erne then sought out the body while Gans rattled two-handed shots off Erne's face; a short brawl broke out; Gans dominated, then they clinched, Erne emerged and "tried for a knockout with his right" a punch taken nonchalantly on the shoulder by Gans according to The New York Morning Telegraph. The New York Evening World, which put Joe's apparent slow start down to nerves, saw him now in control of the fight.
Erne's second was the fistic genius Kid McCoy, a ring general of note in his absolute prime coming off back-to-back wins over Peter Maher and Joe Choynski. Between rounds McCoy offered Erne stark advice that may have been crucial: that it was "useless" trying to outhit Gans to the head and that he should turn his focus to the body. "When the bell rang for the beginning of the sixth," continued the World, "Erne came out of his corner…and immediately started in to obey [McCoy's] instructions."
The round nevertheless belonged to Gans. He countered Erne's left-hand viciously, although "Erne surprised everybody by replying with similar blows," by some reports, landing a vicious right hand to the neck close to bell that rattled Gans. It was Erne who emerged from the round bleeding though, his face smeared, while Gans wore not a mark. Erne's new problem was more serious than a little blood however: his straight punches were now being countered by the Gans hook.
In a twelve-round fight, we are able as fight fans to pick out key rounds. As a rule of thumb if one fighter should dominate for three consecutive rounds, we know the next round to be key. A twenty-five round fight is different. A fighter can lose ten consecutive rounds and still win clearly on points.  Still, this left-handed crisis made Erne's situation acute and the seventh seemed a round of meaning.
This was reflected in its violence.
According to The Sun, Erne rushed Gans "like a tiger" but Gans "used his feet skilfully whenever Erne attacked him and yet always had heavy counters ready." It was his right hand that did the damage here, dashing blood from Erne's face and to the canvas while Erne countered with the left to the body and a single right hand to the head. Towards the round's end they swapped hard punches, Gans taking control, Erne fighting back, Gans "on the defensive" at bell.
Erne's solution to the left-handed problem seems to be one of aggression, accepting the role of pressure-fighter and augmenting his assault by the total number of bodypunches he threw, which were many. Gans continued to joust with great skill, deflecting headshots with the same consummate ease as throughout but the bodypunches were troubling him. Erne's shots to the gut made him vulnerable to the Gans right but also opened up right-handed opportunities of his own; at the beginning of the eighth, Erne played for the stomach with his left but was able to dash shots to the nose, too. Gans seemed to find a new level for his own boxing, whipping a right hand to the mouth, first drawing Erne's guard up with a left-handed feint to the temple. The Gans right "was doing considerable execution for he did nearly all of his punching with it" – what had begun a left-handed contest won by Gans had become an exchange of lefts (mainly to the body) for rights (mainly to the head).
But the eighth was a round Erne may have won, stopping the rot that had begun in the fourth, although many sources have it even; either way, Erne was now back in the fight with both the seventh and the eighth unclear where Gans had been dominating. In the ninth, Erne found another gear, but was never more committed to his left-handed attack to the body; Gans landed a crackling right-hand to the mouth which brought on terrible fighting. "For a full minute," wrote The Eagle, "both men dropped science and slugged with both hands." Erne took the honours in this brutal shootout: "At this game Erne showed that he was dangerous," commented The Sun, "and the Baltimore man knew it."
Applauded back to his corner at the end of the round, Erne emerged for the tenth with the utmost aggression and the truth of it is a question of the eye of the beholder. For some onlookers, Erne was "rushing Gans around the ring" while doing meaningful bodywork; The Eagle took a different view, seeing Gans as the matador, he "side-stepped and Frank almost shot through the ropes. Several times Erne rushed but Gans met him with short lefts to the face."
Such is the genius of Gans that he has reduced Erne to a bull; such is the brilliance of Erne that he could become one and remain competitive with Gans.
The eleventh was bedlam; Gans consistently timed Erne with his left hand at range so Erne was forced to rush once more, there was simply no other way for him to work. Inside, and during exchanges as Gans reclaimed distance, the fighting was close and hotly contested and would favour the man who could exert himself the least to sustain the balance. That man, probably, was Gans, but Erne by now was fully committed.
So, at the opening of the twelfth round, Erne rushed once more. Remember the right-hand Erne threw earlier in the fight that Gans took casually on the shoulder? Here, I believe, was another such punch, but this time it found its home. Gans doubled up immediately and moved towards Erne's corner, Erne in hot pursuit. The best description of what followed is likely from the Evening World:
"Gans tried to run away and Erne, forcing him against the ropes, dealt him a fearful right-hand swing over the heart. As he did so, Gans swung his right and there was a collision, Erne's head cutting a big gash over Gans's eye."
Gans pawed at his eye, and then dropped his gloves. Referee Charley White pressed in to hear him:
"I'm blind.  I can't see any more."
Gans turned his back and walked to his corner. White took the only option available to him and raised the hand of Frank Erne. The champion had successfully defended his title.
"Blood streamed copiously from a cut," reported the same paper, but this was a disaster for Gans.  He was "denounced in the strongest possible terms" by the gambling men ringside. Gans "quit like a steer" to the "thorough disgust" of those in attendance according to The St. Louis Republic. The Sun spoke to many who were "loud in their expressions of opinion that the colored boxer simply quit when he saw that he was overmatched, declining to subject himself to additional punishment in a contest which he was satisfied was a losing one."
As to whether this was the case, it seems unlikely given what we know of Joe Gans. Already he had seen out twenty-five rounds several times, including against the teak-tough Elbows McFadden.  More, most newspaper reports give Gans the edge at the time of the stoppage, not Erne, and although the fight was in the balance during that fateful twelfth round there was no reason to believe Erne would have emerged with the advantage; in fact, the opposite seems more likely.
Still, it was unusual in this era for a fighter to quit with a cut.  Nearly a decade later, Stanley Ketchel and Billy Papke would beat one another into blindness in back-to-back fights rather than risk the stigma associated with quitting. Even today it can be difficult for a fighter to bounce back from a perceived quit job; in 1900 such matters were even more acute for a fighter. Gans was labelled with the dreaded "yellow streak", the white feather. He defended himself as robustly as was possible.
"The blow that cost me the fight with Frank Erne was delivered with his head," he told The World. "I do not blame him for it. We were both fighting close in at the time. We both swung at the same time and ducked. Our heads came together with a crash. The blow was an awful one. Immediately the blood poured from the cut and run into my left eye. I was blinded. I could not see Erne. Knowing that I would be knocked out, I told Charley White that I could not see Erne and would have to give up. Up to the time I received the blow on the head I had things my own way. I was taking things easily and waiting till I could knock Erne out. I had his face in a bad way. I could always reach him with my right.  All I ask is a return match. I think the next time we meet I will whip him easily."
Erne feared no man but was not of a mind to provide the dangerous Gans a rematch quickly with his stock so low. Instead, he elected to drop down in weight for a legitimate superfight with a new and emerging superstar named Terry McGovern.
Gans, too, stalked McGovern. This was a money fight against a smaller man and although McGovern had proved himself a terrific puncher – including against Erne, who he dispatched in three – Gans was not about to turn it down. A six round contest was staged in Chicago, in which McGovern only had to last the distance to take the winner's end of the purse.  Instead, he blasted Gans out in two.
Gans was ridiculed and pilloried for engaging in the lowest form of subterfuge, a fake fight, culminating in the misery of a falsified knockout. "He never attempted to mix it up," said The Daily Morning Journal of Gans, "he never made an effort to use his counter left for which he is so famous…he was rolled down on the floor time and again after every rush McGovern made." Chicago banned boxing for a quarter of a century in the wake of what remains perhaps the single greatest debacle in boxing history.
It was Christmas of 1900. The dawning of the year saw Joe Gans rated one of the most prominent fistic stars in America but as he carved the turkey, he was three things, two of them new: a cheat, a quitter, and an African American. Any one of these things might have been enough to keep Gans from a championship ring.
But by the summer of 1902, Joe Gans would reign as the lightweight champion of the world.
(AUTHOR'S NOTE: SERGEI YURCHENKO CONTRIBUTED TO THIS STORY)
Check out more boxing news on video at the Boxing Channel
To comment on this story in the Fight Forum CLICK HERE
Fury-Wilder III is Apparently Back on Again, Kicking Fury-Joshua to the Curb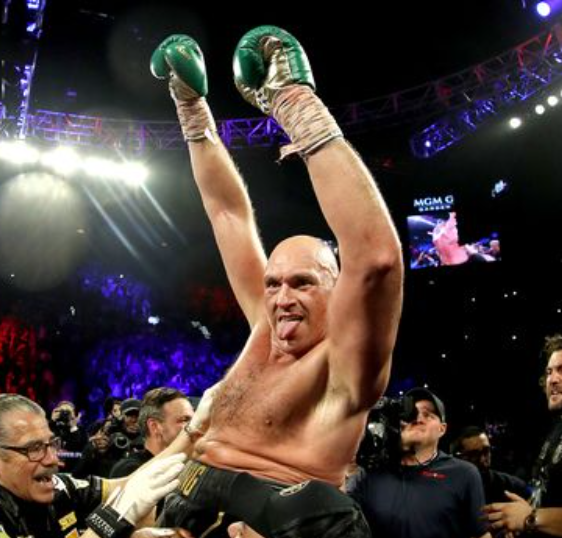 Yesterday, May 16, it was widely reported that all the roadblocks to the eagerly-anticipated heavyweight unification showdown between Anthony Joshua and Tyson Fury had been removed and that the fight would take place on Aug. 14 in Saudi Arabia. The source for this information was Fury who posted the news on his Twitter page. "This is going to be the biggest sporting event ever to grace planet Earth," bloviated the Gypsy King with his characteristic understatement.
The news that Fury-Joshua was a done deal was splashed all over the web with even reputable journalists participating in the feeding frenzy, lest they be seen as being asleep at the switch. But since when does a boxer become the unimpeachable source for news of this nature? Here at TSS we have an unofficial policy that confirmation must come from the promoter(s).
Joshua vs. Fury may yet come off on Aug. 14 in Saudi Arabia. Nothing that happens in boxing would surprise us. But at the moment, it appears that Deontay Wilder will be in the opposite corner when the Gypsy King makes his return to the ring.
When Deontay Wilder agreed to give Tyson Fury a rematch, the contract specified a rubber match in the event that Wilder should lose. Wilder's manager Shelly Finkel activated the rematch clause immediately. There was talk that Fury-Wilder III would take place in July 2020 but the pandemic put the fight in limbo.
Bob Arum, who co-promotes Wilder, would come to claim that the rematch clause ran out in October, freeing Fury to fight Anthony Joshua instead. Fury vs. Joshua would be a bigger fight (translation: more lucrative) because it would unify the title and because Fury dominated Wilder so thoroughly in their second encounter that it diminished interest in a third meeting. Wilder did not help his cause by claiming that Fury's gloves were loaded. "I highly believe you put something bad in your glove," he said. "Something the size and shape of an egg weight." (Bob Arum dismissed the wild allegation as "Trumpian.")
Team Wilder took their grievance to arbitration. Today, retired federal judge Daniel Weinstein, after four days of testimony, ruled that Wilder was entitled to a third fight. Weinstein, like Arum, is a graduate of Harvard Law School. He is, say various web sites, something of a Moses in the arbitration field, "recognized as one of the premier mediators of complex, multi-party, higher stakes cases, both in the United States and abroad." Weinstein previously mediated disputes involving Oscar De La Hoya and Manny Pacquiao plus a laundry list of Hollywood celebrities.
Weinstein did not award Wilder any damages. He ruled that Fury-Wilder III must occur before Sept. 15, but yet left open the possibility of an extension. It's a fair guess that Wilder will accept step-aside money to let Fury-Joshua go forward with the proviso that he gets to fight the winner.
According to ESPN's Mark Kriegel, Arum had reserved Allegiant Stadium in Las Vegas for July 24 as his parachute in the event that the Fury-Joshua fight fell out.
None of the key principals – promoters Arum, Frank Warren, and Eddie Hearn, or Shelly Finkel – have yet to comment on this new development. This is an evolving story. Stay tuned.
Check out more boxing news on video at the Boxing Channel
To comment on this story in the Fight Forum CLICK HERE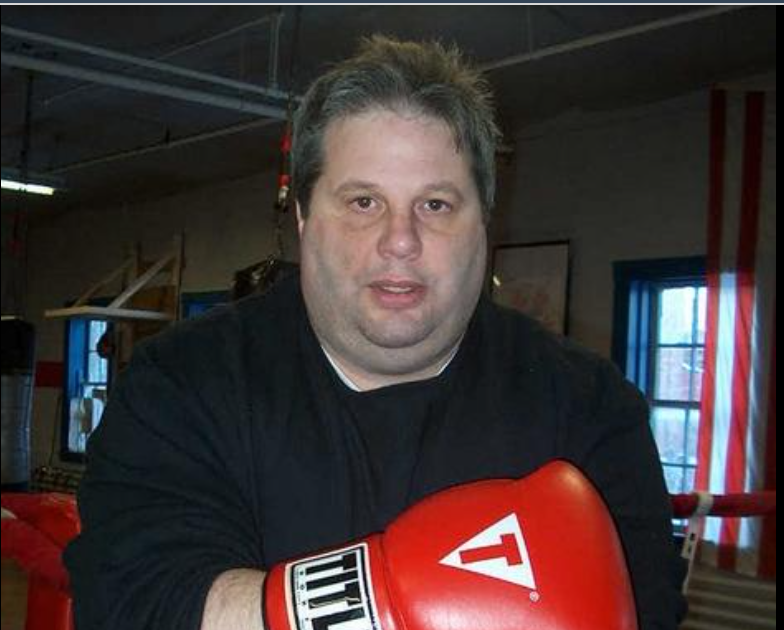 A number of bizarre events unfolded during a boxing show at the Palladium in Worcester, MA, on March 9, 2007. This was foreseeable. The main event was a freak fight that pit Eric "Butterbean" Esch, the "King of the Four Rounders," against Joe Siciliano, a 49-year-old Leominster, MA, narcotics detective. Siciliano, who had a 4-3 record, came in at a grotesque 313 pounds, but "The Bean," then 40 years old and sporting a 76-7 record, weighed a humungous 417. On paper it was a terrible mismatch, and a potentially dangerous mismatch at that.
The corpulent Siciliano (pictured) didn't lack for guts. "The people want to see a fight, and I'm not going in there and dance around and make it boring," he said. "People come to see Butterbean because he loves to brawl. Well, he's going to get one. Whether the fight lasts 30 seconds or four rounds, it's going to be action-packed. You're not going to see any love taps. You're going to see power punches. I'm not going to give up easy. I'm psyching myself up for this."
"This is definitely a big step up for me," said the 49-year-old, "but I feel real good. I'm fresh, and I've been training a lot. I've been given the chance to fight this guy, and I'm feeling very confident."
We're hoping for a four-round decision," added Jimbo Isperduli, Siciliano's trainer/manager and the fight's promoter. Translation: If Joe lasts four rounds, it would be deemed a monster upset.
Earlier in the show, Butterbean's son Brandon Esch (aka Babybean) got poleaxed by Matthew Eckerly. The 266-pound kid remained on the canvas unconscious for several scary minutes. It was Brandon's professional debut and would be his last boxing fight. And the guy who beat him was no world beater. Eckerly was 1-3 coming in and would proceed to lose his next and final seven fights, all by KO.
After watching his son, Butterbean was subdued and likely very anxious.
The Fight
In the first round, Joe was knocked down and there was a good deal of running, hugging and holding. At one point, Joe spit out his mouthpiece ala Chico Corrales to buy some time and extend the fight. When the round ended, he raised his hands in some sort of celebration. He had done what Peter "Hurricane" McNeely and many others couldn't do; he had survived the first round. Esch had crushed many of his opponents in the first stanza, ending the bout as soon as one of his power shots hit home.
Unfortunately for Joe, he had nothing left to hold off his stalking and grotesque opponent. Round Two was Bean Time and Joe's chances had now become zero to none. The end was in sight. Bean mercifully resorted mostly to body shots so as not to do any needless damage to the terribly mismatched detective. After several knockdowns in which Joe seemed to bounce off the canvas, two towels were thrown in to stop the massacre. But Joe had pocketed $4,000 and gained some serious bragging rights.
Despite Butterbean's cult following, throngs of Siciliano fans booed. Now there's high camp and there's cornball, but this was something else. Siciliano had a huge following in the Leominster-Fitchburg-Gardner area and had personally sold 1,000 tickets for the fight.
Butterbean was winding down his career and this would be his last boxing win. His final record was 77-10-4. Joe finished at 5-4.
As he pursued other viable options, Butterbean's  legacy as one of the greatest four-round boxers of all time remained intact.
Ted Sares enjoys researching and writing about boxing. He can be reached at tedsares@roadrunner.com
Check out more boxing news on video at the Boxing Channel
To comment on this story in the Fight Forum CLICK HERE